This was a fun combination of #ClaireStelle8Challenge's Chevron, #NailChallengeCollaborative's Geometric, and #WhenColoursCollide's coral/mint/white prompts. I even got to knock out several items in my collection that I hadn't used yet. That's always a bonus. I kinda wish I had more to say, but this all ended up coming together very simply. I especially liked stamping with white over a gradient that included white.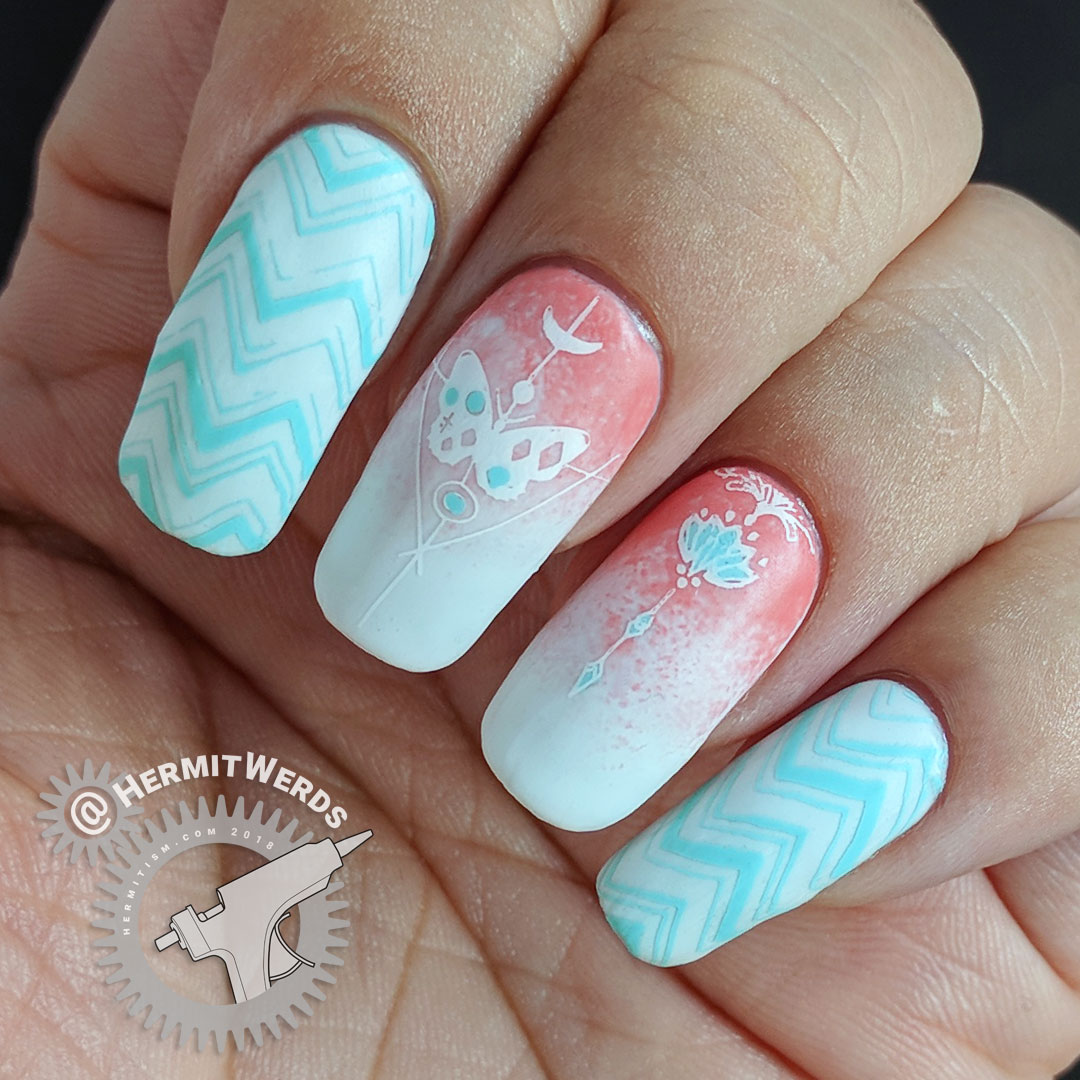 And as always I try to include a photo of a matte designs with at least one glossy photo: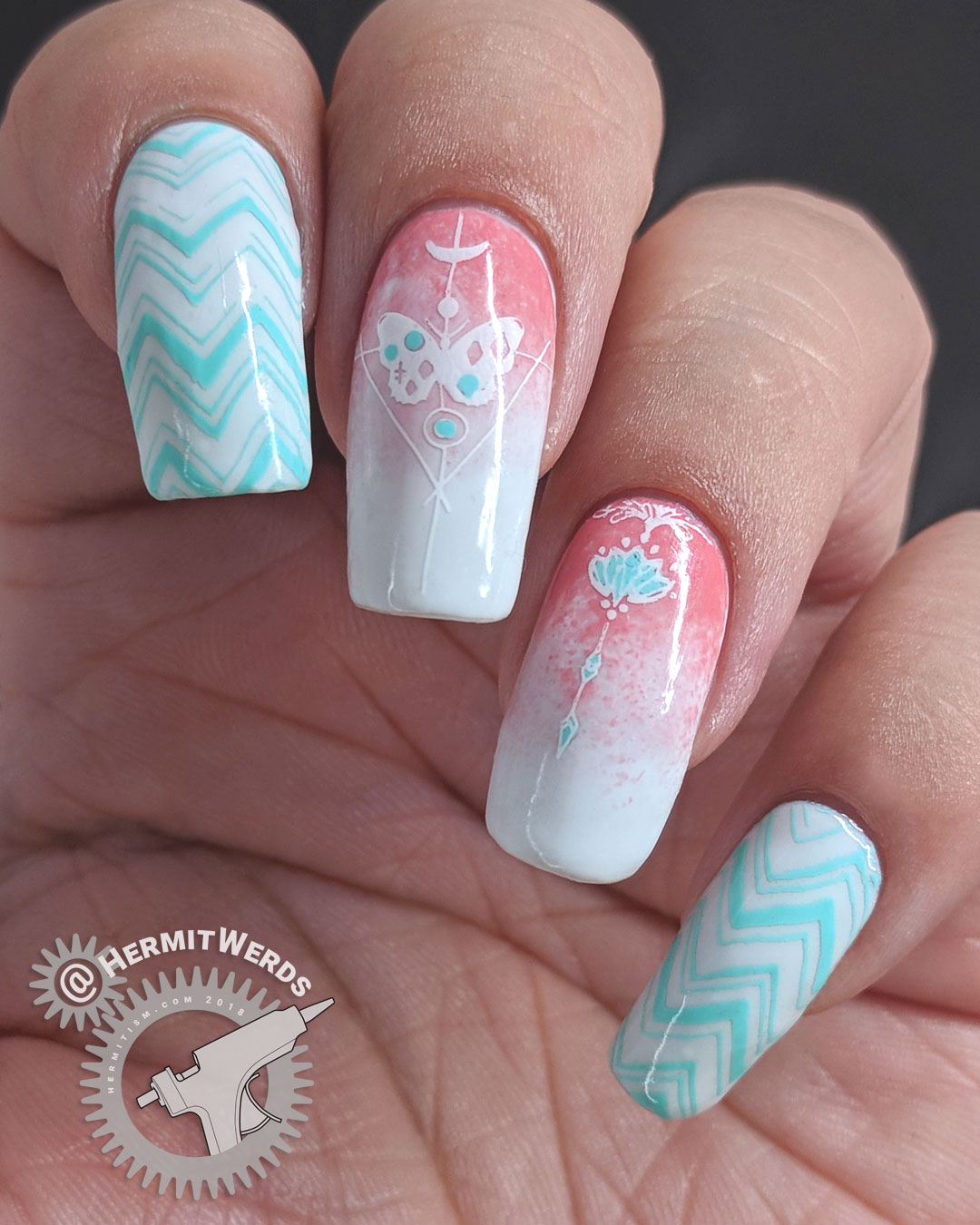 Check out all the great coral/mint/white designs from #WhenColoursCollide: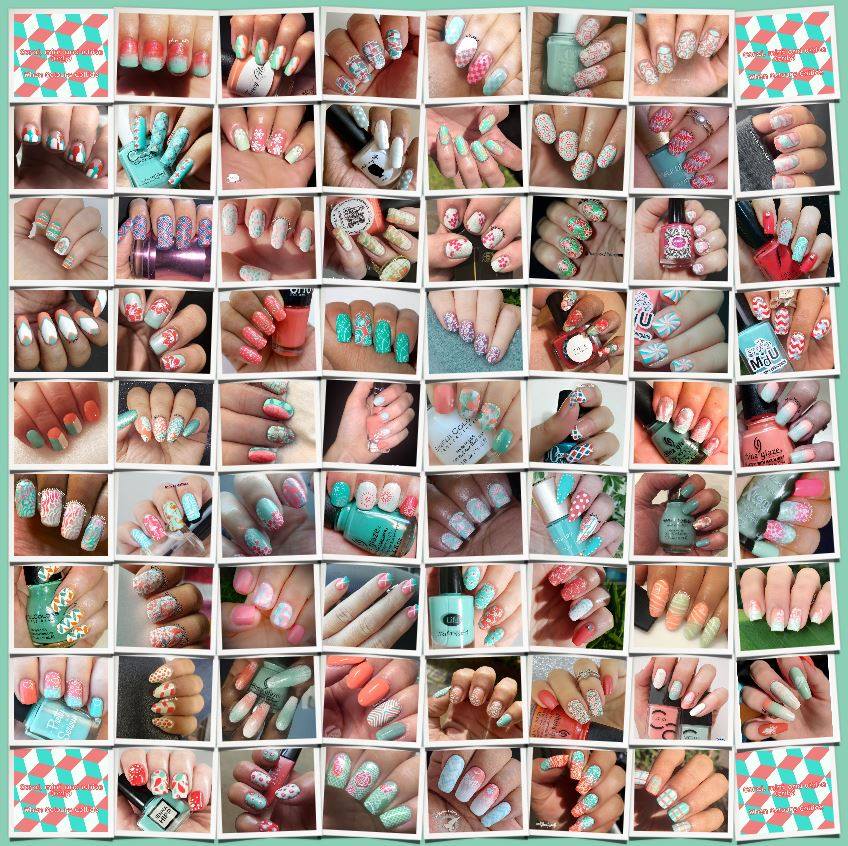 Finally, all the manis from #NailChallengeCollaborative's Geometric theme this month: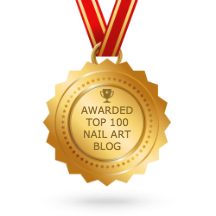 So here's a cool thing for bloggers that I keep meaning to post about: Feedspot, an online RSS reader, has a Top Nail Art Blogs list. They emailed me last month to tell me that my submission had finally been cleared and asked me to promote it a little in return. I emailed them back pointing out how many dead links and inactive blogs were on the list and they cleaned it up! So now is a very good time to submit your blog if it's not listed yet.
DISCLAIMER: I do not use Feedspot since they limit you to only one blog before you have to pay ($2.99/month) and I really don't like their interface or how it tries to keep you on their site instead of going to the blog. I don't think it's unfair of Anuj to charge, but I much prefer Feedly (who also has a "premium" service).