The concept was simple: a kite for #GlamNailsChallenge and a sunset (with "Jamaican Out") for #beautometrynailchallenge. Somehow I thought I'd be able to finish this nail art more quickly, but I didn't want to just throw a gradient on my nails. So I found myself using sharpie ink with a fan brush and then freehanding some extra shapes in and blotting away excess polish with my fingers and fuss, fuss, fuss. Somehow I ended up with this. It all made me feel like I should practice painting sunsets/sunrises and maybe do a little studying on other people's processes. It's fine when you're just doing simple gradients, but if you want to do anything more complex it feels overwhelming fast when you have such a small canvas to do everything on.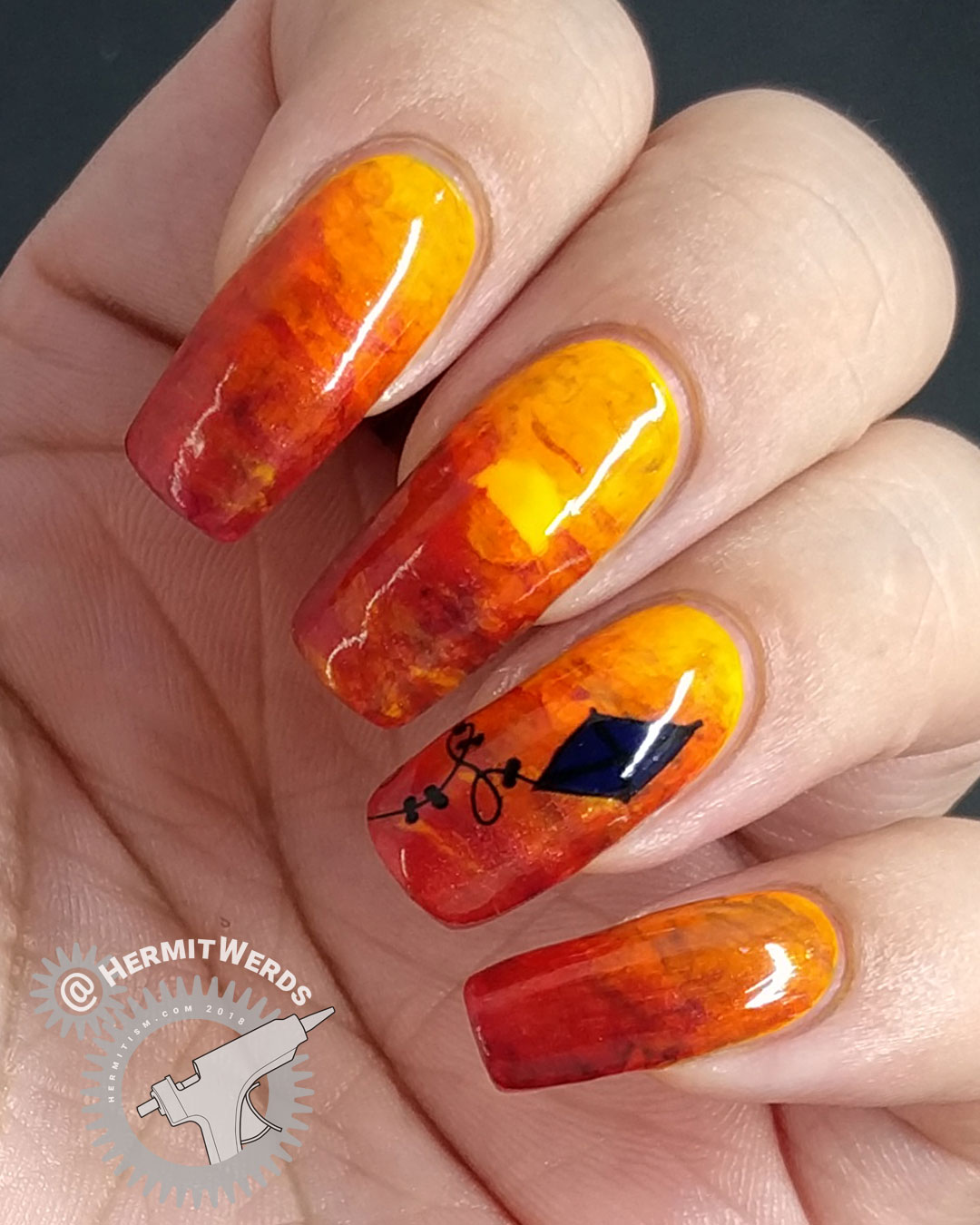 I was really happy to use China Glaze's "Jamaican Out". I think it's my favorite polish from the brand and it's a core color so you should always be able to get it. I love how it's kind of rusty and dark compared to the neons in this mani and yet so orange-y red in the coral-only nail art I did last year. I really do need to get around to the other nail art I have planned for this polish. It's embarrassingly late, but you've all seen me post my 2017 look back in May so you know I have no pride. LOL
Well, that's all I have for you today. It really was a simple concept even if I spent a lot of time painting the sunset.