I'm sorry, dear readers. I've been feeling a bit down lately. It's hard to convince myself to get anything done right now. But I'm still here and the polishes are just as beautiful as ever. Hopefully I will be able to pick myself up and start posting more frequently soon. Well, you should at least get two more posts out of me this week because I have two other designs that have everything done but writing the blog post itself. Low bar. I will try. Meanwhile, this is a design I've been wanting to revisit for a while since my first attempt nearly a year ago felt unsatisfactory. Most Chinese New Year manicures focus on the traditional celebration's colors, but I wanted to focus on the lucky colors for those born in the year which are Yellow, Brown, and Gold.
I have two beefs with 2017's design. The first is that I used the wrong brown for the job. ILNP's "Chocolate Slate" is a beautiful polish but, as a scattered holo, it's already a distracting color to use in the background. This is where my second beef comes in: too much going on with no one thing being the focus. It's a chaotic mix of busy backgrounds and outlines. At the very least the feathers should have been solid shapes.
Today's design uses Zoya's "Cinnamon". It has some shimmer but instead of confusing the design it simplifies it by swallowing some of the black firework stamping until it barely shows. I do not even begin to be an expert at complex yet neutral backgrounds but it worked out for me this time. Instead of feathers, I chose to highlight the birds themselves since I have Moyou London's Zodiac Collection 22 plate which features the Year of the Rooster and those chickies are sooo cute!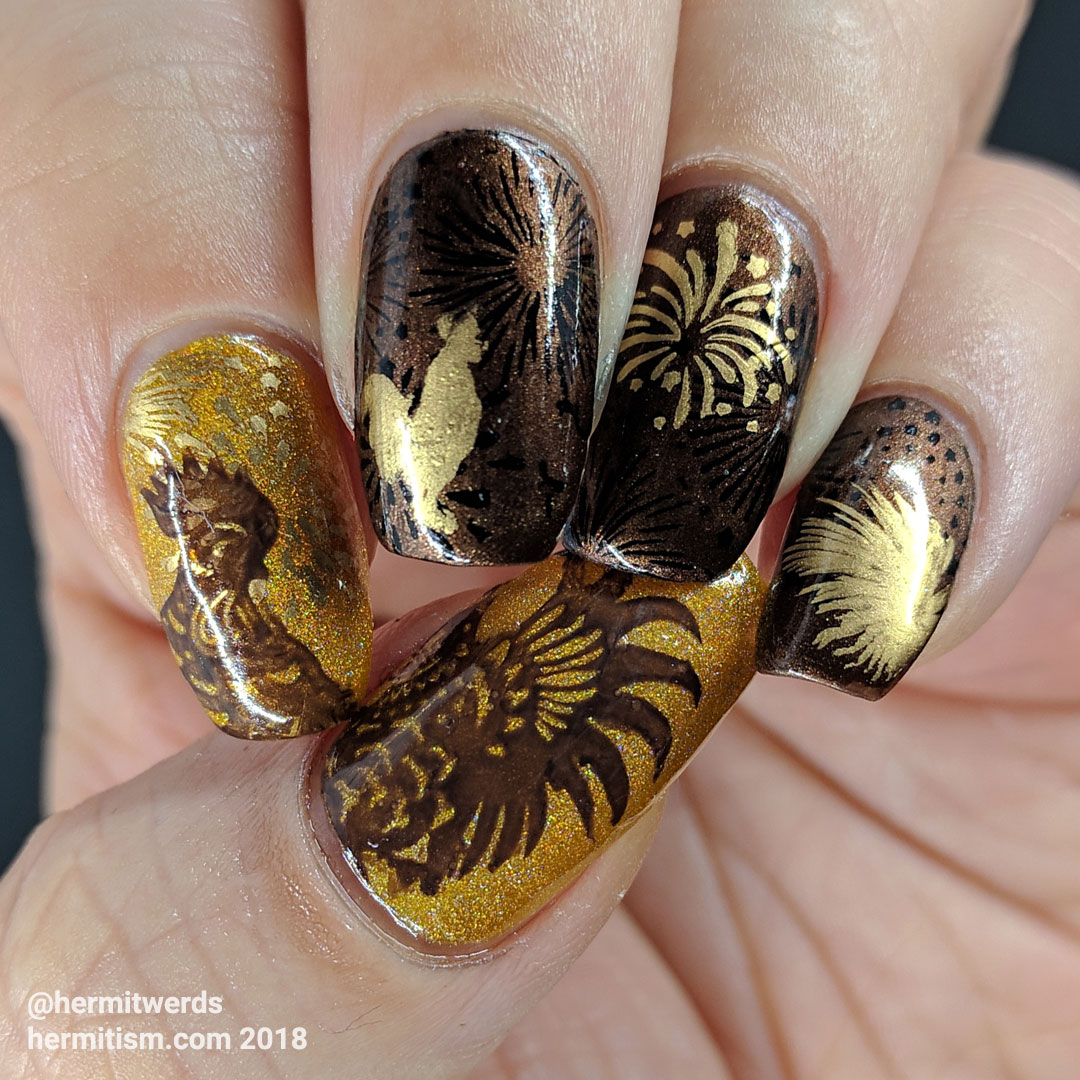 Chickens! 😀
I also used a different polish for the golden/yellow part. Colores de Carol's "Golden Jubilee" (sadly no longer available) is a golden linear holo. Being linear, it is much tamer than "Chocolate Slate" and doesn't distract from the paper cutout design stamped on top of it. Similarly, Mundo de Unas' "Bronze" is a finely milled metallic so it's shiny but doesn't break up fine lines. Now I know you want a macro shot of all that holo goodness. This isn't even outside or under a natural light bulb and there's still rainbow to be had. Yum!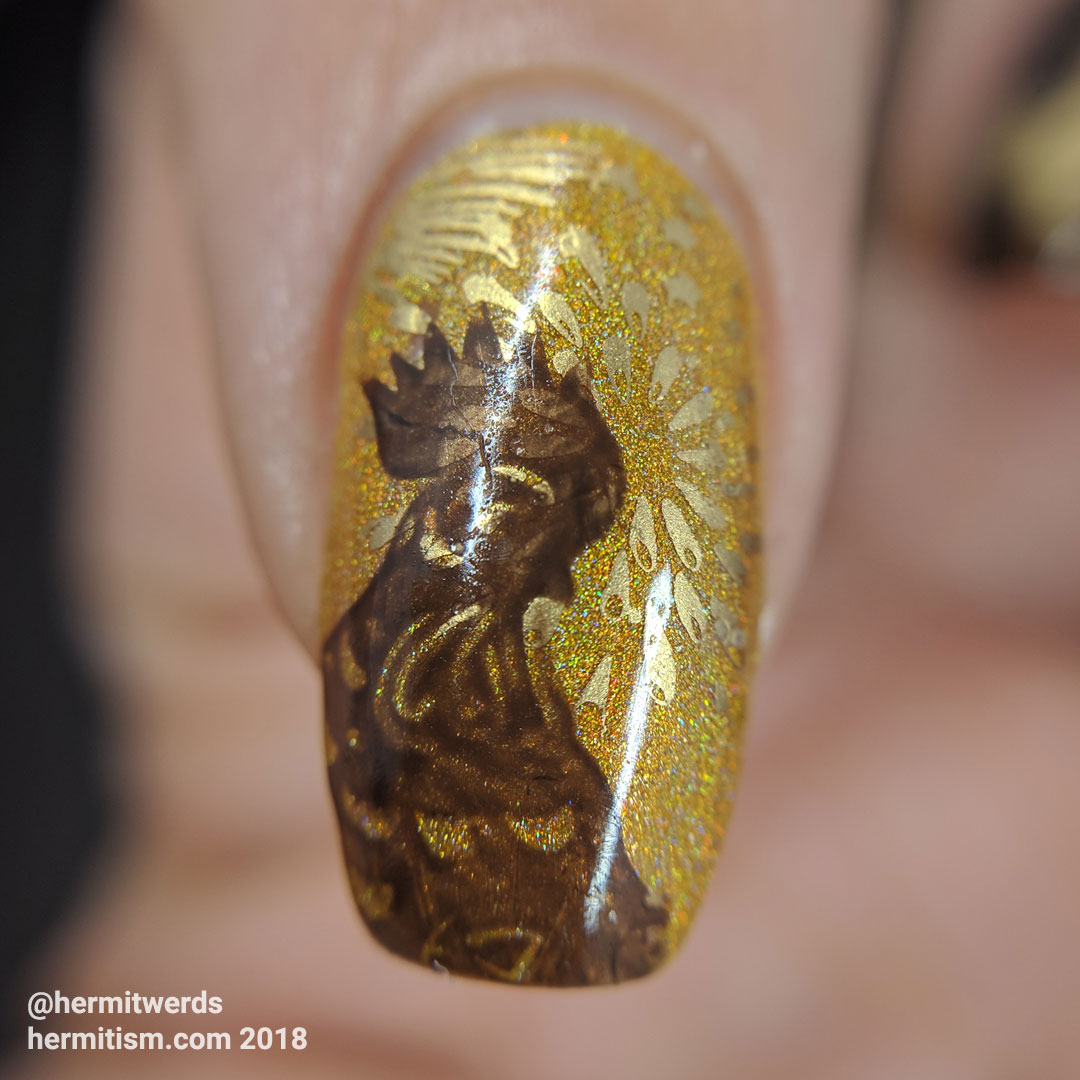 Now I haven't even mentioned this up until now, but I turned this in for #AZNailArtChallenge's Zodiac prompt on Instagram. It's a lovely challenge and they are starting over with A for the next prompt. I was going to re-create this nail art anyway so the timing just turned out well for me. I will have more details on why when I do my 2017 wrap up post (I don't care how late it seems LOL, I'm still going to do one), but I will be re-creating an old nail art once a month for the rest of the year. So this is just the beginning. And as this blog post draws to an end, here is the collage from the #AZNailArtChallenge: