I think bugs are cute, so I'm a sucker for nail plates that have them. And Harunouta's L018 plate had some cute ones. I decided to skip the butterfly since you see them everywhere and the flying bug was too cheesy for me so that left only three. I filled in the rest with plant life and mushrooms. I'd originally wanted to use leaf veins as a kind of background to the bugs, but I couldn't figure out which plate it was on. I just now realized it was the Ejiubas Nature set I was thinking of. D'oh. Well, they have bugs on them too so I'm sure I'll revisit this theme again.
And again, and again, and again…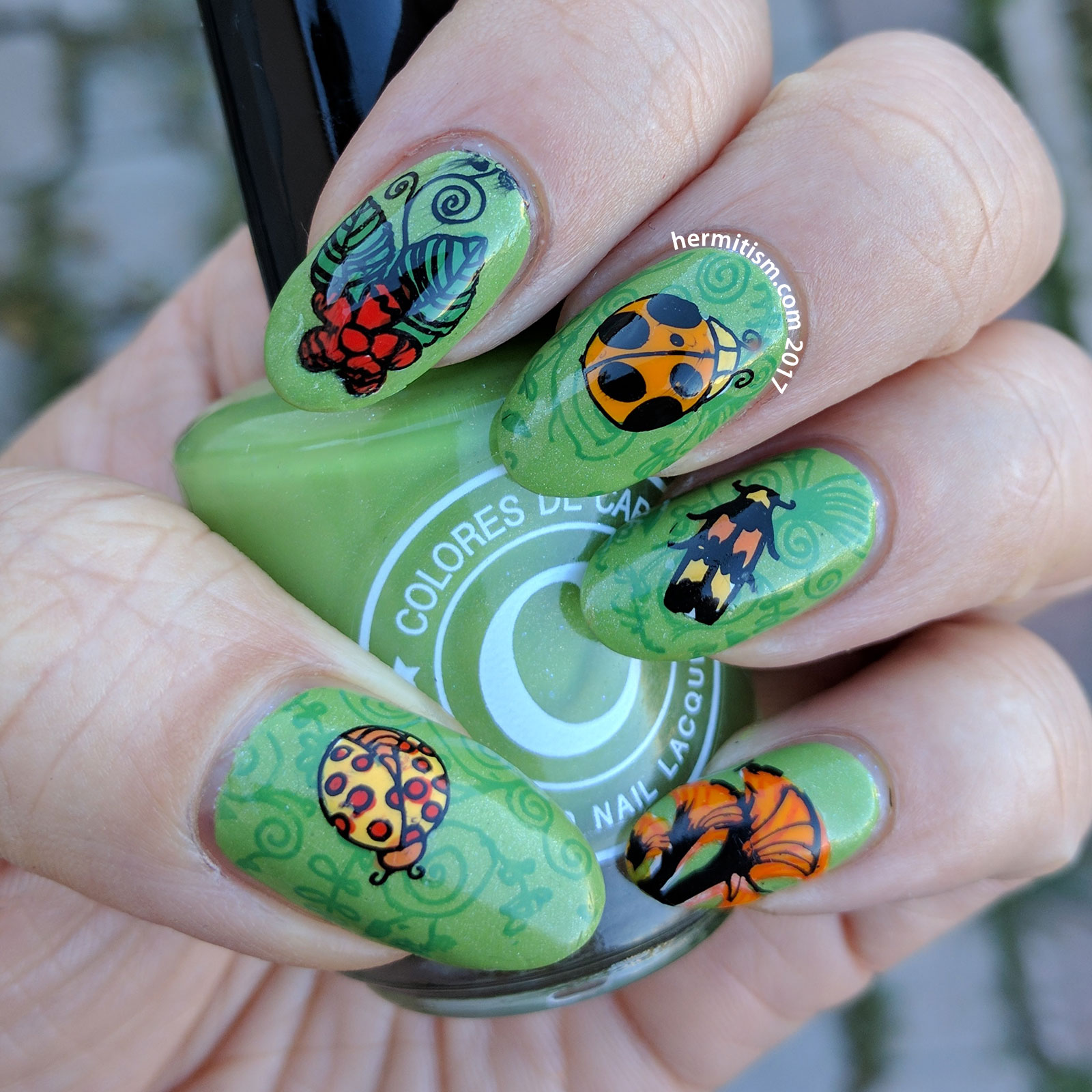 For this nail art's color scheme I chose the adjacent colors green, yellow, and orange, which neatly kept me out of ladybug territory. I was really excited to use my recently purchased Colores de Carol polish as the background and it is a lovely, lovely color. But. Its holographic nature mostly got drowned out under all my layers of topcoat. It shows up much more on my swatching stick so a note for future me: keep it light if you want more rainbows.
Confession here: I didn't have any black stamping on my pinkie finger until right before I took the photo. I was too lazy to fix it for three days, but I just couldn't take how insipid it looked when all the other nails had black stamping on them so I fixed it. Possibly offsetting it when the others are decals was a bad call. Eh. I'm going to go paint my nails something completely different tonight anyway. 🙂