March's host for #NailsWithIgFriends was Sharon (@sharnailstar). She is an actual nail technician and I admire her work greatly. She is living proof that you don't have to obsessively make decals to create gorgeous and complex designs with nail stamping. The theme was Circles and Lines. I really wanted to do some freehand, but I ended up not having the energy for it so I knocked out another goal instead and used a Born Pretty flakie powder (#2) on real gel nails. For the record: real gel makes a huge difference in how well the powder sticks. I am once again unimpressed with Sally Hansen's Miracle Gel Top Coat, which I used the first time I tried powder buffing.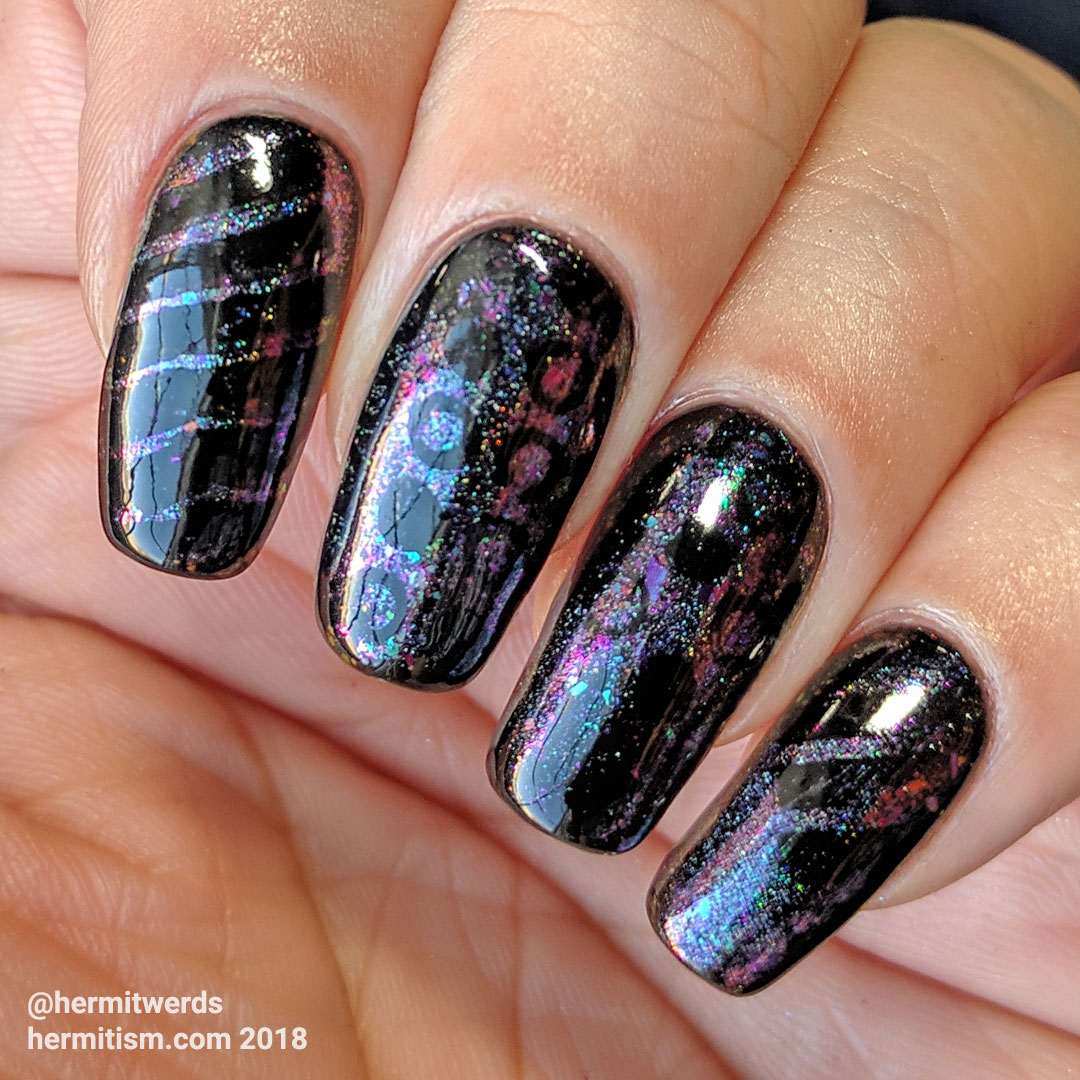 It's a little disgusting how easy powder buffing is to do. It makes up for it in trying to take photos of it. It just looks different at so many different angles! But in other ways it's easy because just about every photo you take will be full of beautiful colors.
Of course, I wasn't just trying to do powder buffing, I was trying to powder stamp and I think I missed a step so the powder just wanted to stick to everything. Oh, well. I buffed it on my nails and stamped in black. I will have to try again another time.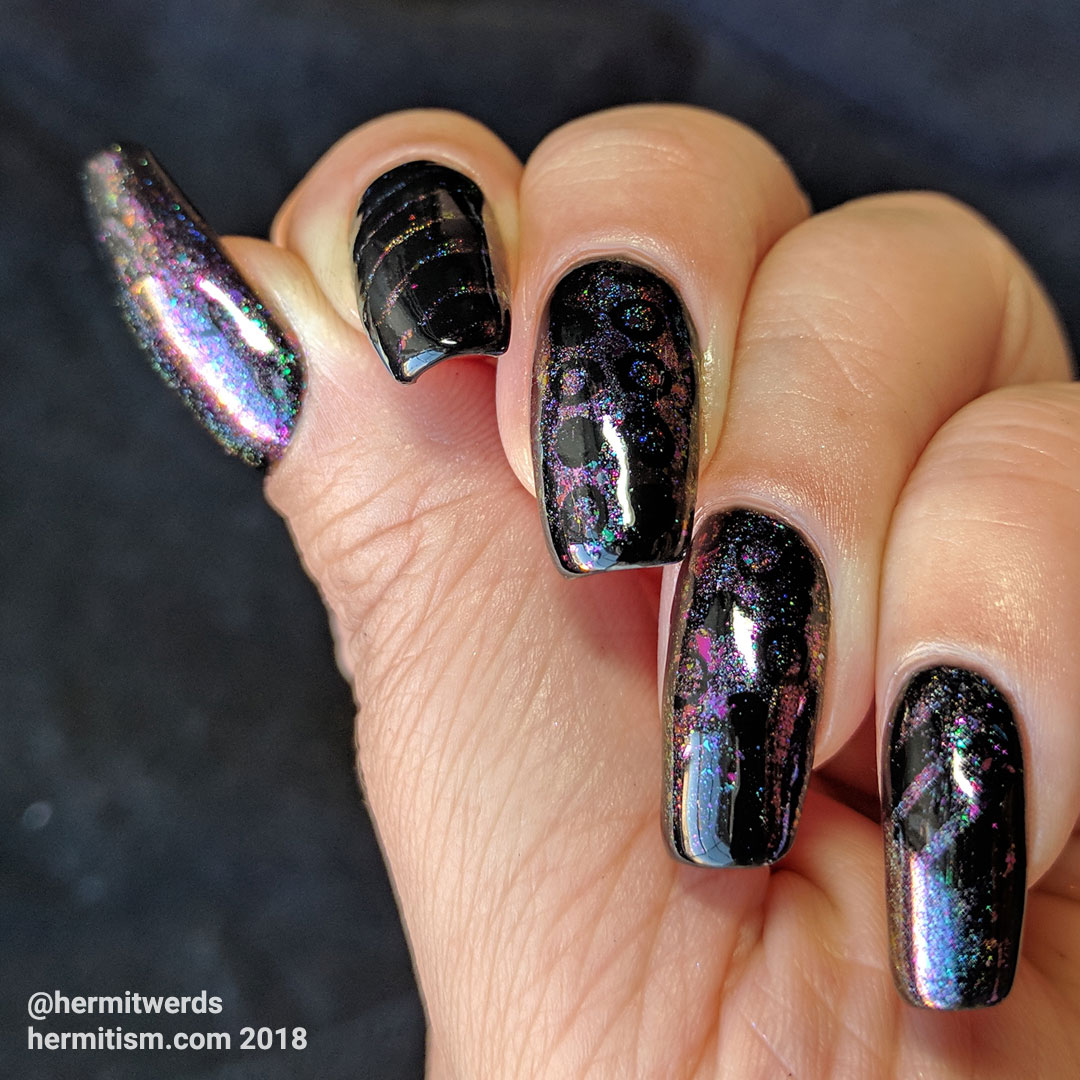 One last look at another angle and under a natural light lamp: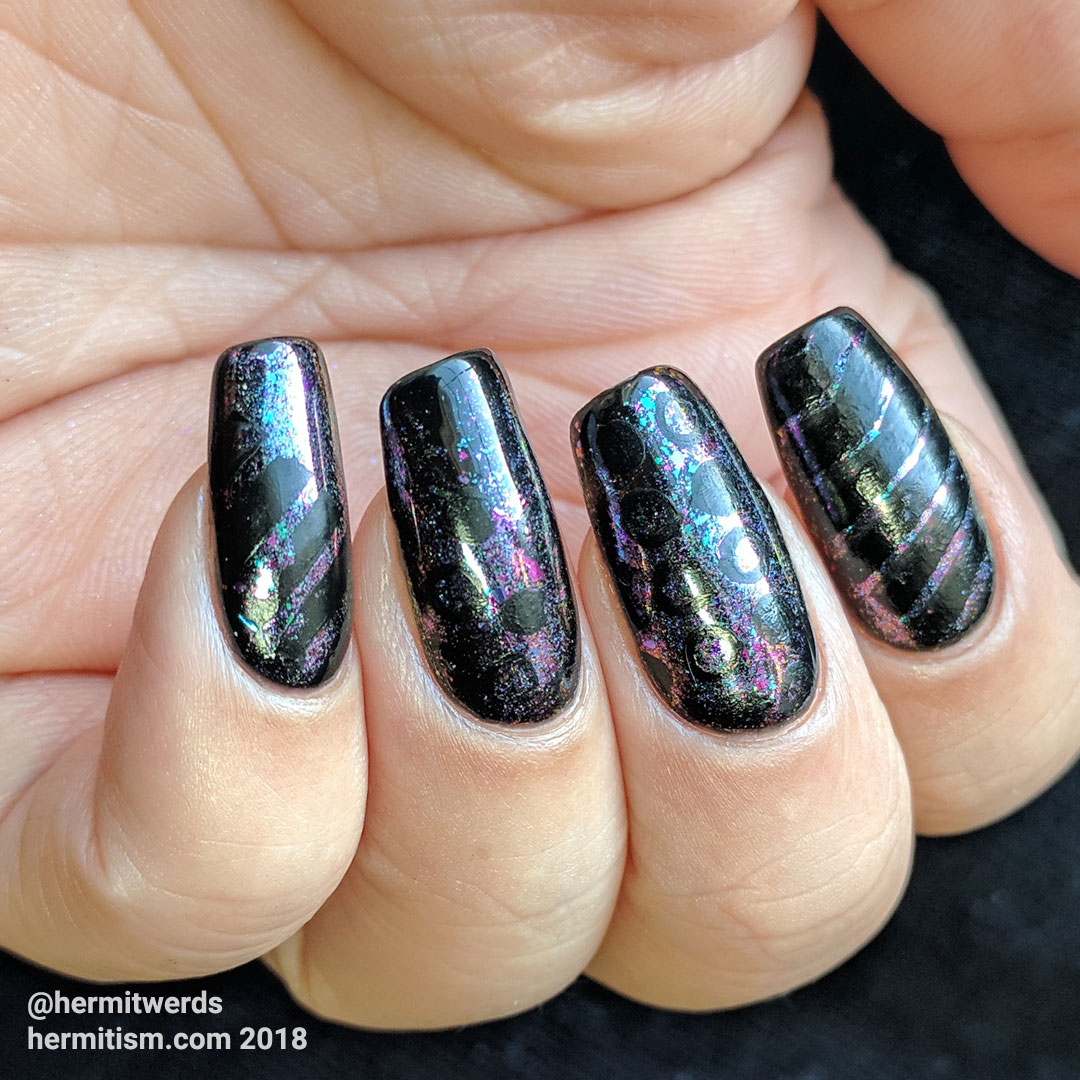 And, finally, the group collage. I went for a straight forward interpretation of the prompt, but some ladies got super creative. 😀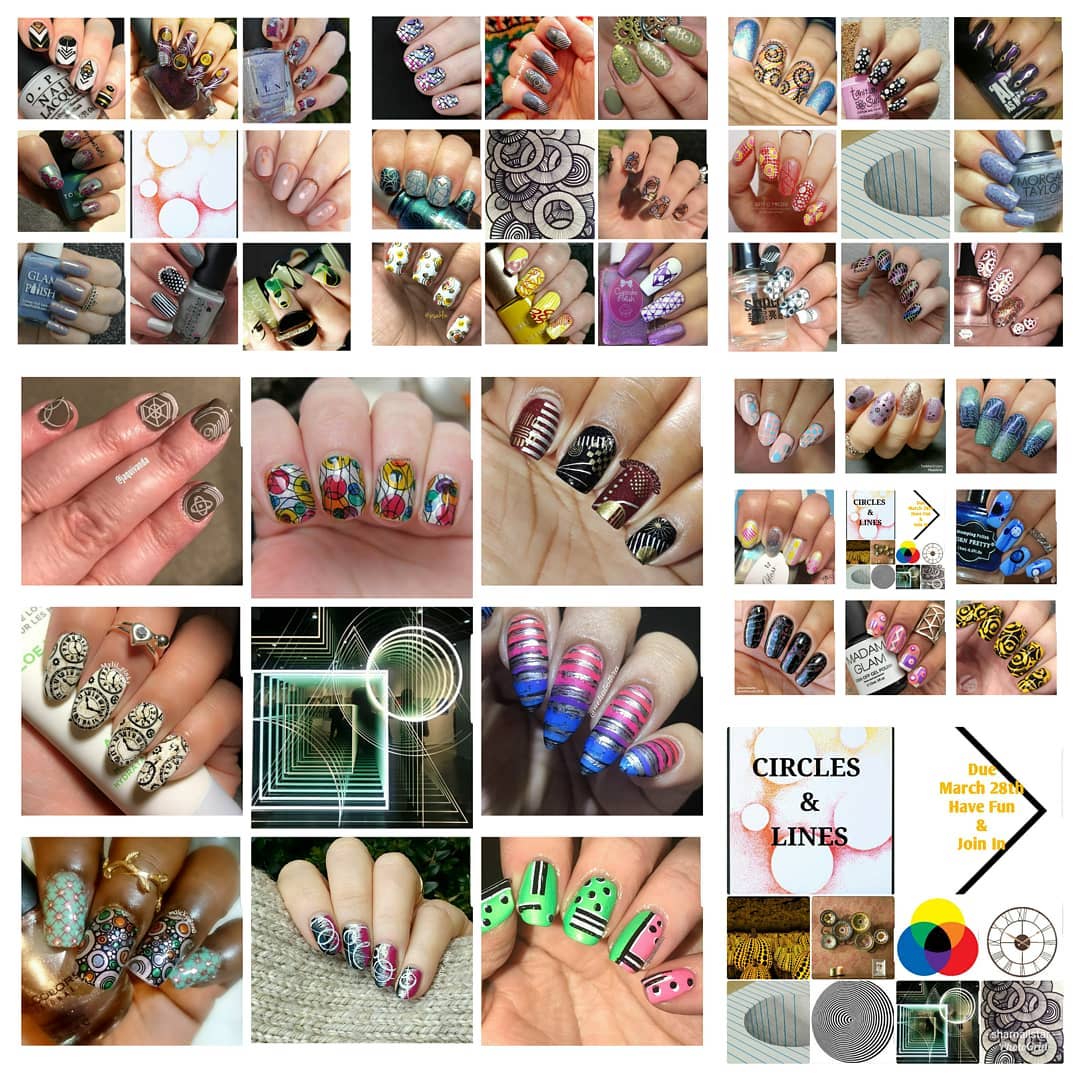 Goodbye, Birdy (Marionettes)…
Last Friday I was in the throws of finishing 16 bird marionettes that had been sitting in a box for two years. I may yet put together a craft blog post about them, we'll see. Just looking at the traffic flow on my blog, a lot of people click on my craft tab after visiting the site and there's not much there besides the origami. I really want to fiddle with the menu system more and see if I can't help people find more of the stuff I'm prolific in rather than the stuff I'm not.
Not that I don't enjoy crafting. 😉
Anyway, the birds were all put together, but I still had to string them up and that took a lot more time than I thought it would. About six hours. It had been long enough since I last made the first batch that I had to re-learn how to do it well and quickly so my time would improve if I did it again, but I won't. I made them to donate to a club show that my parents are involved in, but I just don't have the time to keep doing it. This kind of craft is more suited to a class project or something to make with your kid. I didn't even bother taking photos after I finished everything because I was tired and there was no time the next day when I handed them off. Hopefully whoever gets them enjoys them. Between this, Easter, and trying to clear out my work room more, I'm a little bit beat this week. Curse you, dust allergies!