I've been wanting to do a red and yellow manicure for a while so when the prompt for 26 Great Nail Art Ideas landed on Pastel to bold gradient with something on top, I felt like it was a good time to do it. My bottle of Colores de Carol's "Elysium" had arrived and I wanted to put its slightly green light yellow holo goodness to work. My favorite nail charm that needed using was a fox with red eyes so it felt like a whole lot of things I'm excited about using came together for this. Happiness is indeed nail polish and sunshine. 🙂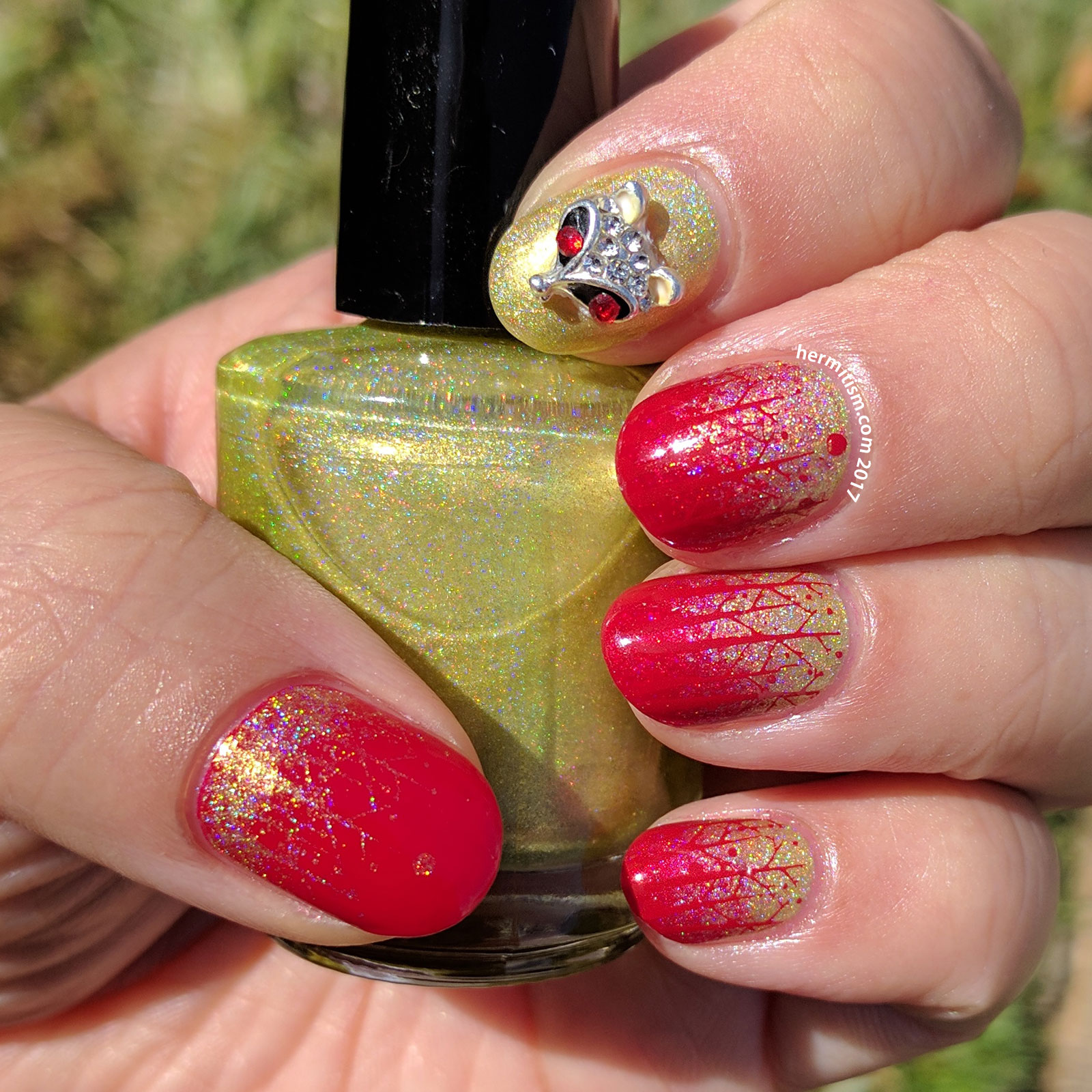 Items being used for the first time are in italics.
There are still some bottles of "Elysium" left if you love the color as much as I do. I wouldn't wait since it's well over halfway sold out.
Check out the other nail artists following the prompt Pastel to bold gradient with something on top: