I know a lot of us have…additional feelings about anything smacking of Harry Potter since Rowlings can't keep her mouth shut about what a transphobe she is. So this was a hard collab for many and some of the people that would have joined in didn't. And some of us just kept it to a more generic wizard school theme. So many good people do love Harry Potter, though. I haven't entirely thrown it out, but I was never a huge fan to begin with. (I read a lot of books…hers were never my favorites anyway.)
Like many who do love and support the trans community, I mostly focus on trying not to funnel more money to Rowling. So…avoid official merch, but do support a small shop that makes things that could be Harry Potter-esque. Maniology made two plates that are somewhat Harry Potter, but not close enough that I think they had to pay for licensing. So they were perfect for today's look.
Nail art products used
Base Polish:

MTK Design's "The PoeT"

Stamping Polishes:

Hit the Bottle's "Psycho Pink" and Maniology's "Cloudburst" + "Gold Rush"

Reverse Stamping Polishes:

Look's "Lilac"; Maniology's "Coconut" + "Latte"; and Sinful Colors' "Beautiful Girl", "Interstellar", "Sin-ammon" + "Tokyo Pearl"

Stamping Plates:

Maniology "M151" (potions background, hands holding a crystal ball, wizard in a pointy hat)
Maniology "M152" (wands and sparks)
Pict You "PY-F031" (star swirl)
Items in italics are debuting on the blog for the first time.
My base polish is so pretty. It's really a shame that it's taken me four-ish years to use it. I think the pigment has changed a little during that time. The warm state is a little more pink and the cold state is more of a brown rather than a blackened purple. But it's still so gorgeous. My favorite part that I brought to this mani is the gradient stamping that is a reflection of the cold and warm state so that you can really see it when it's half cold/warm.
I feel a little bad that I didn't re-do the thumb. It was supposed to be some sort of wizard duel. I realize now that I either needed to bring more wands to the mix and stick to one poof of magic or stick some kind of a boom cloud in the background to represent the conflict. Oh, well. Thumbs usually get ignored when you're posting online anyway.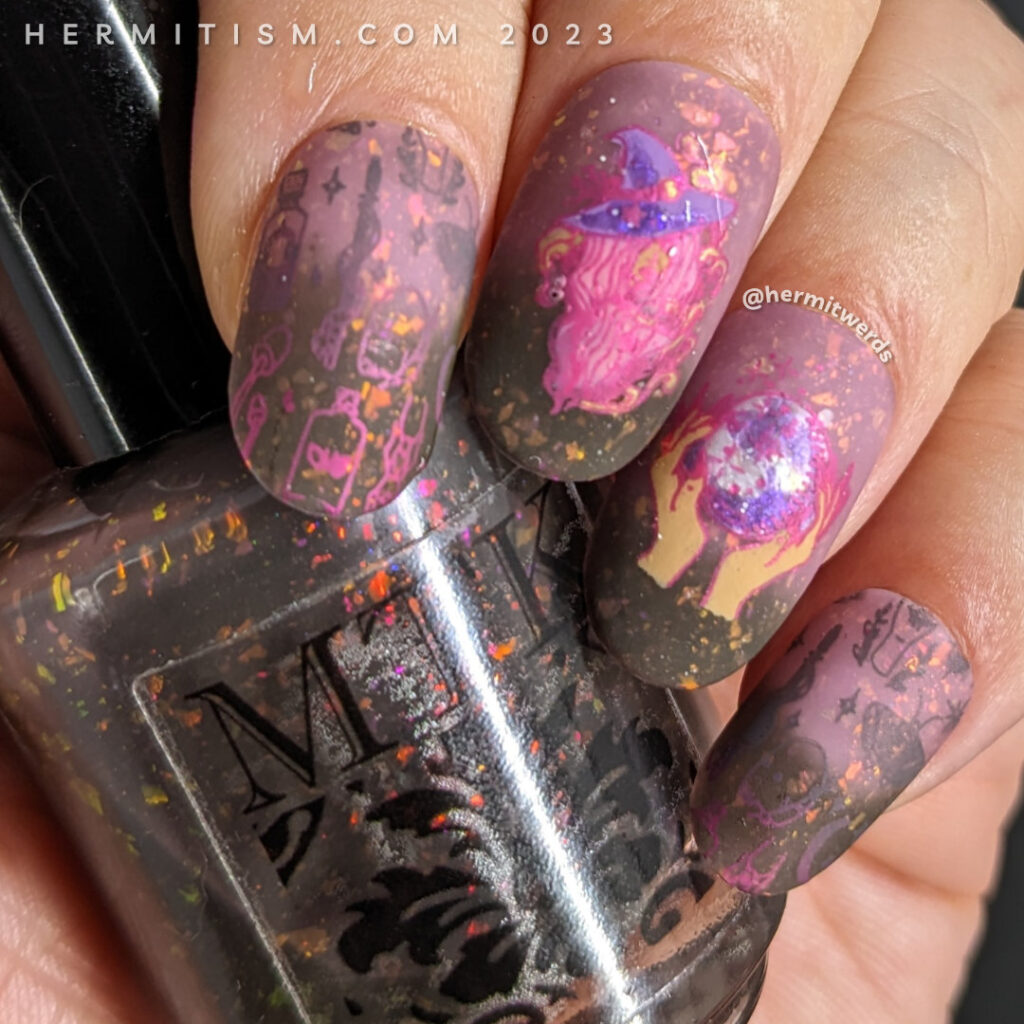 #HalloweenForeverCollab – Wizard School
Final wizard nail art photos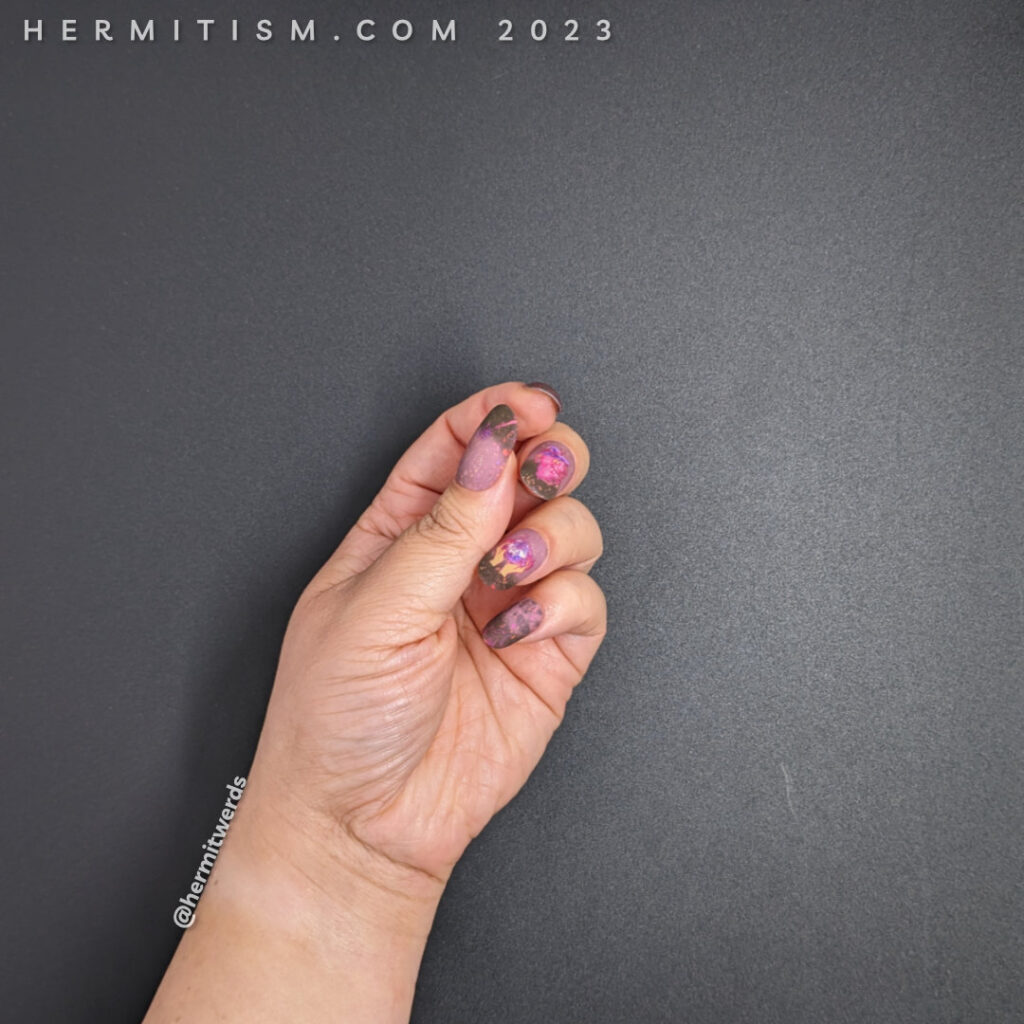 Until next time, friends! 🙋‍♀️