Did you know that in the Vietnamese people are celebrating the lunar new year for the Year of the Cat instead of the rabbit? There's some debate on what caused the cultural change which you can read about in this NPR article. I'm just happy that I knew about it in time to throw some nail art at it. Because I love cats as much as I love cultural diversity. Kinda jelly this isn't my birth year.
Nail art products used
Base Polishes:

Baroness X's "Rise from the Ashes", ILNP's "Eclipse", and Phoenix's "Fighting for Love and Passion"

Stamping Polishes:

Born Pretty's "In Fire" (press sample) and Color Club's "Miss Bliss"

Stamping Plates:

"heart-shaped 18" (flowers) Hit the Bottle "Embrace the Darkside 03" (dancing cats), and Moyou London "Zodiac Collection-16" ("cat" Vietnamese character)
Items in italics are debuting on the blog for the first time.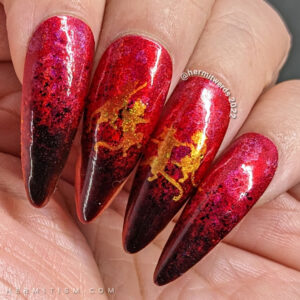 I messed up, my friends. Because this red holographic polish–which I really do love so much–bleeds through like a motherfucker. I was trying to go all out with this mani and stamped a punch of asian-style flowers in the background in a pink holographic. It was supposed to be a subtle but fun detail.
But one of the things painting on falsies has let me do is stop top coating after I paint my base colors because the nails I'm painting are not attached to me. That crucial layer of top coat keeps bleed-through from happening, which a sticky base is not made to stop. You can see a little bit of the flowers left on my index finger, but so much work is just…gone. In fact, I had to re-stamp the bright gold cats because the red had seeped through and made them halfway disappear as you can see in my earlier photo. Alas, my alignment was not perfect, but it's still good enough at a normal viewing distance.
Oh, well. Now that I know how it's going to be this gorgeous polish won't be allowed to betray me again. (It's the bright red holo of my dreams after all.) And maybe I'll stop being lazy about the layer of top coat again. 😅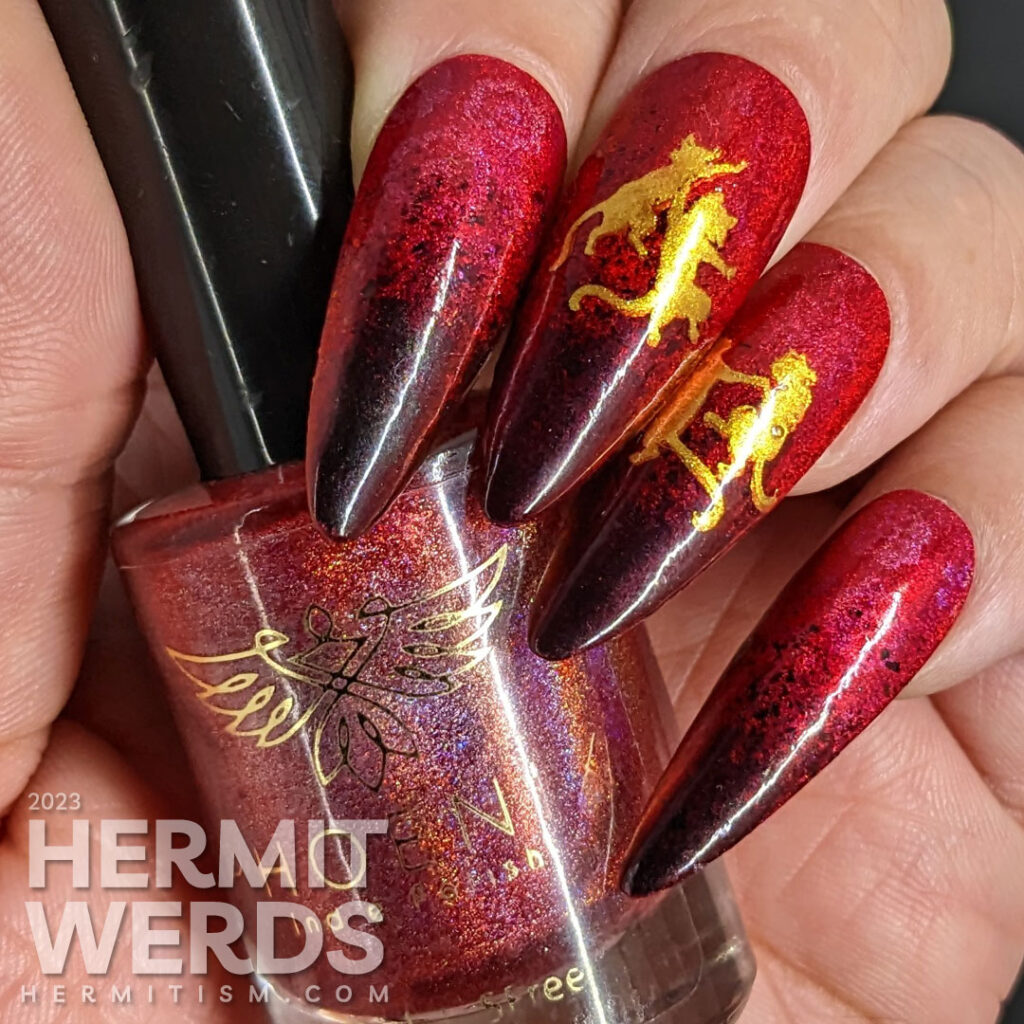 Final Year of the Cat nail art photos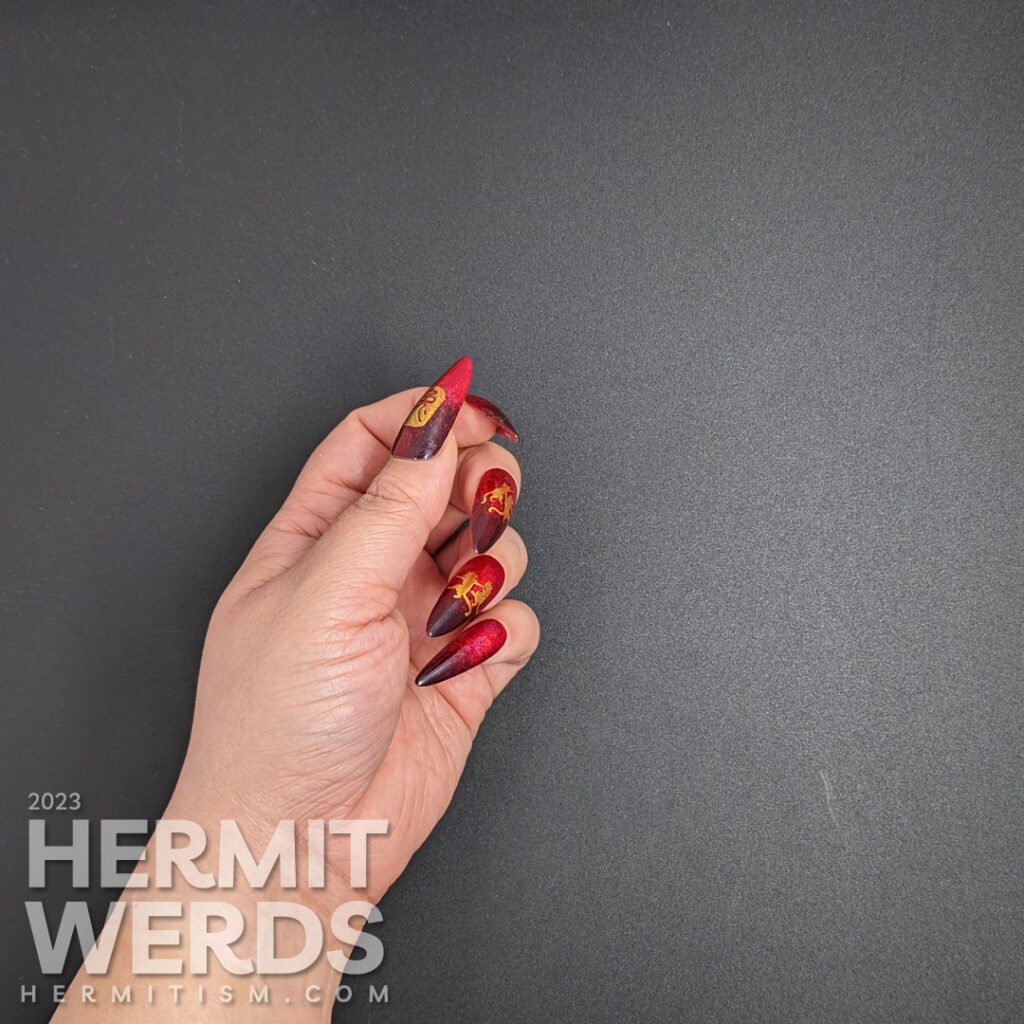 Until next time, friends! Happy Lunar New Year! 🏮🐈