I thought it would be fun to make advanced stamping decals that were filled with white and use watercolor paint on them. It worked fairly well. I love the watercolor look and how it lets you use a blend of colors across an image. And I love using it with more fine-lined images because I think they complement each other really well.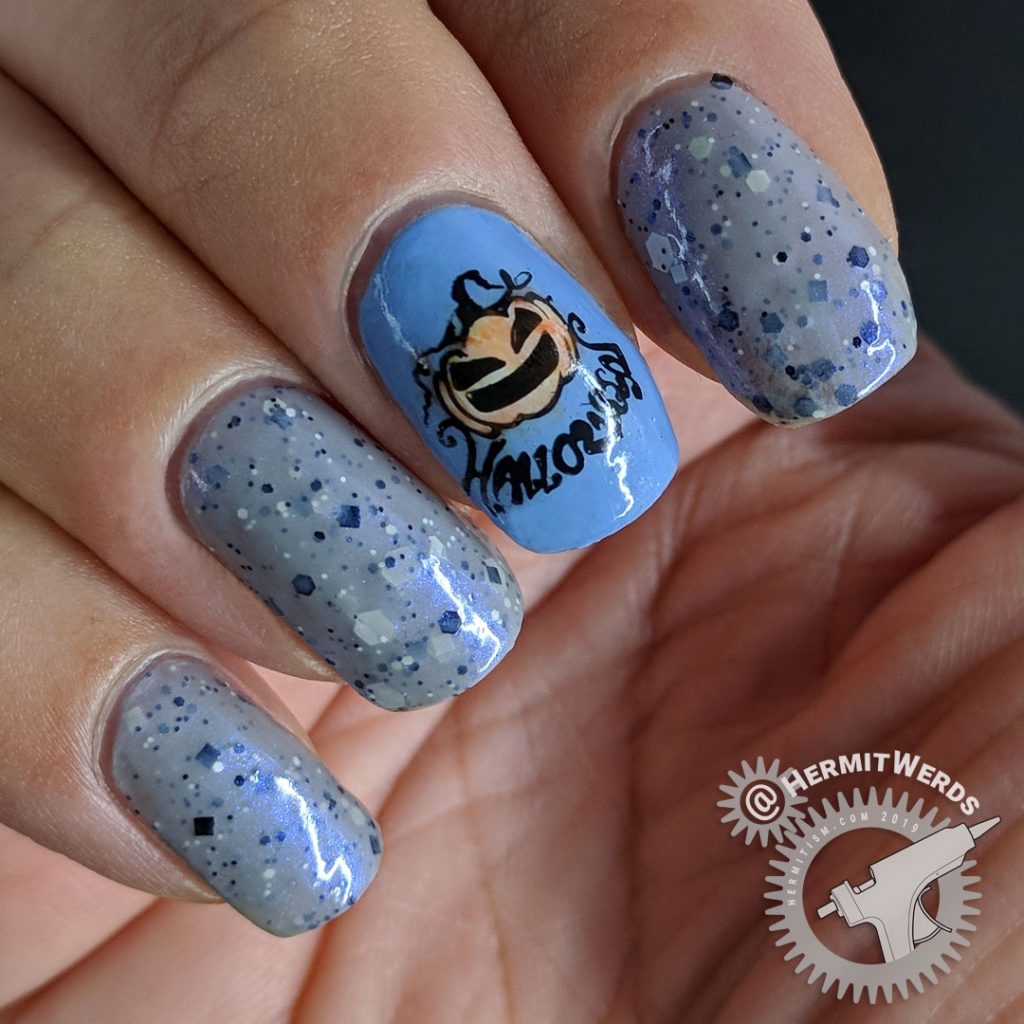 Products Used
Base Polishes:

Stamping Polish:

Mundo de Unas' "Black"

Advanced Stamping Polish:

Smacker's "Wickedly Stylish"
added on top of the white stamped areas.

Stamping Plates:
I found the Shopants stamping plate when I was looking to purchase Halloween Beauty BigBang stamping plates. I am a person who will shop around before buying and I discovered that the prices on their Aliexpress store were cheaper than on their regular store front. Plus, they also had this other brand they were selling that wasn't on the regular site as well…
It was love at first site. The stacked pumpkin image is the least of it, but I was happy to find a reason to use the plate so quickly because I am trying very hard to not buy things I am not going to use in a timely fashion. I have so much already that I'm pretty close to making myself draw up a few nail designs before I buy a new stamping plate. So far I'm sticking to thinking it out in my head. For now.
Polish usage goals
In happier news, even with not really painting my nails for several months, I am down to 56 unused (on the blog) non-indie nail polishes. I was at 102 in March. And if you're thinking I'm hiding some sins behind the non-indie descriptor, I literally only have one un-used indie polish I bought last month + five that I ordered from this month's Polish Pickup that haven't shipped yet. I am…trying…
But, oh, there is so much out there to want! 🤑
Wait. Weren't we here for pumpkins?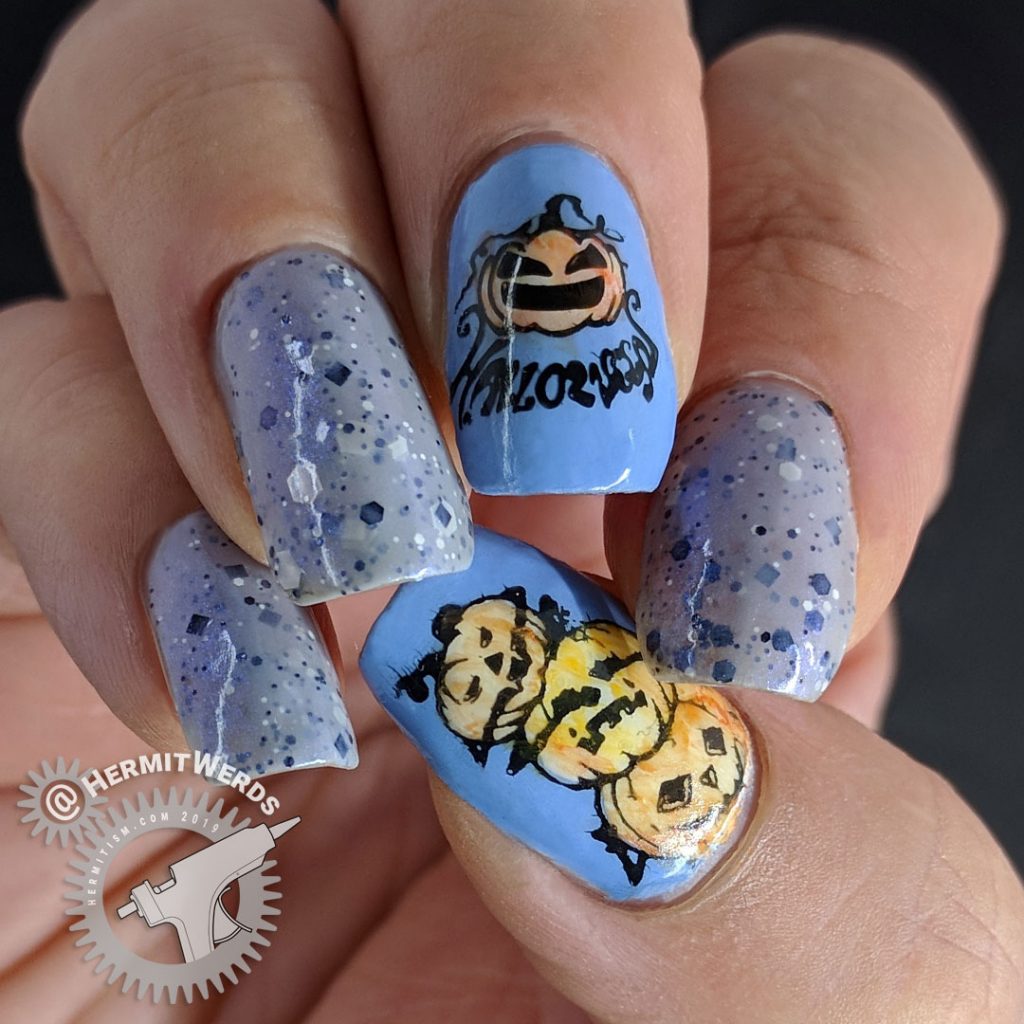 And how about a pre-watercolor paint photo…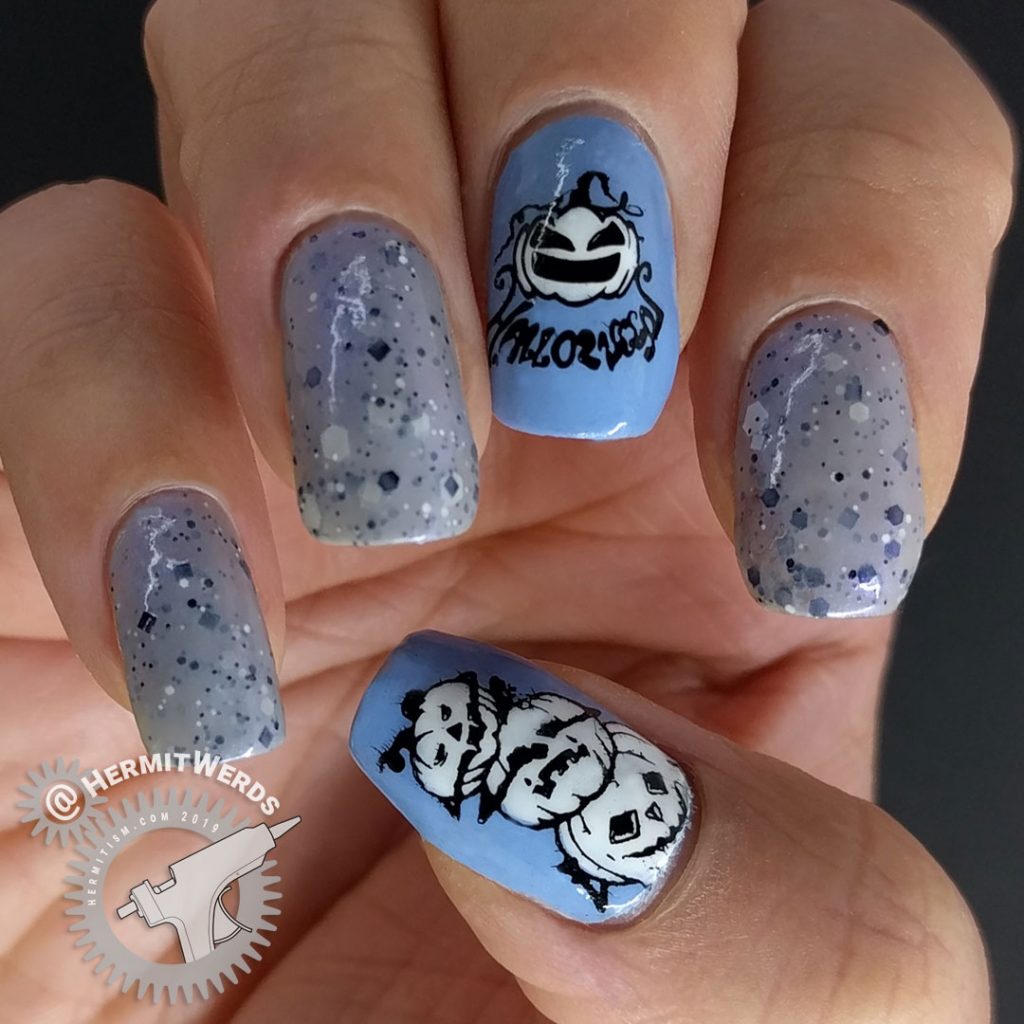 Anyway, at some point I could mention that this is for @clairestelle8challenge's pumpkin prompt. There are so few left to go now. It makes me wish Halloween happened twice a year.