Why, yes, I am a child at heart. So once I'd noticed that one of the stamping plates I had both made a pun that was a little bit naughty while also being innocent and had a Halloween element, I had to do it. Had to. And that is why we have Boo Bees today. Bees are lovely creatures and I'm trying to make sure my yard welcomes them year-round. In fact, I believe I am harboring some bees that nest in the ground and it's a bit of a problem because they live in a dirt-filled barrel in my back yard and now I can't plant anything in it.
Barrel unsightly. Bees adorable. I think the bees win.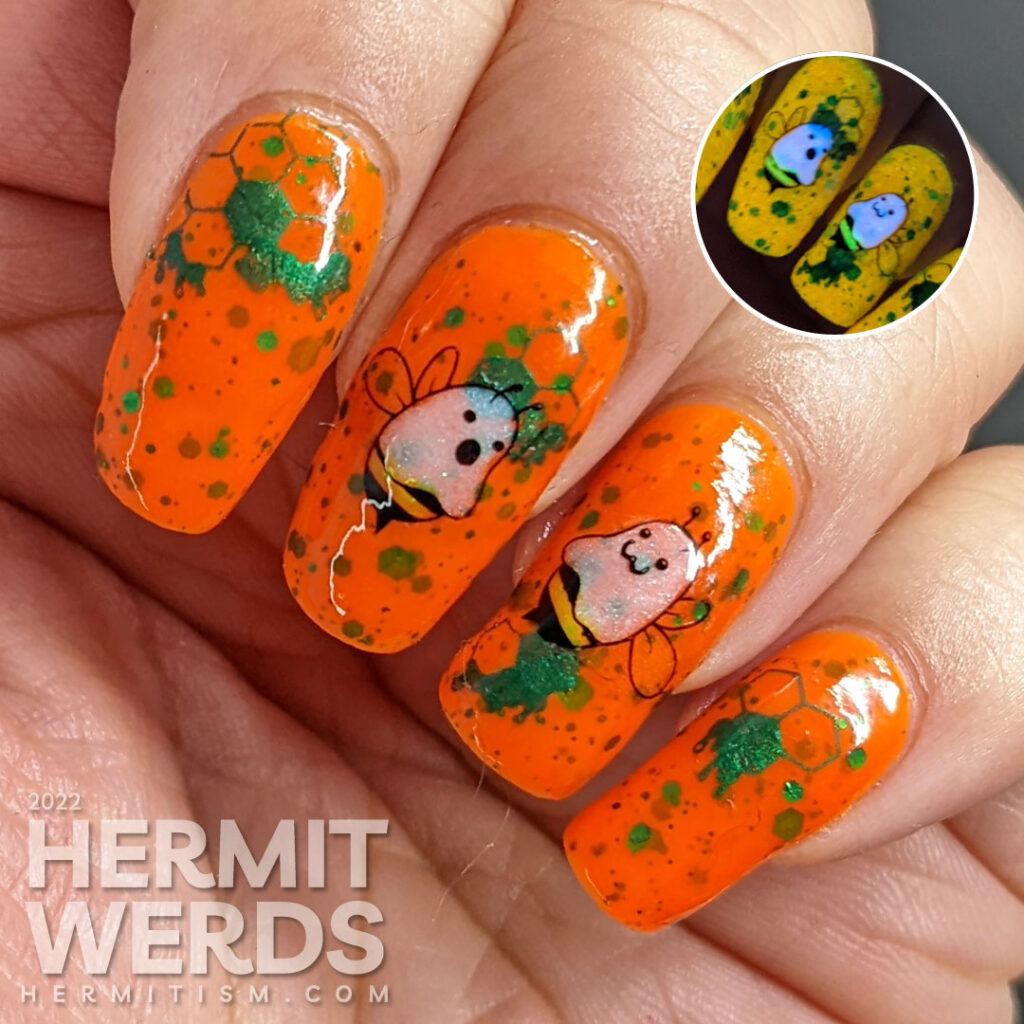 Nail art products used
Base Polish:

Familiar Polish's "Hey, Pumpkin"

Stamping Polishes:

B. Loves Plates' "B. a Sour Jelly" and UberChic's "Pure Black"

Advanced Stamping Polishes:

Familiar Polish's "Frog's Breath" + "Starry-eyes" and Sinful Colors' "Got a Bat Attitude"

Stamping Plates:

The Stamping Shop Collabs' "Polished Puns" (ghost bees, "Boo Bees") and What's Up Nails "B058" (honeycomb and honey)
Items in italics are debuting on the blog for the first time.
Today's look is a triumph of Familiar Polish because I used several of them to get my glow on. I've almost caught up to using all the polishes I have from this brand, but she also released a plain white glow in the dark polish that I will be buying at some point. Too many glow in the dark polishes is a problem I am more than happy to have.
Although believe it or not, I do not buy every single one that I see. 😁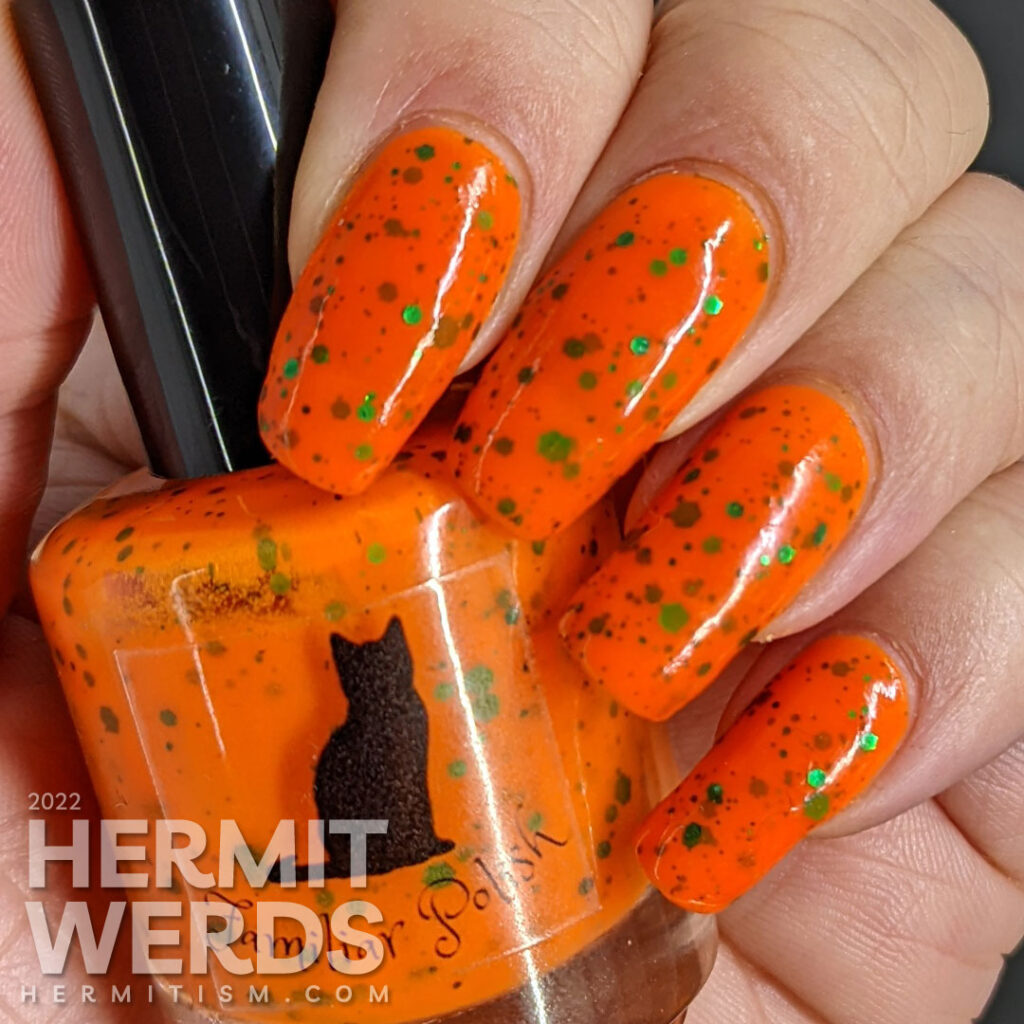 #SaucySpookySquad – Spooky Summer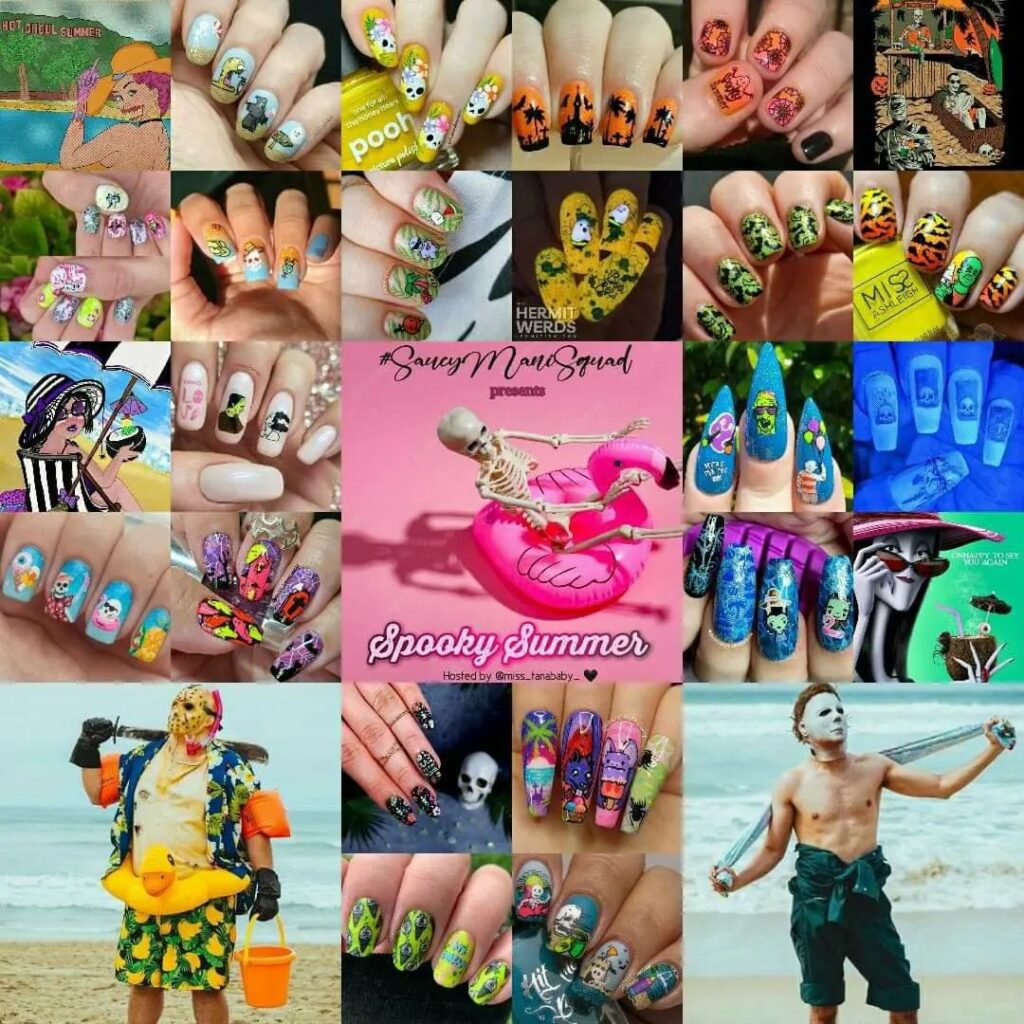 Final boo bee photos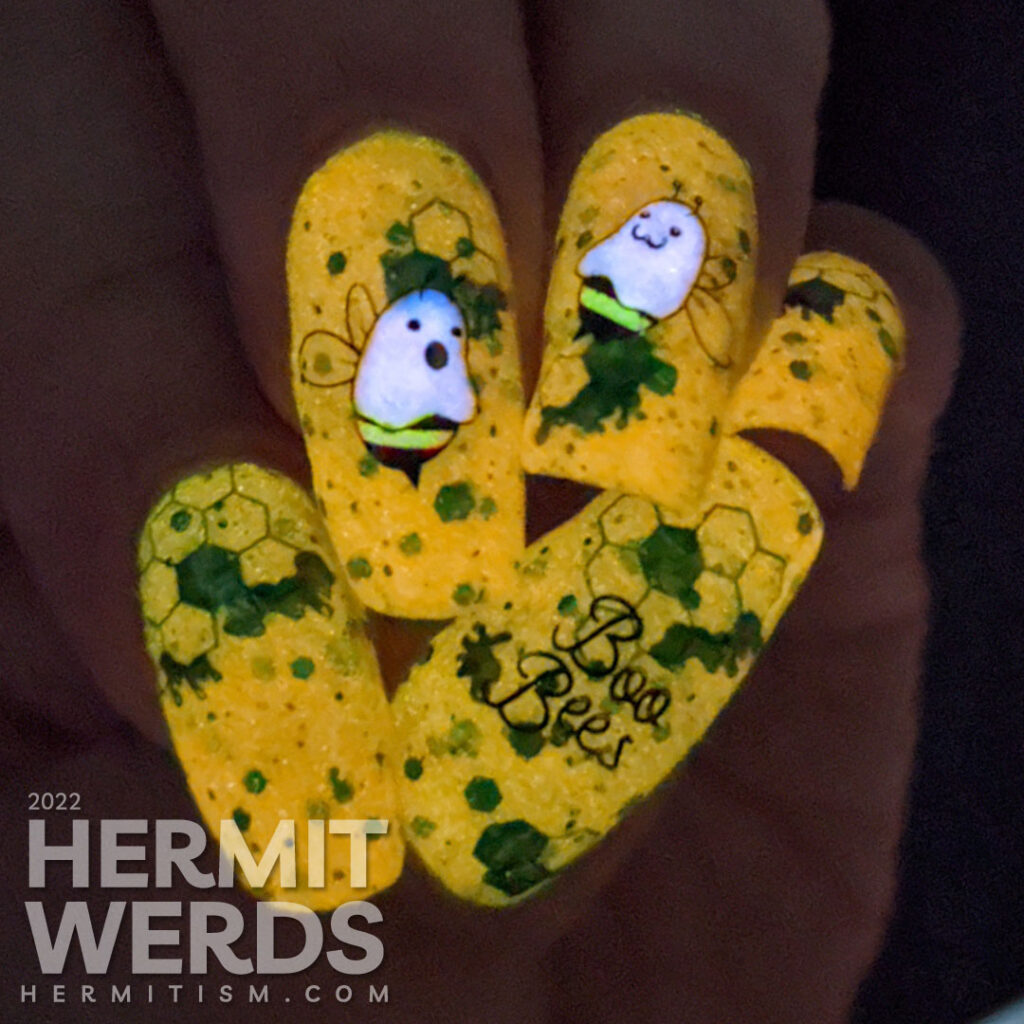 While this glows simply from being exposed to regular lights, it also looks rather cool under a UV light…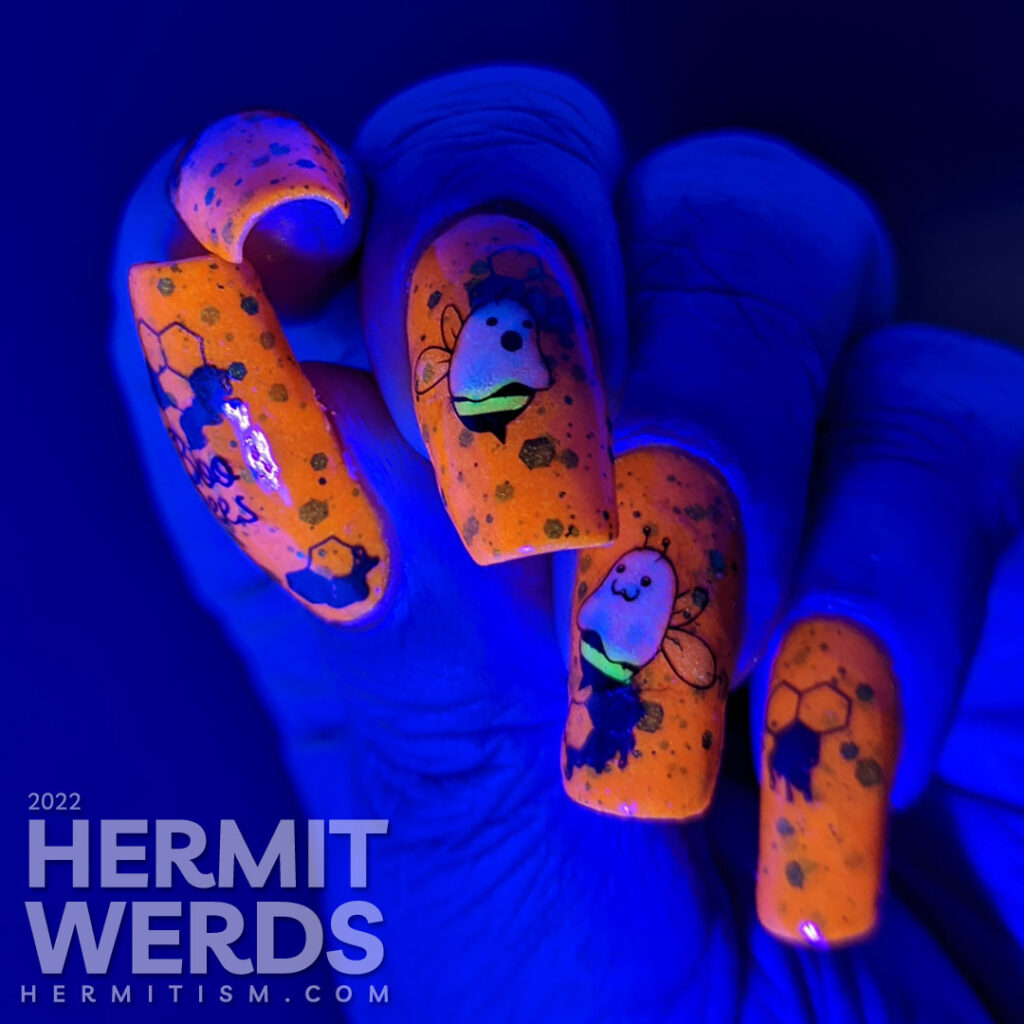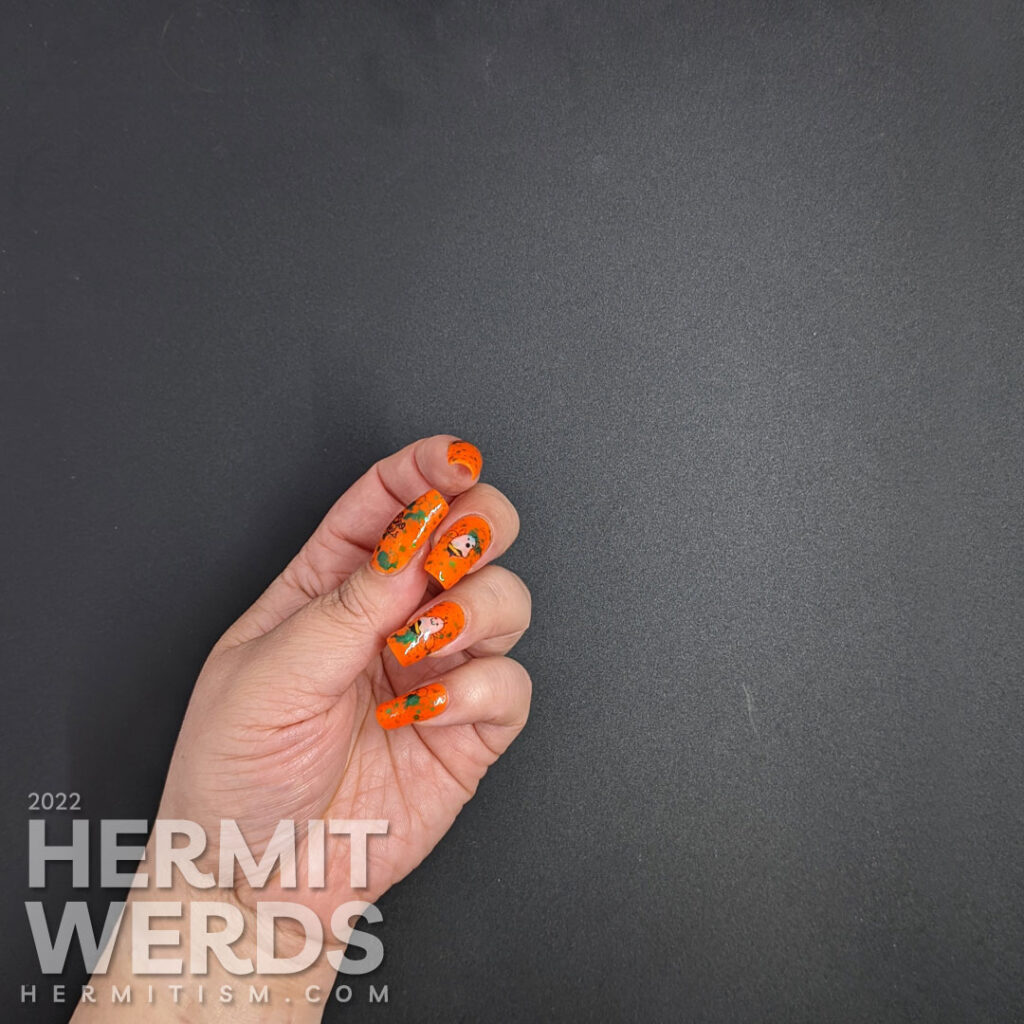 Until next time, friends! 🙋‍♀️