I am definitely the part of the population that loves Shark Week because I love sharks. Who wouldn't love an animal that bites things because one of its major environmental inputs is its mouth. When can I get that excuse? But Shark Week is in July and I totally missed it. Again. Ah, well. I can celebrate sharks whenever I want. They're great all year.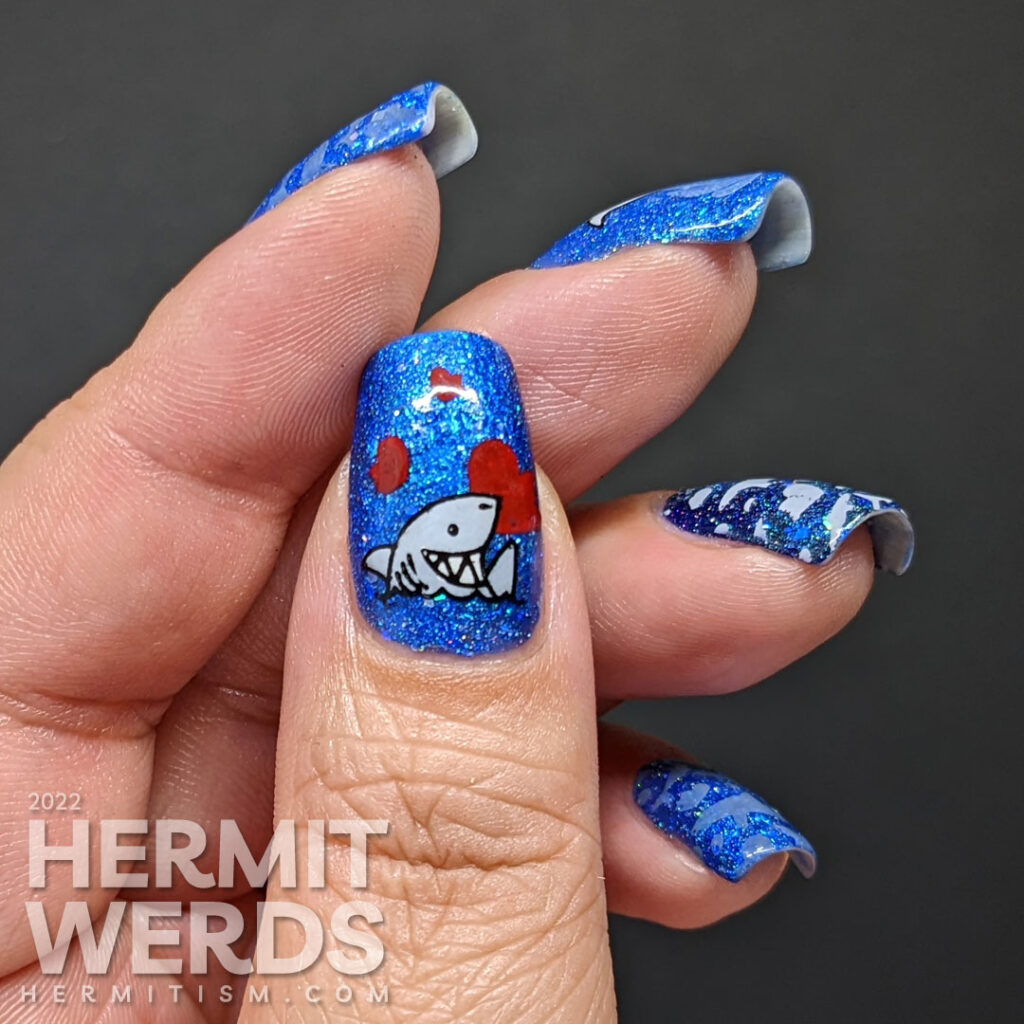 Nail art products used
Base Polishes:

Stamping Polishes:

Advanced Stamping Polishes:

Stamping Plates:
Items in italics are debuting on the blog for the first time.
I really appreciate that Moyou London made a decent amount of cute shark images along with the "dangerous" ones for their four-plate Jaws collection. It meant I snagged three of the four, which is still a lot. I like a lot of their plates, but I only passed owning 100 of their plates last month. Definitely didn't catch them all. 😂
I also decided I wanted to use my loudest blue nail polish to celebrate the sharks. This beautiful Paradox Polish shade was actually given to me from one of the boxes because there was a delay in shipping my order to me. It was terribly sweet of them to do and very unexpected. I doubt they even know I have a blog or anything so it was just a kind thing they did. And I really love this polish so I'm glad I didn't miss out!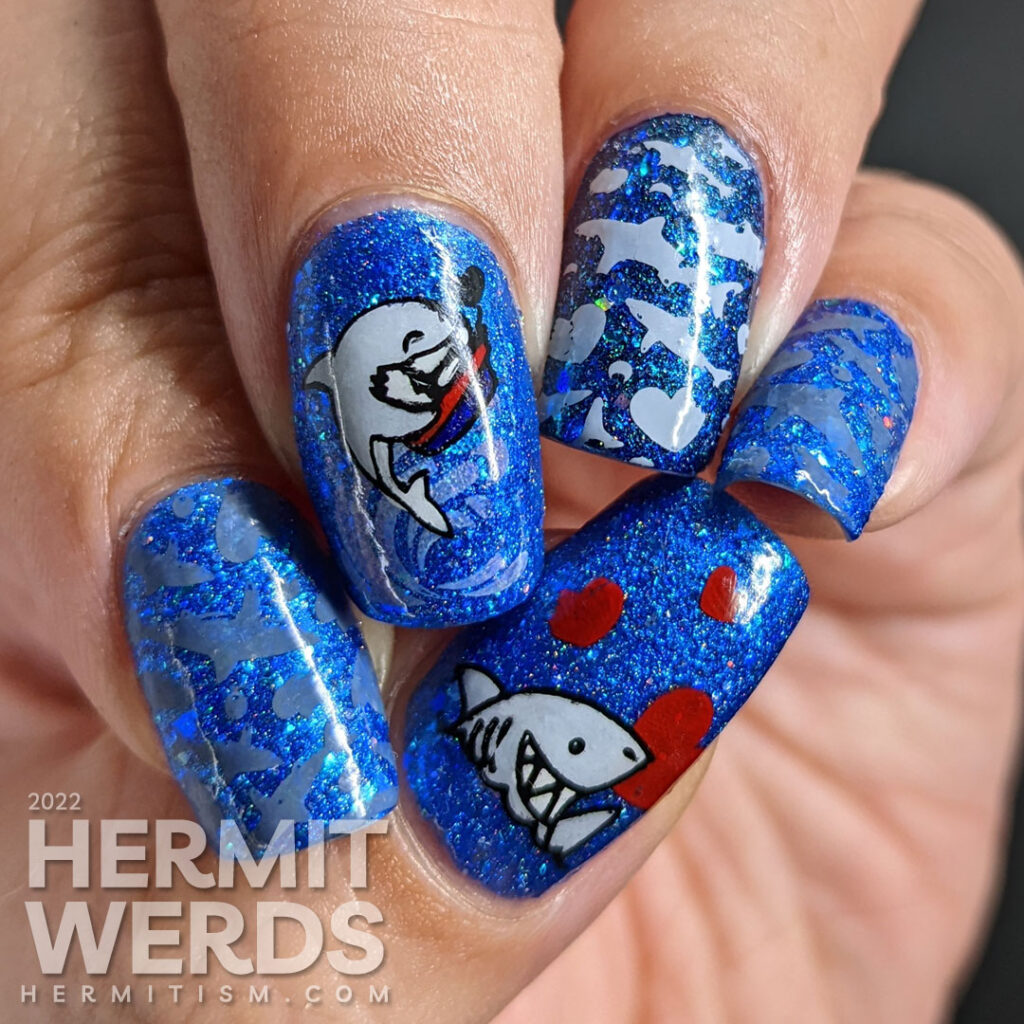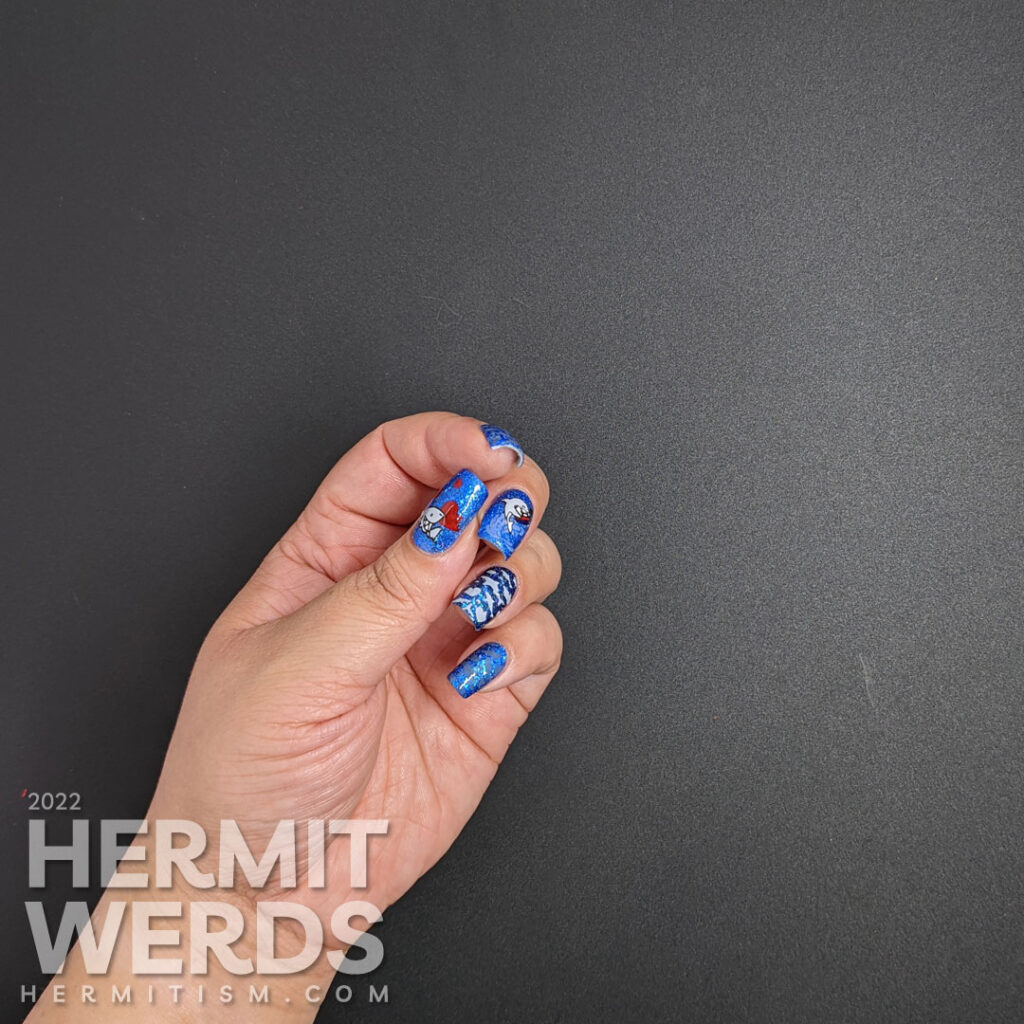 Until next time, friends! 🙋‍♀️