Summer is the season for beach-y nail art and that generally means I go tropical. Which is funny because the beaches I've visited lately are rather cold and dramatic instead of warm and sunny. And instead of walking around in flip flops and laying on a towel with a thick layer of sunscreen on, I wandered down the beach with my stepdaughter in rain boots and we played chicken with the waves (both lost) and picked up pretty rocks. We didn't keep any of the rocks though.
Given the heat waves, I'm glad to be where I am. But visiting a tropical beach in the summer is fun. ⛱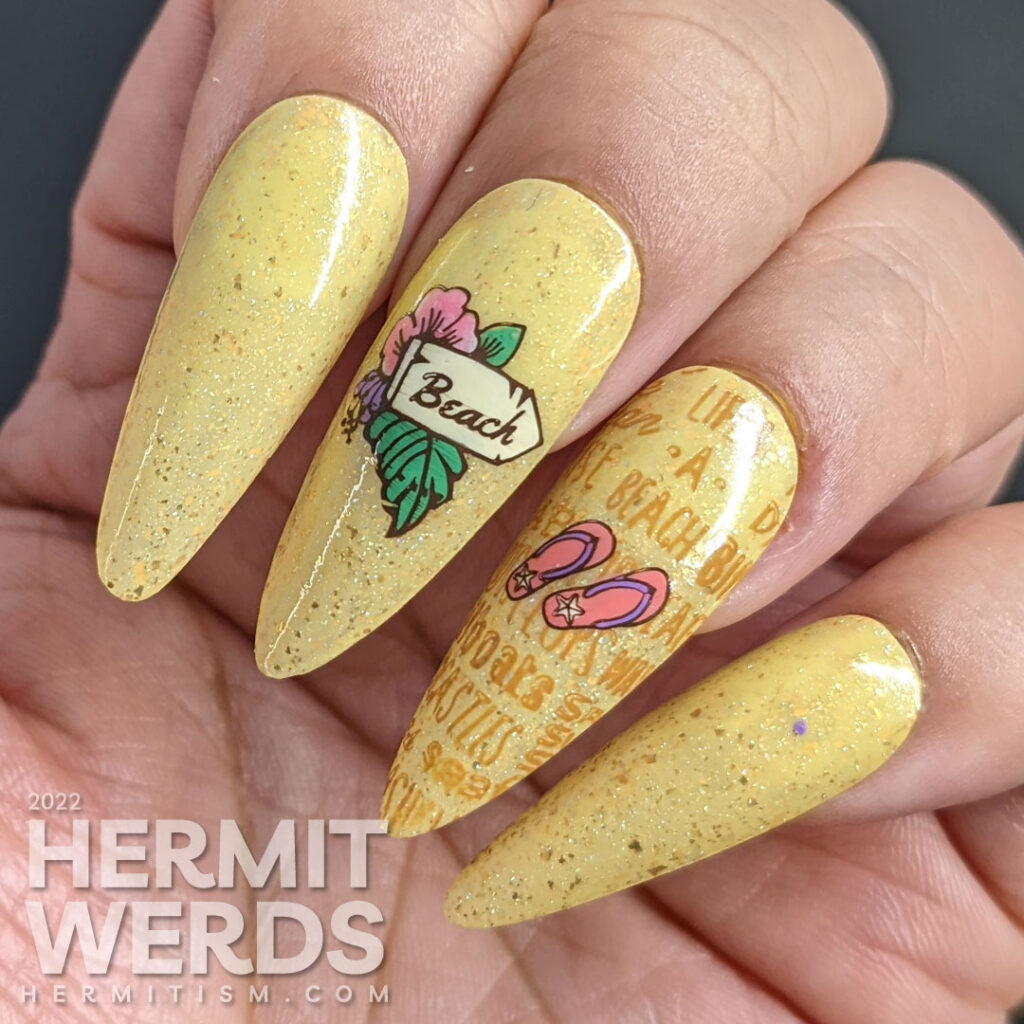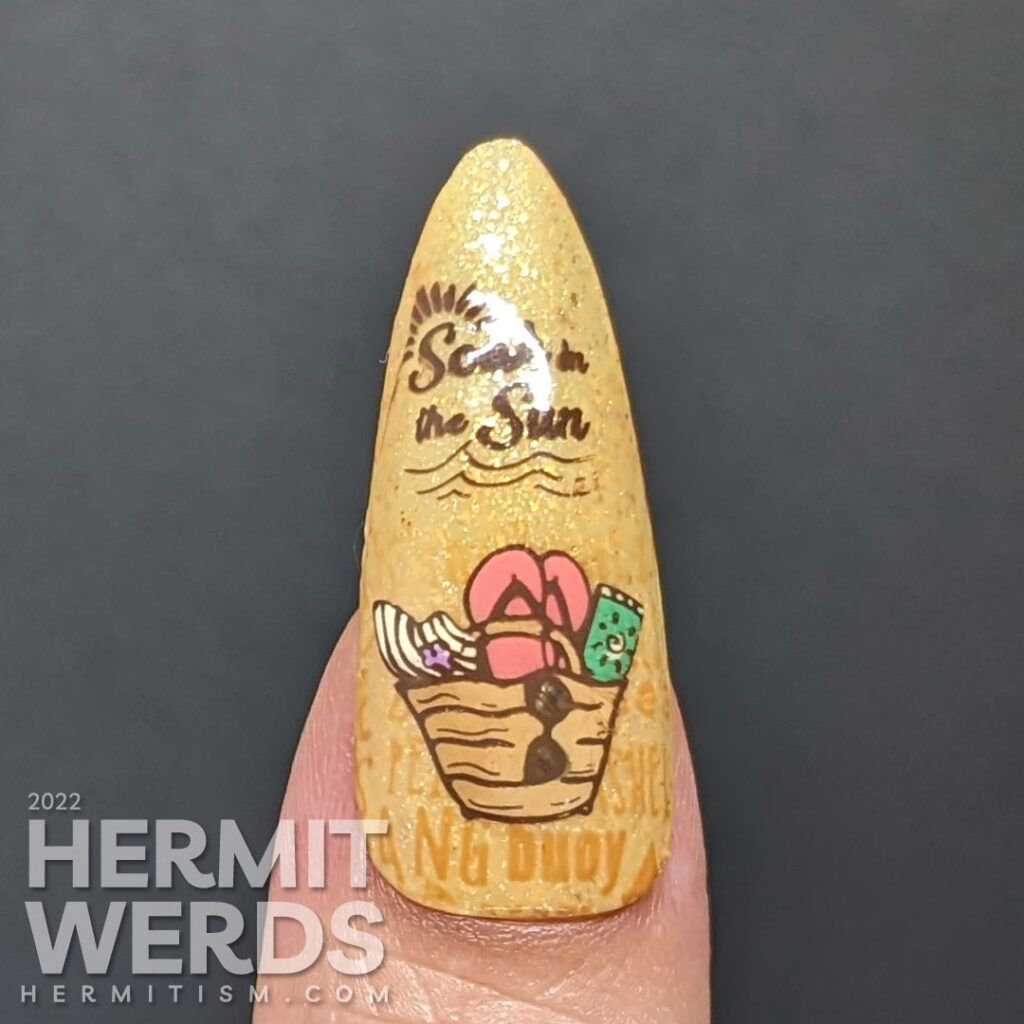 Nail art products used
Base Polish:

Blush Lacquer's "Corn Maze"

Stamping Polishes:

Advanced Stamping Polishes:

China Glaze's "I Just Cant-aloupe"; Maniology's "Coconut"; Revlon's "Lime Basil"; and Sinful Colors' "Scandal", "Snow Me White" + "Tempest"

Stamping Plates:
Items in italics are debuting on the blog for the first time.
Hot tip: text as a background
I had a lot of painting to do with the graffiti nail art so I kept this look much more simple with a few decals and the use of a big word-filled image as a background. Wall-o-words make great anchors for smaller stamping decals to keep them from getting lost on a big nail. So I keep an eye out for stamping plates with them. Someone with a more narrow nail might not find them so useful because it would be much easier for all the words to get cut off, leaving you with a bunch of unrecognizable half-words.
As you can see, the flip flops are very small, but they fit just fine with a good background. And I was able to use it again with a gradient on the thumb to anchor a larger image so it feels "normal" to have the bag sitting at the bottom of the nail instead of the middle.
#SaucyManiSquad – Beach, please!
Final beach-y photos
I would not say this was my best nail art, but it's approachable and fun. And I'm really happy with the base polish. I bought it because it reminded me of banana bread and it still does, but it works admirably for sand as well. Plus I give myself five points for not letting myself jam some blue ocean in here. It's okay to be ocean-implied. We covered ocean + sand in Beach Kitties and Day at the Beach 2.0 😂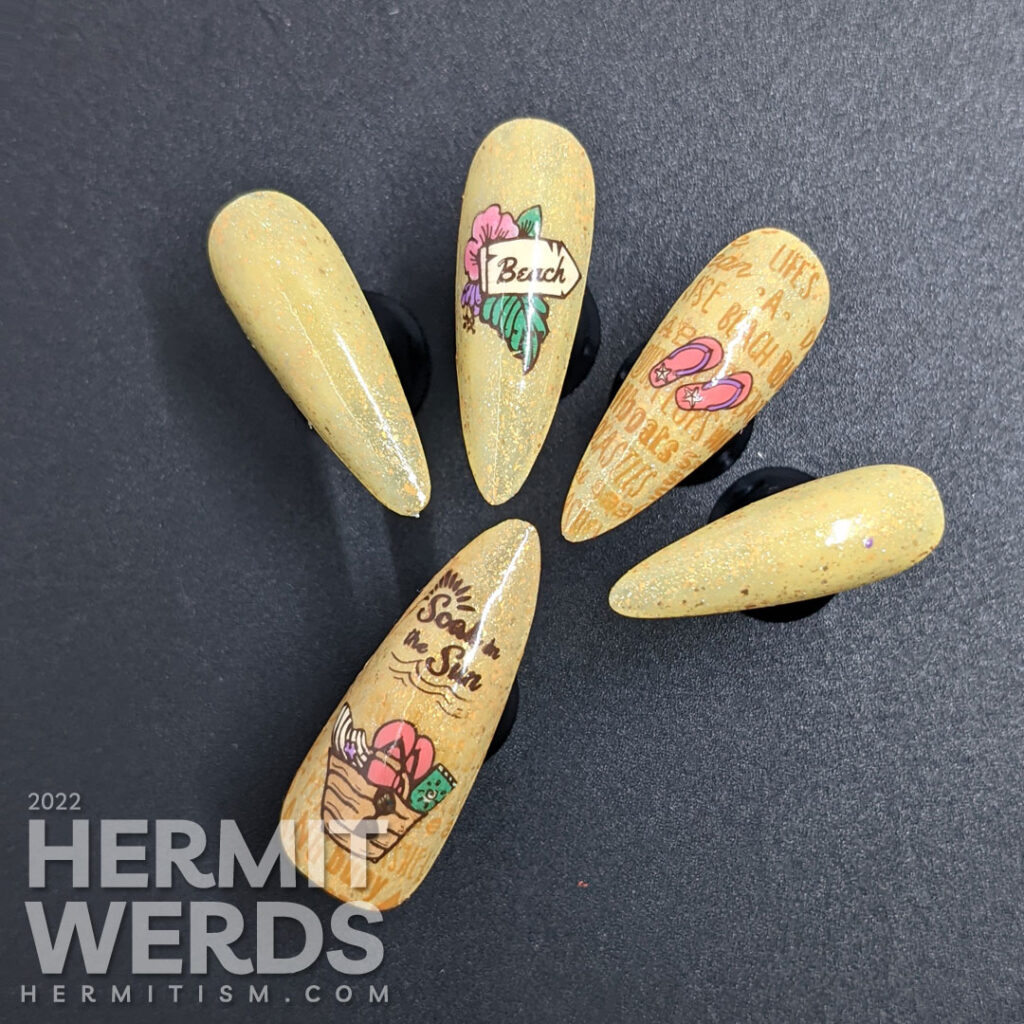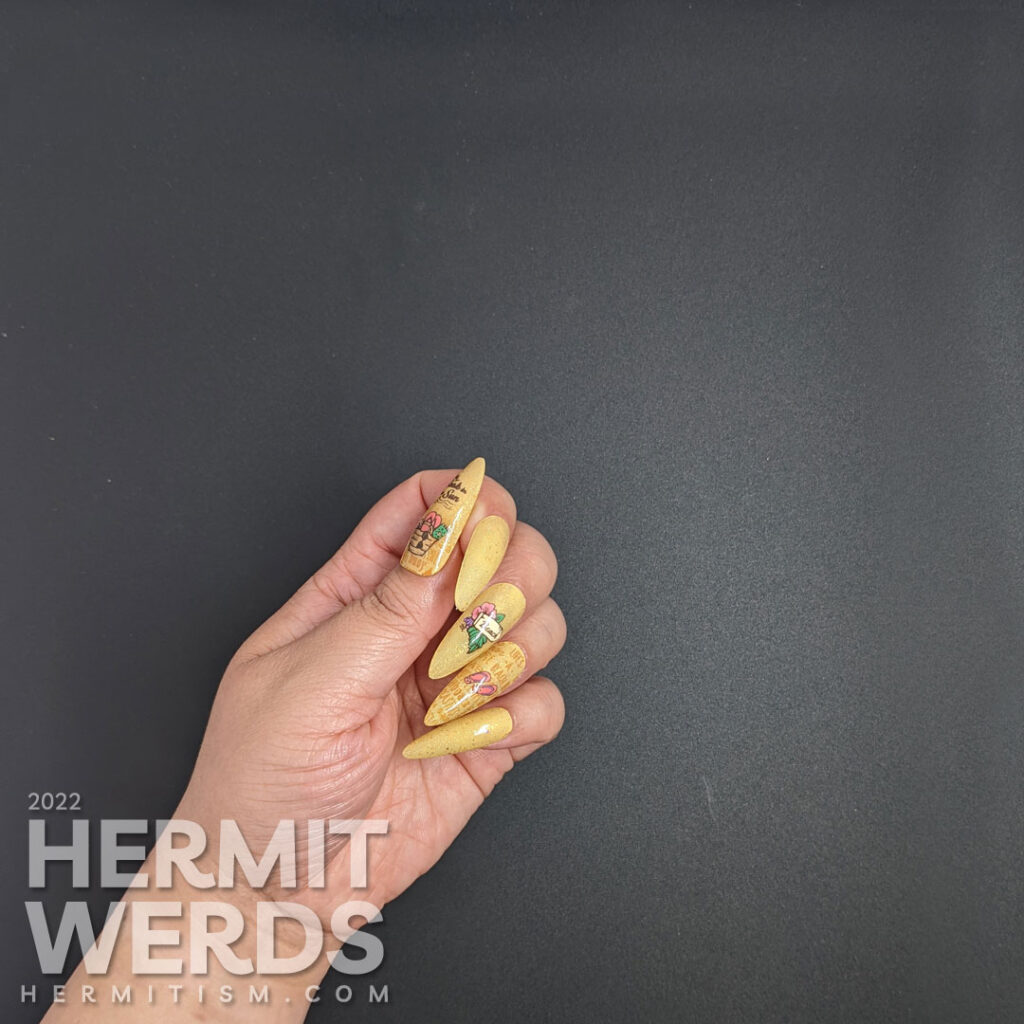 Until next time, friends! 👋