I very much believe that we would all be in a better place if we considered ourselves caretakers of the planet instead of its rulers. So many of the things we do that end up causing us harm (like higher cancer rates in certain areas) wouldn't be possible if we took that view first. So I kind of wanted to paint nail art for a cause like Earth Day when the Earth prompt came up, but I also wanted to be a jerk. I think I've managed both here.
Aaaaand now the jerk part: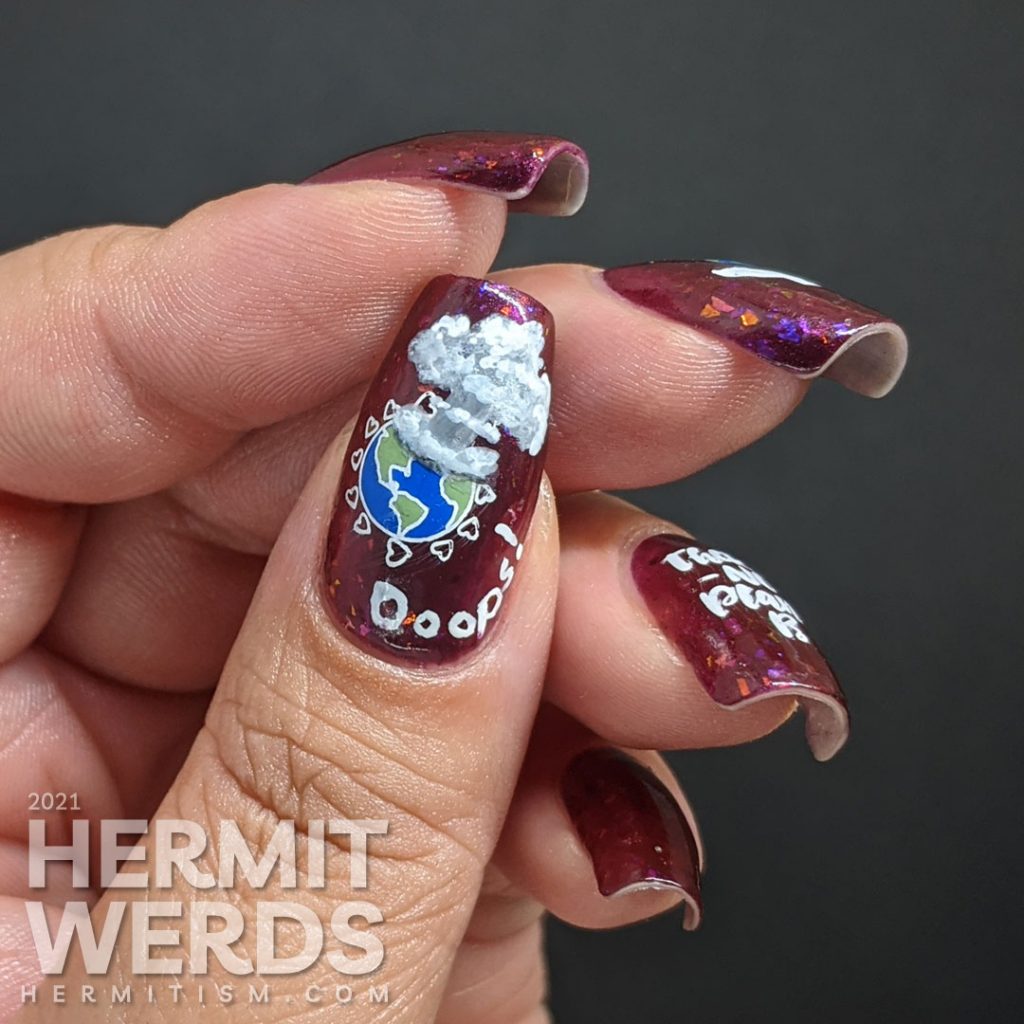 AZ Nail Art Challenge – 'E' is for Earth
There were a lot of ways to explore this prompt, but the color scheme of blue and green is pretty prominent. Once I had my idea where I got to be jerk it all came together pretty easily. You may notice I kept my little joke off of the collage as well. It didn't seem fair when others were taking things more seriously. Check out the group tag to see all the creative earth-y genius.
The next prompt for this challenge is 'F' is for French. I'm thinking food…
I wanted to view the earth from space so I went for a dark and magical polish instead: MTK Designs' "Nightshade Bleeds". It's so pretty. The shifty redness really comes out in full sun but at different light levels and angles the purple and the flakies come out to play. This is the perfect polish for Halloween so I wouldn't be surprised if I use this again in October.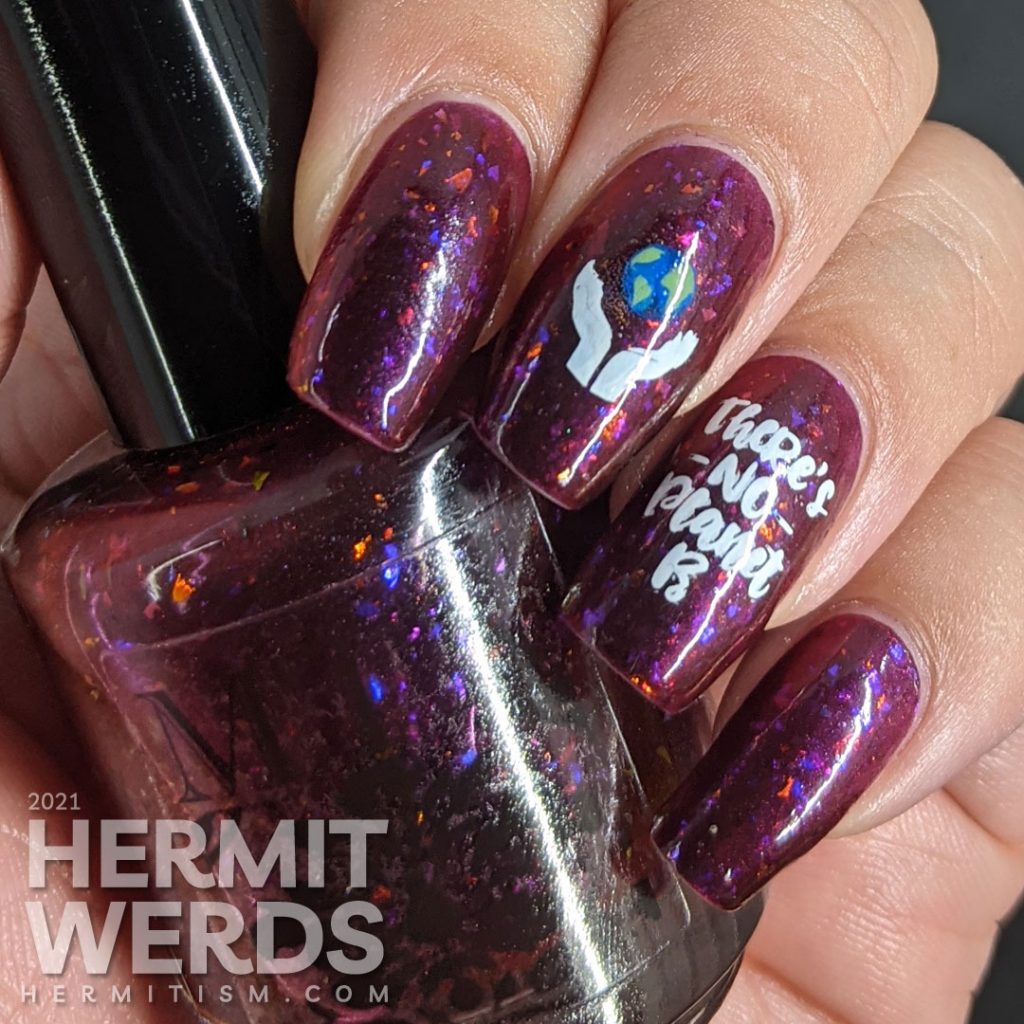 Nail art products used
Base Polishes:

MTK Designs' "Nightshade Bleeds"

Stamping Polishes:

Maniology's "Flotsam" and Uberchic's "Essential White"

Advanced Stamping Polishes:

Brash's "Green Machine" and Maniology's "Flotsam"

Freehand Painting:

The nuclear blast and "Ooops" were painted with black and white Acrylic paint.

Stamping Plates:

The Stamping Shop Collab "Kindness is Magic"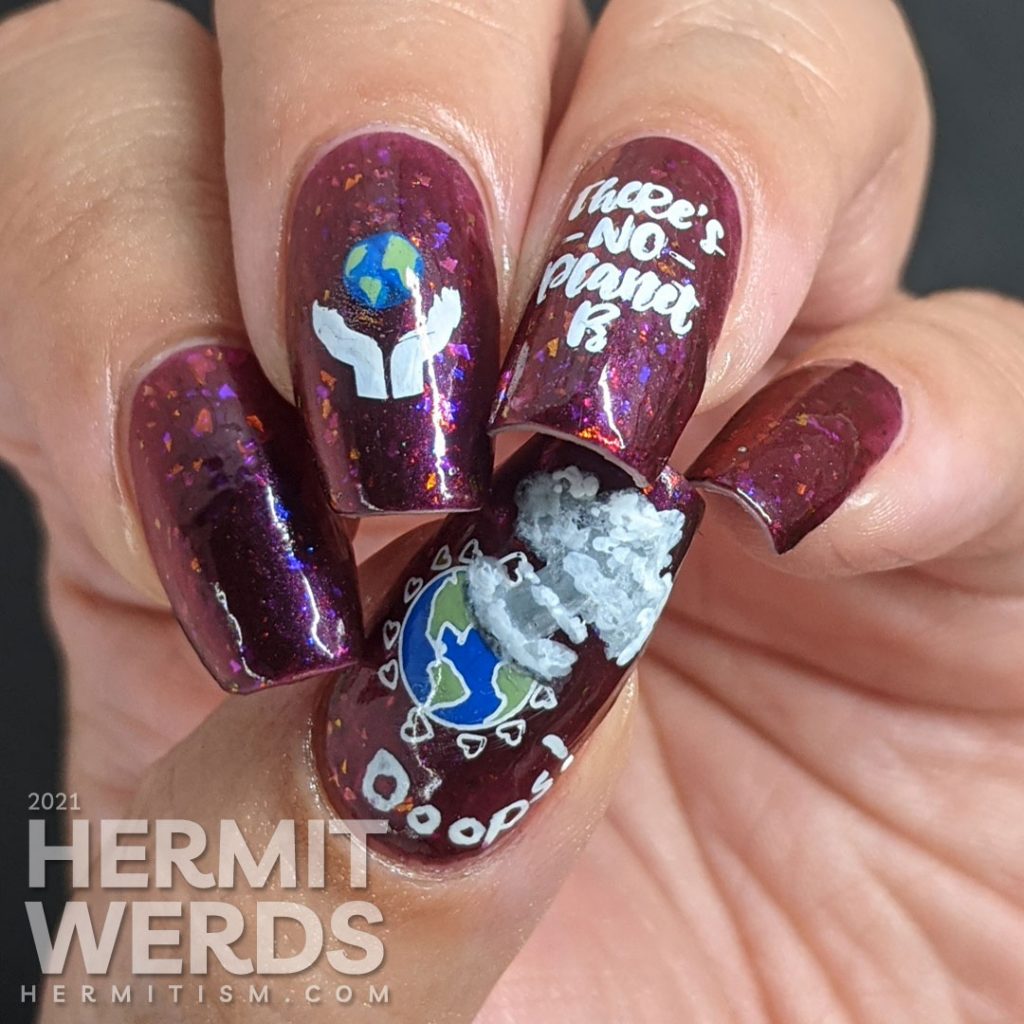 A close-up of the freehand painting seems appropriate. Sorry, Earth! I swear it was an accident.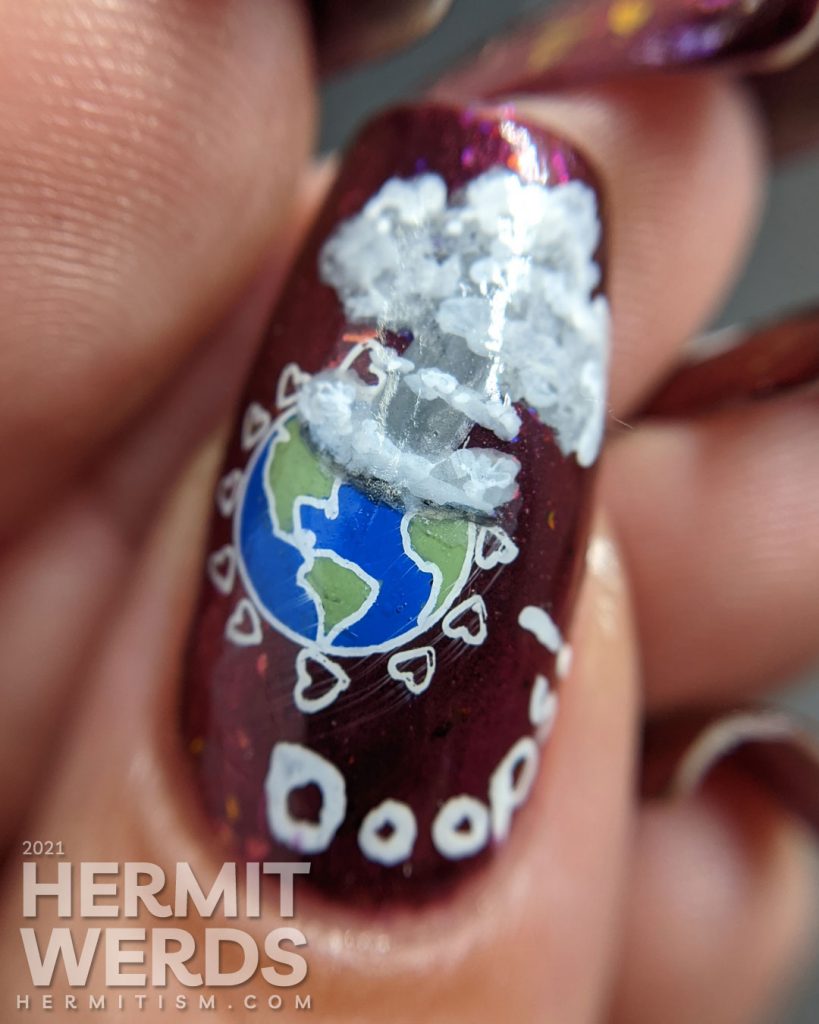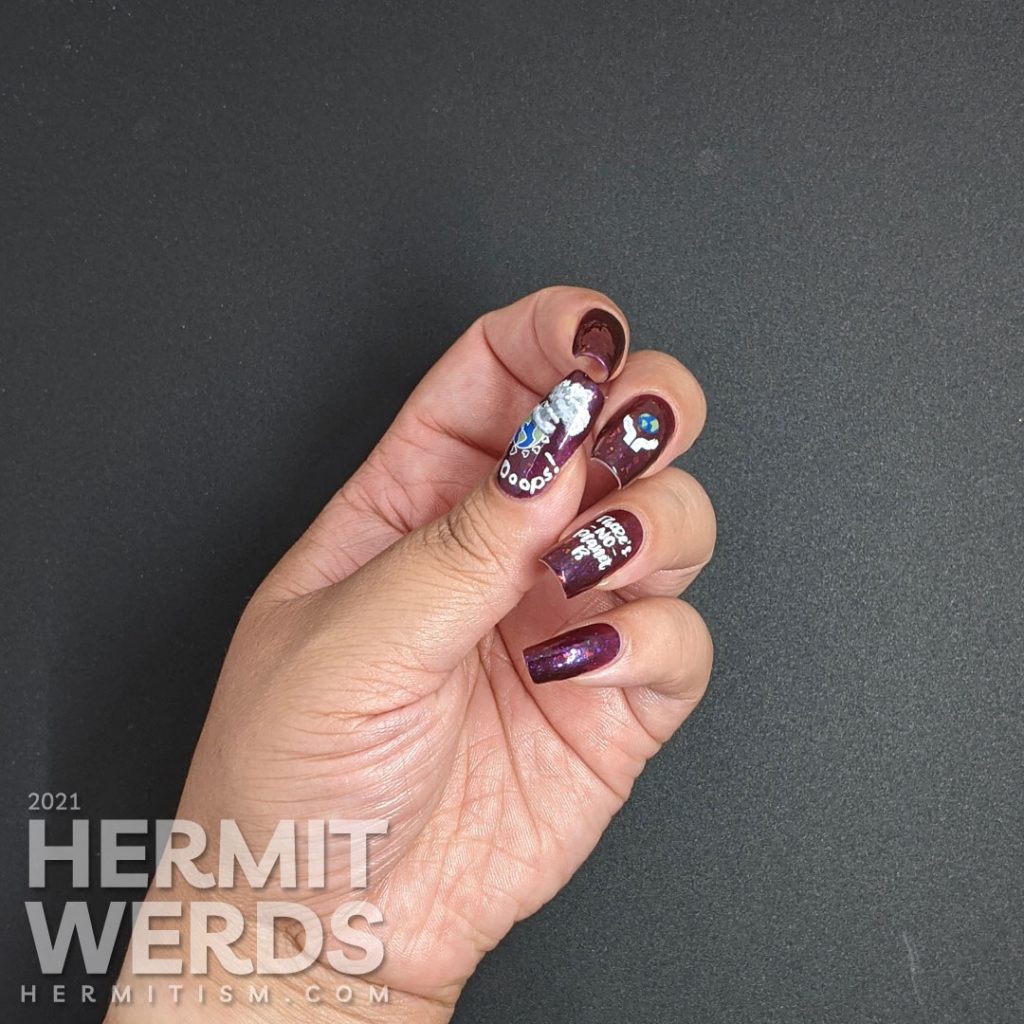 Until next time, friends! 👋