I'm back tonight with a soft floral look featuring Pantone's Peachy Pink shade. I was really excited to make a look for such a pretty color and spent way too much time going back and forth through my stamping plate collection. But I finally settled on poppies because alliteration is fun. Wouldn't you agree? 😜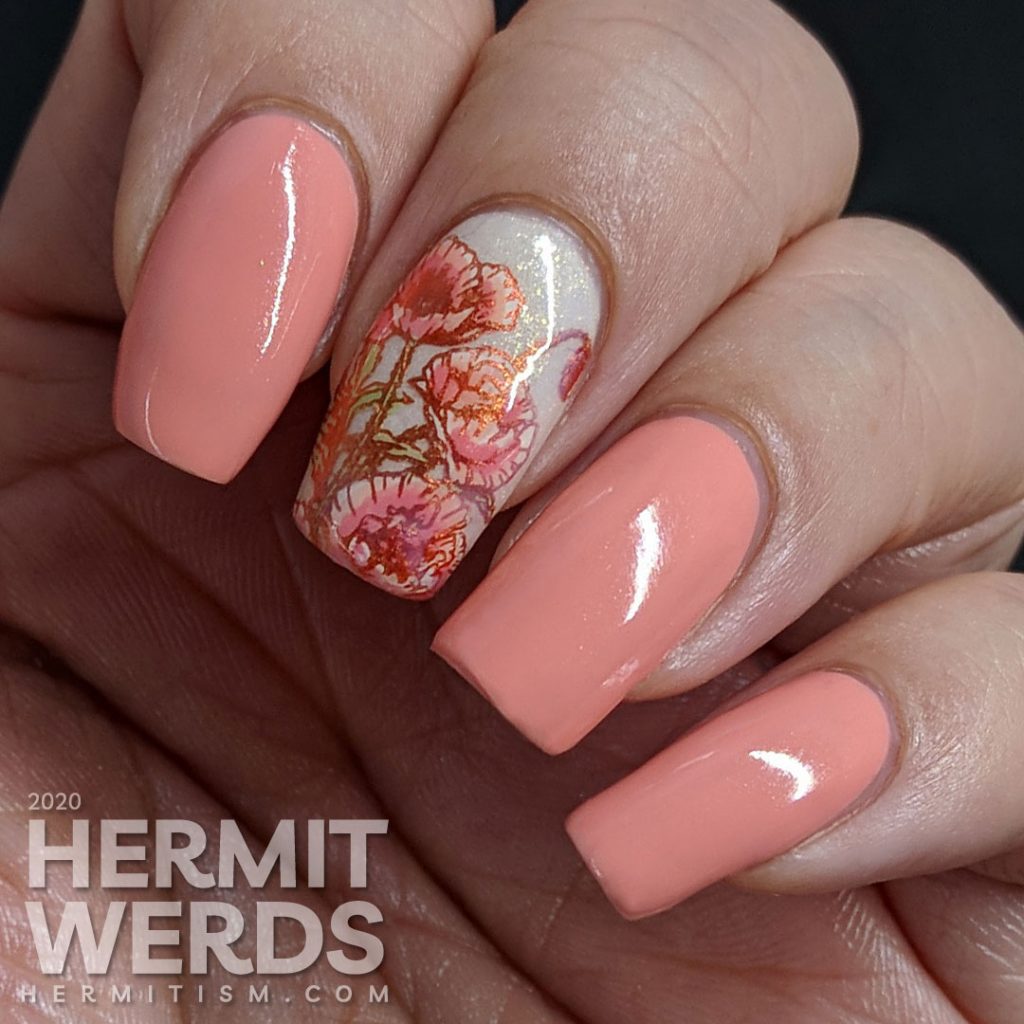 This shade is all things delicate. I love it. And I actually have quite a few polishes that came close to matching it, but I settled on the one that had the best balance of pastel, orange, and pink: Zoya's "Tulip".
I love the look of this polish so much. It has just enough shimmer in it to give off a sophisticated sheen. However, its formula is not very forgiving if you have any ridges on your nails and my pinkie finger has a very big ridge. So some of these nails were done in three layers and some took a very thick fourth coat…
Products used
Base Polishes:

Stamping Polish:

Advanced Stamping Polishes:

Stamping Plates:
If you'd asked me a few years ago, I would not have though I'd ever truly love a light pink shade, but I've found the more yellow (or rather orange) leaning shades really do well by me. Painting this design made me think of a few that had gone before…
So yummy. And this was the simplest of them all (although I did use three different shades to fill in the flowers).
Normally I try to match my flower types absolutely, but I didn't have any other poppy images with the same level of detail as Maniology's. So I decided to step out of my own pointless box and just use a different flower. The colors match them up well enough.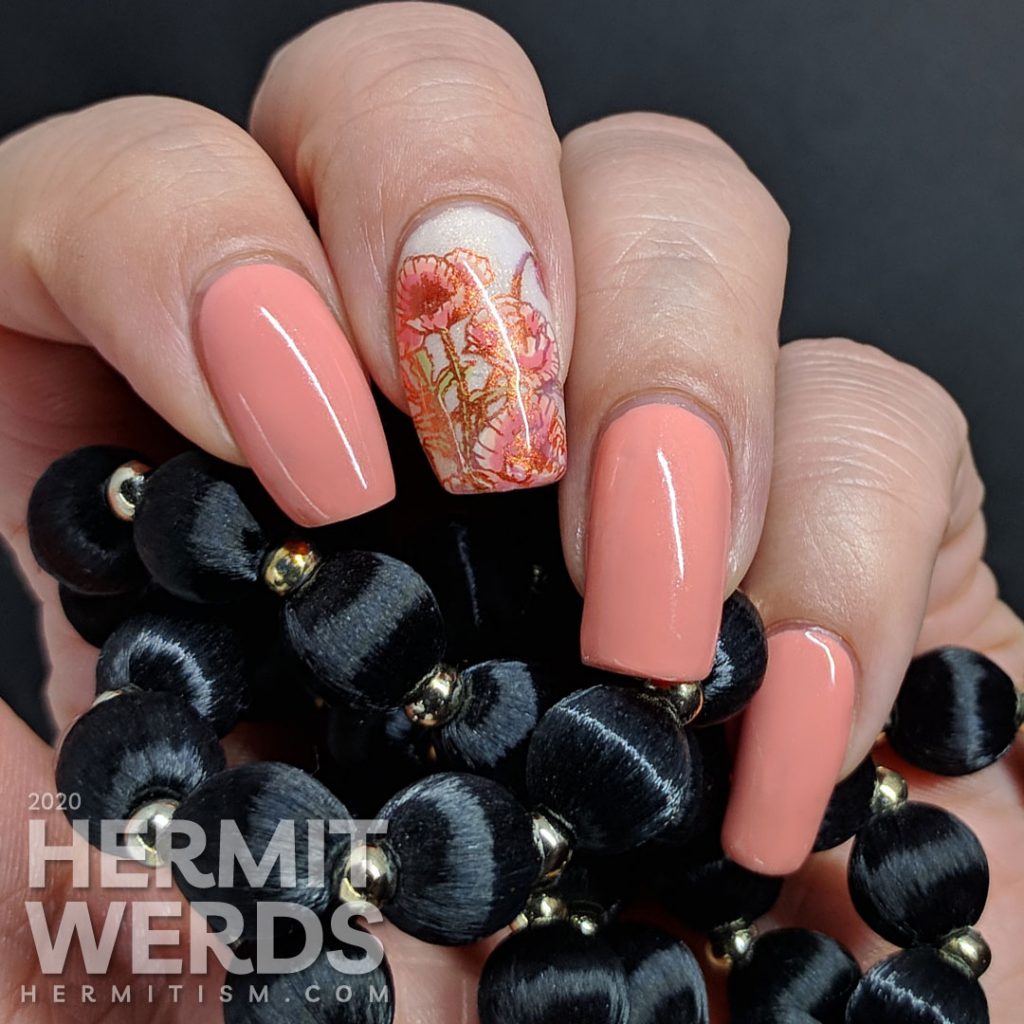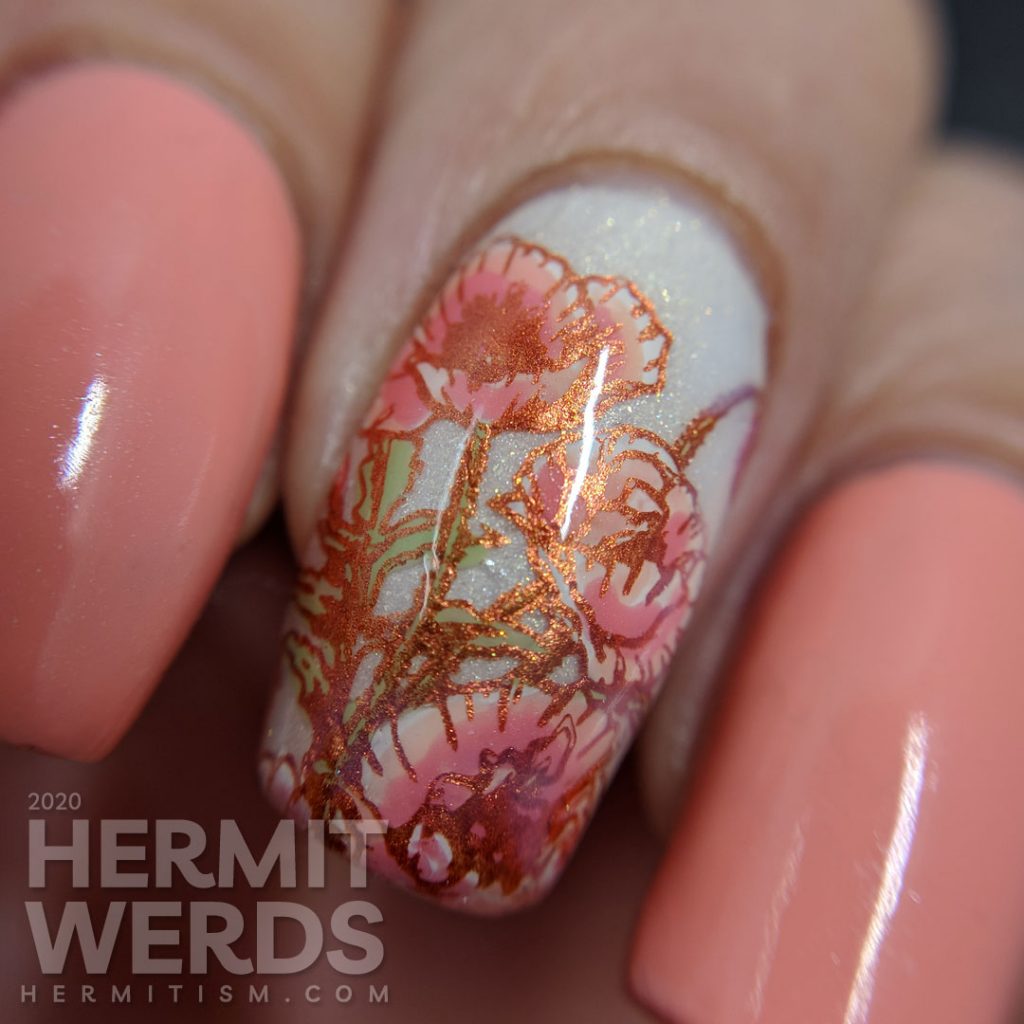 Matte it up!
Finally, a little last minute matte. I do think I like the shiny more because it really lets the orange metallic stamping polish shine, but it does add to the overall softness…
And here we've come to the end. Since I procrastinated long enough to post this, Ine has already posted the next collage. With such a name as Rocky Road, I am very tempted to paint something with ice cream, but I suspect I will be playing around with non-traditional colors and a Valentine's Day theme. Tis the season afterall!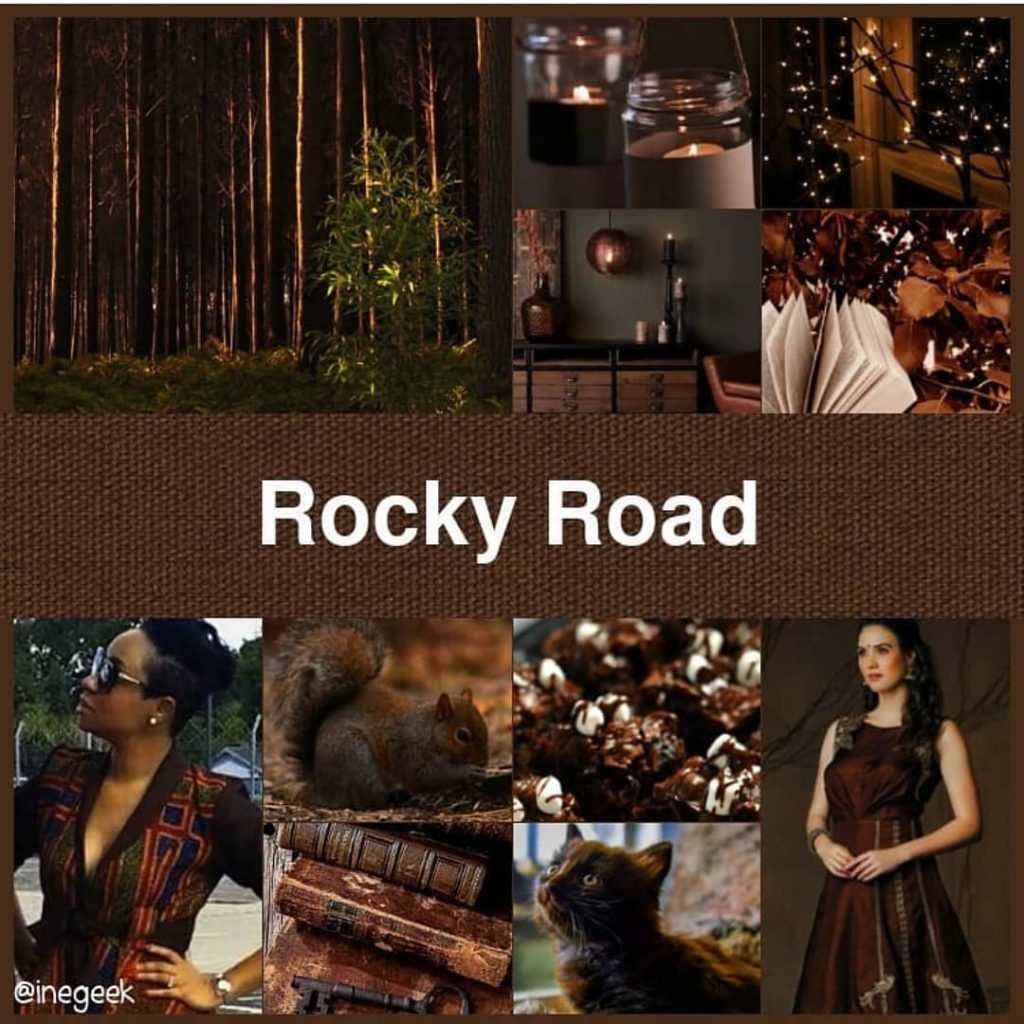 Until next time, friends! 🙋‍♀️
<div class="clearfix"> </div>