I certainly meant to post this last week, but my brain has entered a fugue state which I mostly blame on the pandemic. One family member, who was vaccinated, got Covid and is still in pretty bad shape, though not so bad that they are in the hospital. I've started wearing a mask to stores again. So, yeah, the feelings of safety and normality are gone. I'm just going to try and not eat my feelings so much this time. 😝
And what better manicure to talk about those feelings than one with a bunch of skeletons at the beach? I mean, I did also try to make it funny by sticking a couple of legs up in the air on my index finger…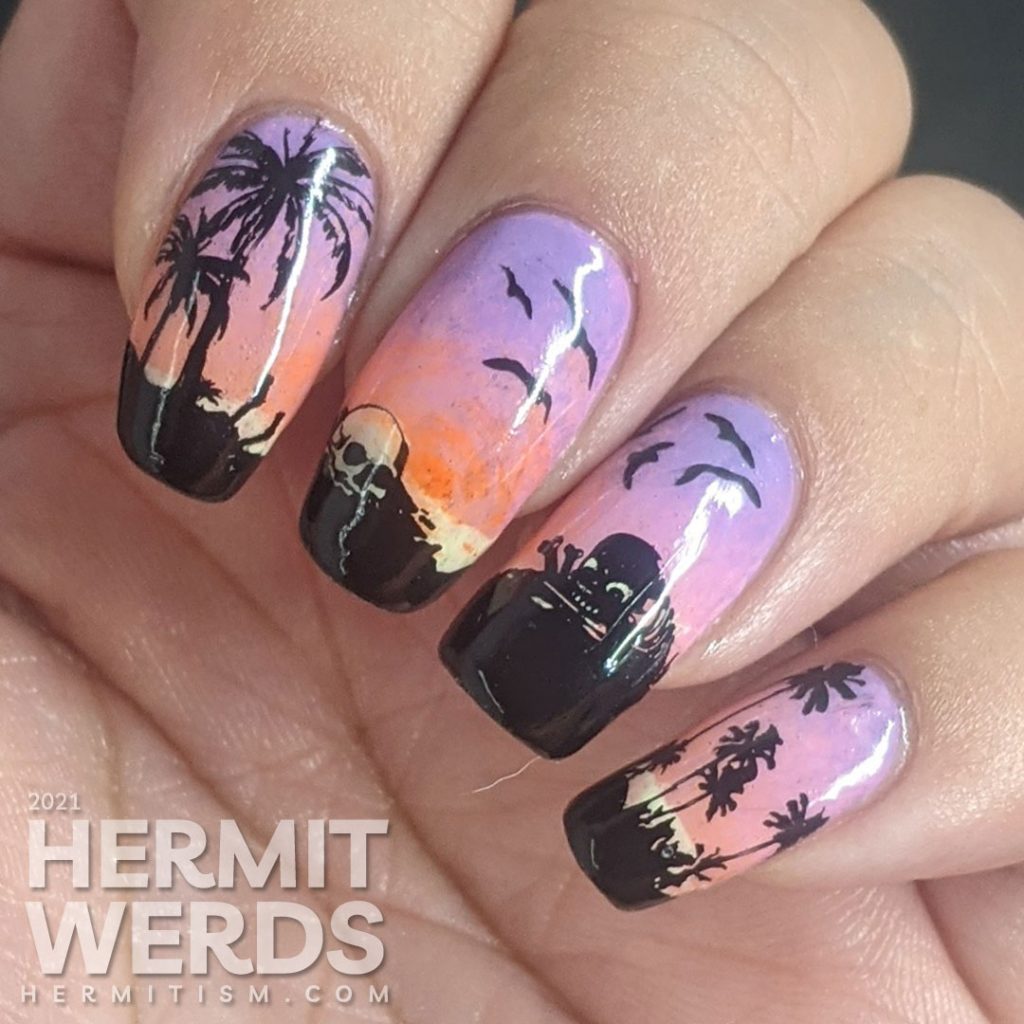 And then there's my thumb…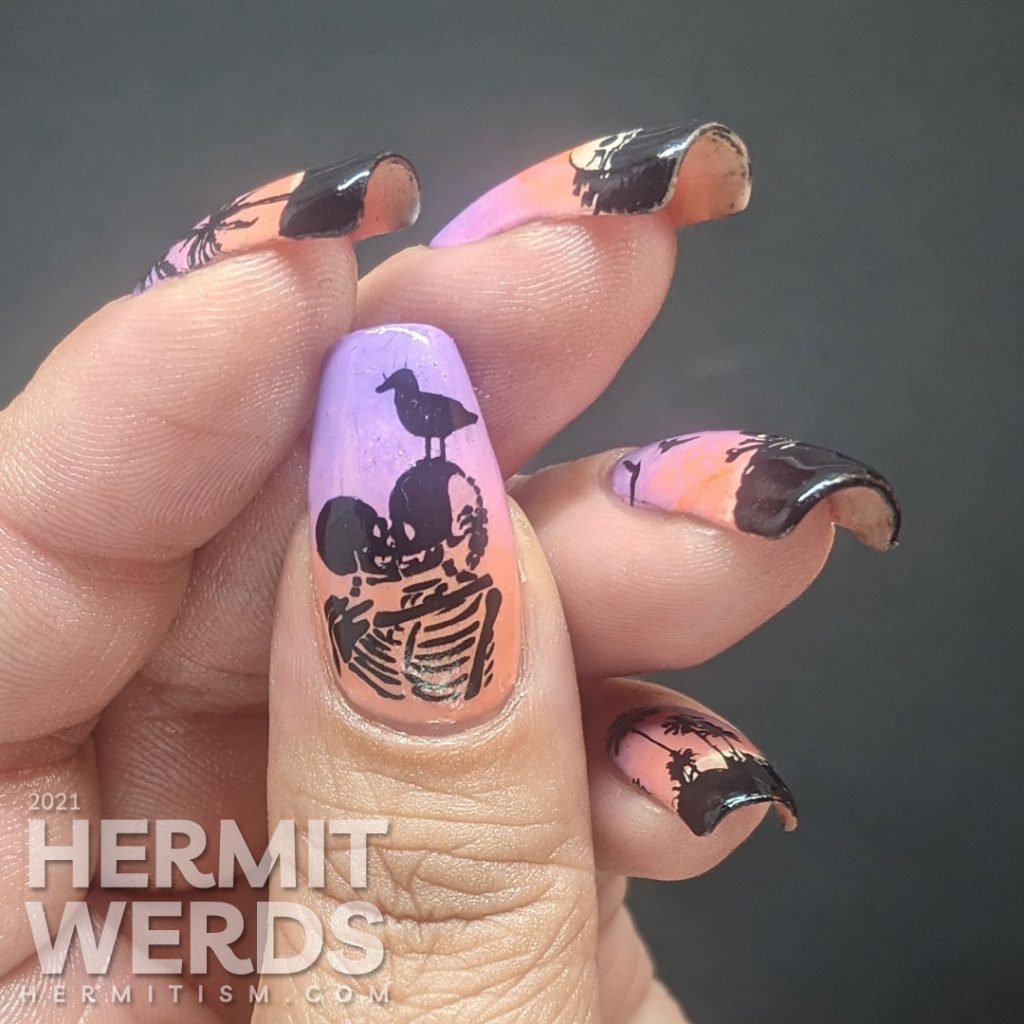 Seriously, though, I apologize for the soft blur on all these photos. I apparently needed to clean off my camera lens. Ah, well. You can still see all the details. I am particularly proud of the embracing skeletal couple with a bird perching on one of their heads. Clearly it has no respect for a love so great that it overcame even death. Birds. Also cats, but it would have been less beach-y with a cat.
Halloween Forever Collab – Skeletons at the Beach
It was a fun prompt for July. People went for the laughs like I did or were more serious, but it was all very beautiful. We had some truly creative nail art this month so be sure to check out the group tag. Meanwhile the next month's prompt is French tip blood drip. I am already trying to overthink it and should stop doing so.
Nail art products used
Gradient Polishes:

Stamping Polishes:

Advanced Stamping Polishes:

Freehand Painting:

Stamping Plates:
As far as composition goes, I started with a gradient across my nails and then came back with a really pale yellow polish and painted horizontal lines of it back and forth for the water. I added a sun with a neon orange jelly polish and radiated out more circular orange lines from it. Then I freehanded a black "beach" and threw palm trees on top of that followed with the skeletal stamping decals.
Then I turned it in for the collage, realized I didn't like how empty the sky was and added more sea birds and the skeletal legs sticking up for funsies. I'm pretty happy with this and after feeling like I've been painting a lot of blue skies lately, the sunset was an excellent change of pace.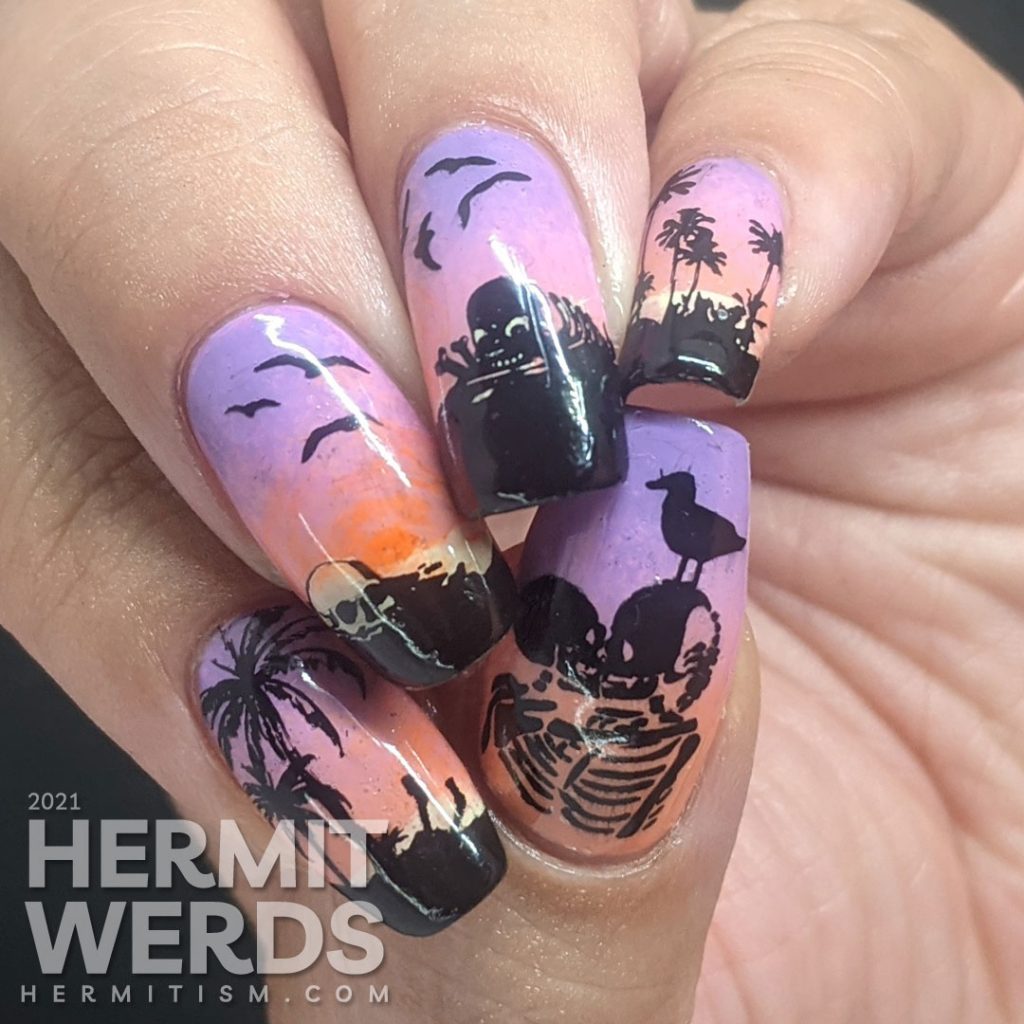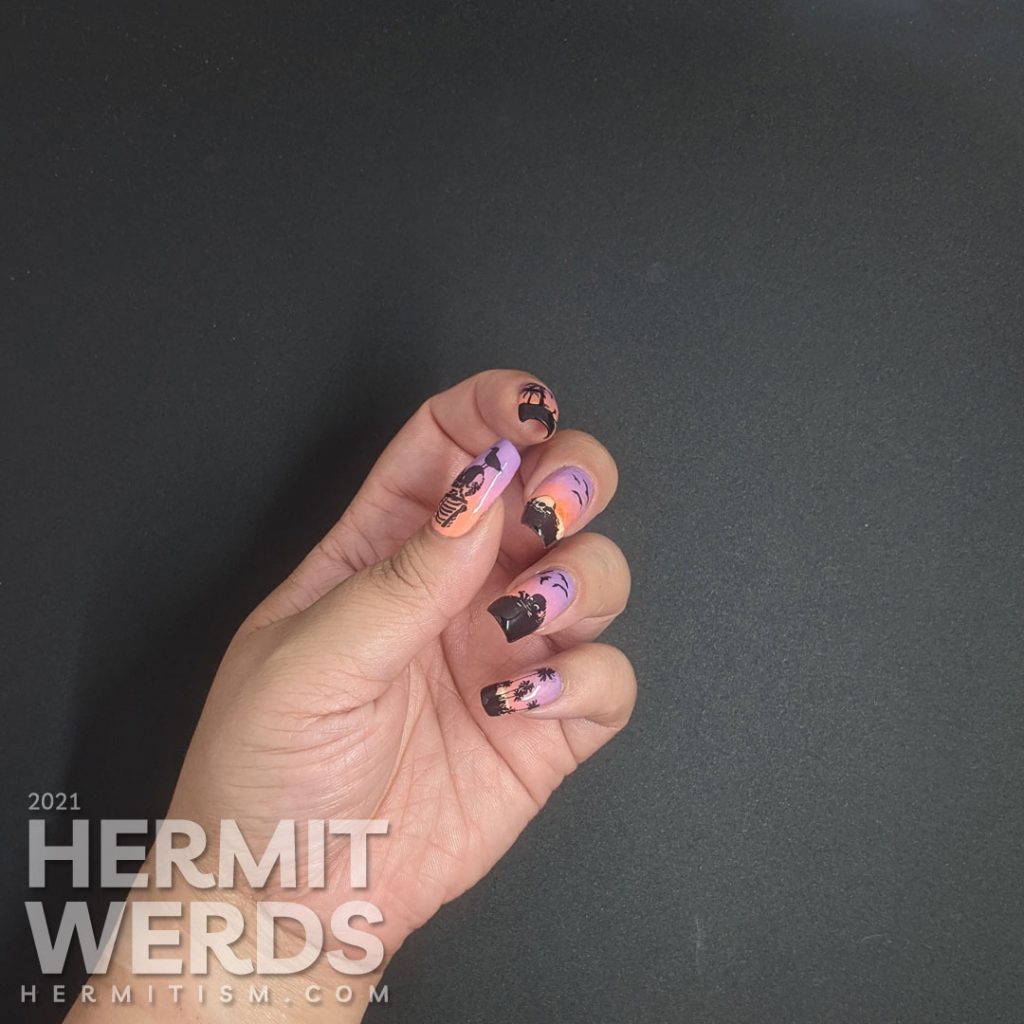 Until next time, friends!