Well, I thought I'd be posting this tomorrow, but I was rather slow to get my photos taken. Nevertheless, It's still MerMay and I was determined to fit in at least one last mermaid mani. And what could be cuter than a few bunnies that are mermaids: bunnymaids!
I've also been on the hunt for a dark(er) grey stamping polish so I bought Maniology's "Storm Cloud". It worked well, but is it the darkest grey I can get before it might as well be black? Probably not. The search continues.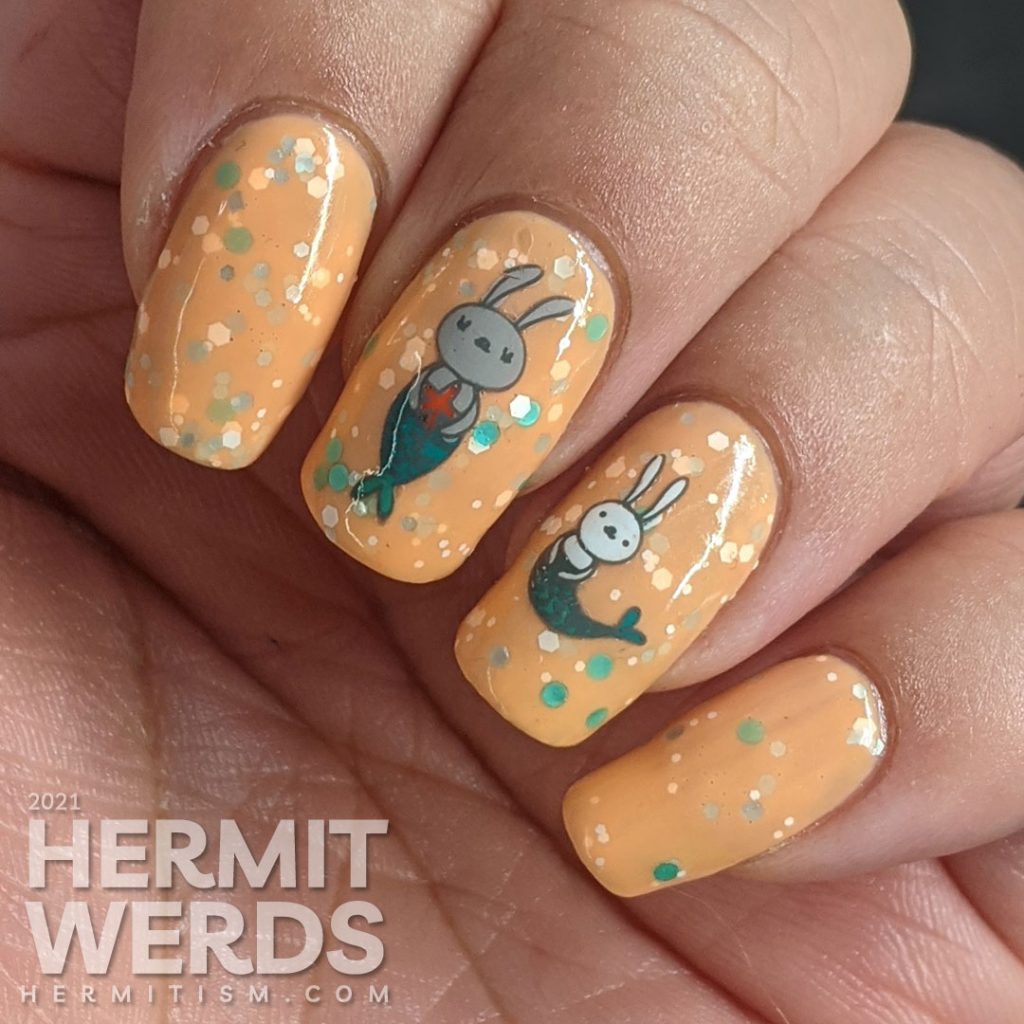 And since one of the bunnymaids was holding a starfish, I decided to lean into it on my thumb with "Starfish Wishes".
Nail art products used
Base Polish:

Familiar Polish's "Ostara"

Stamping Polish:

Maniology's "Storm Cloud"

Advanced Stamping Polishes:

Bonita's "Shark Bait"; frankensteined "grey french tip"; KADS' "06 Grey"" and 28 Lake Blue"; and Revlon's Parfumerie "Orange Blossom"

Stamping Plates:

Mr Fox "LB014" (bunny mermaids) and UberChic "Mermaid Life" (starfish and "Starfish Wishes")
Still chipping away at my Familar Polish purchases. Only 3 left! I'm rather enjoying teals lately so I was happy to buy this bright peach crelly that also had some teal glitters in the mix. They made an easy excuse to add some teal to my mermaid nail art and the whole thing felt very complete. I think my undie polish that's a kind of light tan tinted the finish a teeny tiny bit. I may try it without next time and just deal with the visible nail line.
According to Delia, she was inspired by "Ostara is the Celtic goddess of Spring and is celebrated on the spring equinox. Eostre or Ostara eventually became the Christian Easter, because the Christians just loved to steal all pagan holidays! She is represented by by a hare, which is why bunnies are symbolic of Easter." I feel that makes the choice of bunny mermaids to be extra appropriate because of this. 😂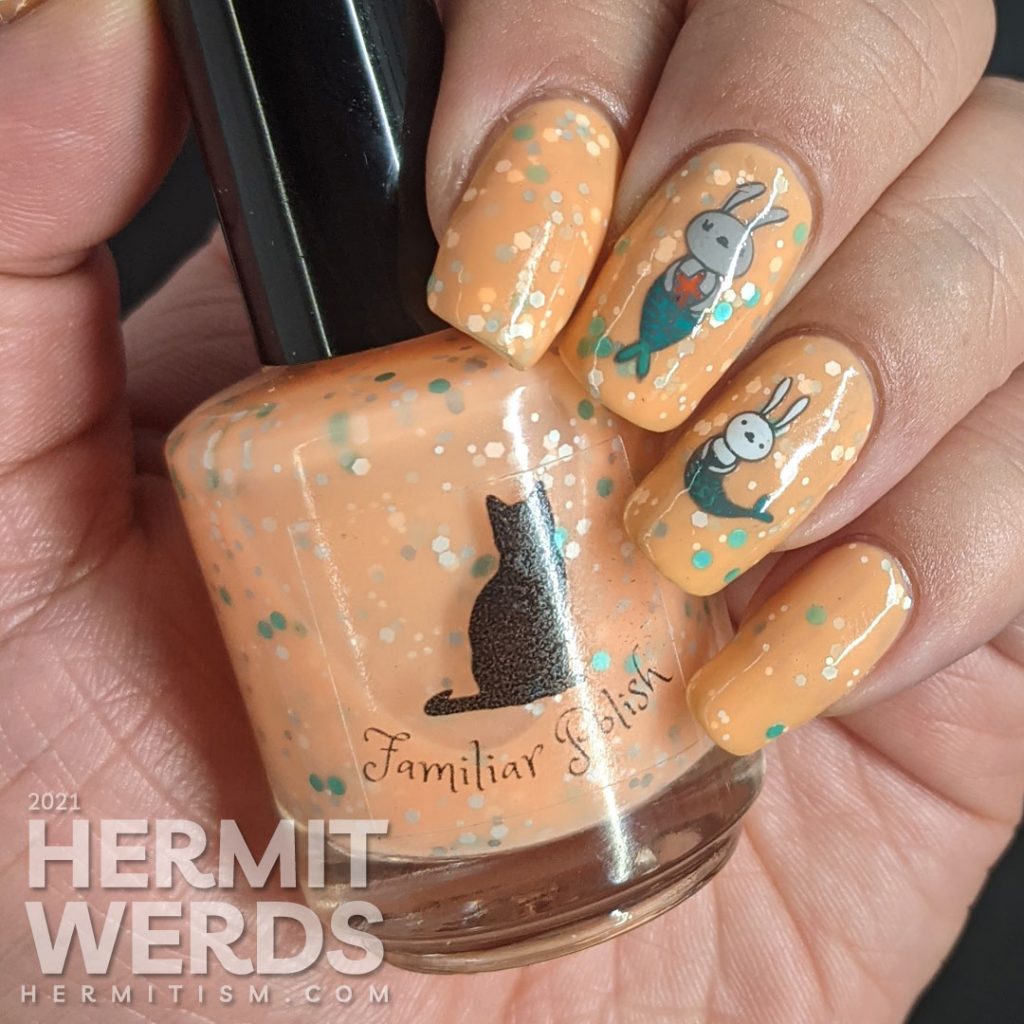 Until next time, friends! 🙋‍♀️