For my last sweet-related design in March, I decided to go even more geometric than I did with the donuts. Since the prompt was for cotton candy and I already had the BP-A08 stamping plate out, I looked to it for some inspiration. It had some dots that faded out in a nice circle shape that looked like it could be the cotton candy. So I took that and the narrower triangle stacks to make some abstract cotton candies.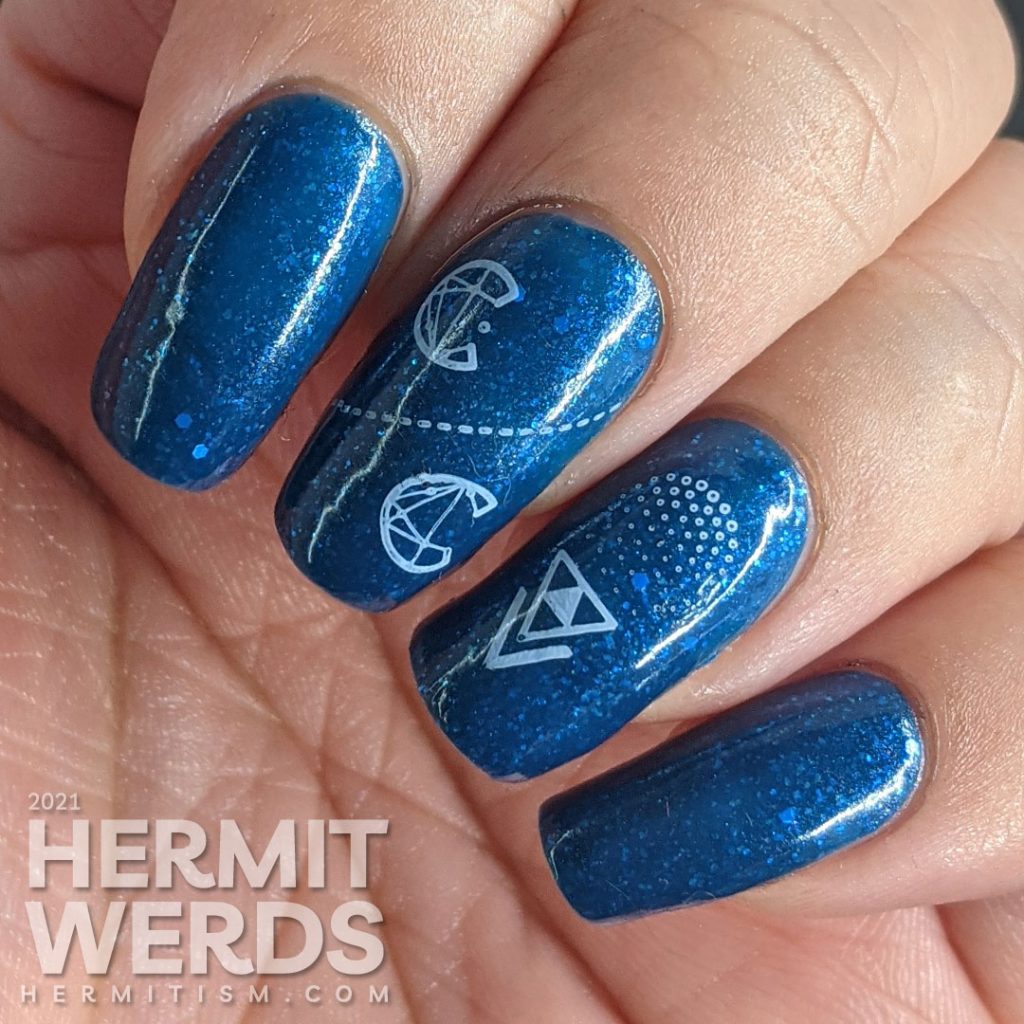 Nail art products used
Base Polish:

Painted Phalanges' "I Am a Little Stitious"

Stamping Polish:

KADS' "03 Light Blue"

Stamping Plates:

Born Pretty "BP-A08" (cotton candy) and "BP-L065" (dashed line) + Nicole Diary "Typography ND-001" ('C')
There really isn't much more to say about this one. I did add two 'C's to stand for "cotton candy" since it all was so abstract and they could be seen as ice cream instead. In retrospect, I should have used arrow shapes instead of the narrow triangles. Oh, well.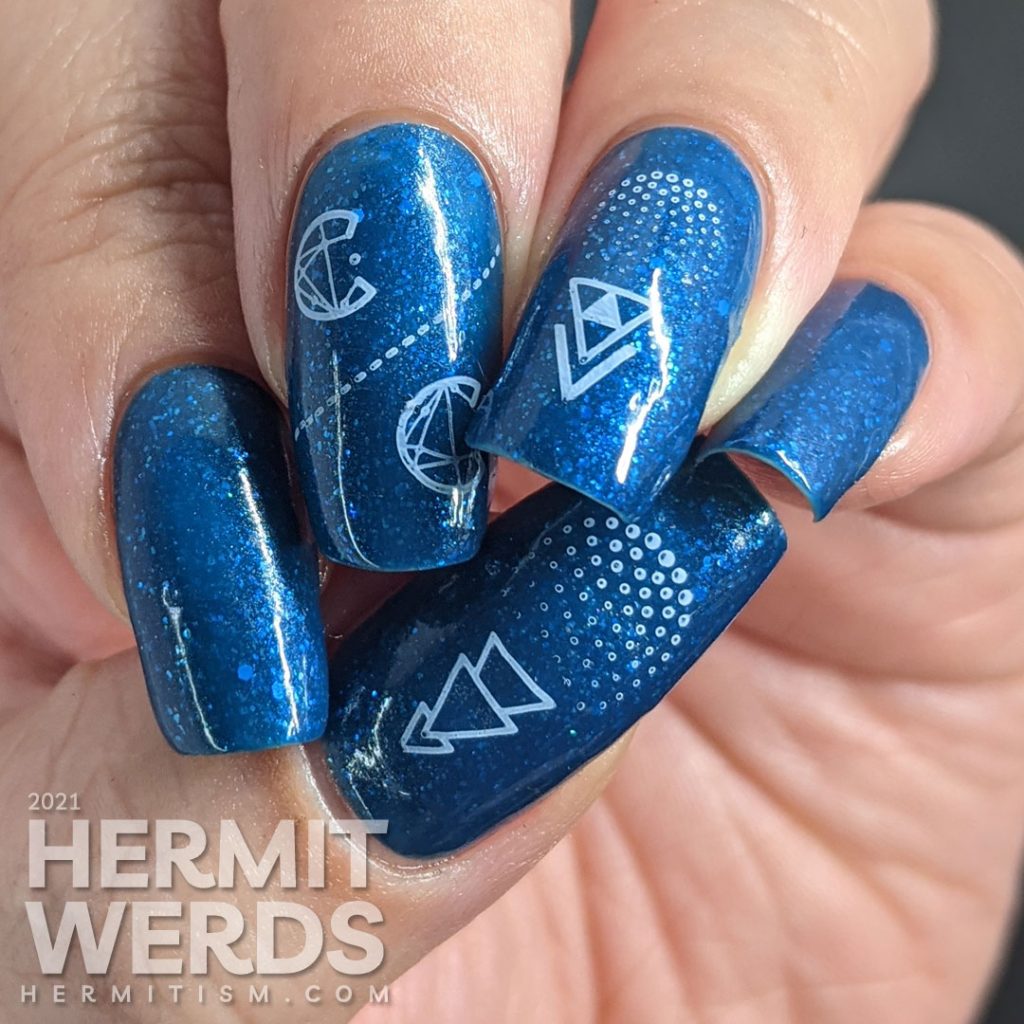 Since this was all very basic, I decided to experiment a little with the Night Owl Lacquer's "Moon Glow" which is a UV top coat. I was curious to see if it could make a darker polish glow at all and, well, take a look for yourself. It's clearly more important to get an even coat of it on the nail, but it certainly glows!
As I don't have a UV light on at all times, this top coat has limited usefulness for me. But toy acquired nonetheless. 😁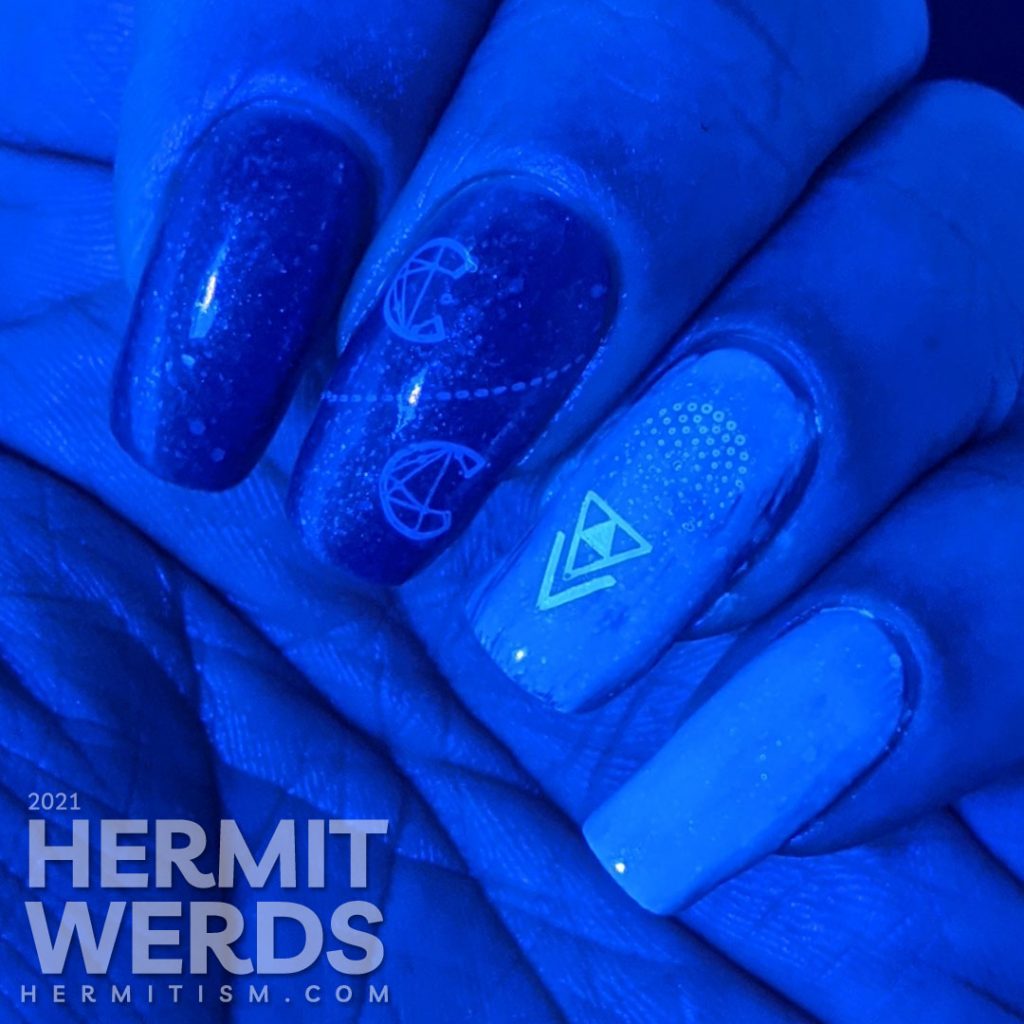 The smaller dots clearly do not translate well from farther away, but the triangles still stand out.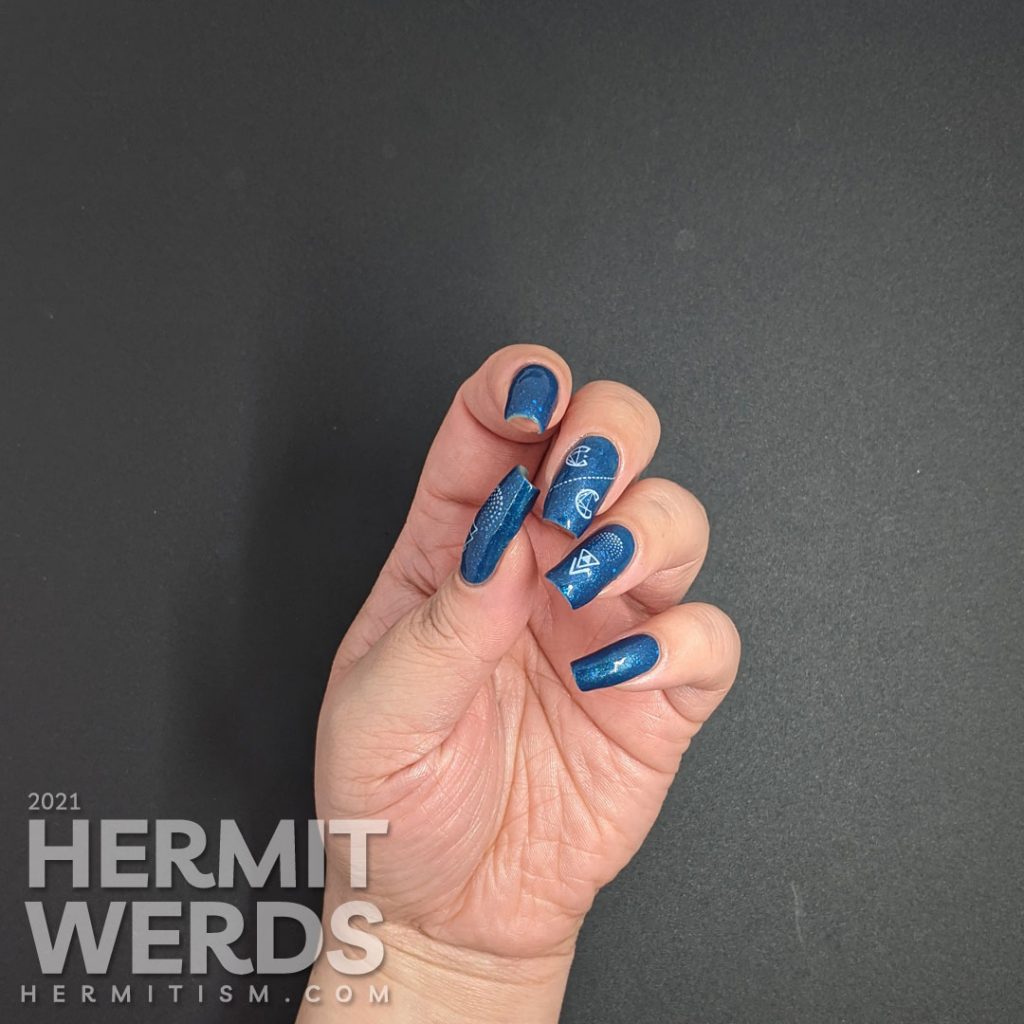 That's all I have for today, friends. Until next time! 🙋‍♀️