It's time for more #26GreatNailArtIdeas and the prompt is Black and Neon. When neon prompts come up, I plan to use at least a few of my Sinful Colors' collection. Partially it's because I don't have much else, but I also just like them. They are the first collection of polish where I bought all the colors (in 2015). I know that they aren't considered to be true neons by many nail artists, but I mixed them with ORLY's "Have Courage" which definitely is a true neon so I think it all worked quite well even if there are brighter manis out there. And I still had my trusty white base on so the colors came out as bright as possible.
I wanted to do a kind of fluid art smoosh marble. I dotted the colors on my clear stamper, moved them around fluid art style, and then dabbed down on my silicone mat. This gave me two decals at once so I only had to do this twice. Yes, I was going to be lazy about this. The second time I had to add more color onto the stamper and swirl it around because smooshing had made the polish too thin.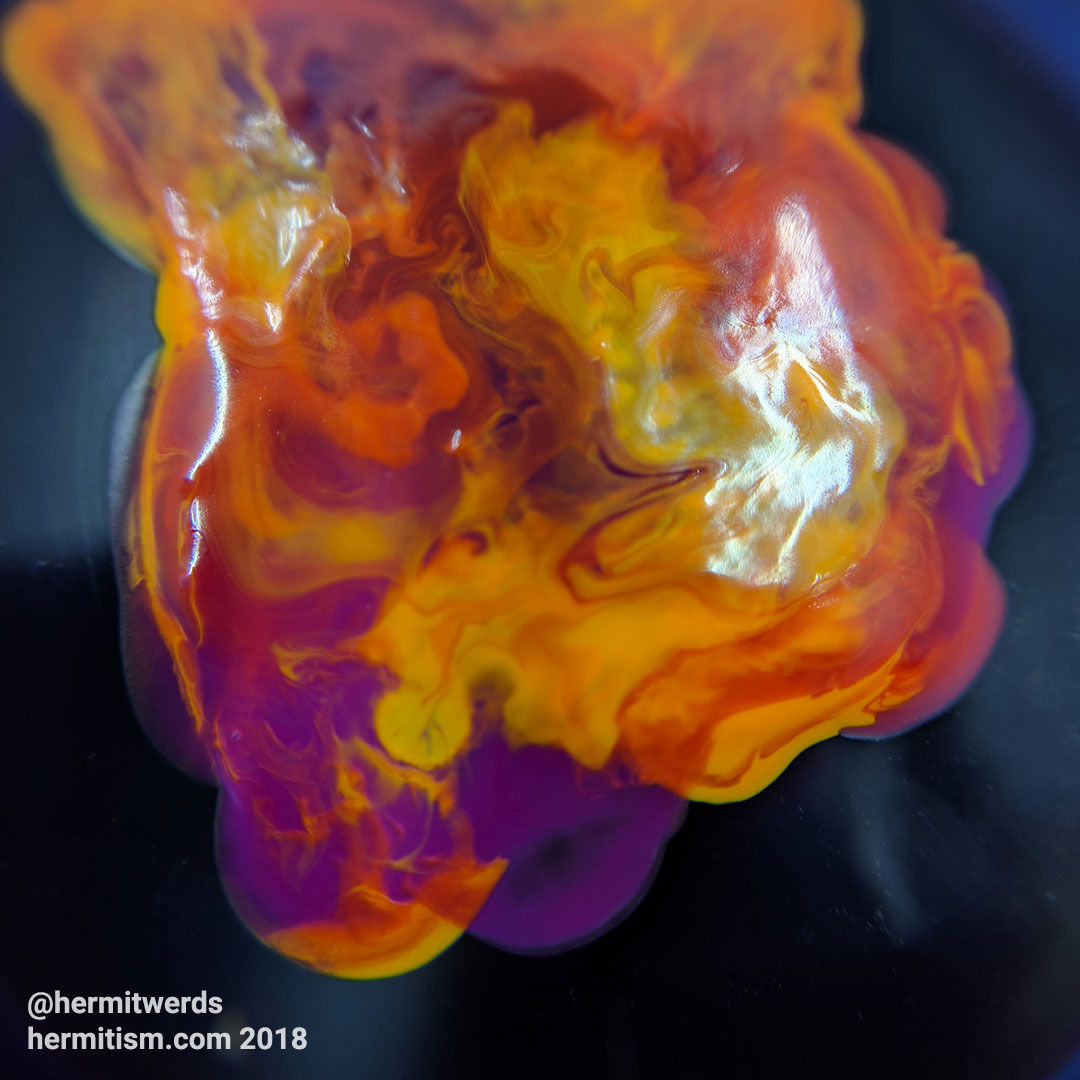 Once the decals were dry, I applied them to my nails. Then I painted the borders on with acrylic paint. This is a bad idea if you want your nails to last. In fact, the paint was already starting to wear off as I was taking photos. But I was so, so tired of having the white gel on my nails that this mani was coming off the minute pictures were done no matter how pretty it was. Once the borders were painted, I added my leaf decal with a few leaves filled in with jelly polish. Then I felt annoyed at myself because I should have done this before I painted the borders and went back and painted the border on that nail again. But done is done. Decal backgrounds feel wonderfully efficient given the results.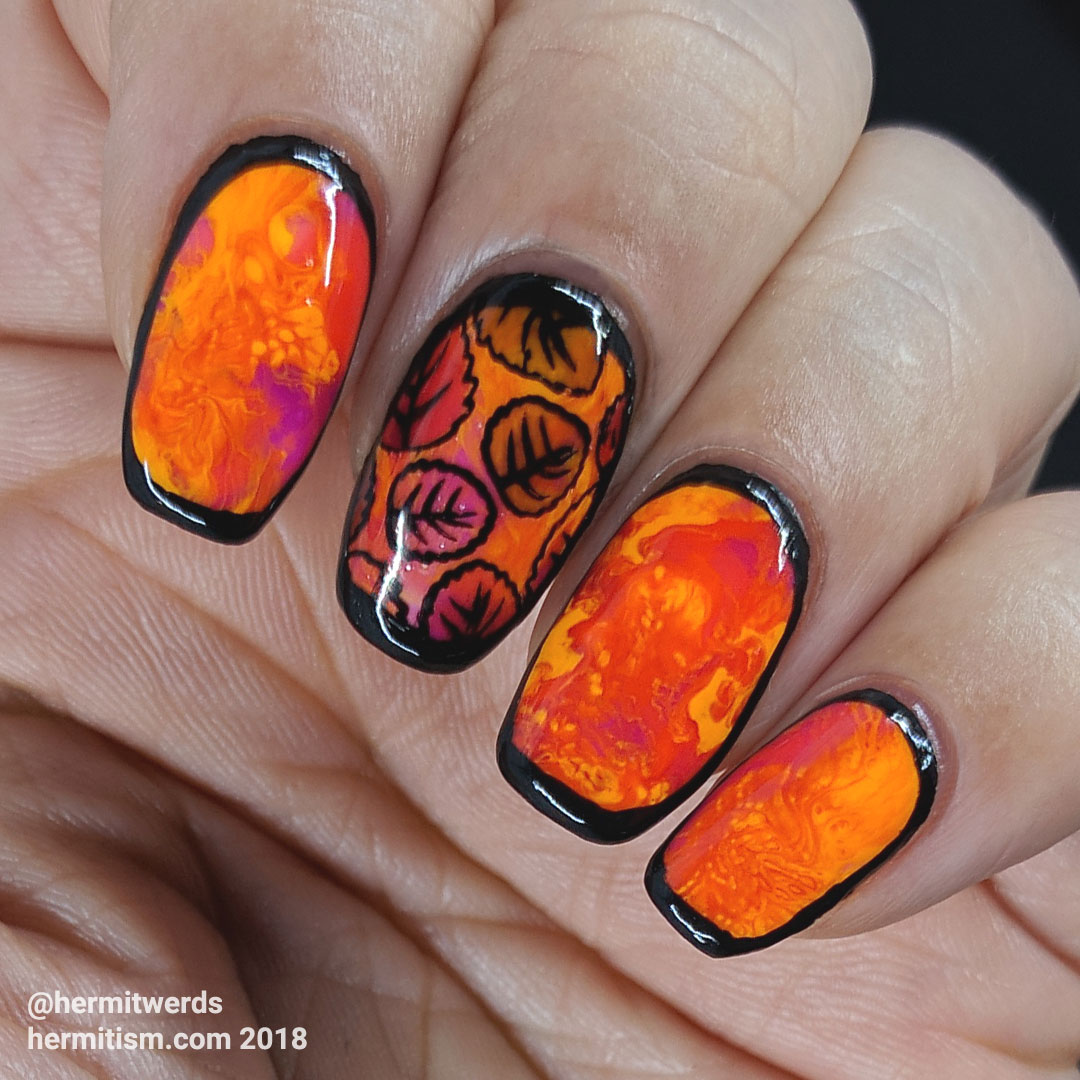 I always love the outlines around nails look but then I end up having to paint mine thickly because the c-curve of my nail causes them to disappear when viewed straight on. The thick outlines look less sophisticated. Well, we all have to live with the nail shapes we have. I'm just glad my nails are strong enough that it's not a total battle to have longer nails. Behold the outlines revealed by a side view!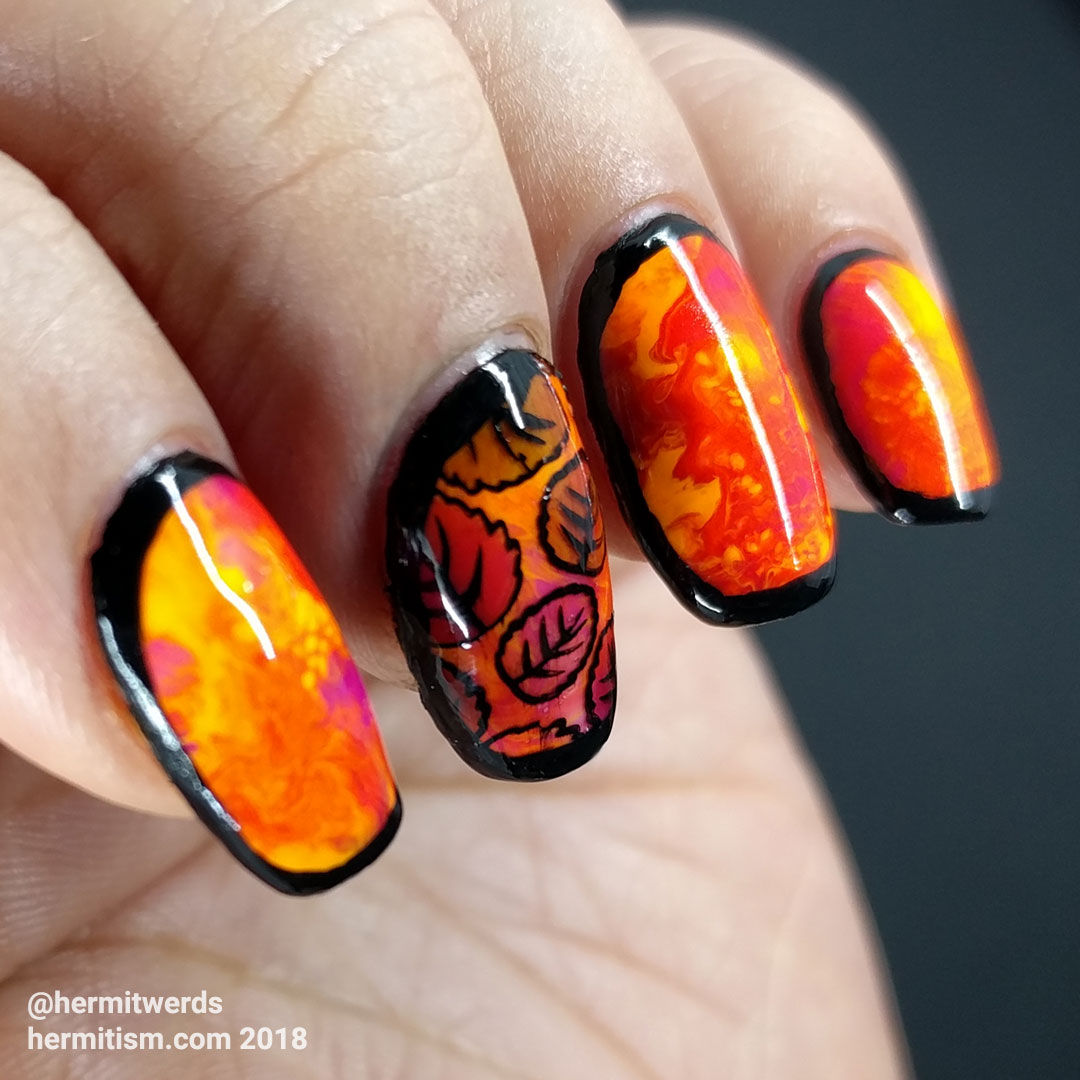 Move Completed
You may have noticed that I moved the blog to the root of this domain. It's been something I've meant to do for quite a while and I decided it was time to stop dragging my heels. Despite two backup systems and pre-testing using them, the images failed to load correctly and I have spent the past week restoring them on over 250 blog posts. I'm just glad I stored the originals in an organized manner. /sigh I'm also going to be rolling out other improvements on the blog like the new design for post header images, image banners on top and more interlinking between posts. And I need to find some sort of system to ensure I know when a comment has been auto-approved so it doesn't sit there unanswered for too long. It really upsets me when that happens. Finally, I'm going to try and promote the blog more. I haven't even asked google to crawl the site before! And I still would like to try my hand at making videos at some point. Now that this goal has been met, perhaps that will be next 🙂
inLinkz
Well, that's enough talk for today. Here is the group inLinkz for Black and Neon. I'm excited to see all the eye-seering designs. 😉