Today's look features snowmen on a yellow thermal background. So while I normally would have thought about adding banks of snow for them to exist in, I decided to just lean into the whole yellow thing with the post title. As happy as these snowmen look in their dubiously yellow world, I am going to double down on warning you to not eat yellow snow (unless it was white before you added your flavoring to it).
Nail art products used
Base Polishes:

The Don Deeva's "Banana Milk" and "Cardi B"

Stamping Polish:

UberChic's "Pure Black"

Advanced Stamping Polishes:

Maniology's "Blue Glue" + "Food Fight"; Pretty Serious' "Cutie Patootie"; and Sinful Colors' "Feel the Vibe" + "Snow Me White"

Stamping Plates:

"SPH-015" (snowmen, juggling snowman, vacation snowman)
Items in italics are debuting on the blog for the first time.
Before we go any further, I wanted to point out that Don Deeva's "Cardi B" polish is a colorless to yellow thermal polish. It's sheer though so I added a nail line blurring polish called "Banana Milk" which is why it's tinted yellow in all my photos. I might paint a quick sample with a milky white background and if so I'll post it around here… Anyway, it's such a lovely polish. I mentally struggled for a while on how I was going to use it because I was worried all the black glitter would get in the way of stamping, but I clearly just should have gone for it. In fact, the yellow glitter in it almost looks like falling snow so now I wish I'd cobbled together a snowman holding an umbrella to protect from it. 😱
As for the polish's namesake…I like Cardi B. I don't follow everything she says or creates, but I've seen her call out things that needed calling out. Like a recent-ish Tik Tok where she was talking about the price gouging on necessities like groceries and how hard that is when you're poor. Definitely better than writing a whole "Jenny from the Block" song to make yourself relatable (although…strangely enough a lot of her early music seemed to focus on "I'm one of yoooooou". As if she needed that with her dancing and singing). 😂 I also love how fearlessly she continued to feature her body while she was pregnant. Not as a thing to be hidden behind a purse or covered modestly, but just out there and as sexy as always. Right alongside Lizzo, another great example of a human being…
So good. Hope you didn't try to watch that at work. 😉
And we're back to the snowmen. I think they're super cute, although a lot more of the detail was lost in the stamping lines than I expected from the product images.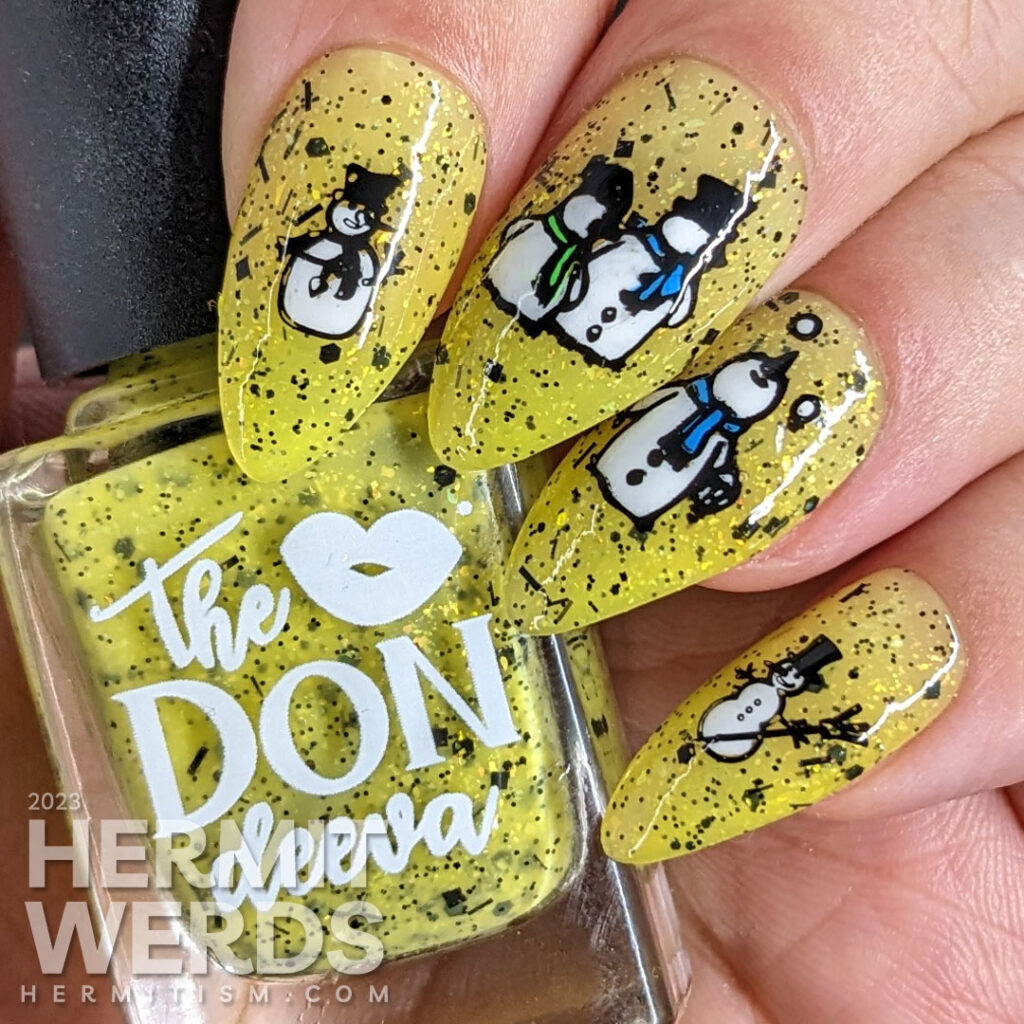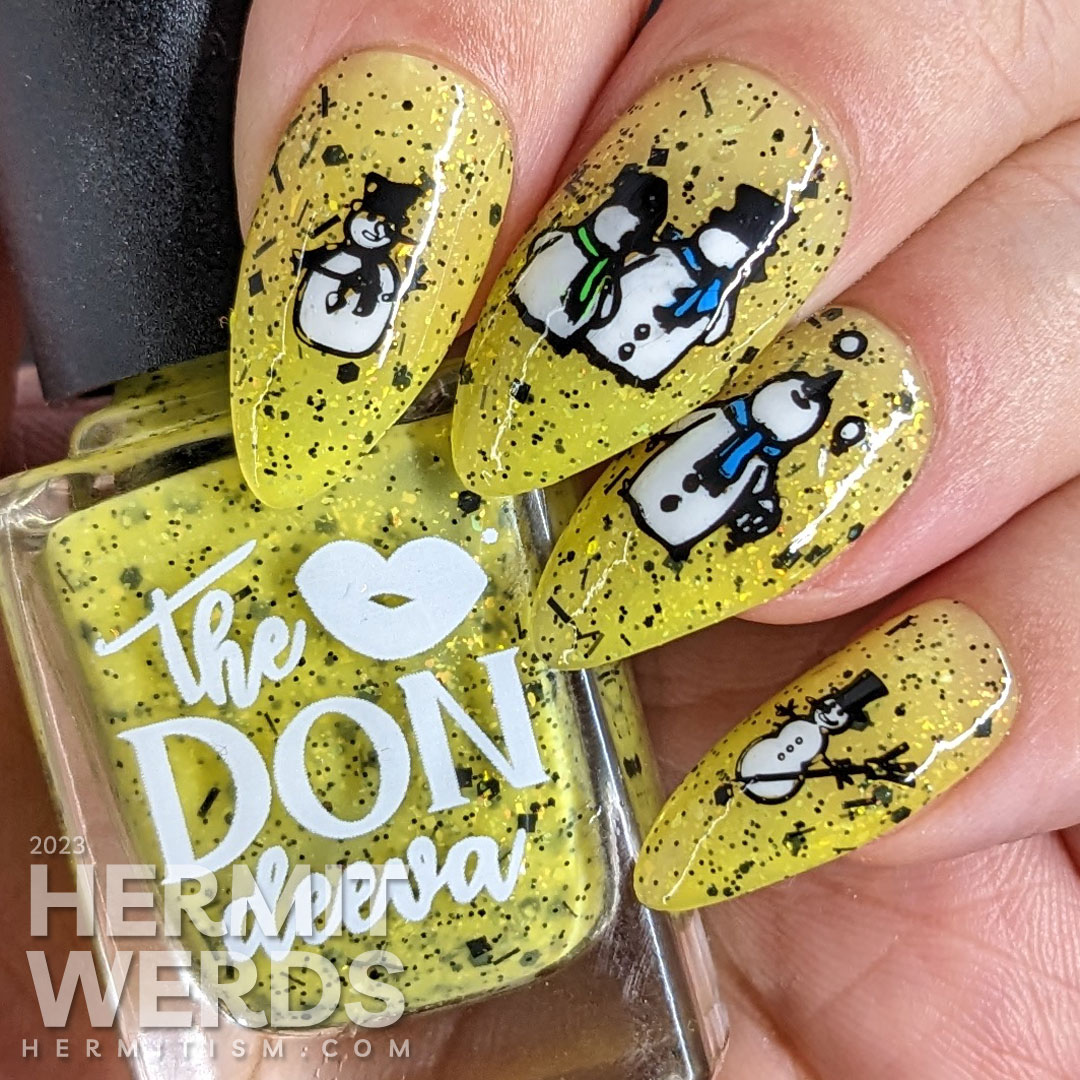 Final snowman nail art photos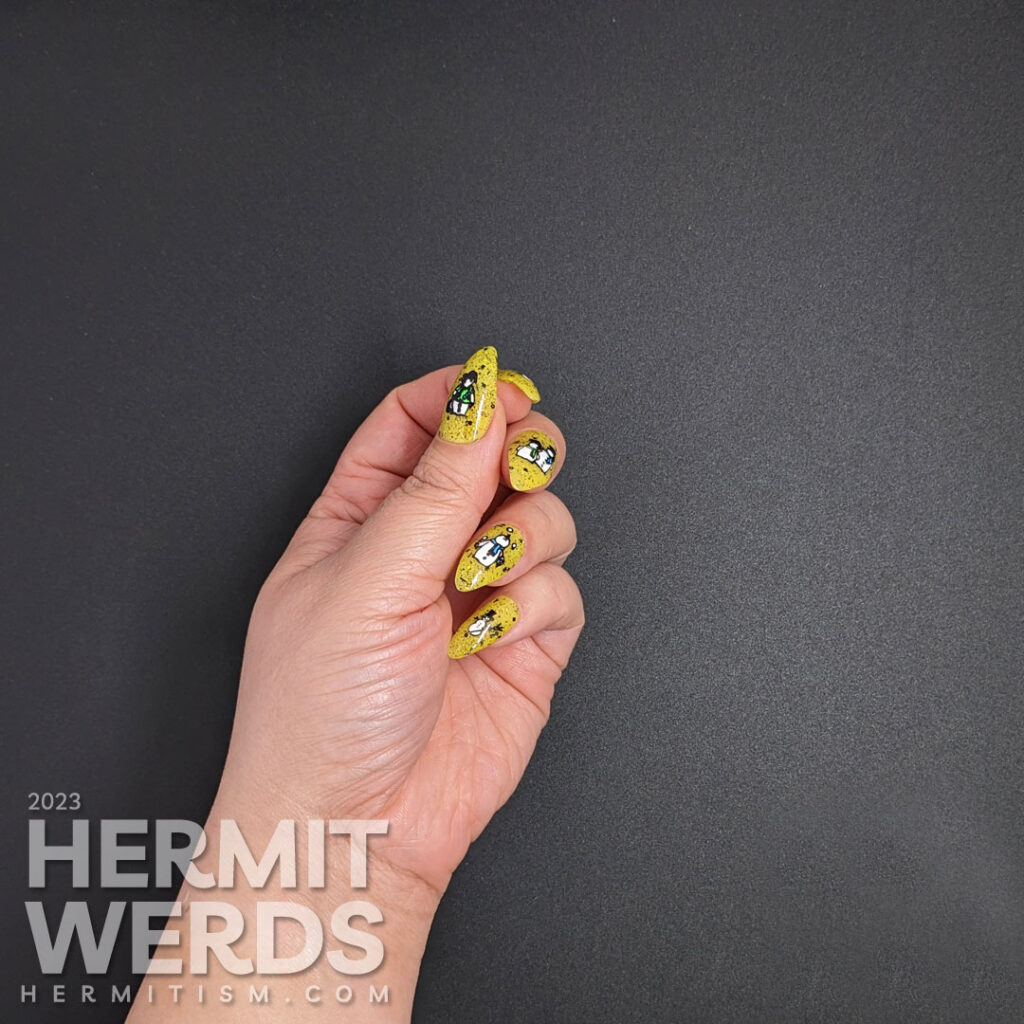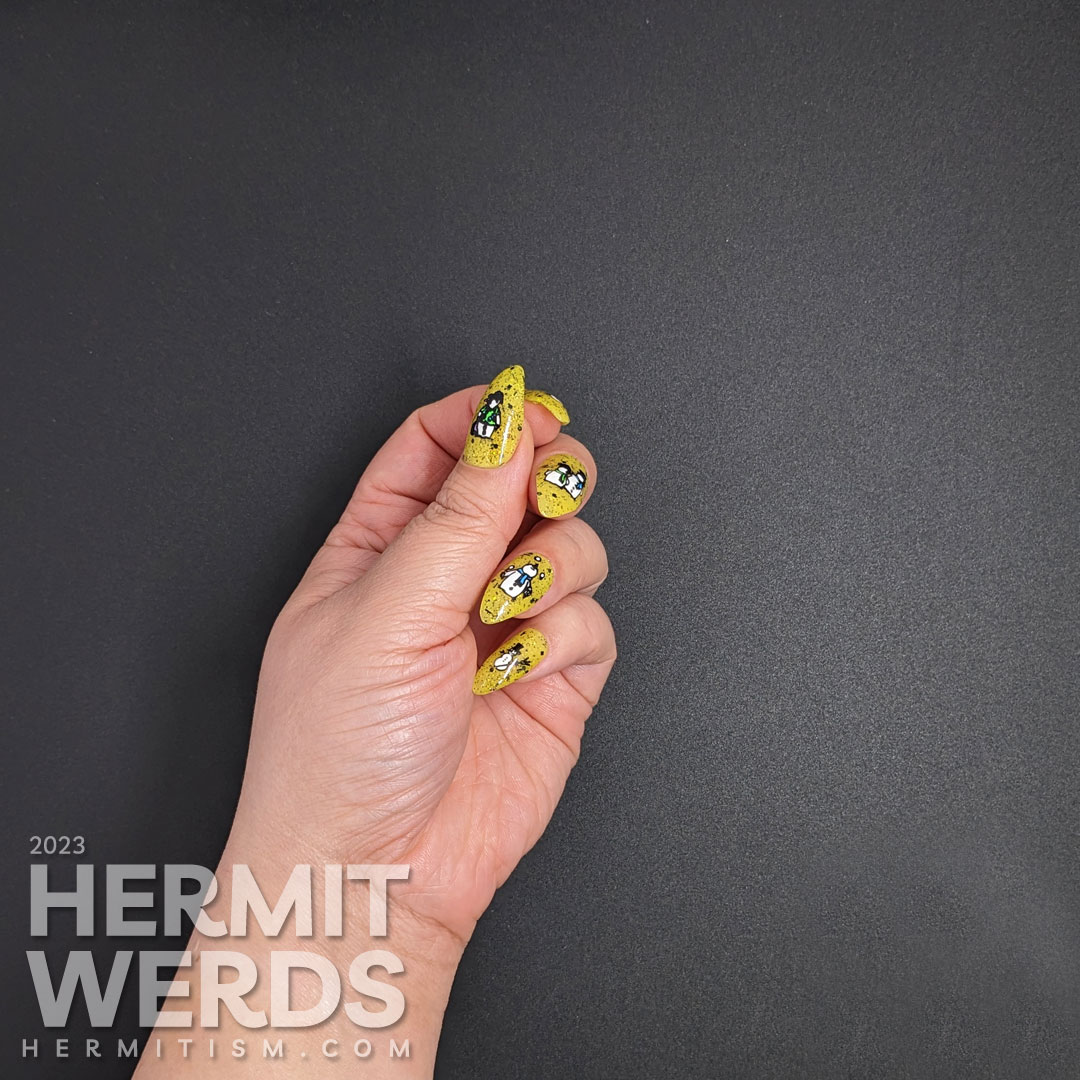 Until next time, friends! 🙋‍♀️