I was all set to paint dinosaur nail art for today's look but I ended up deciding on a simpler subject matter for today. Don't worry, though, dinosaur nails will happen soon. I keep buying stamping plates with them! But somehow today's color–Pantone Sheepskin–felt like more of a tree nail art thing than dinosaur.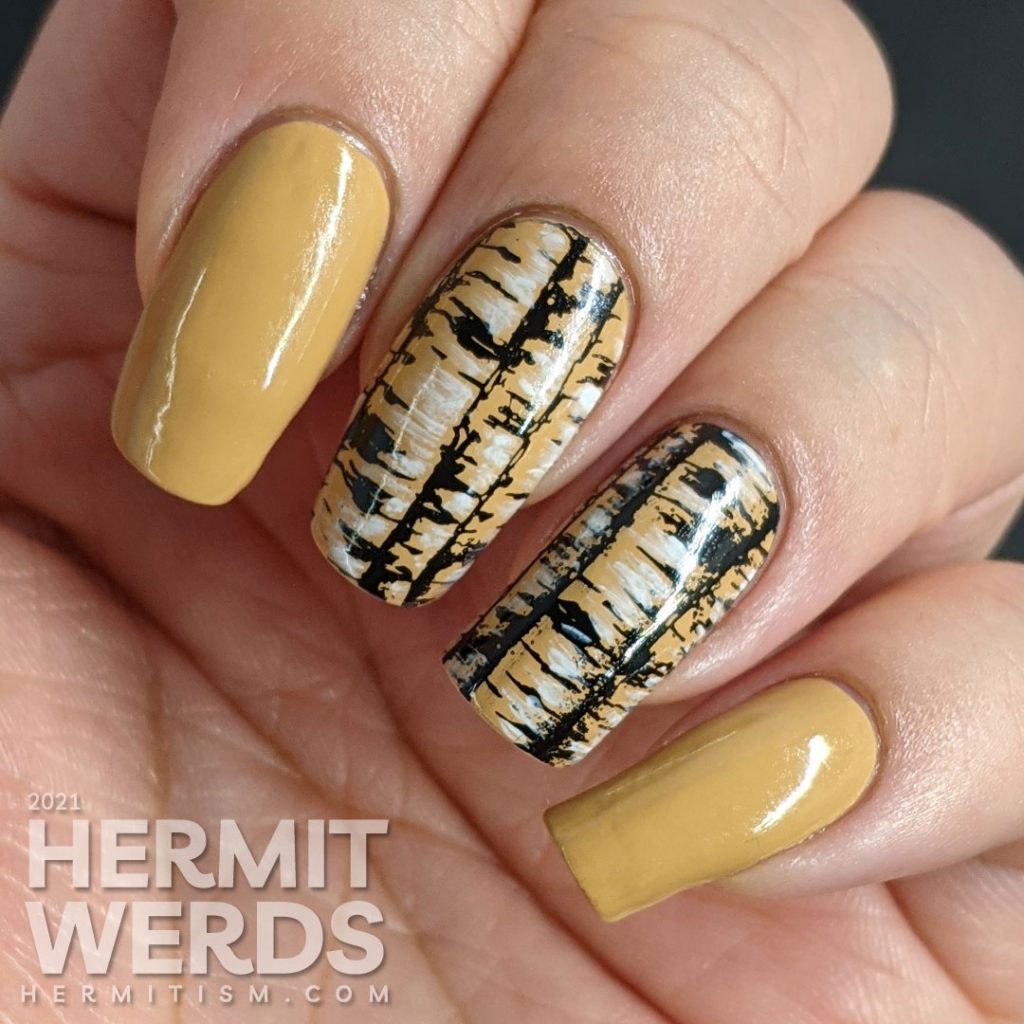 But I did add some birds on my thumbnail. Which probably wasn't the smartest choice because I'm trying to get my cat-tagged nail art to outnumber the birds. 😆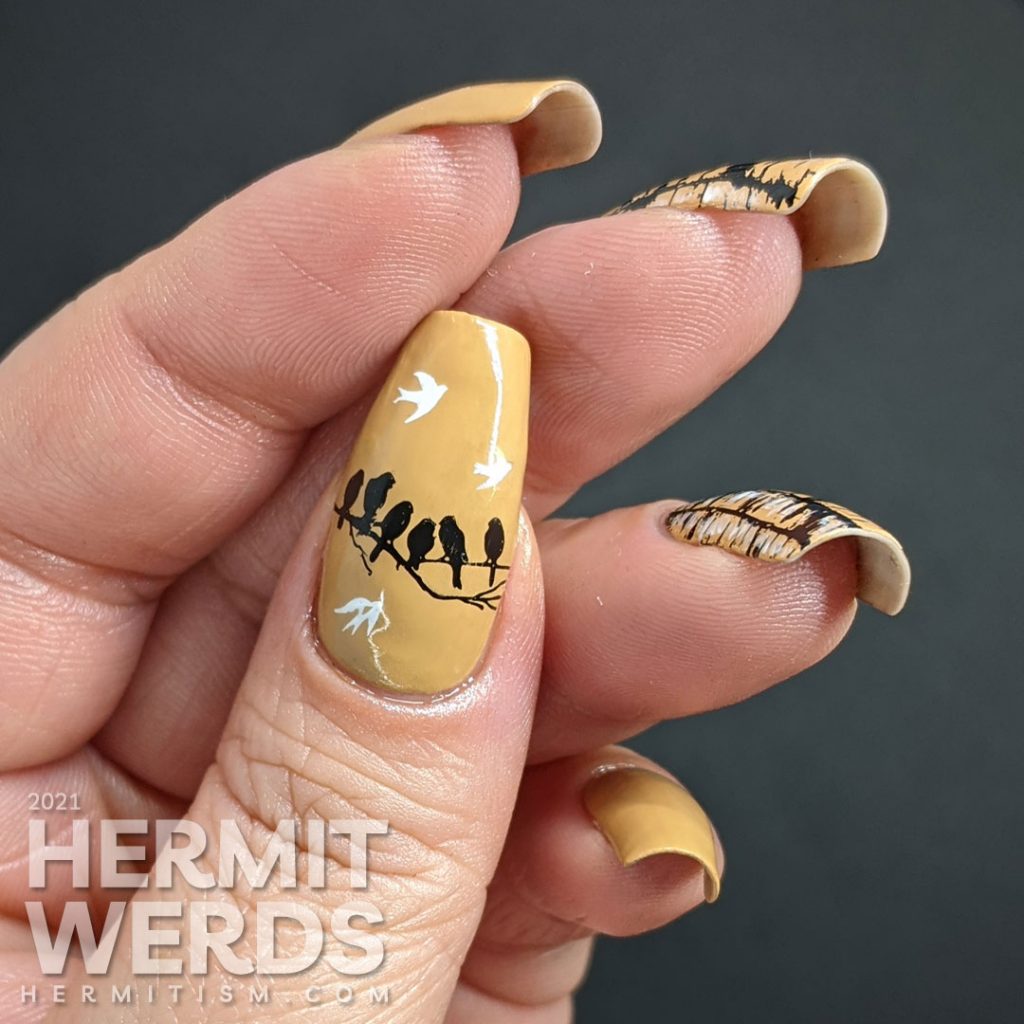 Pantone 2020 Winter Challenge
Ine picked some pretty great colors to accompany Sheepskin, but I didn't really have the shades to match. So I decided instead to just stick to the main color.
The color I used for Pantone's Sheepskin is Maniology's "Latte". It's actually a stamping polish, but it worked really well used as a regular polish, i.e. application was smooth. Sadly, I cannot tell you if it lasts well because I have other nail art to paint so it's already off my nails. 😢
Sheepskin is such a light color that it reminded me of another nail art I painted in 2017 of a mushroom village. I stamped the village in black and used white polish to create highlights. I felt like it was time to revisit that idea.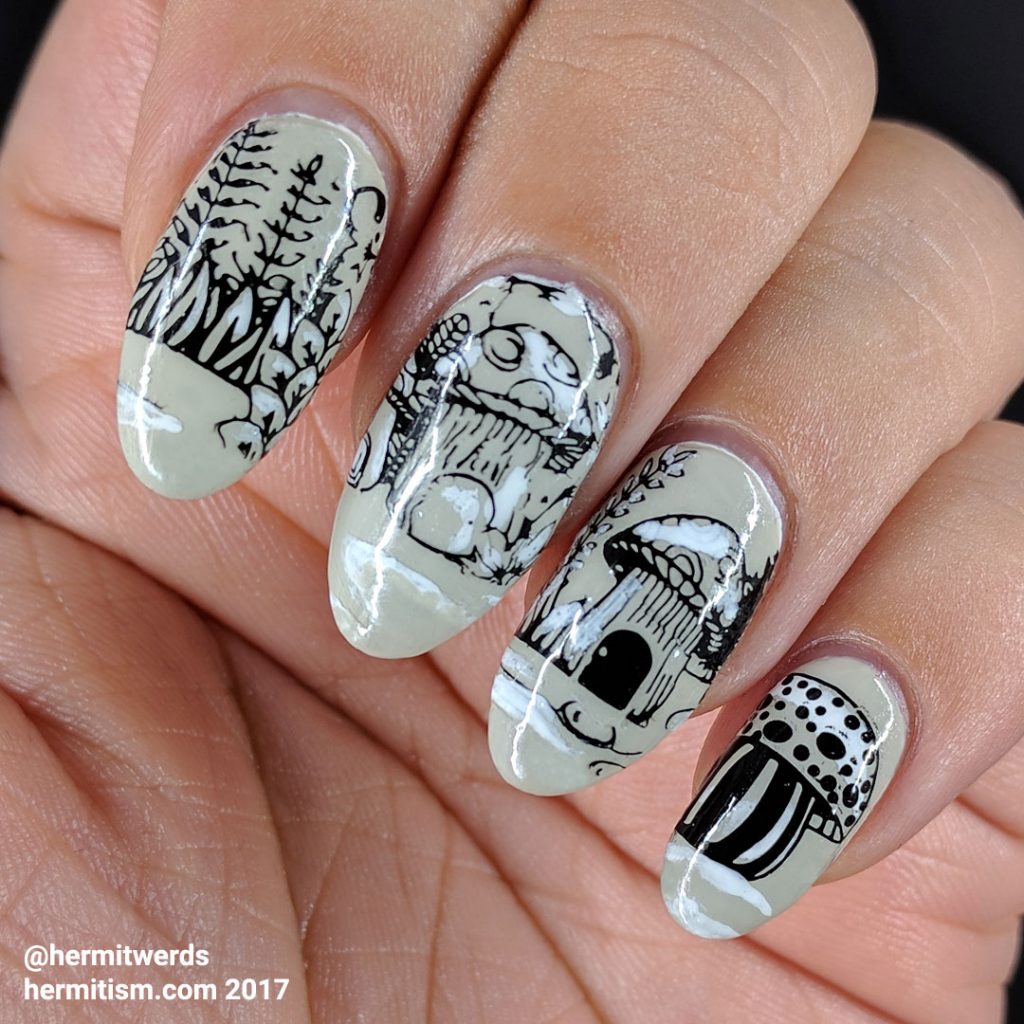 Nail art products used
Base Polish:

Maniology's "Latte"

Stamping Polishes:

UberChic's "Essential White" and "Pure Black"

Freehand Painting:

Added highlights down the trunks with white polish diluted with acetone using a small, cheap brush.

Stamping Plates:
Initially I had all of my finger nails covered in tree stampings, but this was for a color prompt and that covered to much of the original color. So I removed half of my trees and repainted my pinkie and pointer fingers. I actually prefer it this way so that was a win.
Unlike my inspiration nail art, I knew the highlights on the tree trunks could be added in the empty areas of the stamping image. You can see in the mushroom village that the white is behind some of the black lines because I made it an advanced stamping decal with only a few highlights painted in. Obviously today's look went faster, but both ways produce good results.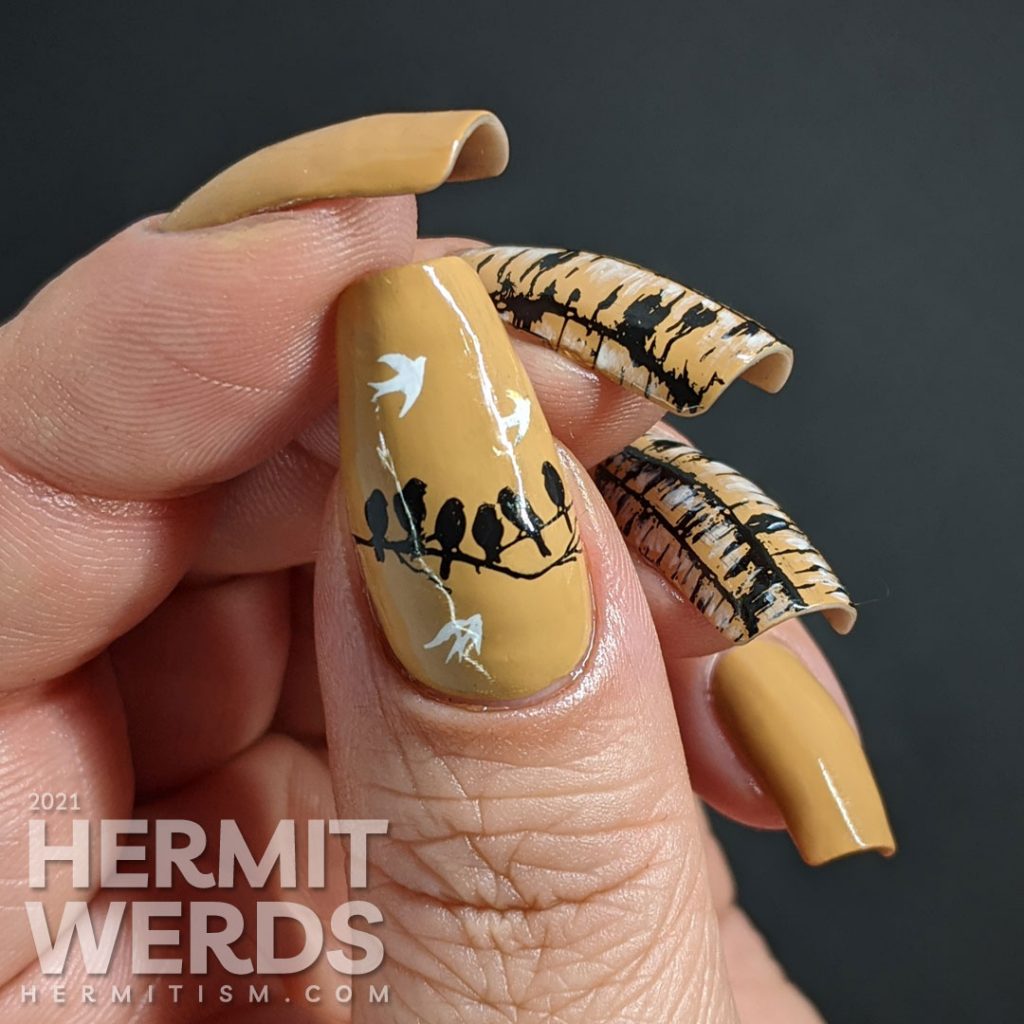 This was a simple nail design so it doesn't feel like it needed many photos to capture it in full. Thus we are already to the far away photo…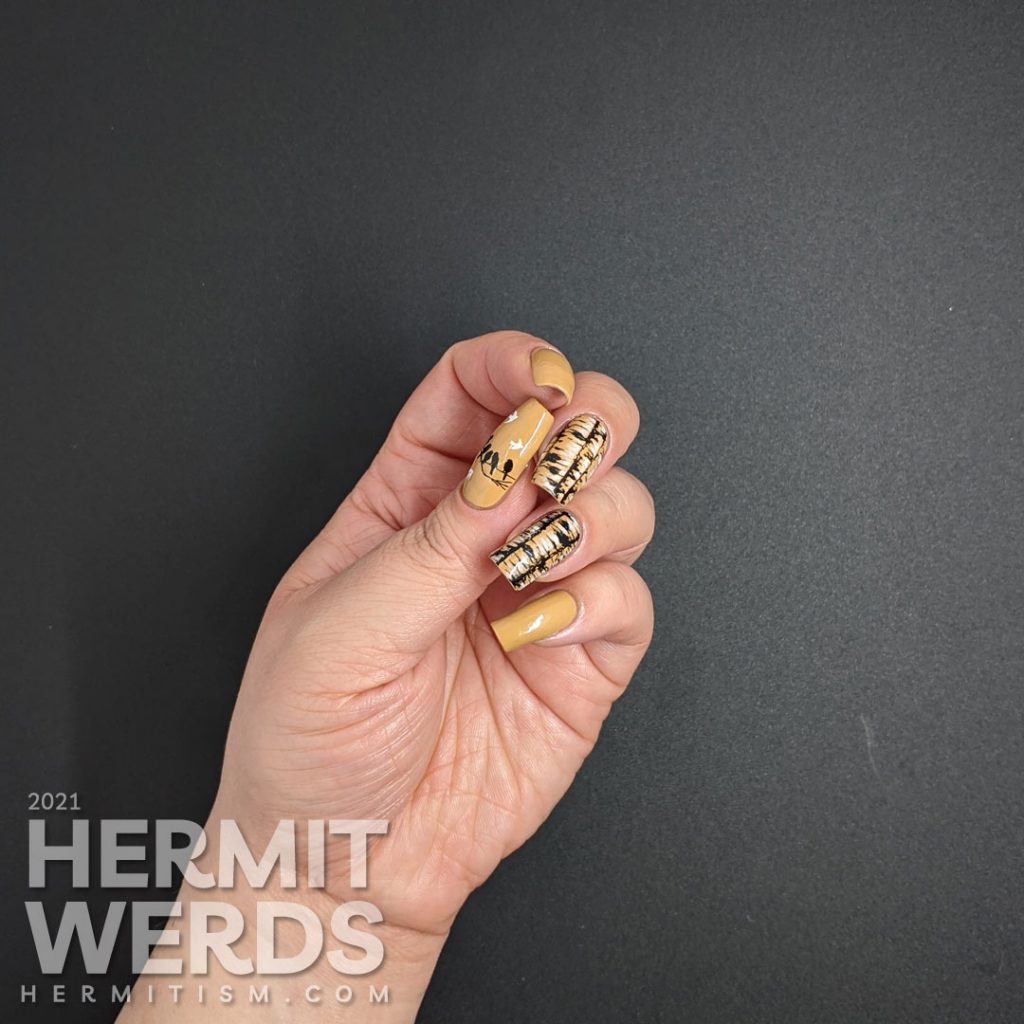 …and it's time to say good-bye. Until next time, friend! 🙋‍♀️