I'd intended to paint more mermaid nail art this weekend, but relaxation got in the way. 🤣 Instead, the first thing I managed to paint this week is sunflowers. I feel like I'm already channeling fall with this sunflower nail art, but the time for sharing it is now. It started with this lovely olive green nail polish filled with little black specks (aka very fine black glitter) by Familiar Polish. Then I happily had some nicely detailed sunflower images from a zjoy stamping plate to complete the look.
I prefer this nail art with a matte top coat, but the glossy version is also quite pretty.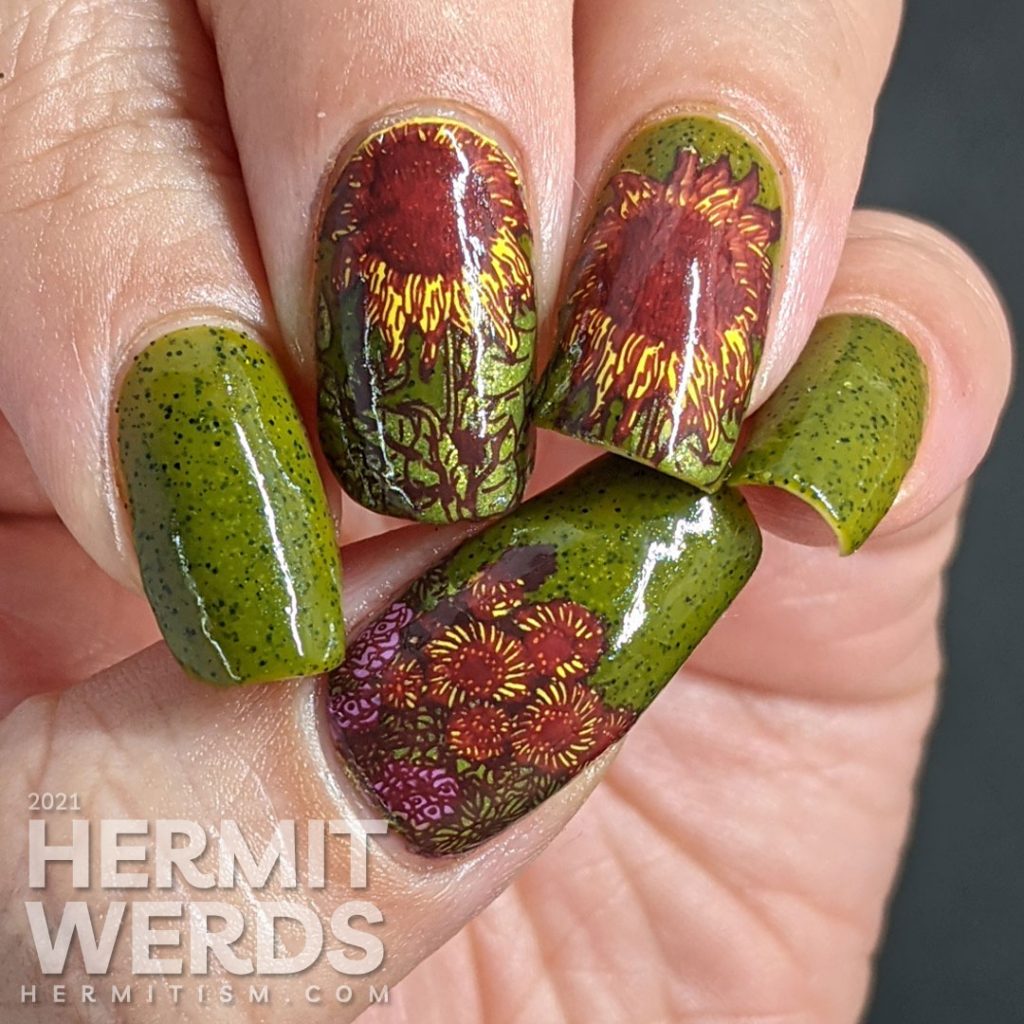 Btw, did you know you can roast a sunflower head while the seed shells are a little soft and apparently it tastes a little like corn but nutty as well? I am beyond intrigued. Now I just need a grill and a yard that gets enough sun so that I can grow sunflowers…
Nail art products used
Base Polish:

Familiar Polish's "The Swamp Years"

Stamping Polish:

KADS' "13 Brown"

Advanced Stamping Polishes:

Apipila's "Galo da Serra", Butter London's "Dosh", Maniology's "Latte", Revlon's Parfumerie "Sunlit Grass", and Zoya's "Perrie"

Stamping Plates:

"Zjoy-024"
It begins! This is the first of the six polishes I bought from Familiar Polish's second release. It's quite pretty, but the temperatures in my room are already headed towards un-ideal so I struggled a tad with the application. The little specks of black lend it an extra bit of sophistication so of course I keep looking at it and thinking I want to paint pickle nail art. 🤣
It also makes me really happy that I bought the speckled topper and can have something a little close to the finish of this polish whenever I want.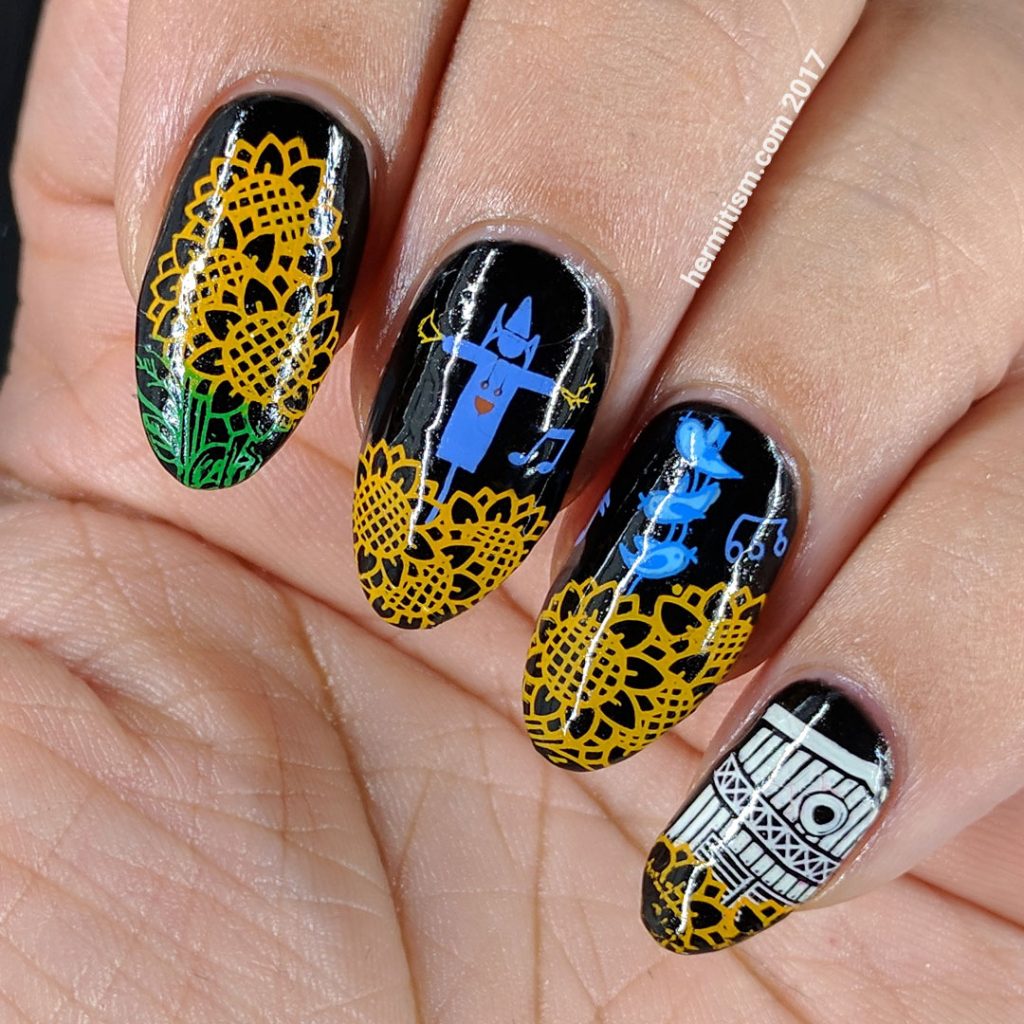 I think I did much better with this one, but that could be because I'm partial to autumn color palettes.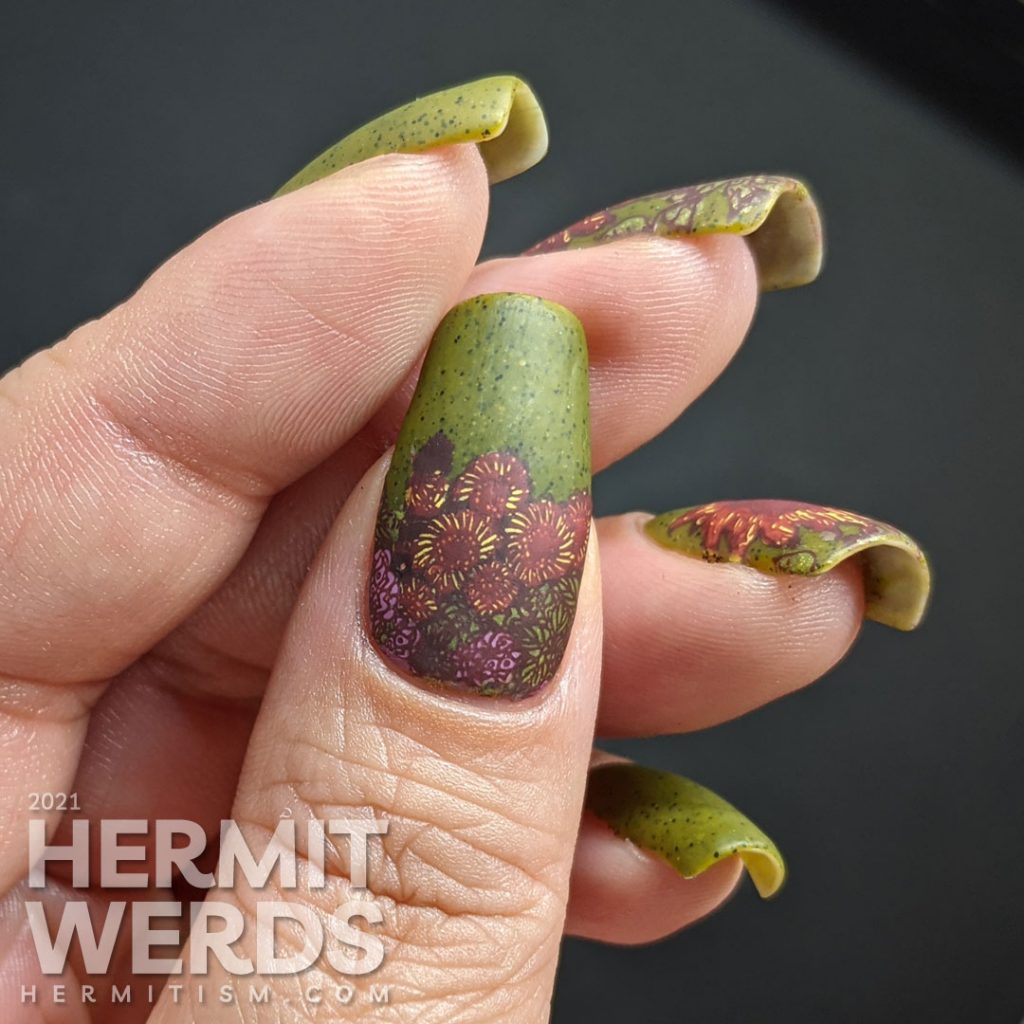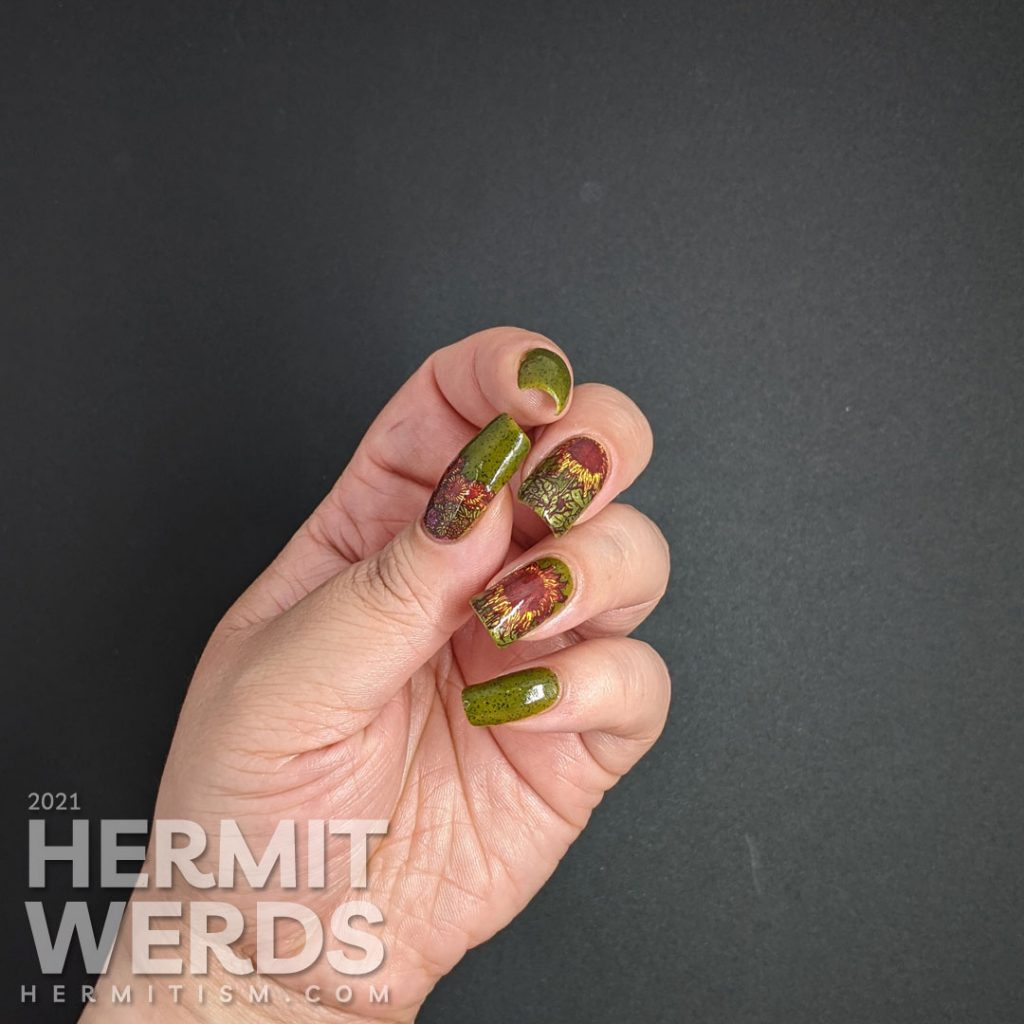 Until next time, friends! And if you roast a sunflower head before me, I hope it's delicious! 🙋‍♀️