There was a time when I was making myself a green smoothie every day and my home was full of the overripe bananas from the store because I could get them cheaper that way. And while bananas were thriftily in all of them, I was making the real deal green smoothies that were more green things than fruit. I think the most unexpected side effect of all that healthiness was that my breath smelled kinda green and fruity. I keep thinking about going back to that, but I don't have a blender anymore and other excuses…
Anyway, I do love bananas and since they are very very available year-round, I consider them to be a winter fruit, which is also @artonfingers' last prompt for January. So it was time to share this banana nail art I painted back when I was trying to claw my way back into being creative–hence why it is very, very simple.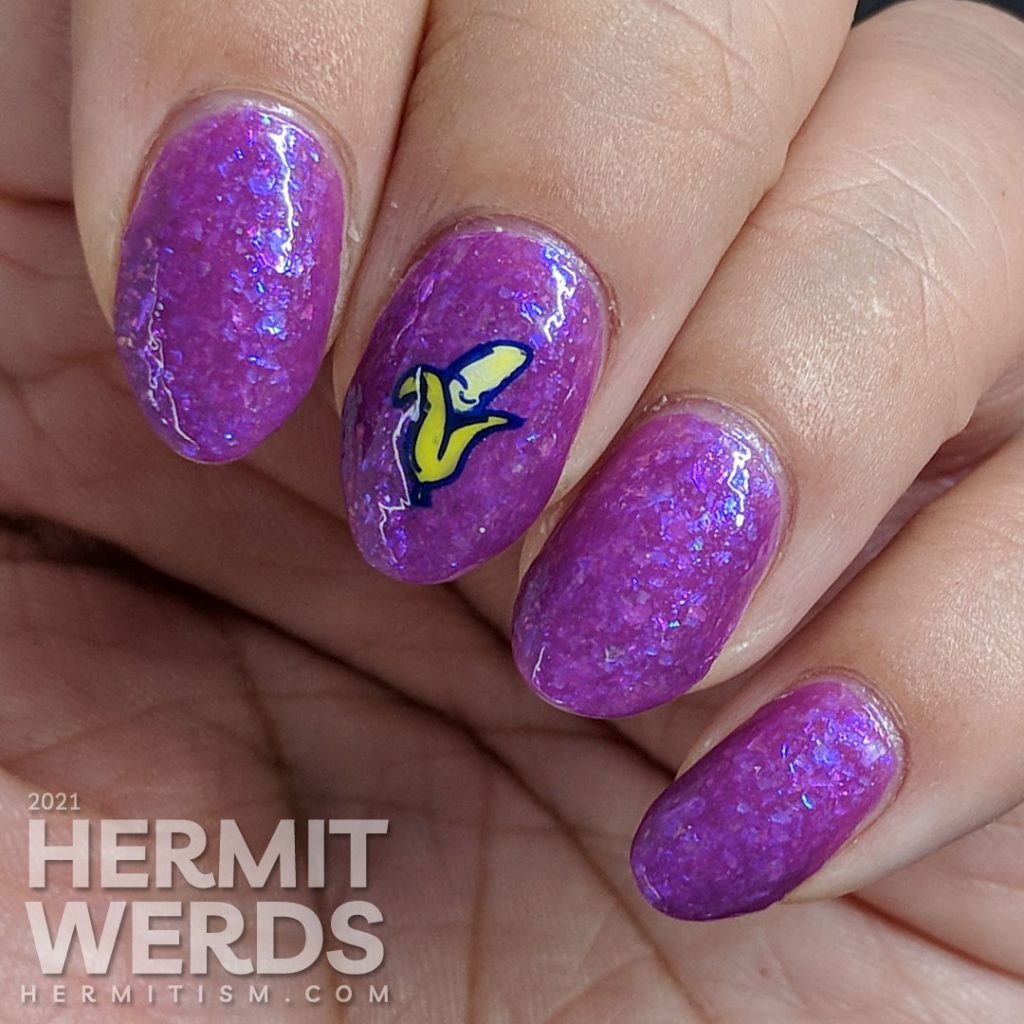 Nail art products used
Base Polish:

Starlight Polish's "Butterfly Lemon Drop Slush"

Stamping Polish:

Born Pretty's "Diana"

Advanced Stamping Polishes:

Piggy Polish's "Banana Besties"

Stamping Plates:

Maniology Kawaii Emoji BM-XL322
At some point I'd like to do something fancier because, oh, Starlight Polish's "Butterfly Lemon Drop Slush" is so freaking gorgeous and shouldn't be used only once ever. There's a reason why I reached for it when I was feeling pretty low. My heart needed this prettiness.
I could have put more bananas on this thumb, but I didn't have the energy then… Still, a great way to show off the magenta beauty of the polish on its own.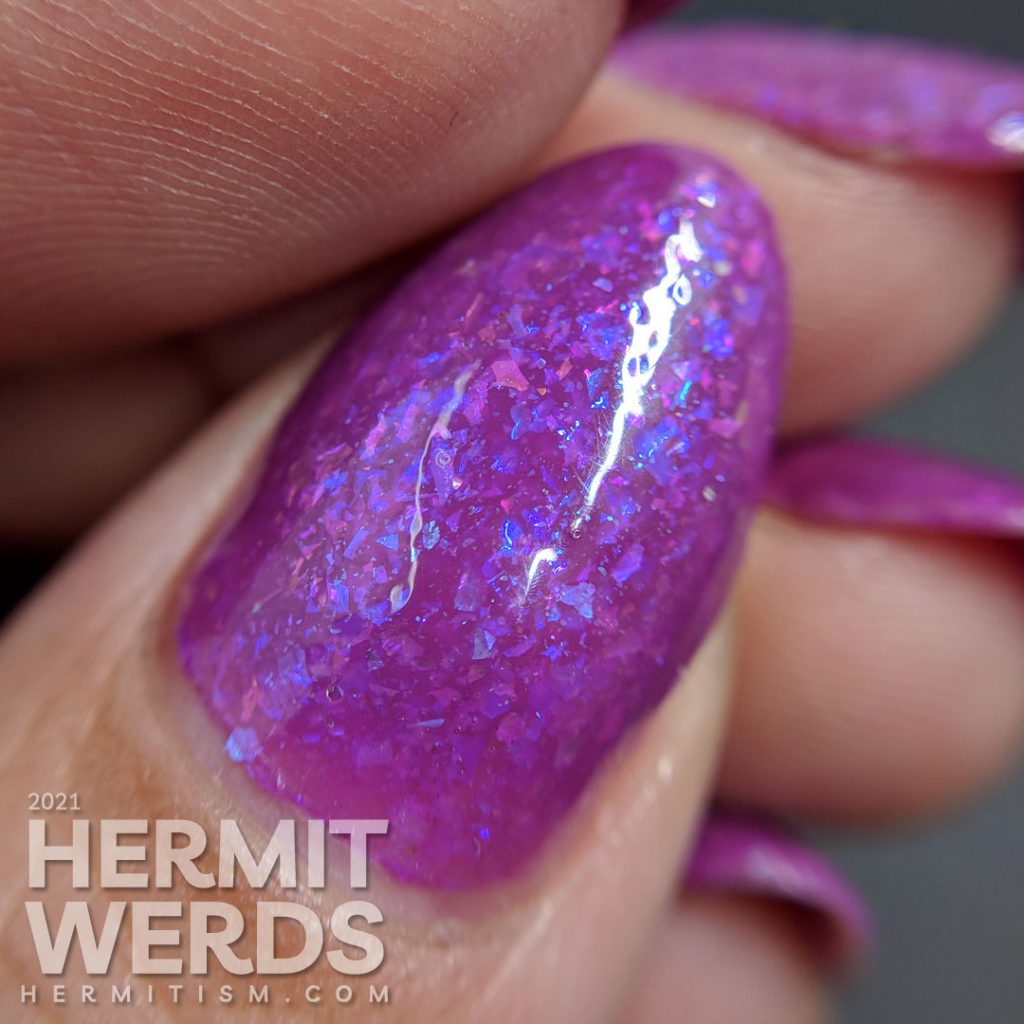 Piggy Polish praises unsung
Meanwhile, I tried out the retail brand Piggy Polish. It's being sold as safer to use (especially for kids) because it's water-based. I really can't testify to that, but yellow formulas tend to be problematic and this one was no different. So…no awards there. Plus it's pretty much a dupe of three other yellow cremes I own. Still, I adore the banana smell, so it's unlikely to get destashed.
Also, I mixed a little of it with white polish while I was making my stamping decal and now I'm pretty sure it's not wise to mix a water-based polish with a regular one. The texture got weird and unpleasant. Very glad I had only one tiny banana nail art decal to fill in. 😬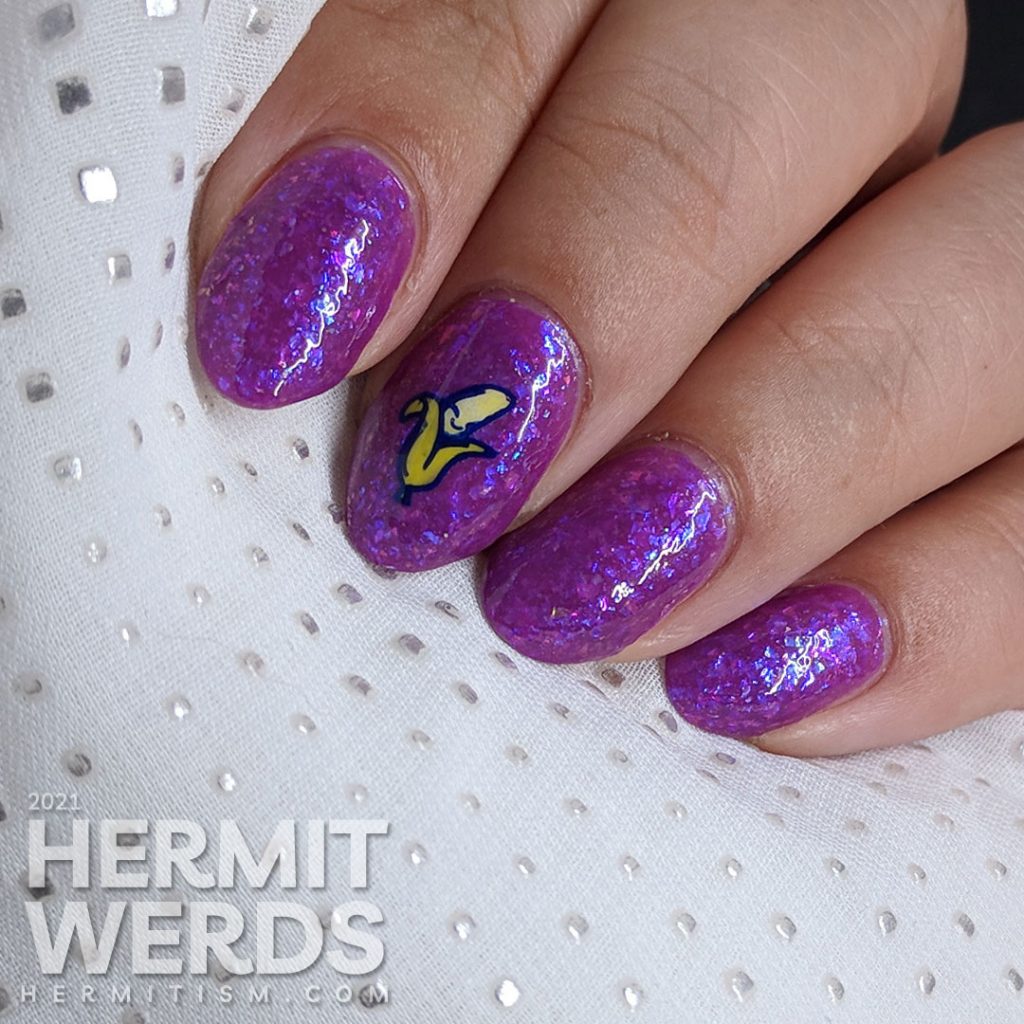 And surprising enough, I did manage to take a far away photo of this. The banana is much less expressive at a distance.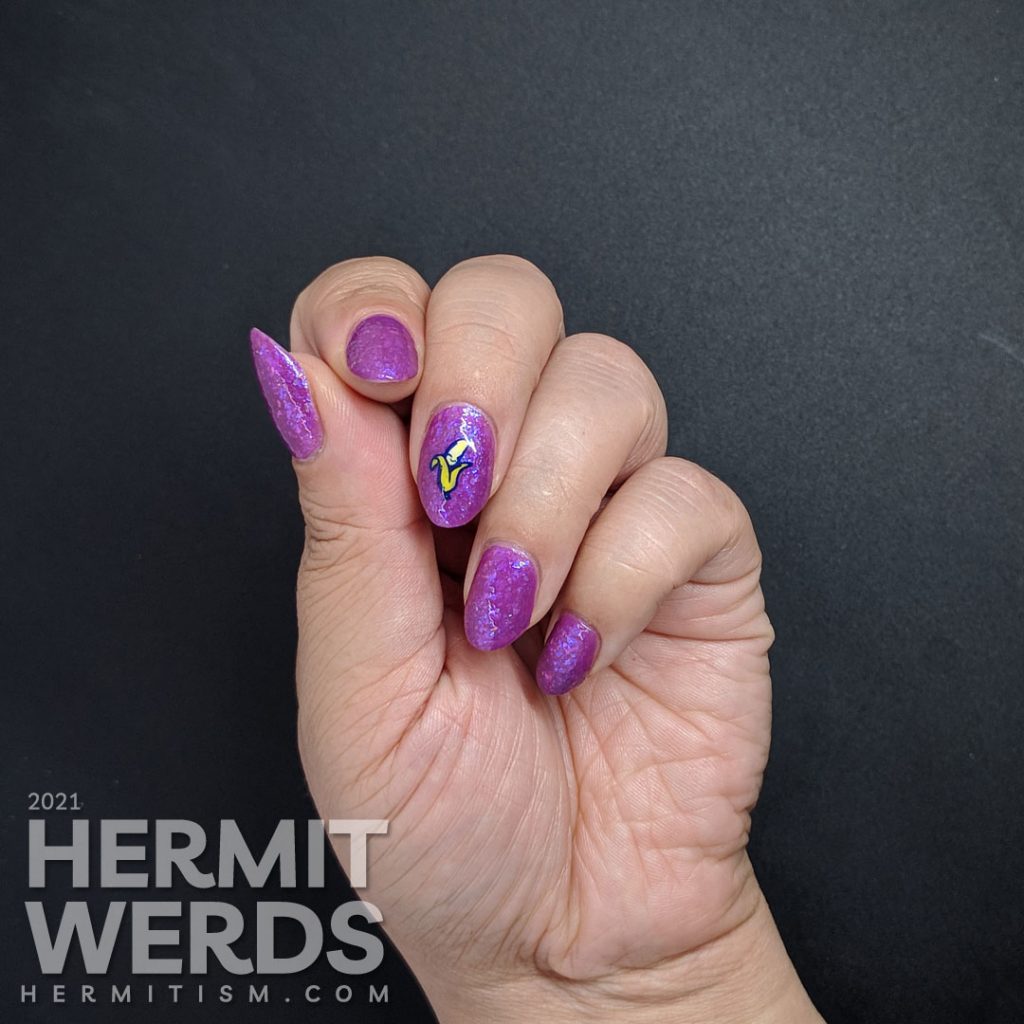 Until next time, friend! And the next time you eat a banana, think about whatever you want, really. It might be a little weird if you thought of me. 🤣