The new year has generally always held hope of being better than the last one (or worse if life has worn you down that far). I remember thinking 2020 would be better than 2019. hahaha But I think most of us can agree that because of vaccines (and certain elections being won if you're American) 2021 is bound to be better than 2020. So I painted this nail design with hopes that each season will be better than the last one until the end of 2021.
(Que the alien invasion. 🛸)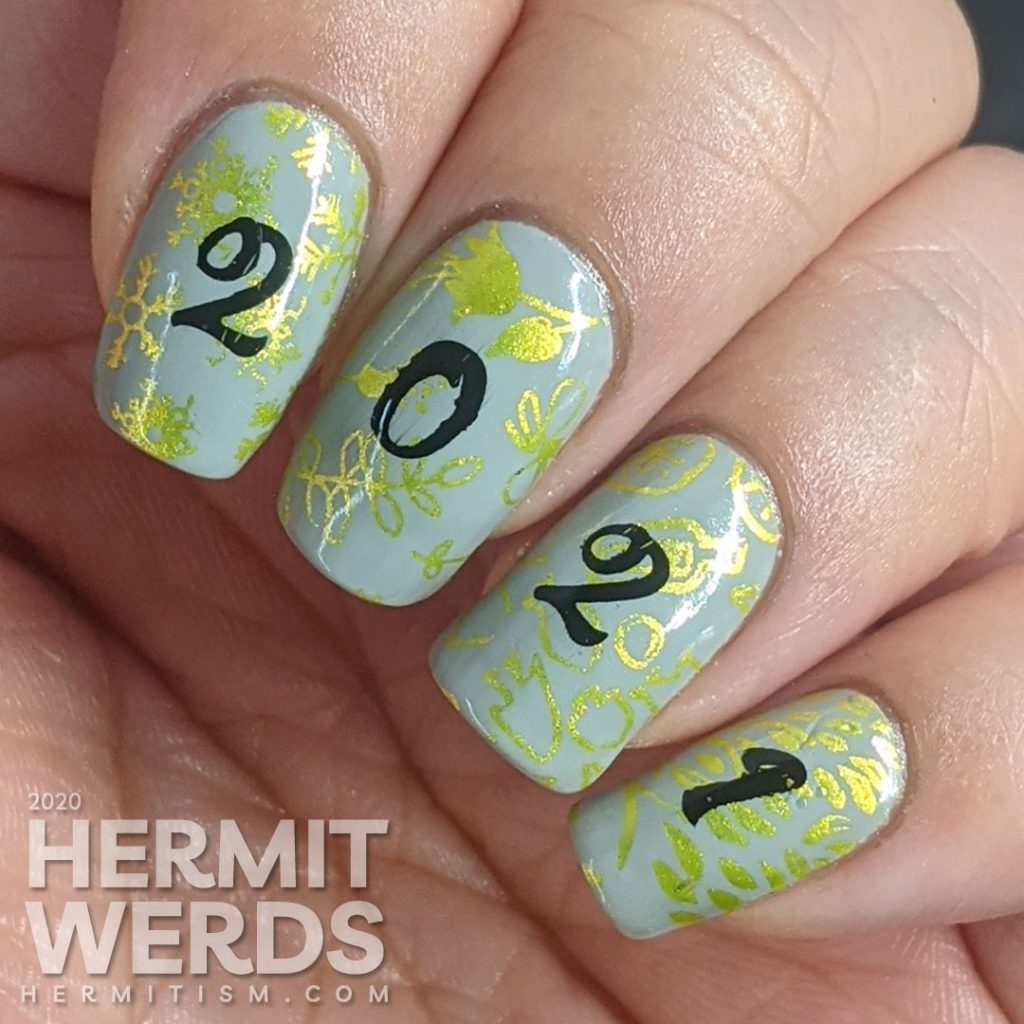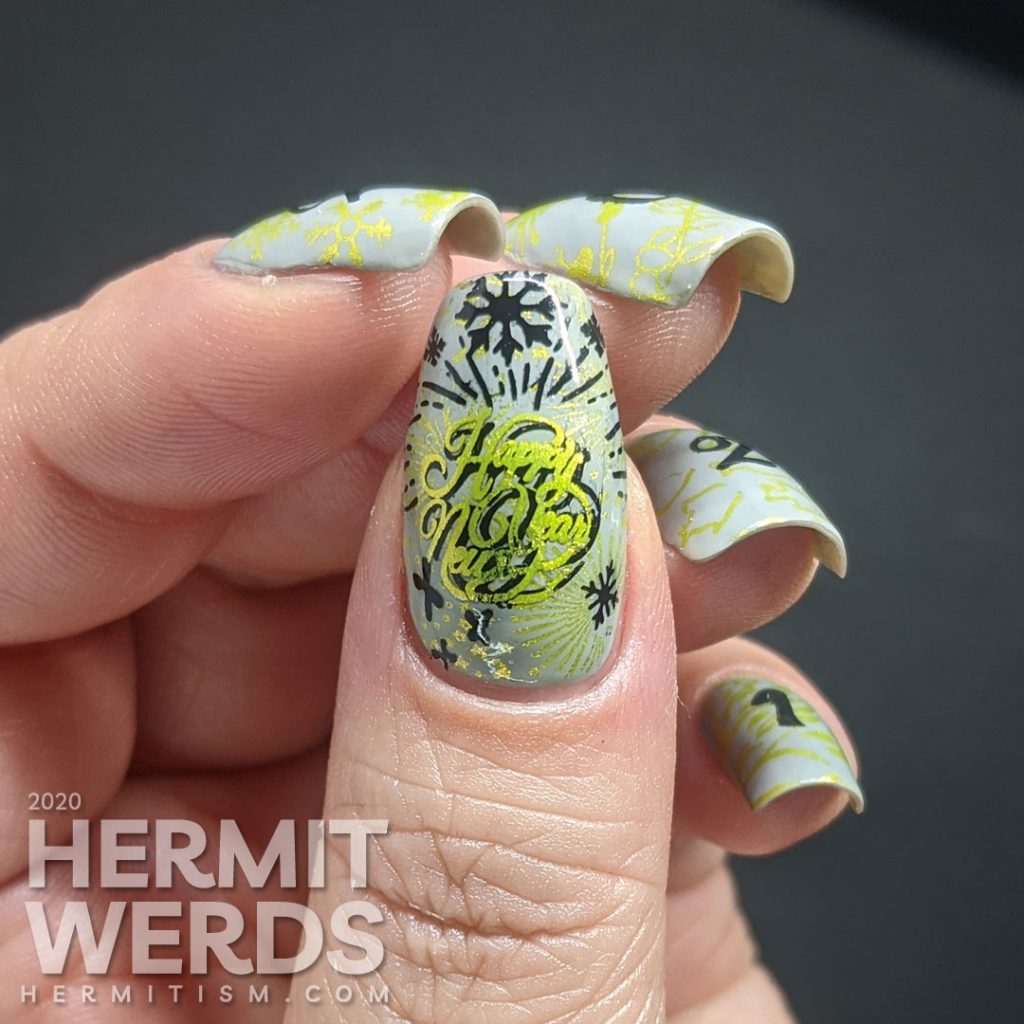 #pantone2020winterchallenge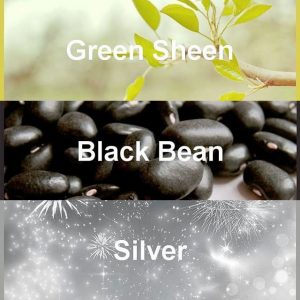 I was really excited about this color pallet, but I don't think I did it much justice. In a do-over, I would have found some way to use the gray and gone with a black-ish background that would really make Green Sheen pop. Oh, well. Here we go on what I used for what:
I used Maniology's "Ghoulish" for Pantone's Green Sheen. It's worked fabulously for me so far in two other nail arts. Great polish and still available for purchase here.
I pulled a lazy and used my usual black stamping polish UberChic's "Pure Black" for Pantone's Black Bean. And finally, I used Zoya's "Dove" for Silver. It was really tempting to use an actual silver, but Pantone's shade is actually a gray so I used one. Under the influence of "Ghoulish" I think "Dove" comes across as more green-ish than it does normally.
Nail art products used
Base Polish:

Zoya's "Dove"

Stamping Polishes:

Maniology's "Ghoulish" and UberChic's "Pure Black"

Stamping Plates:

BeautyBigBang06 ("Happy New Year" and snowflakes) (press sample); Blueness-002 (spring flowers); Born Pretty BPX-L013 (fireworks); Dixie Plates ("2020"); Maniology BM-707 (blowing leaves) and BM-S403 (sea life); and XY-Merry Christmas 03 (framing lines)
I never got entirely happy with my thumb. But I did finally pile enough elements on it that I couldn't justify fitting anymore. The end. 🤣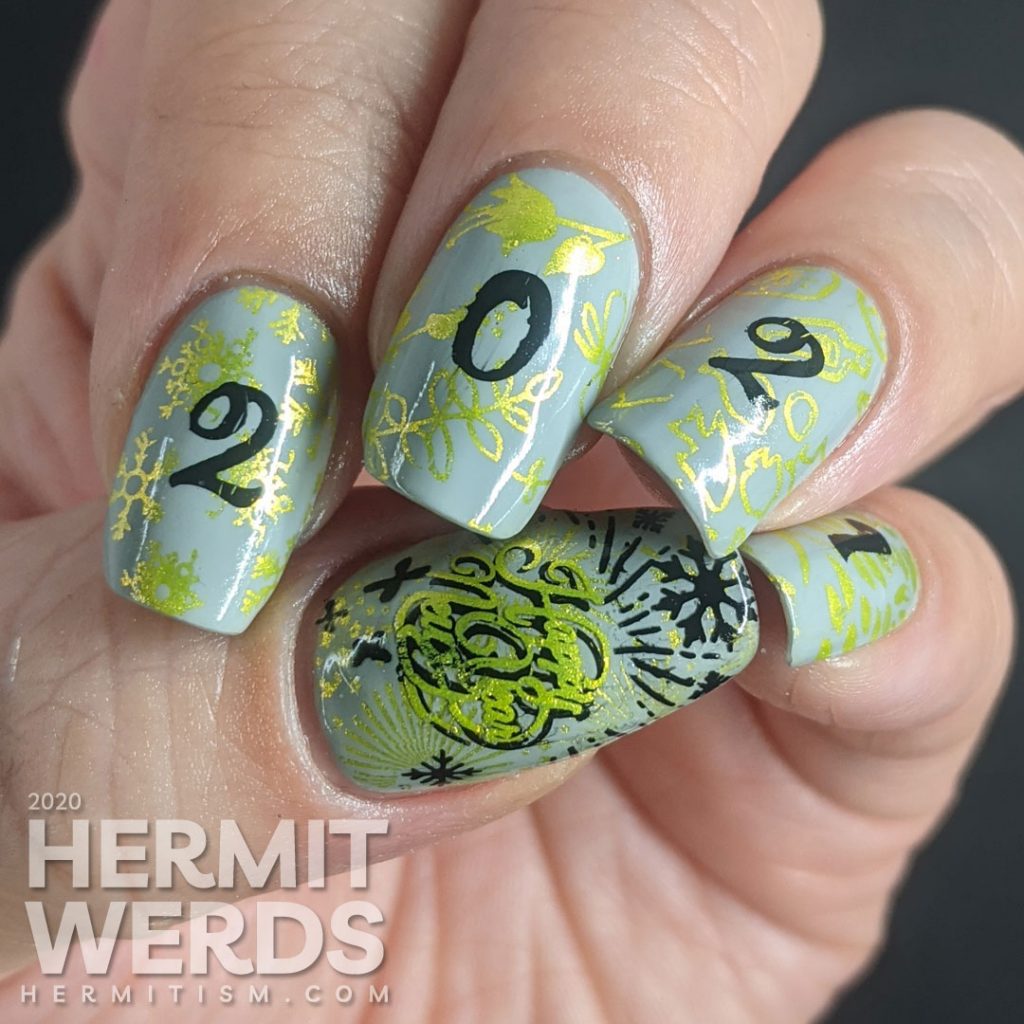 I didn't take many photos of this nail art, so we're already at far away and good-bye.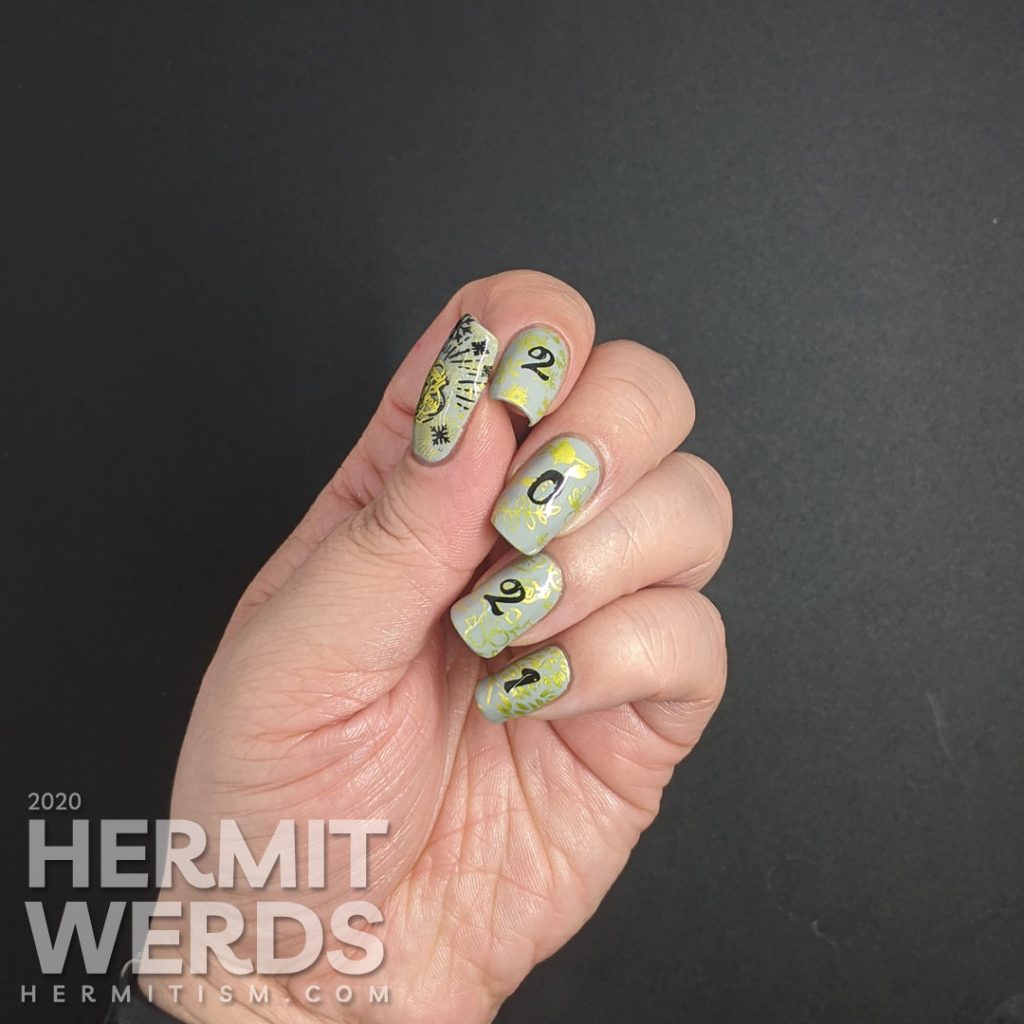 Stay tuned tomorrow, friends. I saved an awesome mani for my last one of the year. 😜