[press sample]
Today I'm reviewing two items from Born Pretty: a golden stamping polish called "In Fire" and a their space-themed Outer Space-L001 stamping plate. For my design I tried to cover all three uses of the polish: base, stamping, and filling in the stamping. The cat on my middle finger is a stamping image filled in with its own polish and you can see the outline a little, but it worked.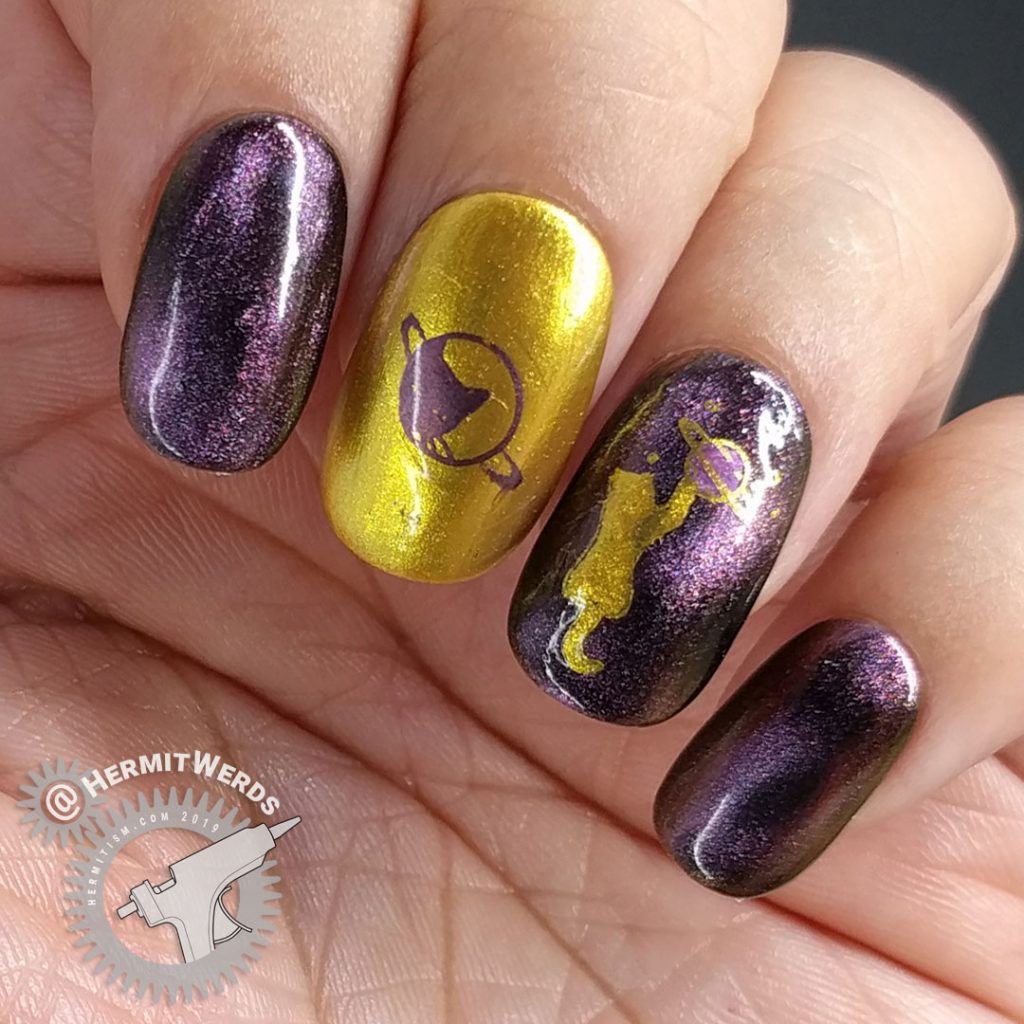 Opacity-wise the polish provides plenty of coverage, though it feels a little thick when painted on straight and takes longer to dry than a regular polish. Here's a quick test sample over black and white using the space-themed stamping plate… (Yes! It does have images besides cats!)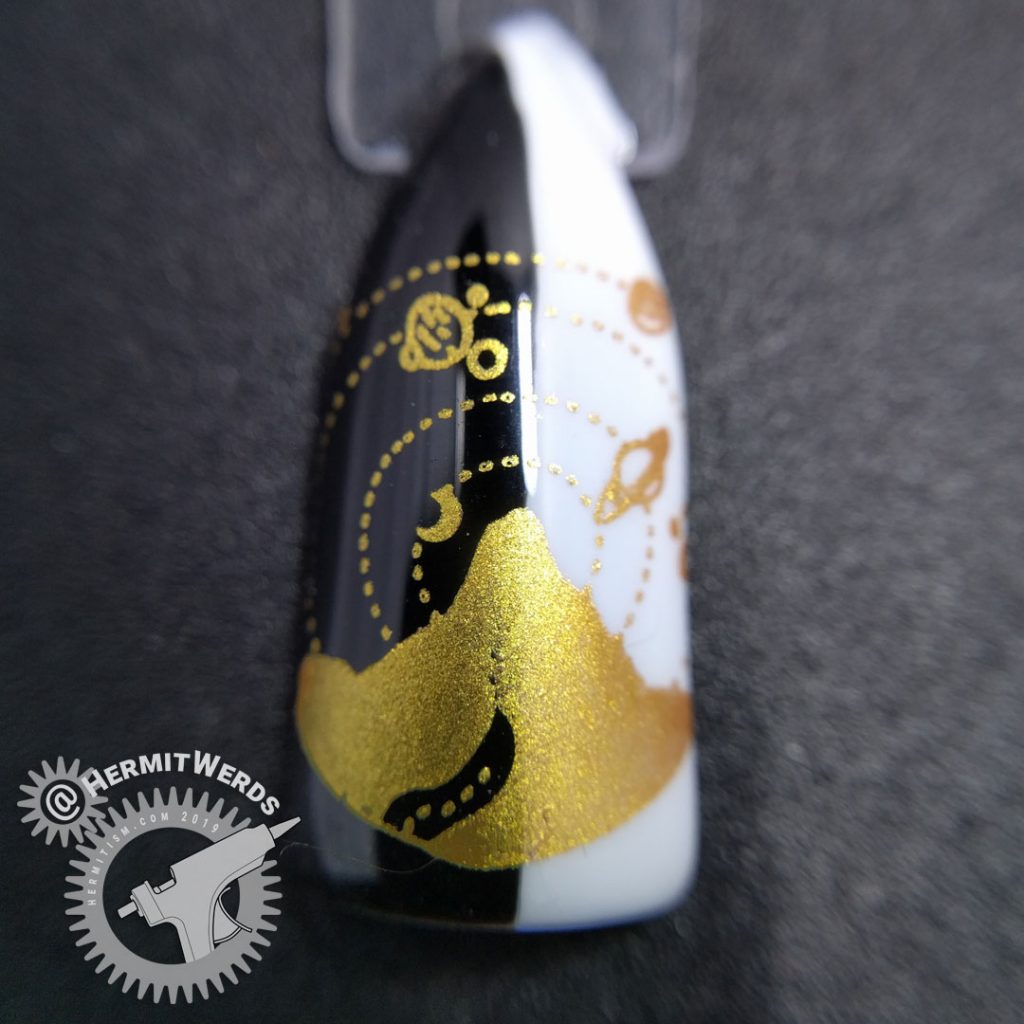 Lots of little details in there and a large space of color that picked up well.
Products Used
Base Polishes:

Black gel base with Born Pretty's "Greenland Night" and "In Fire" (press sample)

Stamping Polishes:

Born Pretty's "In Fire" and Nails Inc's Magnetic Polish "Houses of Parliament"

Advanced Stamping Polishes:

Stamping Plates:

Born Pretty Outer Space-L001 (press sample)
And here a few more photos to commemorate cats conquering space. High paws anyone?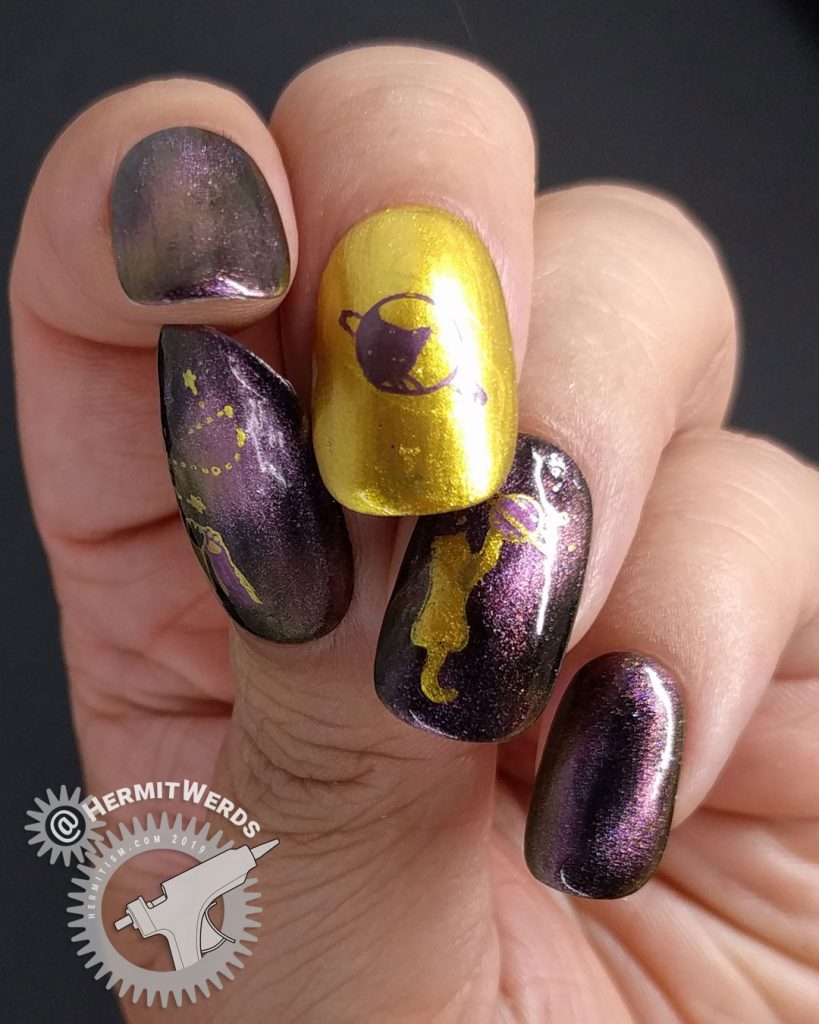 TLDR
I consider gold stamping polish to be a necessity if you plan to nail art much. If you like yellow-ish golds, "In Fire" works great. The stamping plate also has a nice mixture of more serious and elegant space images as well as the silly ones I used. I'm happy to have both products in my collection.
Until next time, friends!