Because I love avocado. Maybe it's considered basic to love them, but so what? Load up your toast with some mashed green goodness and maybe enjoy this Comedy Central skit defending being basic. Because we all need the little things to help lift up our spirits and keep us from punching the guy in the grocery line who doesn't seem to understand that his mask should be covering his nose and his stupid friend who should be standing on the little circle that keeps people six feet apart instead of crowding close to other customers.
That may have been tellingly specific. 😆 Back to the avocados!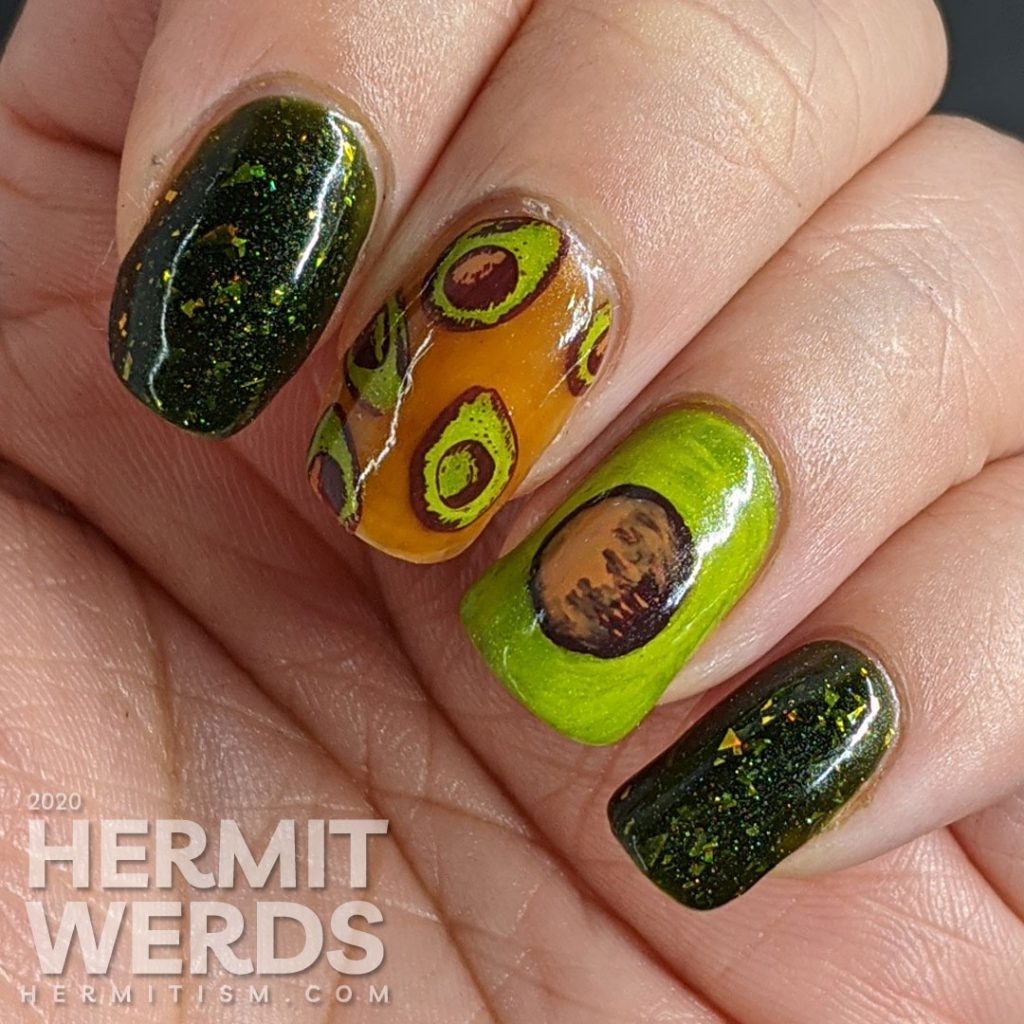 Surprise! I had a fitting prop in my home: a real avocado!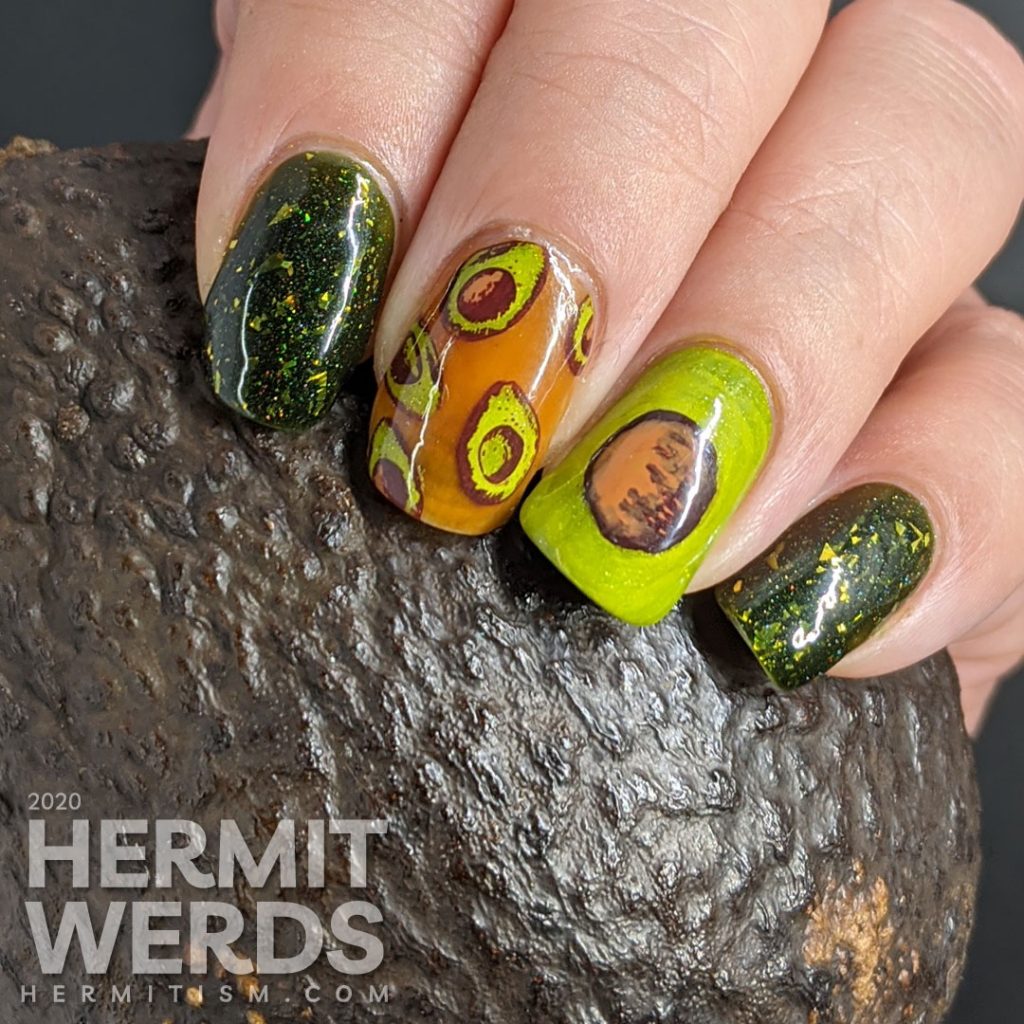 Nail art products used
Base Polishes:

Stamping Polish:

Advanced Stamping Polishes:

Freehand Painting:

Stamping Plates:
It has been a while since I freehanded anything and usually I do it with paint, but this time I just used the same polishes that were out for the stamping decals. I think it worked out pretty well. Luckily my subject was pretty simple. Hah!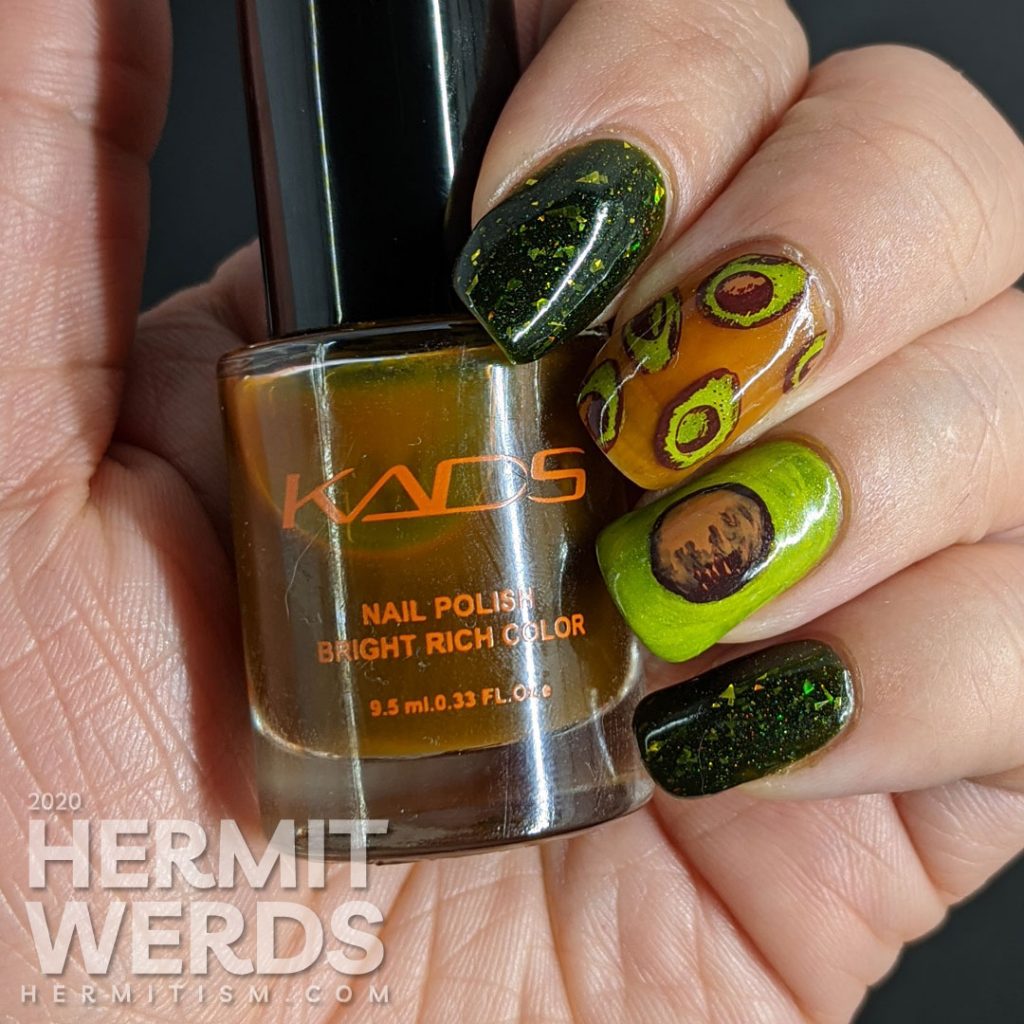 A polish swatching break of jelly goodness…
I bought several jelly polishes from KADS' Aliexpress store earlier this year and just haven't gotten around to using any of them yet. I was surprised at how nice the formula on "Martini Olive" was (although it was much lighter than KADs' product images). It made me want to swatch all of the jelly polishes I had just to see if they were consistently good. And why not share it since I'm doing it anyway?
So…four coats each and be forgiving for poor "Cedar Green". My thumbnail is very bumpy and ridged right now and it's performing as best it can on a bad stage. They dried quick and leveled pretty decently. I am coveting more…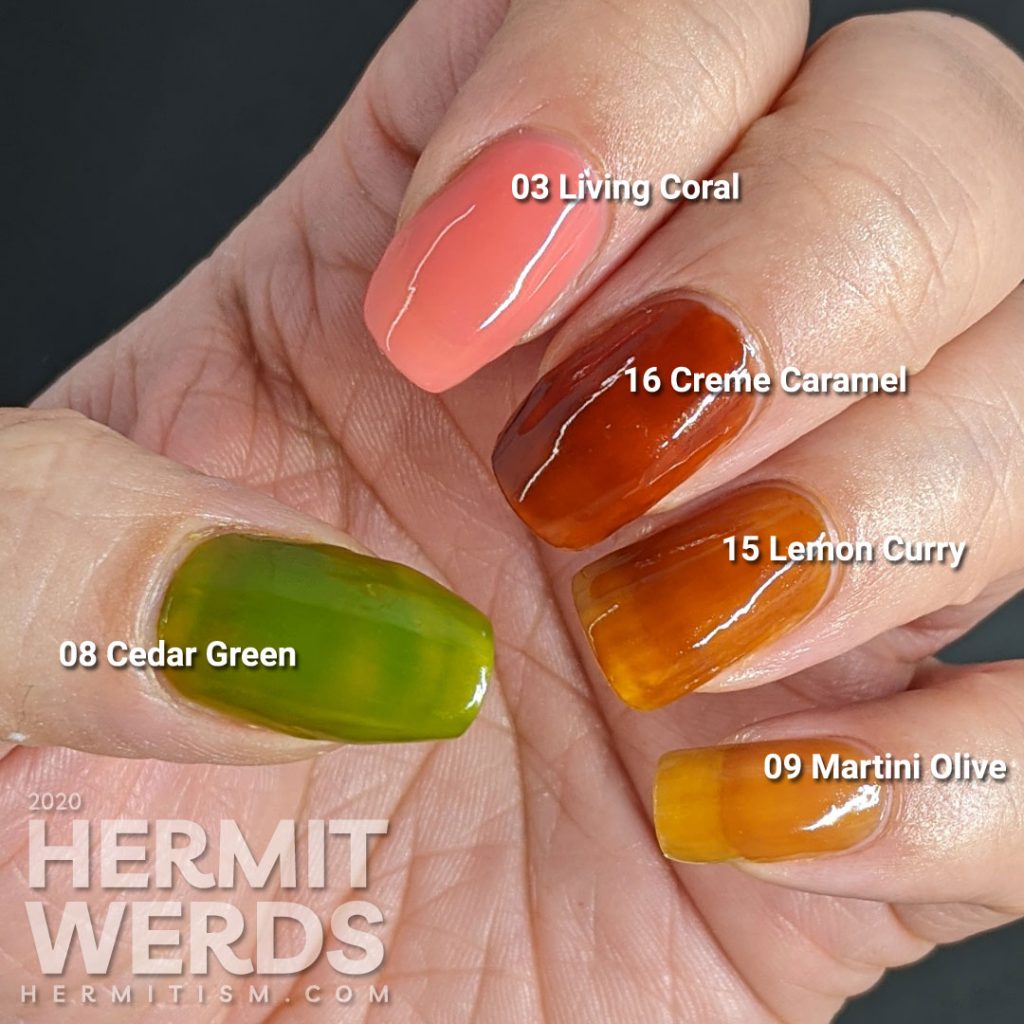 Back to the avocados! All together!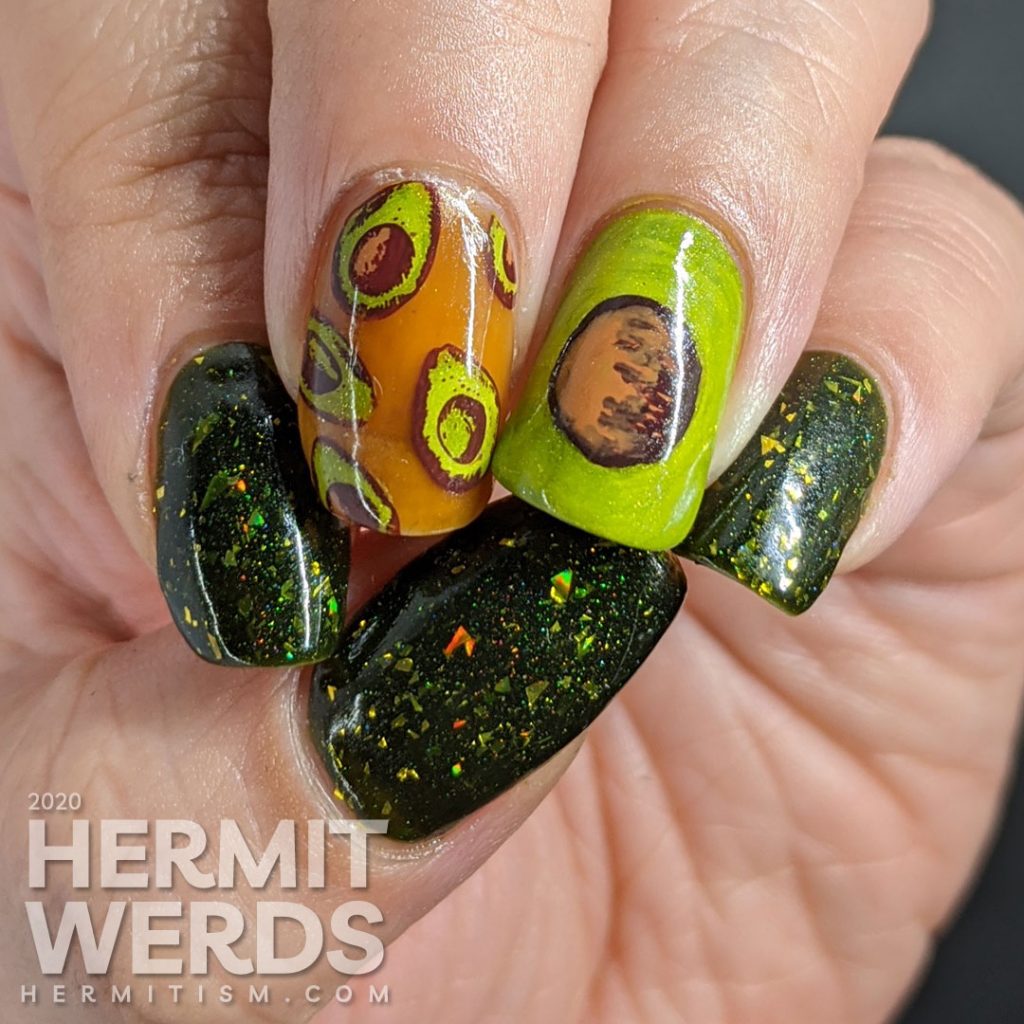 Near…
Far!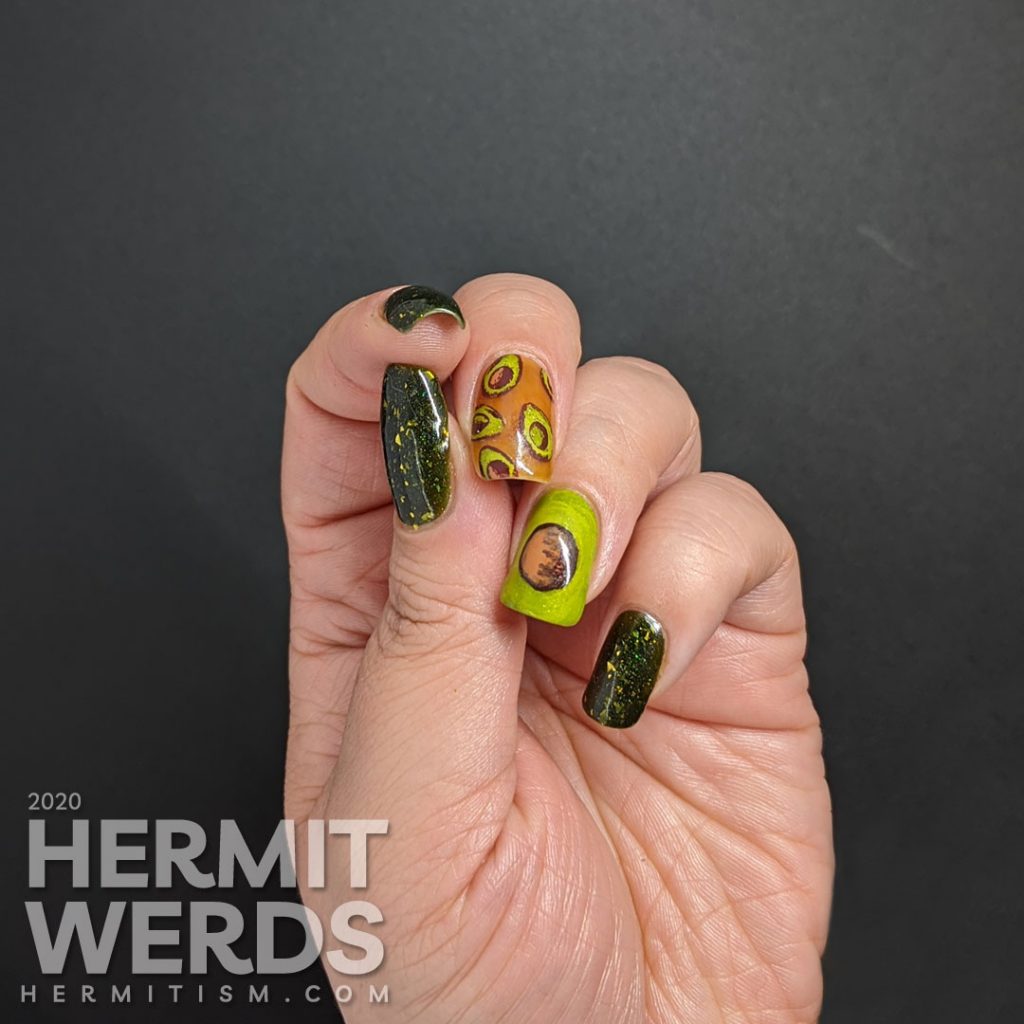 That's all for today, my friends. Except to maybe confess I had avocado twice yesterday. 🤤 May whatever you're eating today delight your taste buds!