It's always harder to come up with a good nail art prompt for the end of the alphabet, so the choice of yin yang felt pretty fair and approachable for any nail artist that wanted to participate in the AZ Challenge. I had several ideas that went from steampunk to some kind of 80s monstrosity of neon patterns and yin yang symbols, but I decided to go with koi fish swimming together to create the shape of the yin yang.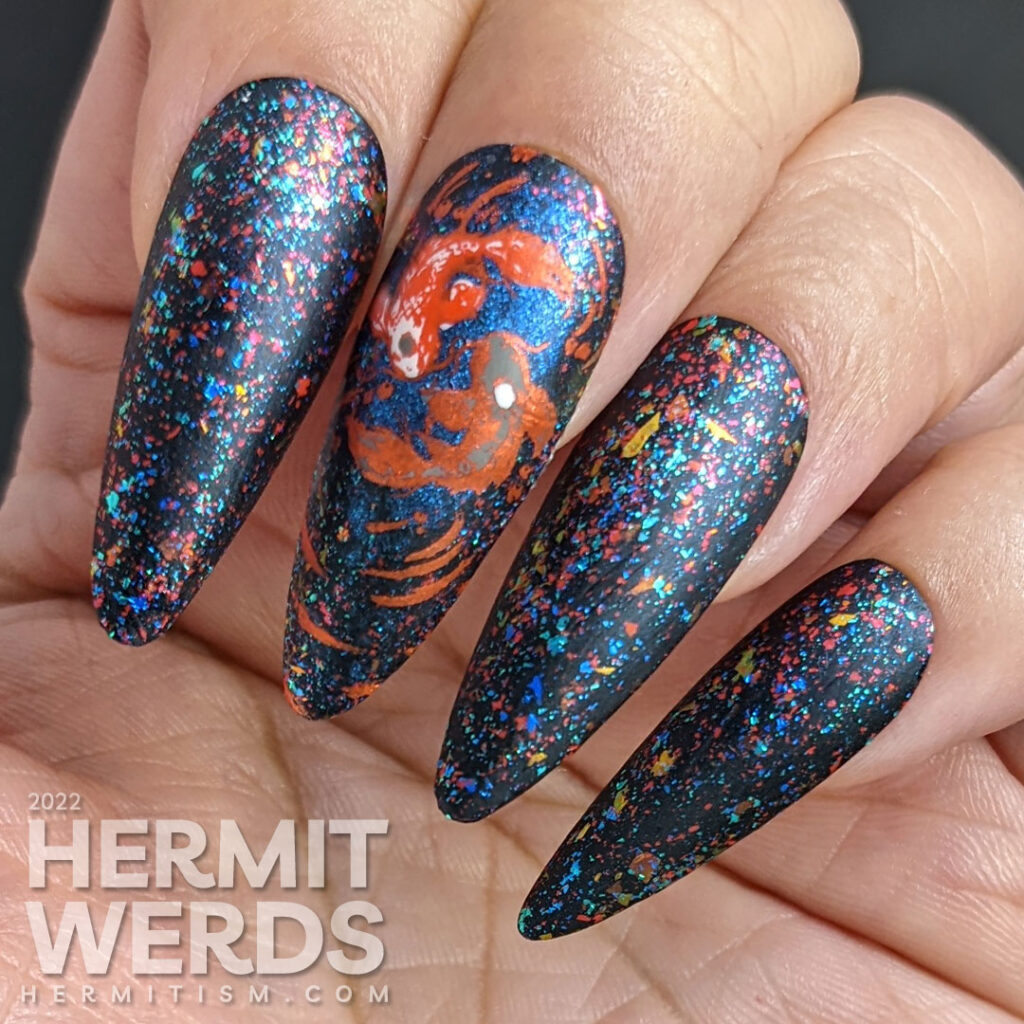 Nail art products used
Yin Yang Fishes
Base Polishes:

Stamping Polish:

Advanced Stamping Polishes:

Stamping Plate:
Items in italics are debuting on the blog for the first time.
I also looked up yin yang nail art in search of inspiration and it was very (understandably) black and white. Naturally this meant I wanted to go full rainbow (see rainbow coffee for proof that I go rainbow when others go neutrals). I'm still not sure if I took it too far or not with the flakie topper. I did decide I wanted a lighter background for the actual stamping decals so I sponged a small gradient on the nails with stamping images before adding flakies and decals. Fun!
I know the design would have been more clear if I'd made it more plain, but…. 🌈🤷‍♀️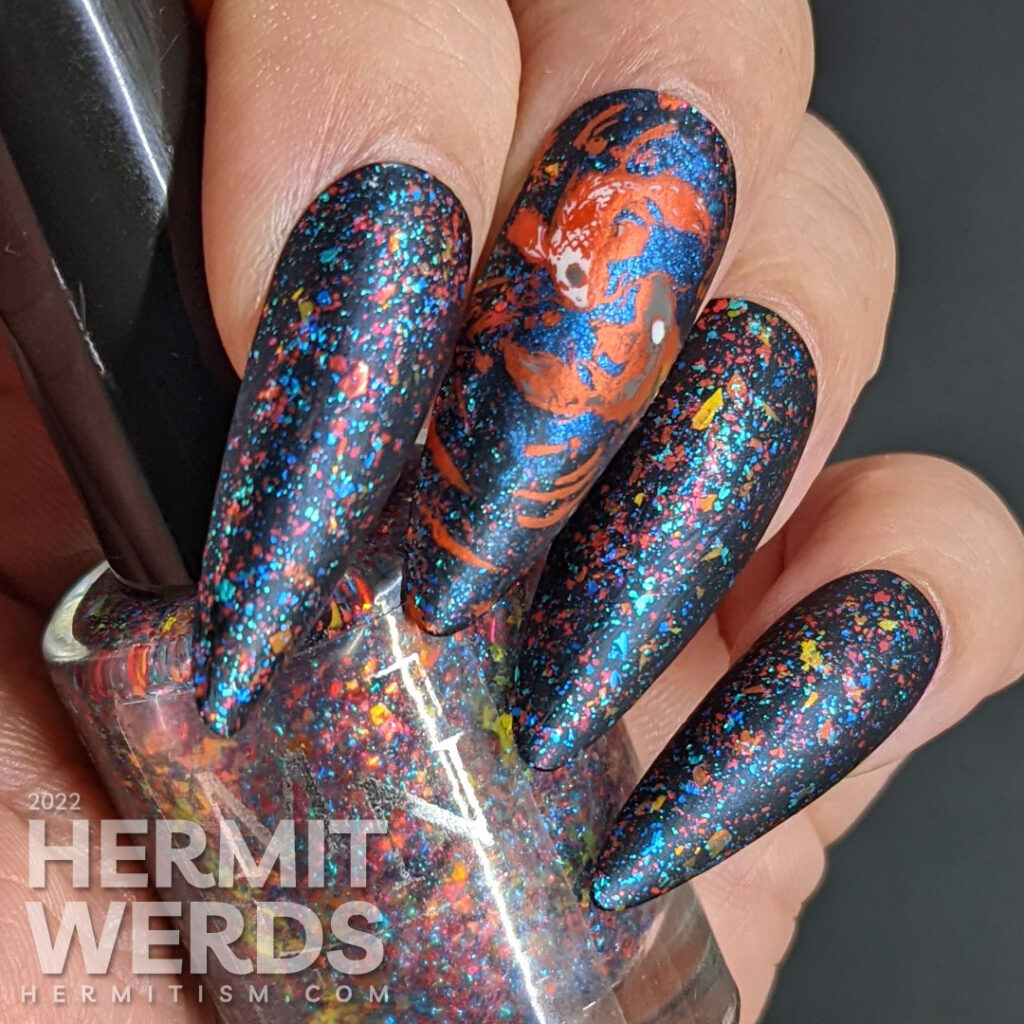 #AZNailArtChallenge – 'Y' is for Yin Yang
I'm sorry to say that Leonie announced that this will be the last round of the AZ Challenge. Participation has continued to trend down and she's not feeling it anymore. As far as I know, she's still managing the nail art challenge Instagram and When Colours Collide so we have not heard the last of her. Five rounds of the alphabet is an enormous amount of effort and I really appreciate all she's done (and continues to do) for the nail art community.
Meanwhile, I'm going to try really hard to finish a few more manis so I can have a complete alphabetical set this year. We'll see. 😬
Final yin yang photos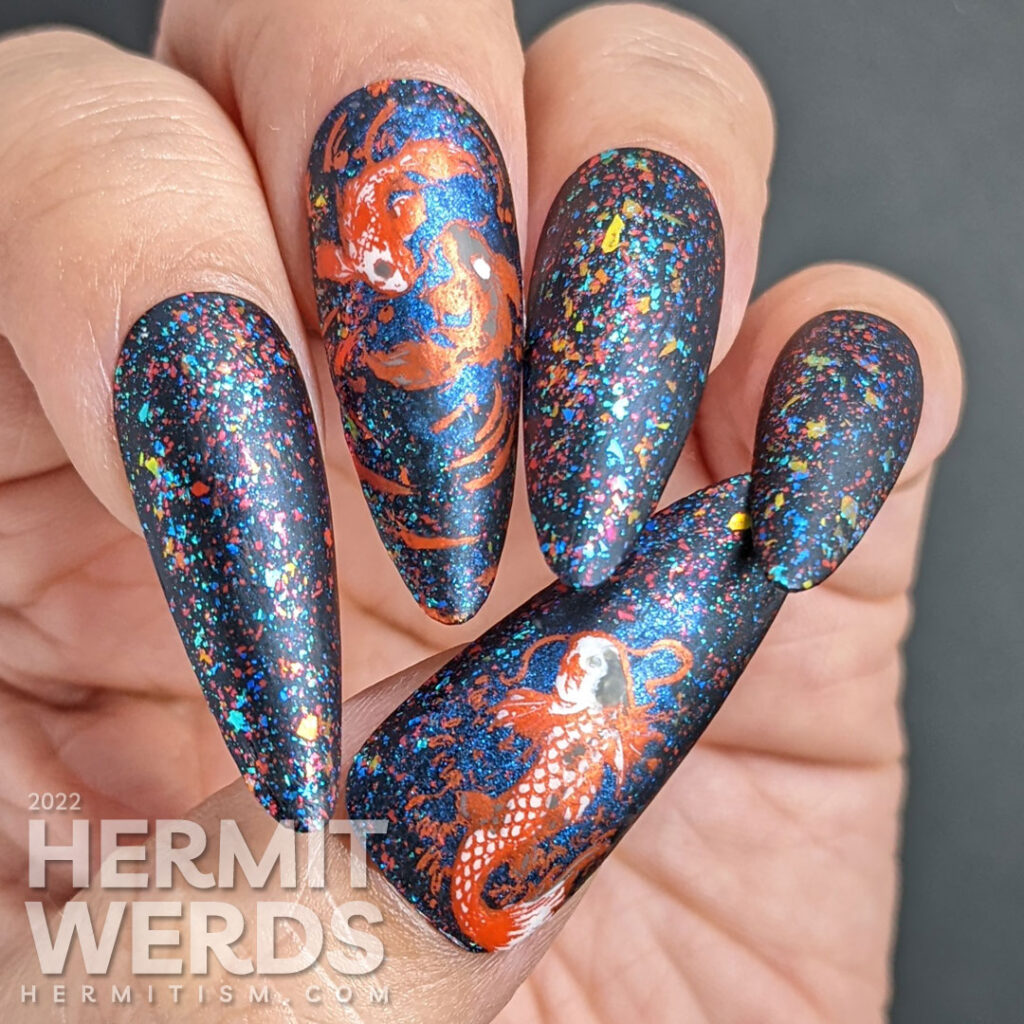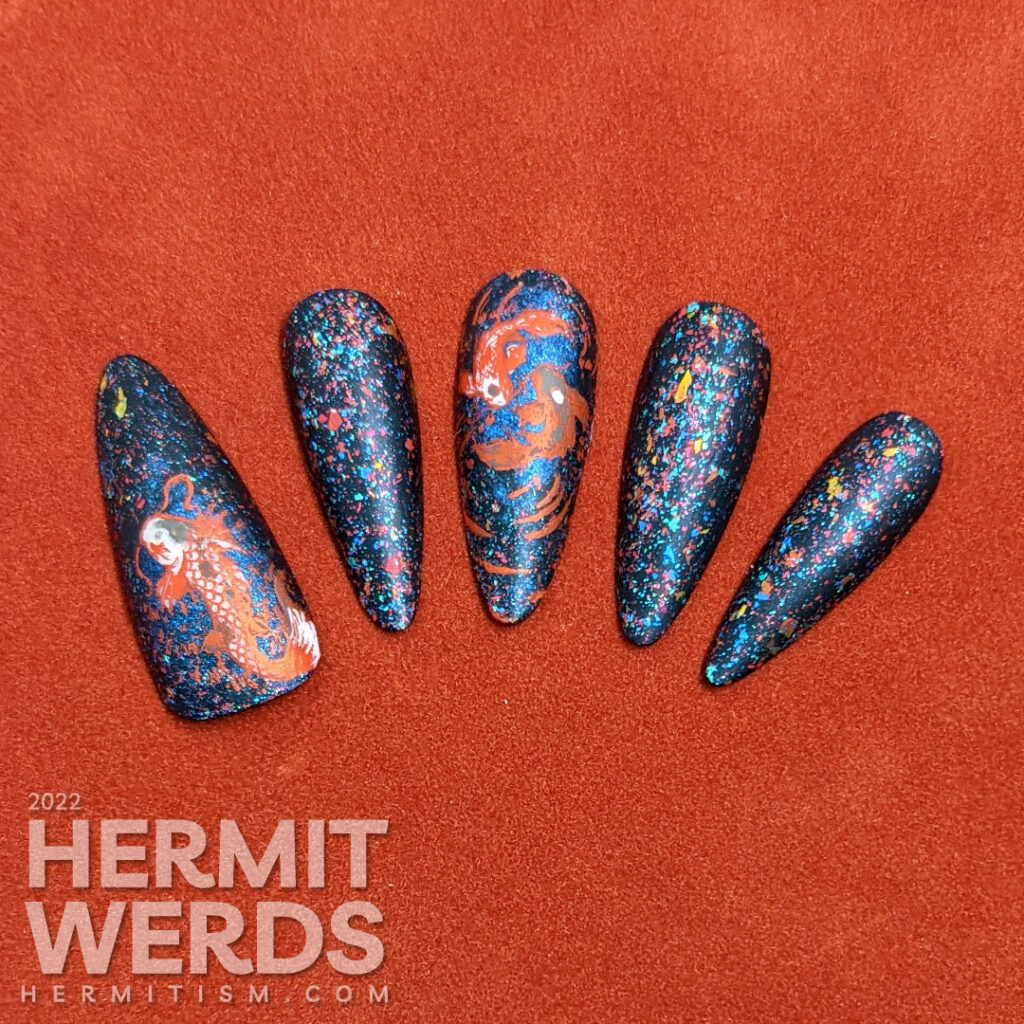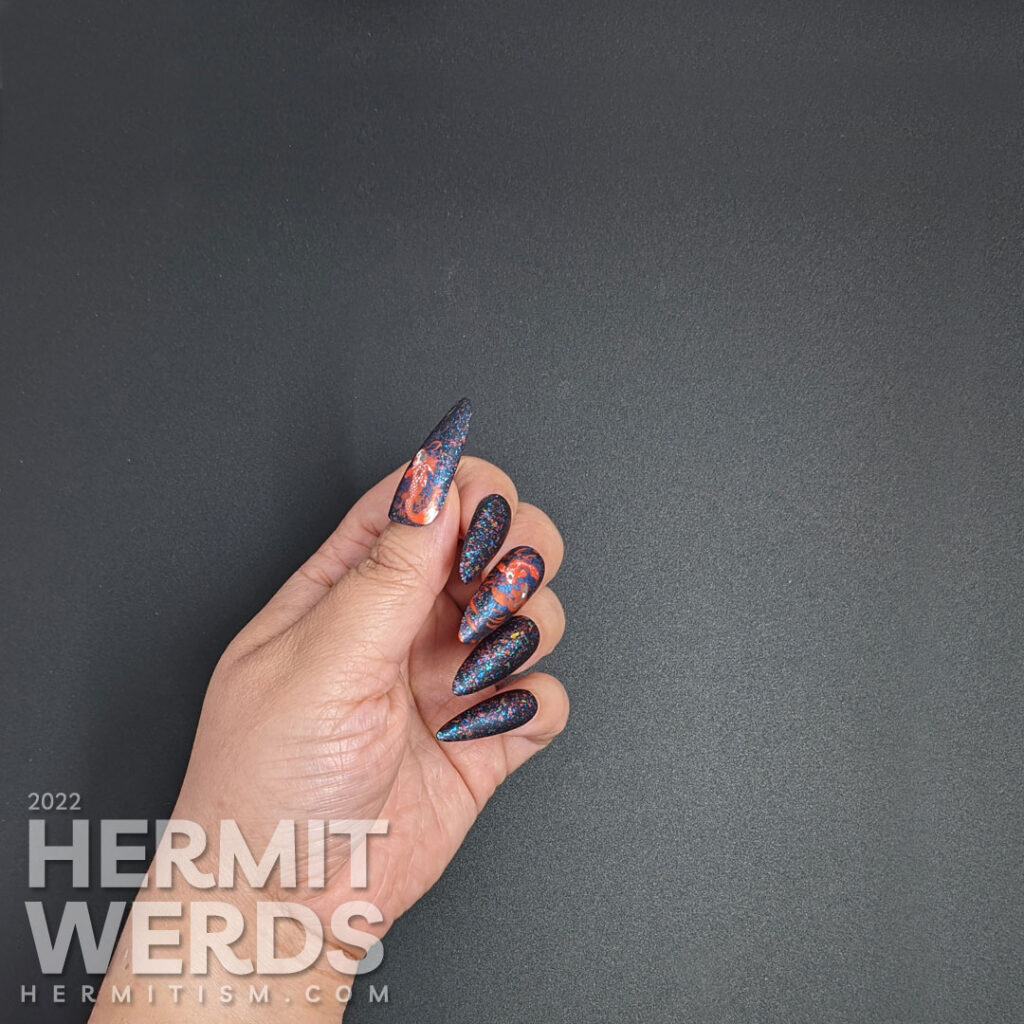 Until next time, friends! 🙋‍♀️