I managed to paint several manis in December that I didn't have the energy to post. It worked out well because this one fit the prompts for both #NailsWithIgFriends' Winter Animals (hosted by Tricia @artisanloom.nailz this month) and Catherine's (@mrscronall) monthly prompt for 2020 #mymonthlynaturalmani's Snowflakes.
Products used
Base Polishes:

Stamping Polish:

Advanced Stamping Polish:

Stamping Plate:
What really makes this for me is the perfect match between the two crellies. I didn't have it in mind when I bought The Lady Varnishes' "Castle Beyond the Goblin City" (inspired by The Labyrinth…there may still be one left) but I am so glad I figured it out. Also Kirsten added a lilac scent to it. So yummy!
As for the stamping images, I like how the deer could either be a spirit of winter or Harry Potter's patronus. 😂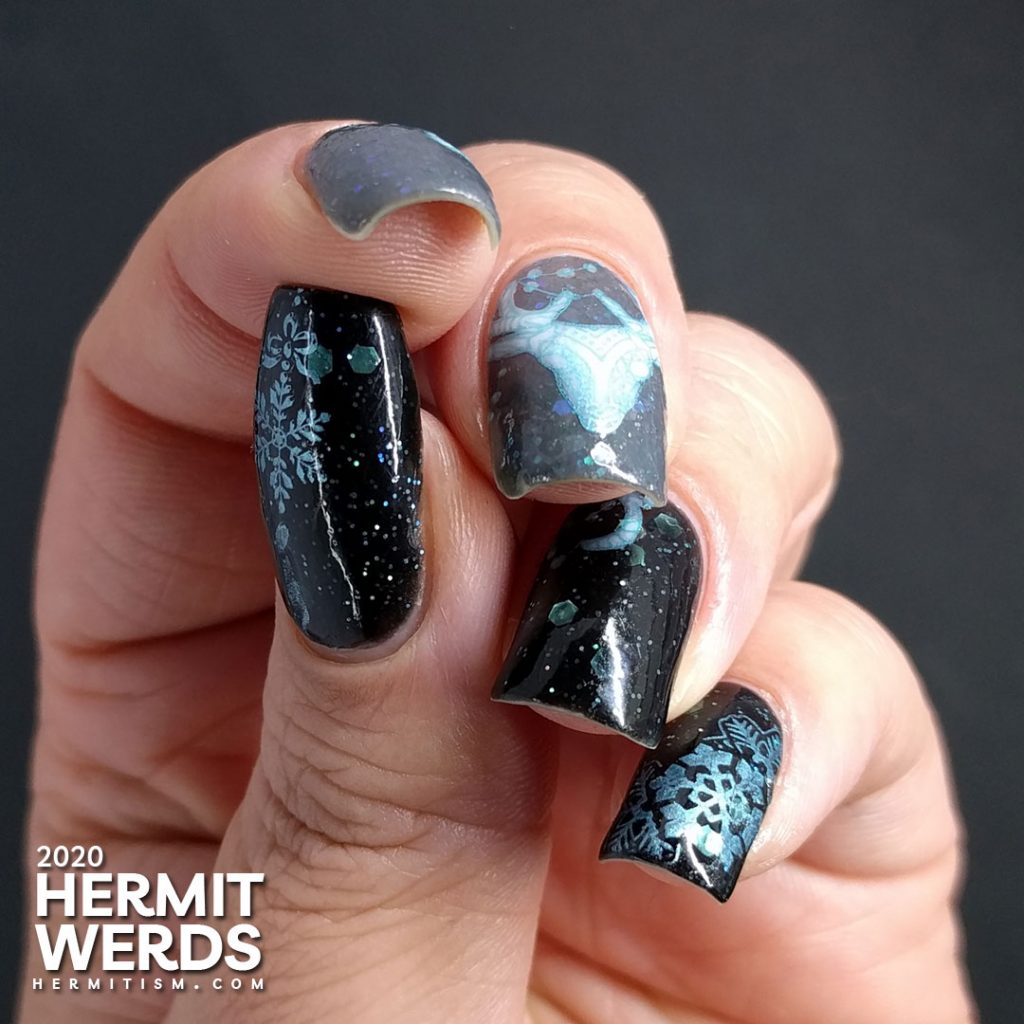 I wanted to see what this looked like matte and this ended up being one of the few designs where I didn't favor glossy or matte. Both good. Gooood.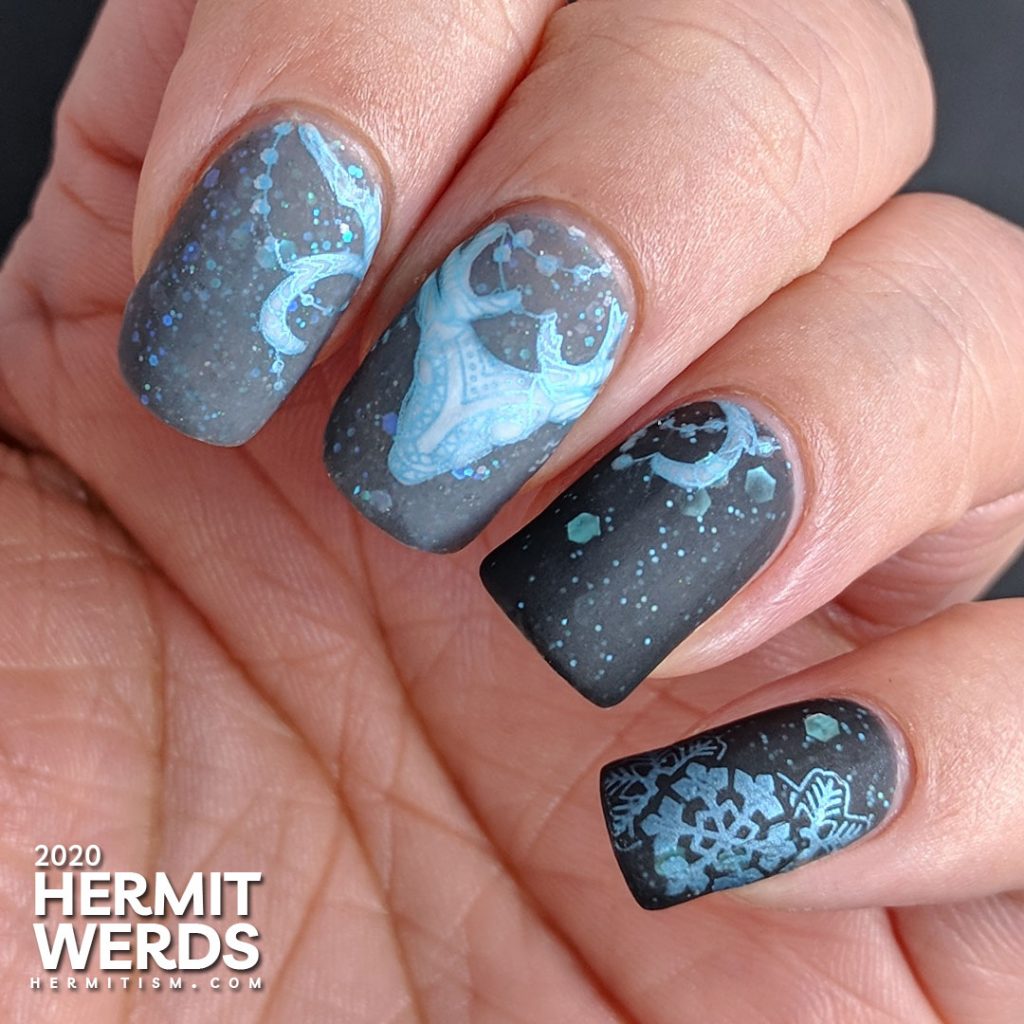 #NailsWithIgFriends
And now we have come to the end, my friend. Let's take a moment to look at the full collage of winter animals and if you see a design you liked, check out the group tag to see their post. Until next time! 😘