Did you know that January is Walk Your Dog Month? I did not, but I am also not a dog owner. Instead, I was searching for a reason to use the dog image on Nicole Diary's Fashion Trends ND-002 stamping plate because my goal is to use every single image on it in 2020. Plus I do think dogs are really great. They're just not for me on a roommate basis.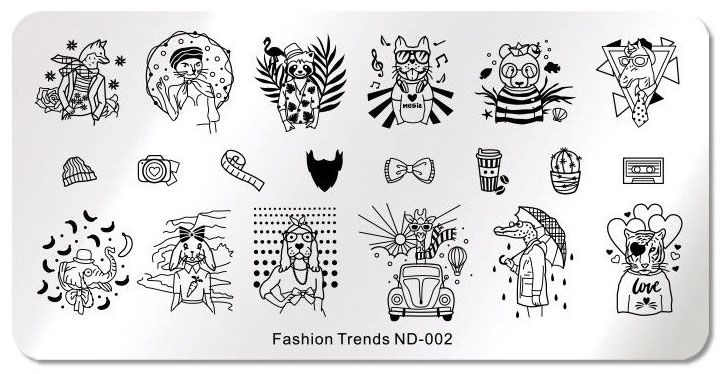 This is not a sponsored post or anything. In fact, I believe I won this stamping plate in an ebay auction for $.01. It always feels weird when that happens…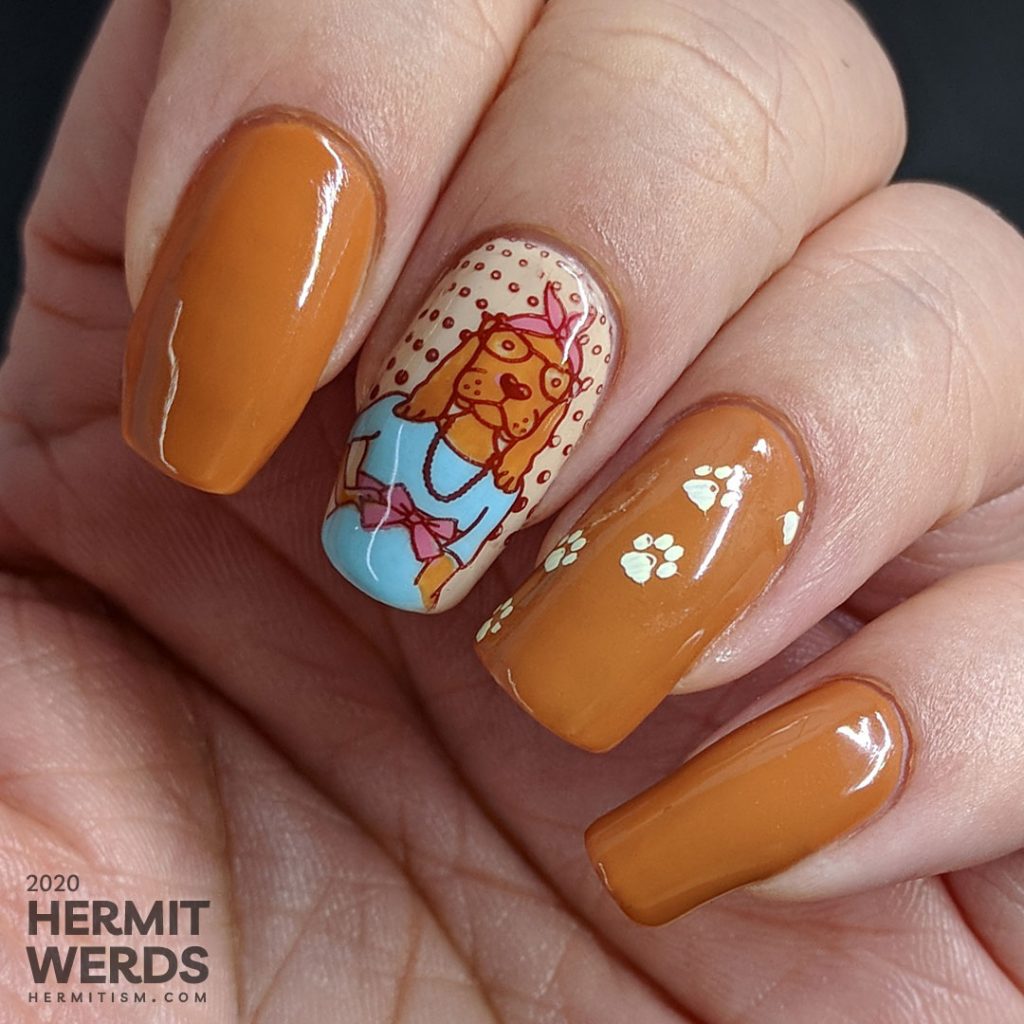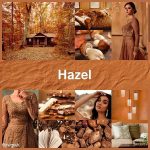 I also painted this design with #pantone2019winterchallenge in mind. The prompt color was Hazel and I had the perfect polish for it: China Glaze's "Desert Sun". I bought this polish long after it was released because I fell in love with its peanut butter-y color and so I am also amused because I am using a peanut butter shade for hazel.
Products used
Base Polishes:

Stamping Polishes:

Advanced Stamping Polishes:

Stamping Plates:
When your stamping plate collection is as ridiculous as mine, you often feel like you have an appropriate stamping image with no idea where it actually is. I searched through half my collection before I found this image of a dog holding its leash.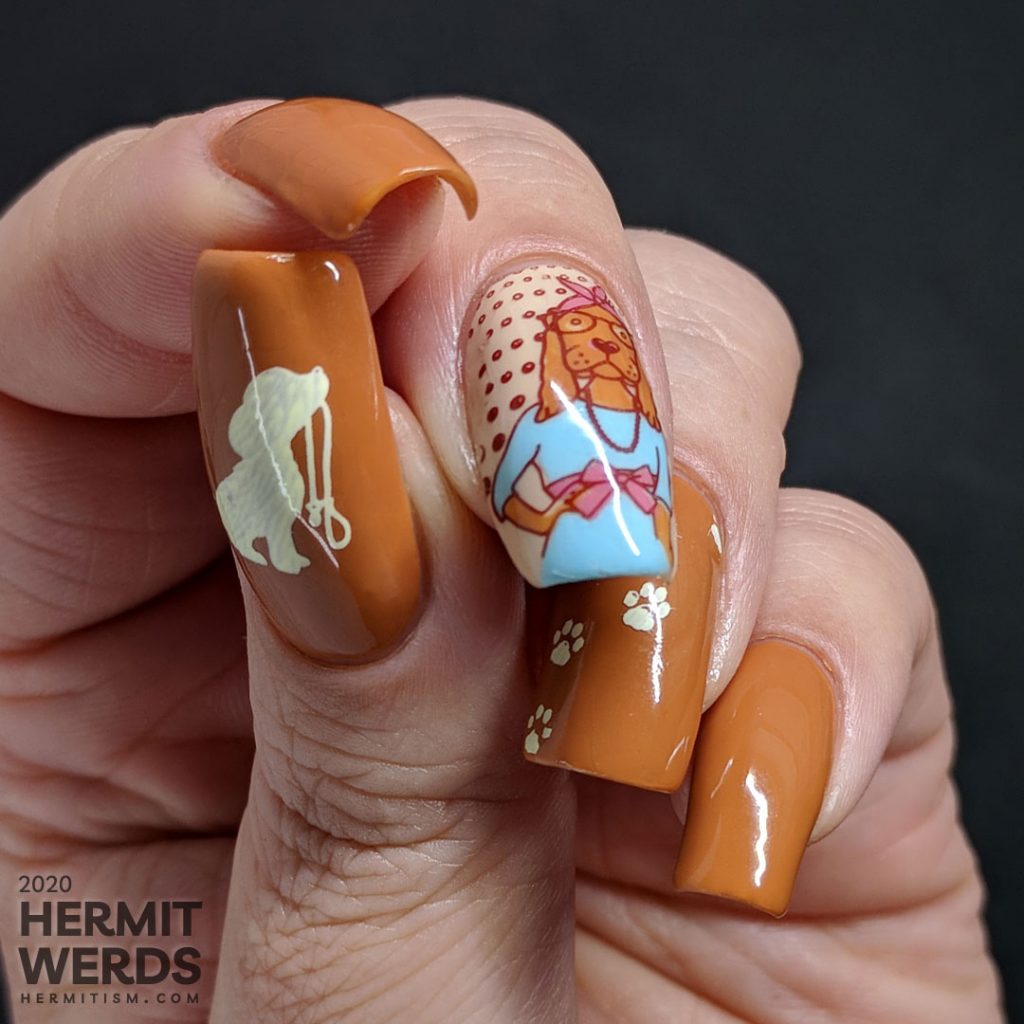 I have all of these beads in my room. Might as well try using some props to jazz up my photos…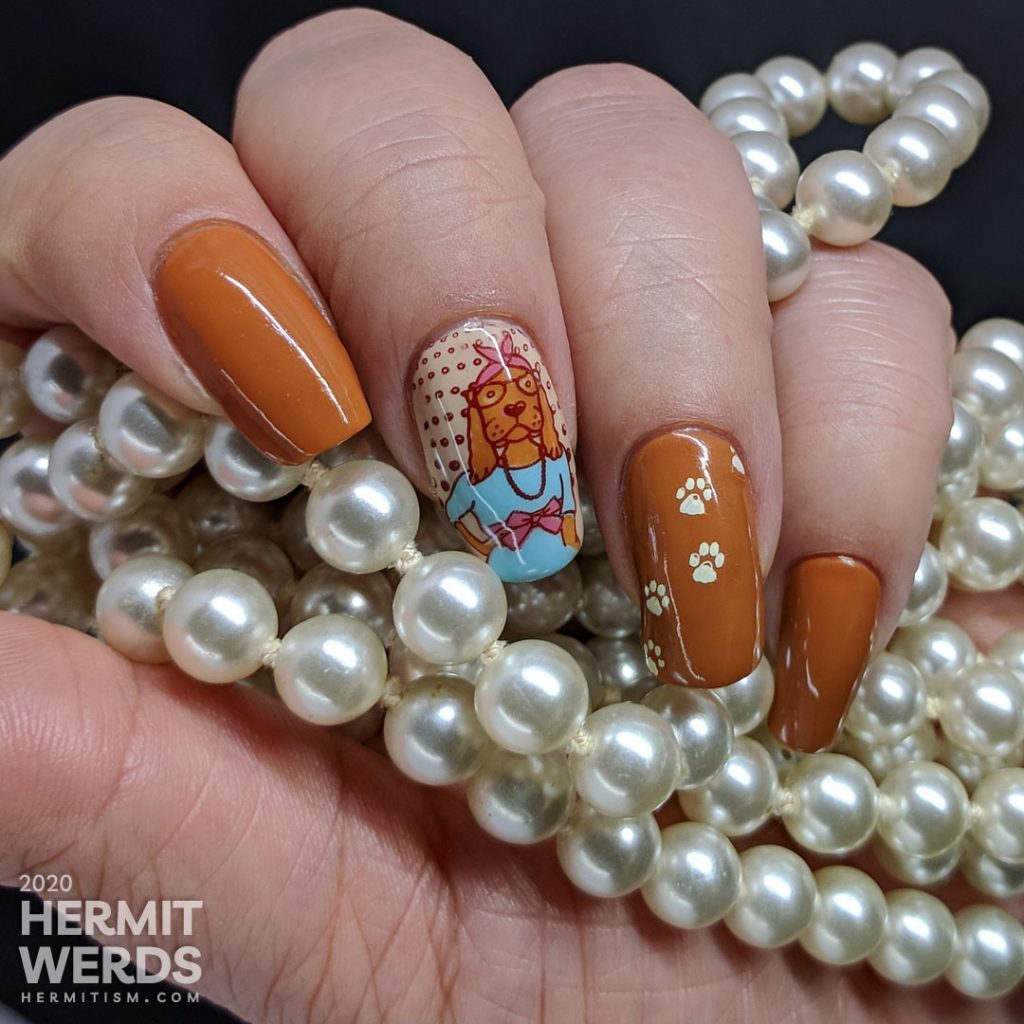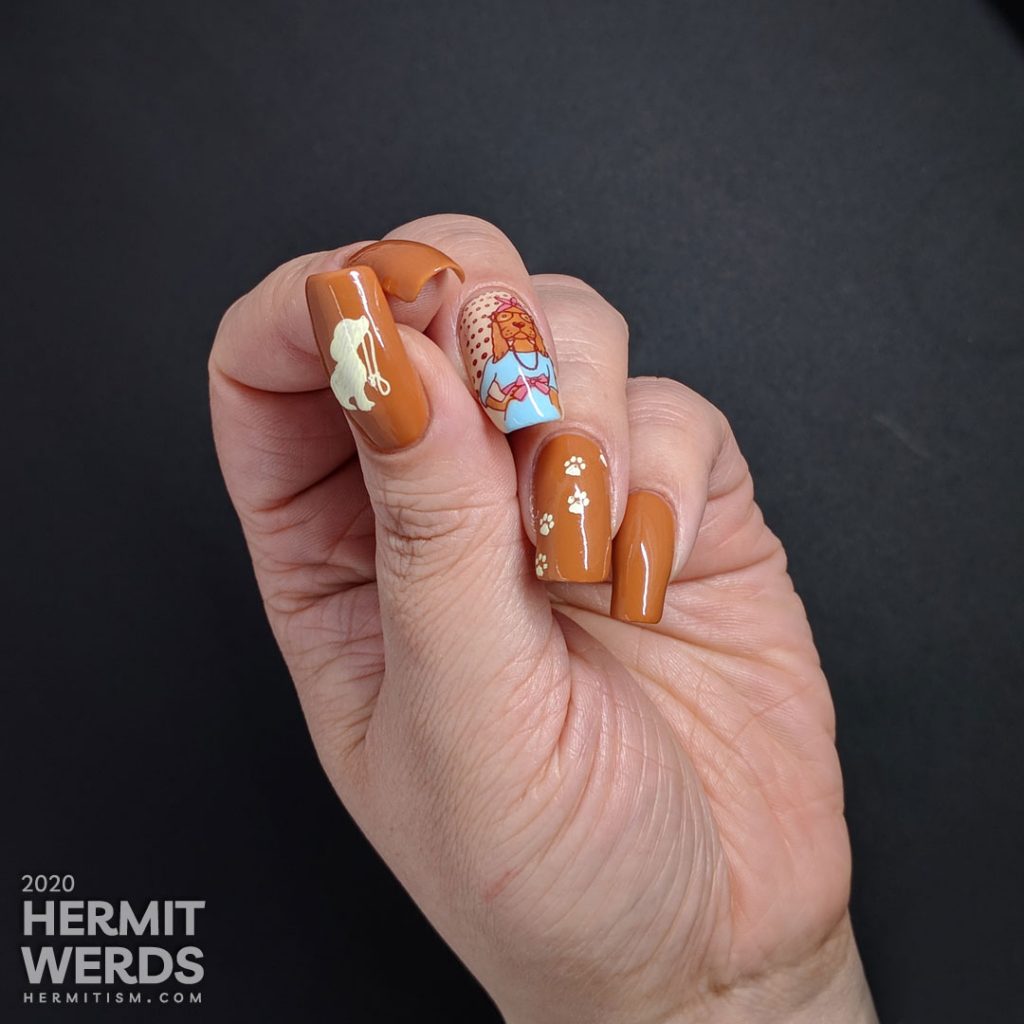 Extra loves for all of the dog owners out there. Still. Does anyone else find it weird that January, one of the more miserable months outside weather-wise, is the dog walking month? Was this supposed to provide extra incentive to get out there or maybe this started in the southern hemisphere…
I have no answers. I can only tell you that the color prompt for #pantone2019winterchallenge is Pantone's Peachy Pink. And here's Ine's (@inegeek) lovely collage for it…
Until next time, friends! 😘