I am back with another design for #Pantone2019WinterChallenge. If you only read my blog and don't follow me on Instagram, you've missed the last two. But I promise I will write a post about them soon and even throw in a third design. All of them are for Christmas though. You're not tired of Christmas yet, are you? 😅
Well, if you are and you're also tired of winter, this is the nail art for you!
Once again it felt like I had polishes that were brighter and darker than the goal color, but nothing that was a perfect fit. I painted my nails with the darker shade (Zoya's "Jace" if you're curious) and decided I didn't feel like nail art-ing with it and took it off to go with the lighter shade…which ended up photographing brighter than it appears in real life. Ah, well…
Then I raided my short list of un-used stamping plates and decided it was time for my last Ya Qin An stamping plate. Sadly, the etching wasn't very deep so the negative space image's color looks different than the filled in flowers.
Products Used
Base Polish:

Look's "Pistachio"

Stamping Polishes:

Hit he Bottle's "Psycho Pink" and UberChic's "Essential White"

Advanced Stamping Polish:

Hit he Bottle's "Psycho Pink"

Stamping Plates:

Ya Qin An Y015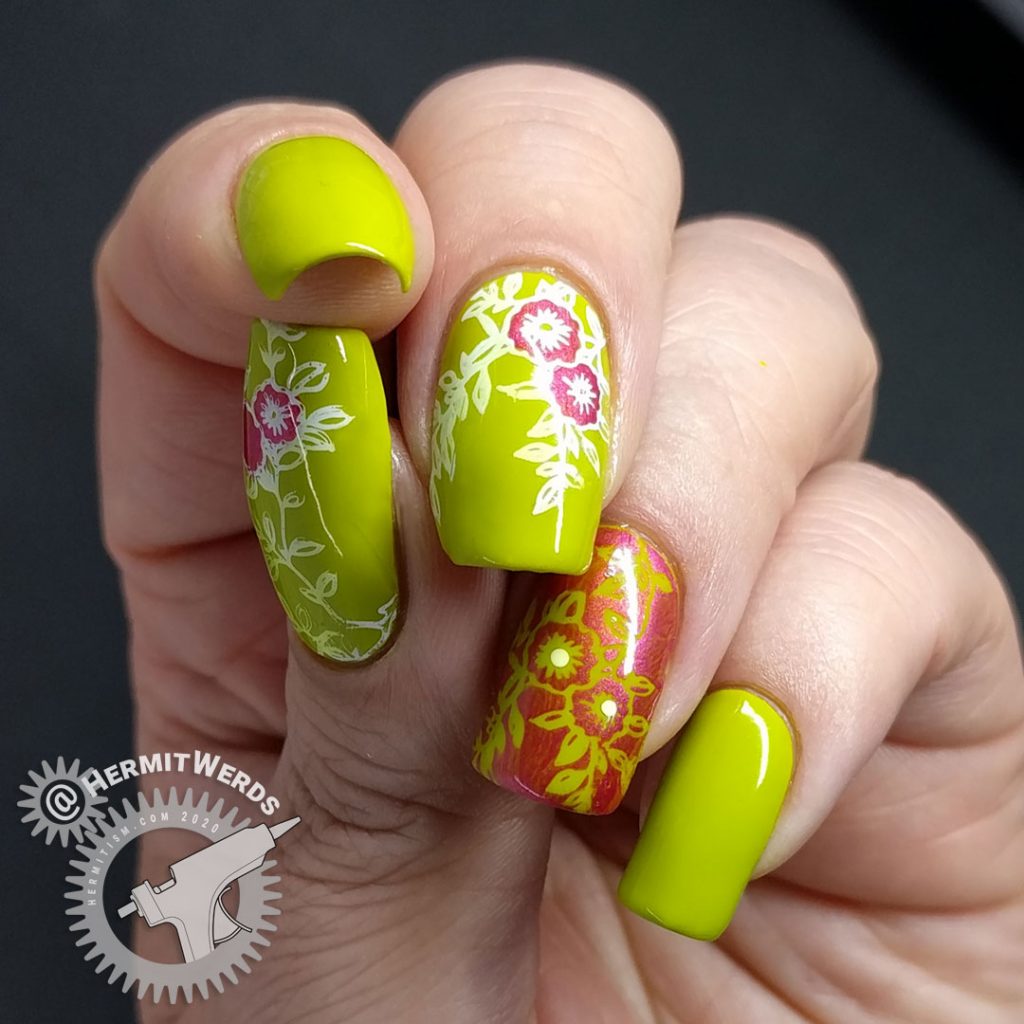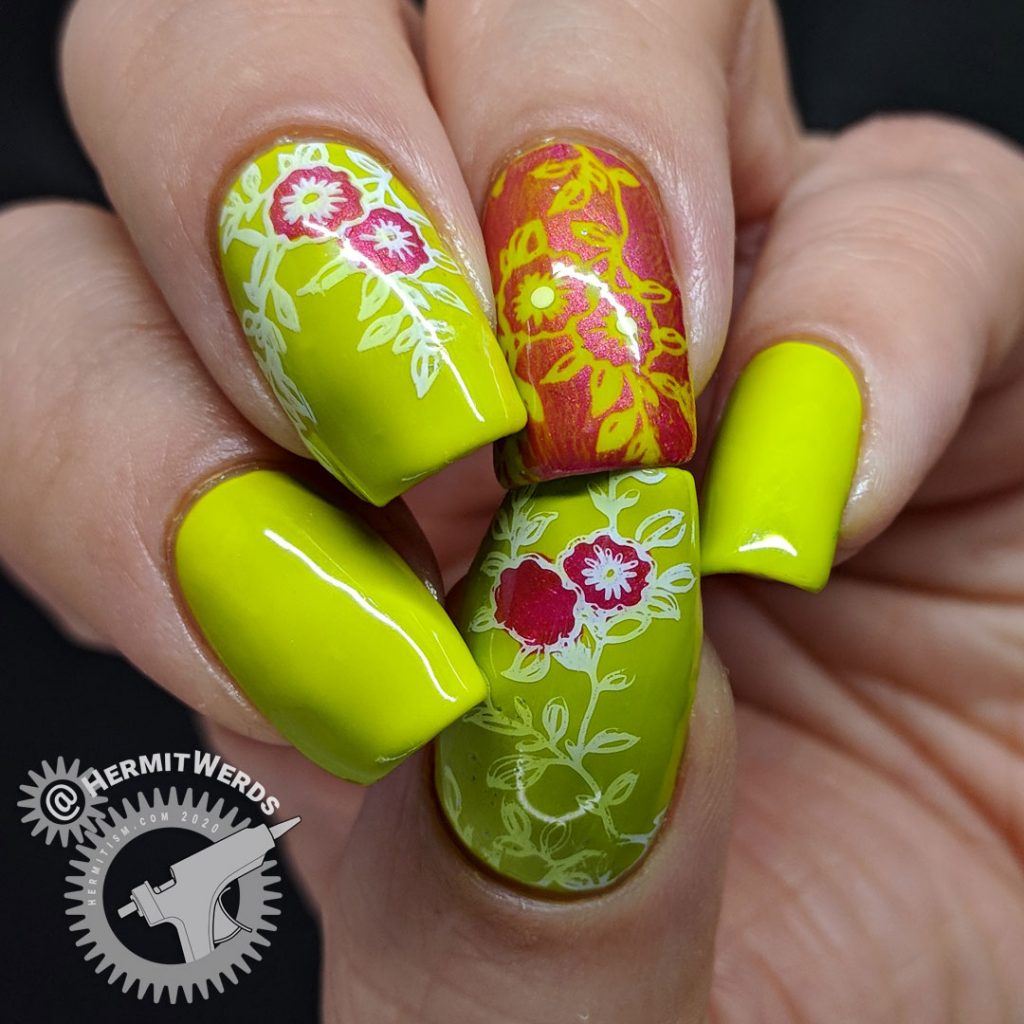 From a greater distance, the shade difference in the two pinks seems even more evident to me. *sigh*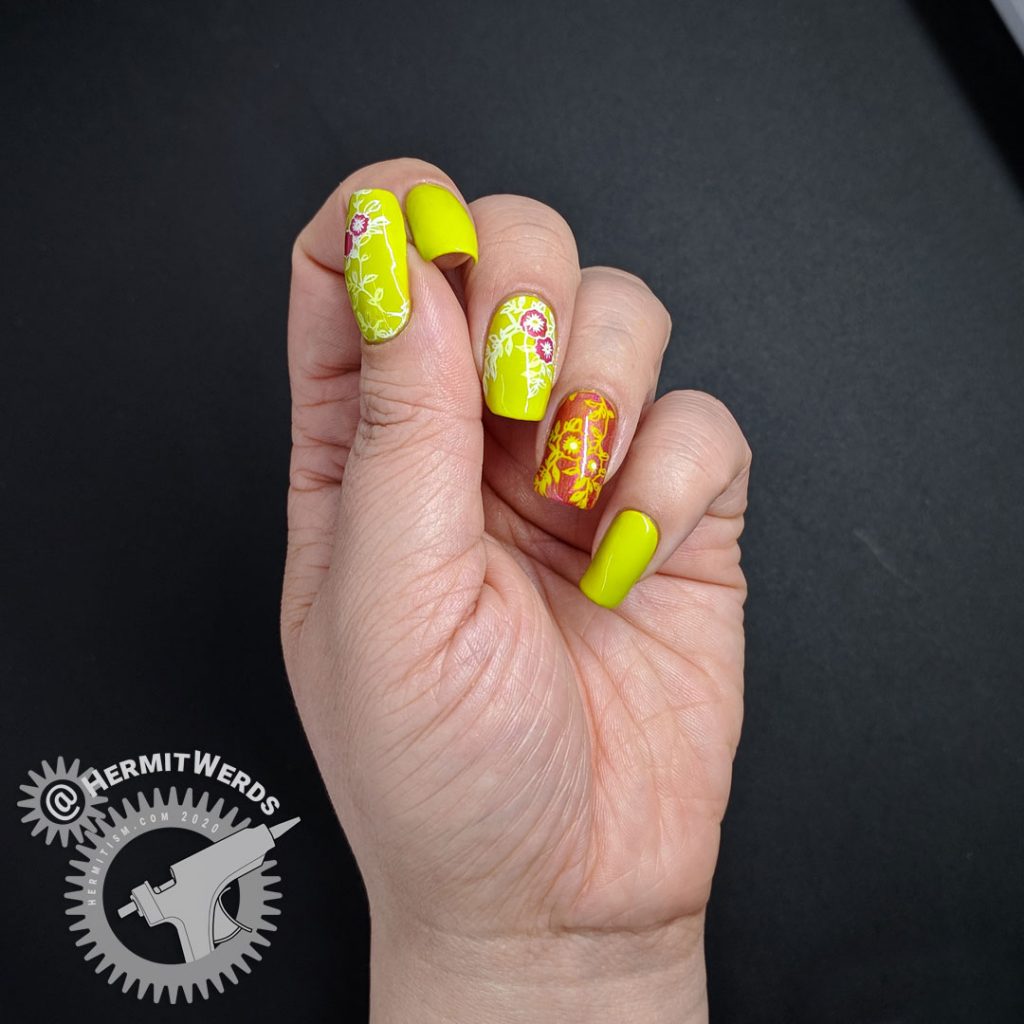 I do so love this shade of green. Since I'm posting on Sunday, Ine has already released the shade for next week: Tiger Orange! I can't wait!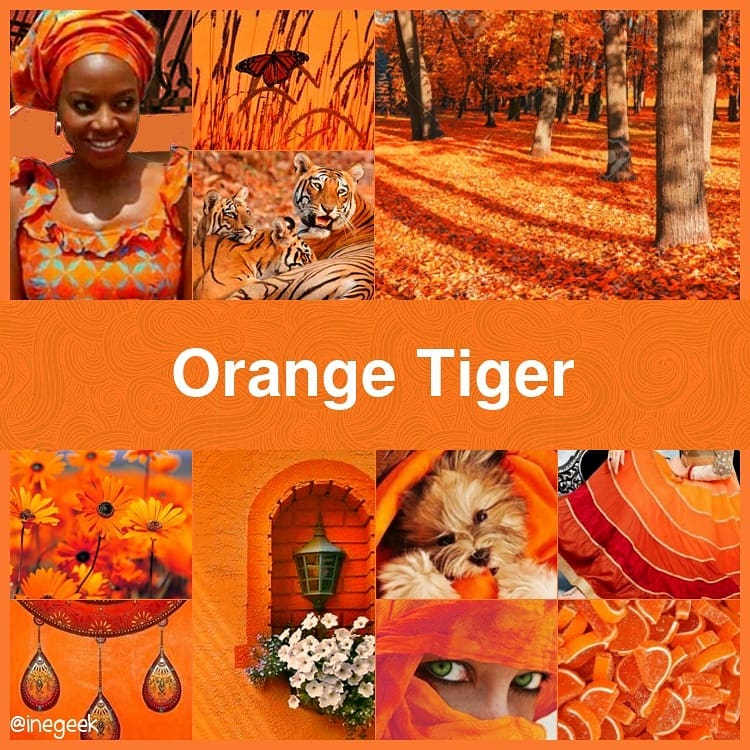 Until next time, friends! Which will hopefully be soon since I have plenty of unposted nail art designs. 😱