I painted this glitter-fest on the first day of 2020 and meant to at least post it on Friday, but my "little nap" turned into a six hours nap followed by maybe two hours of consciousness and then eight more hours of horizontal recuperation.
I may have started the year a little short on sleep. 😅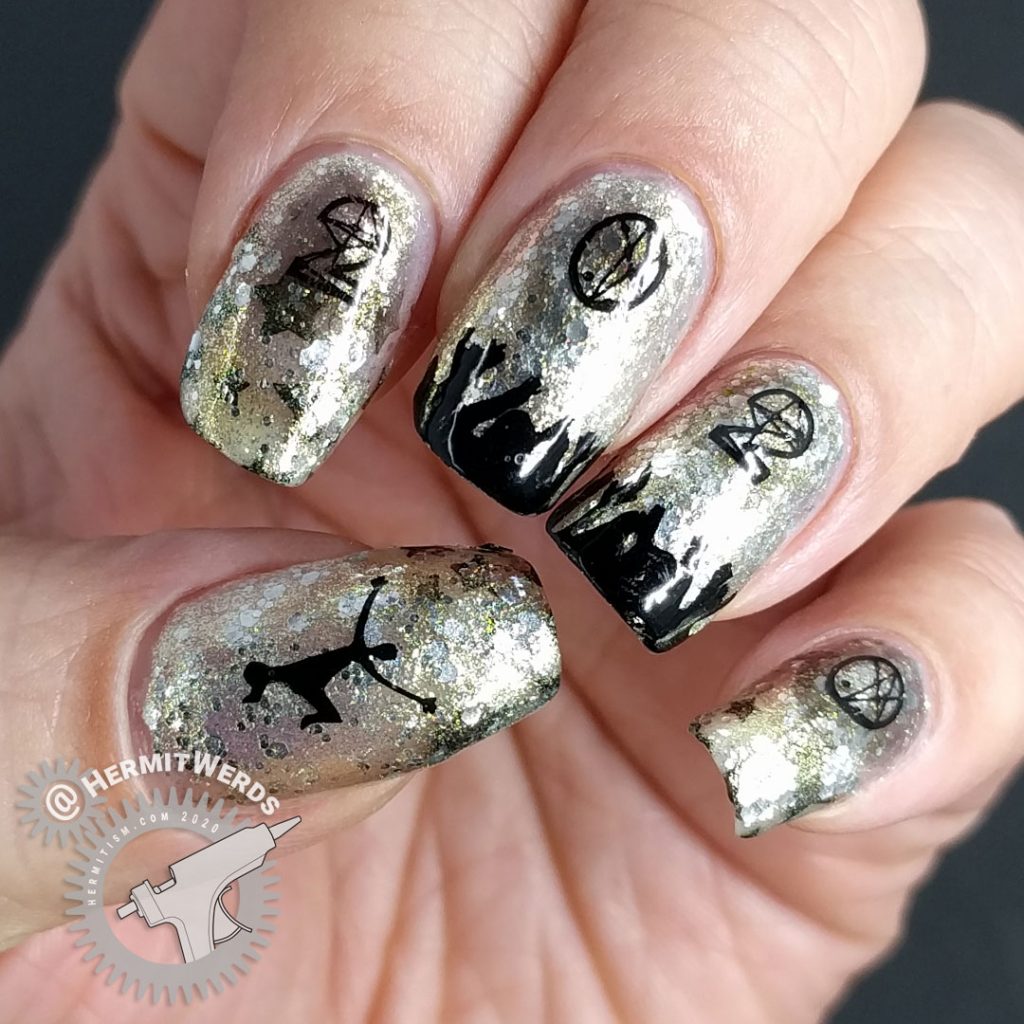 I'd actually drawn this design up for 2019 but rain out of time to paint it. So I decided to sit on the idea for another year. Its main inspiration is Essie's "Hors d'oeuvres", a gorgeous silver glitter polish with a lot of gold shimmer. Paint it over white and it looks more silver. Paint it over black and it looks more gold.
Add a gradient stamp using black and roll around in the best of both worlds. Or party like it's 2020.
Yeah, doesn't roll off the tongue like "Party like it's 1999."
Products Used
Base Polish:

Essie's "Hors d'oeuvres"

Stamping Polish:

UberChic's "Pure Black" with some gradient stamping with clear polish

Advanced Stamping Polishes:

Frankensteined black jelly

Stamping Plates:

Beauty BigBang XL-032 (cheering crowd), Mash-49 (stars), and Nicole Diary ND017 (dancer) and Typography Collection ND-001 ("2020")
I added a tiny bit of black jelly polish around the numbers to help them stand out against all the glitter. It is harder to capture the effect in photos, but the "clean" glitter on the inside of the numbers really shone.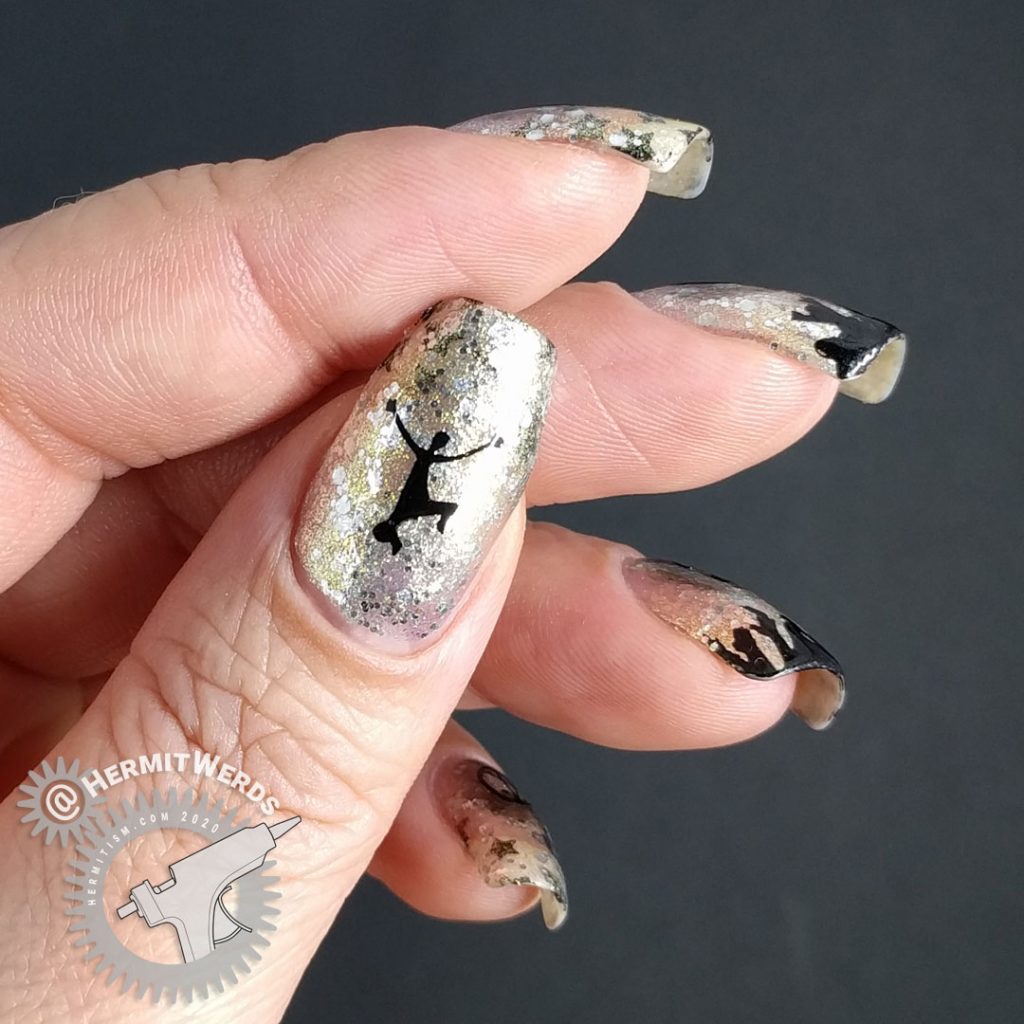 I hope you've had a wonderful start to the new year, friends. Until next time! 😘