It's terribly convenient when the name of a color can be used both as the title of the nail art inspired by it and the subject. Today I have my Orange Tiger mani for #pantone2019winterchallenge run by the lovely Ine (@inegeek) and it's not getting posted on the last possible day! 😱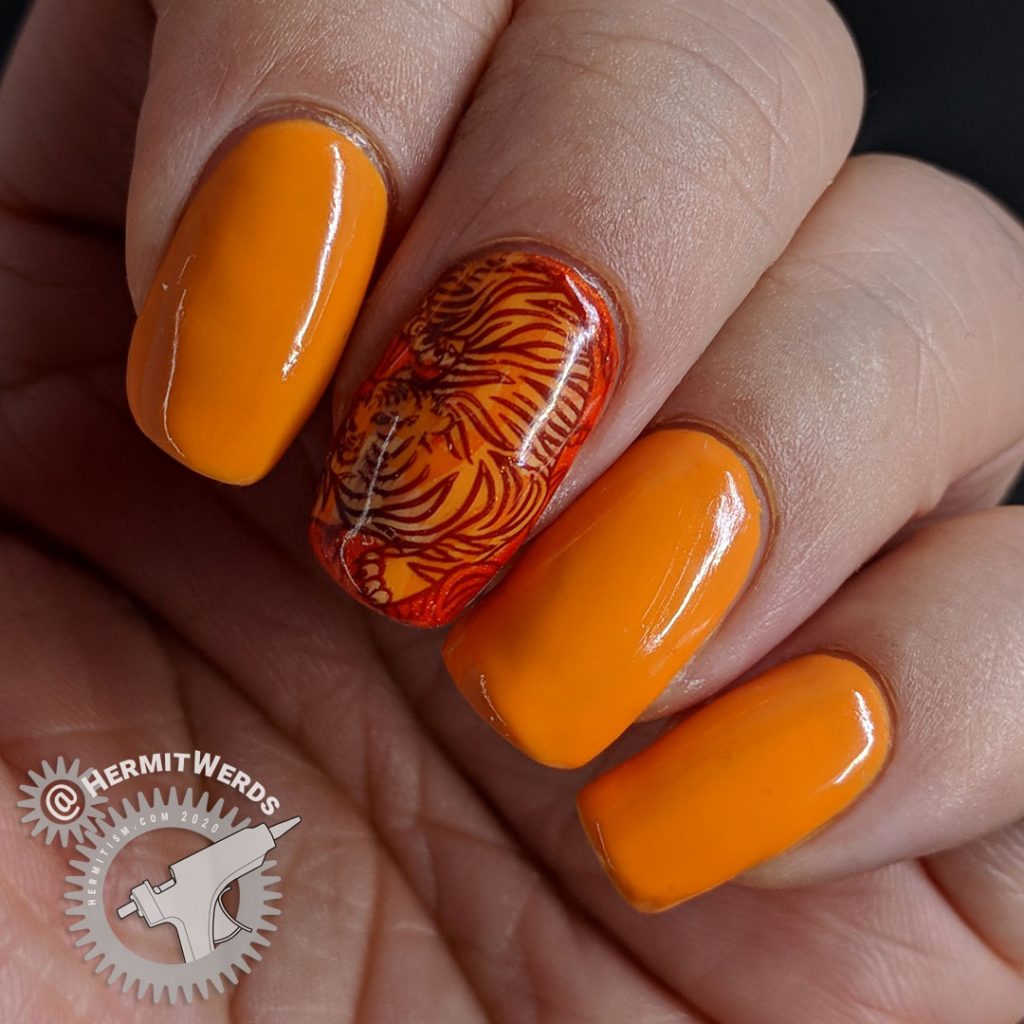 This is probably one of my best color matches for the challenge. It always amazes me how I can have so many bottles of nail polish and still not have all the shades I want. LOL
Since all of my nails were painted with the same base polish, I filled in my decal by painting around the tiger and then added a few highlights inside the tiger image with the same base polish mixed with white. I've wanted to use this particular stamping image for a while and I think it turned out pretty well despite smudging the decal a bit with my topcoat. *sigh*
Products Used
Base Polish:

Stamping Polish:

Advanced Stamping Polishes:

Stamping Plates:
So I love the tiger image, but I do have one complaint: the way the image is offset sucks. It has one full tiger with a lot of other tigers all around. But because they decided to stick the full image in the lower left corner, the tiger's head ended up on the side of my nail where it's hard to photograph. I could have cobbled together some way to center it more, but I was already feeling impatient that day (hence the smudging). It would have been nice if they'd just been more thoughtful when they put the stamping plate together.
Only a little ruined, right? 😅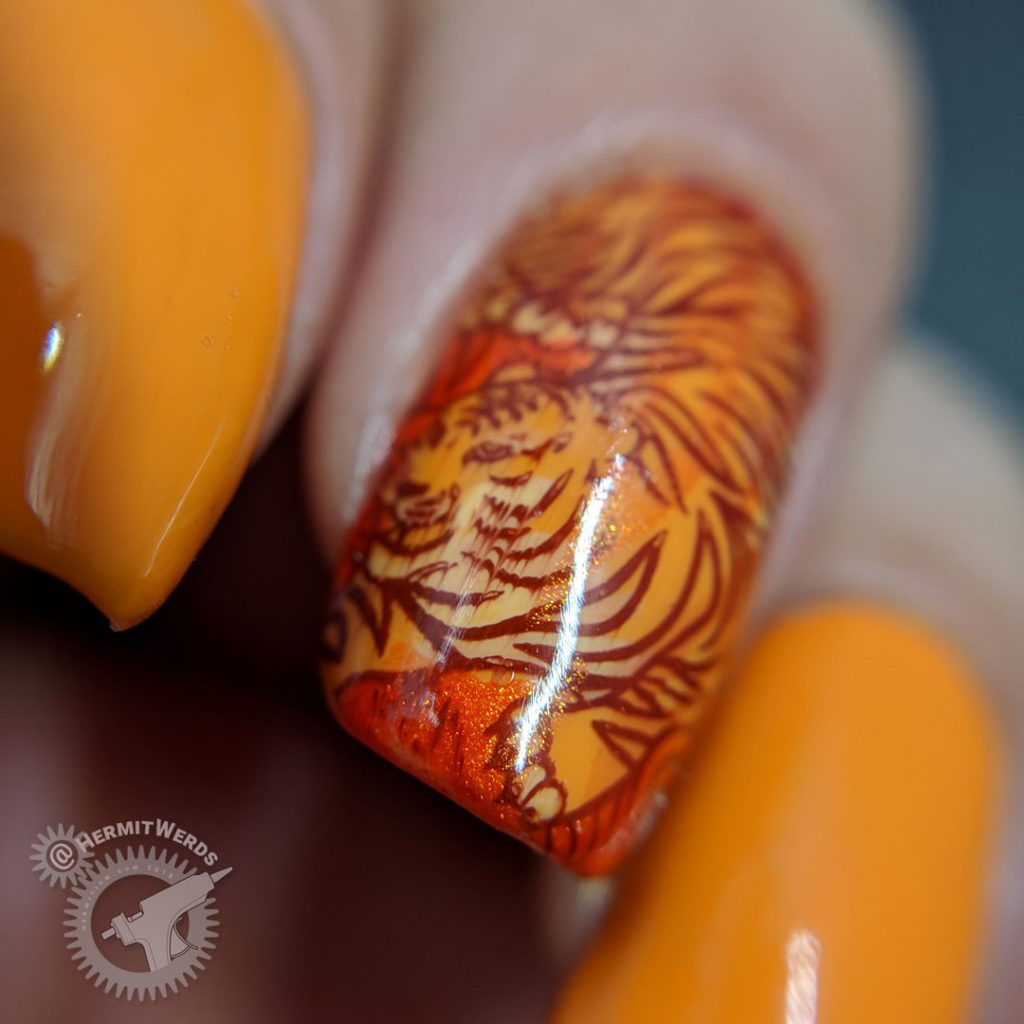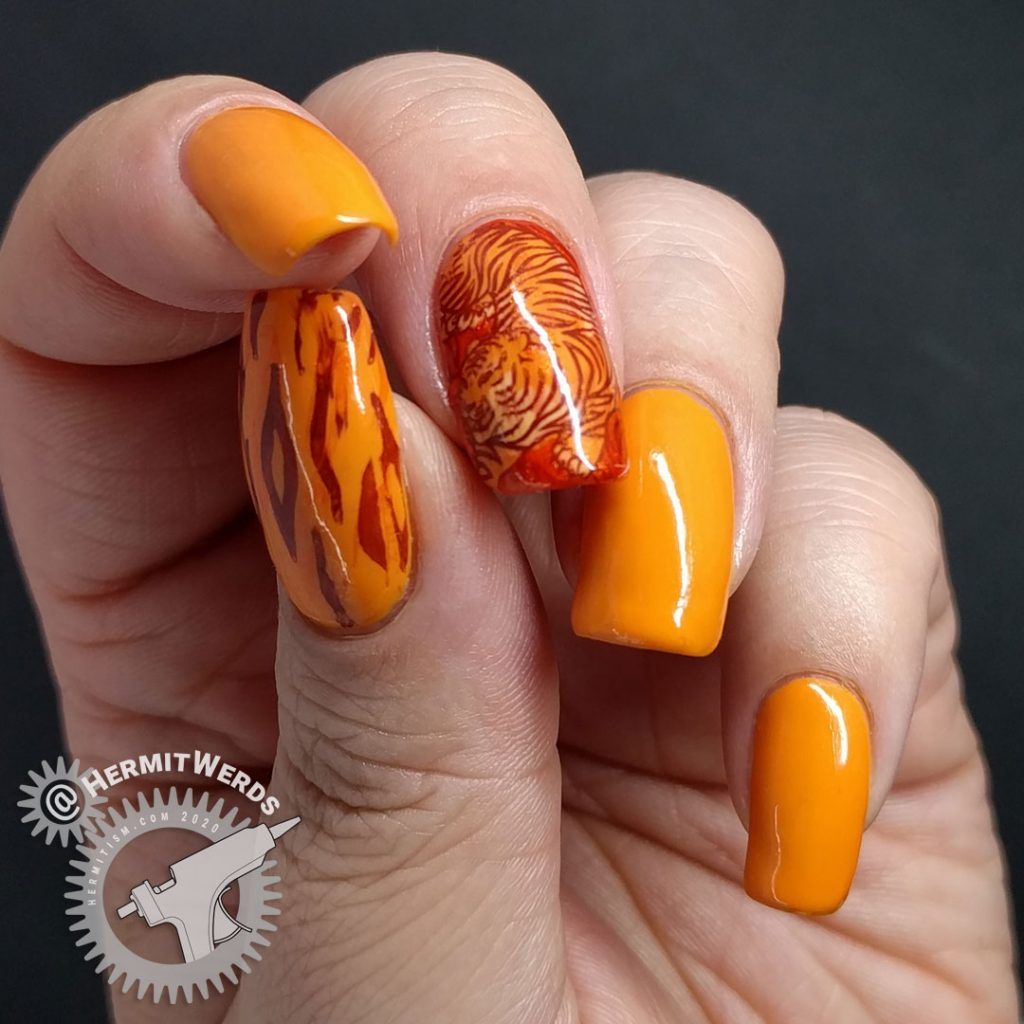 Luckily, the smear doesn't really show up once you're at any sort of distance. 🤣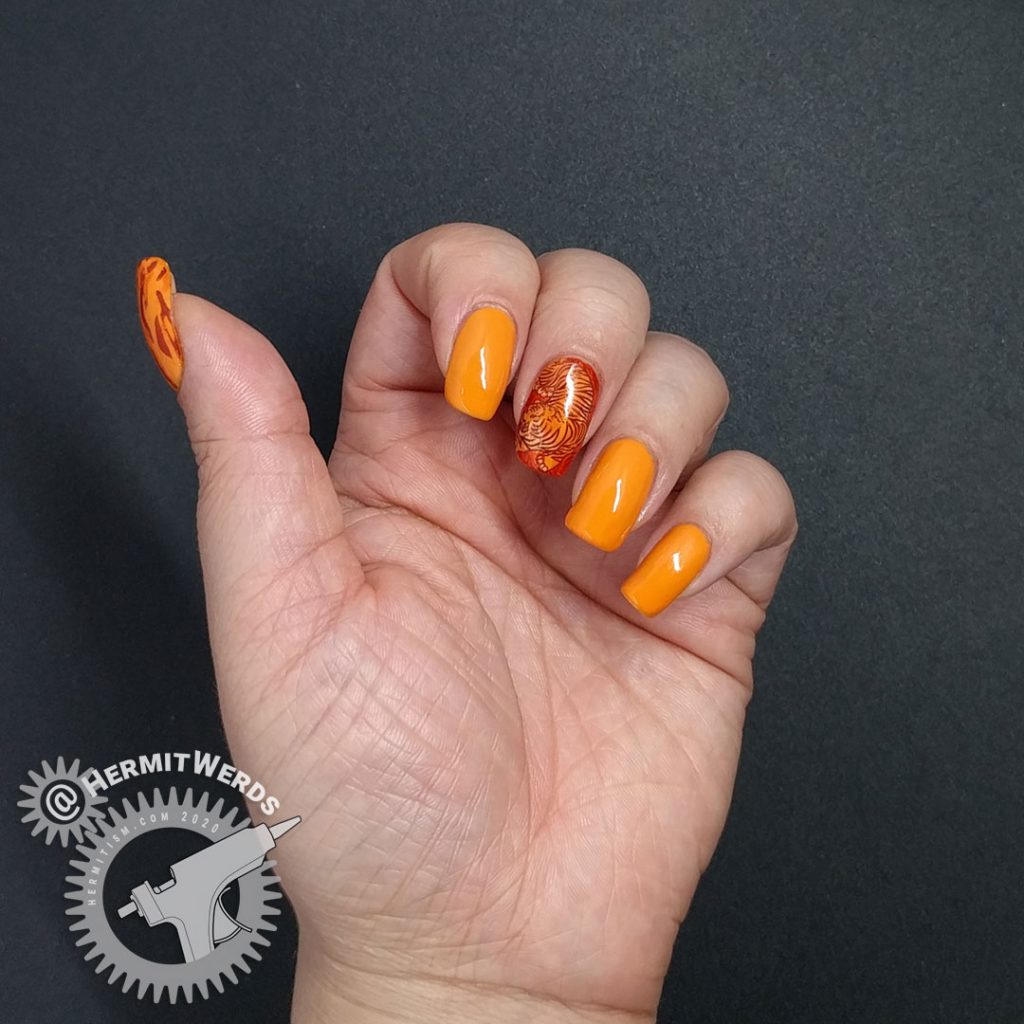 Since I'm posting early, I don't have the image for the next prompt. You'll just have to keep an eye out for the group tag and maybe check out what other polishes people thought matched Orange Tiger. Until next time, friends!