It doesn't even begin to feel tropical yet, but not all beaches are warm anyway. In fact, half of my beach experiences have been rather cold and windy (but still fun). Today it was Palm Trees for #ColoursWithinWomen so I turned to the Hangouts stamping plate set by Maniology. Amusingly, my nails are so ridiculously long right now that a most of the images are just too small. So I grabbed a phrase from the super wordy plate and kept digging through my collection for the plant life.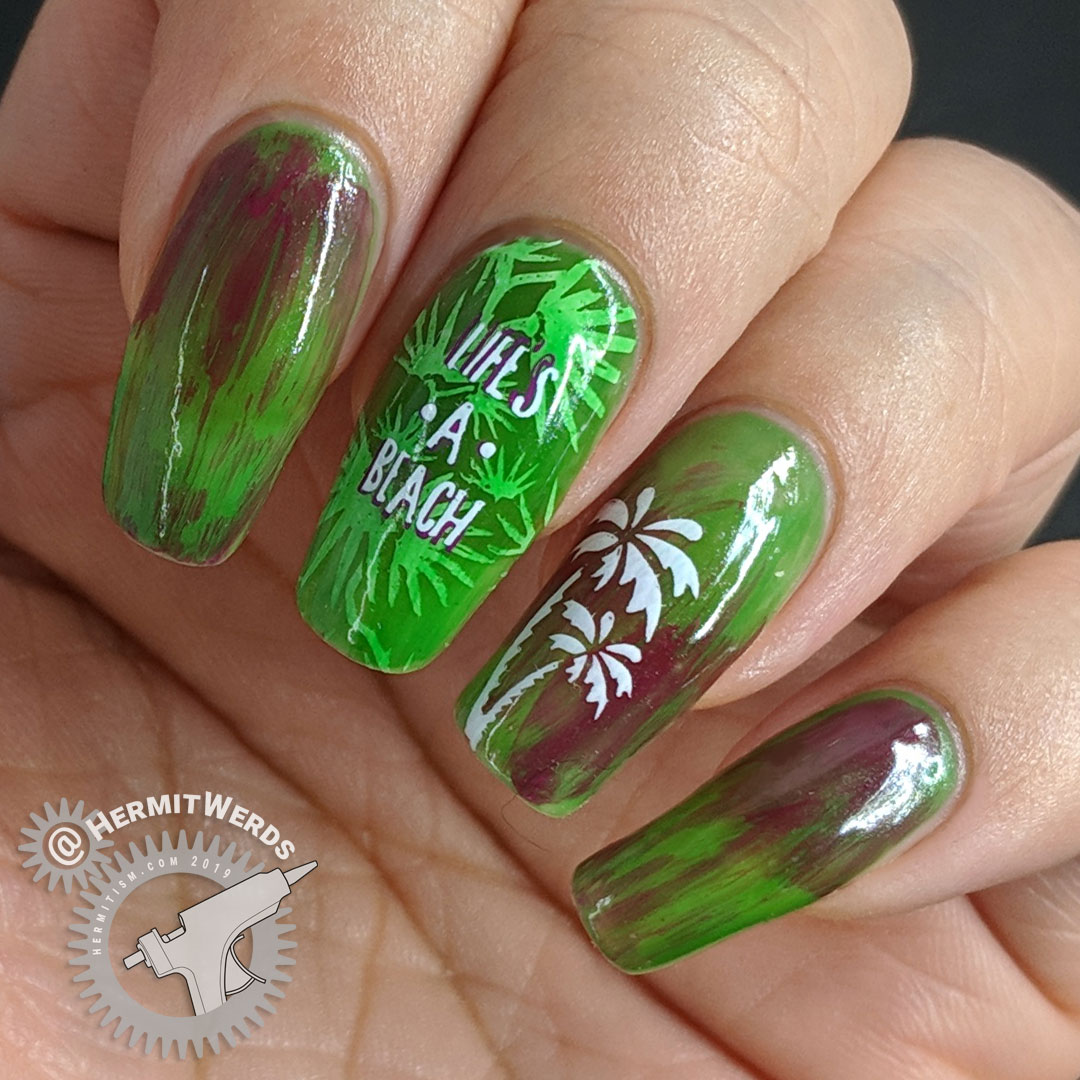 Products Used
Base Polishes:

Sinful Colors' Neon Collection "Light It Up" with ELF's "Fab Fuchsia" dry brushed on top

Stamping Polishes:

Stamping Plates:
Because these jellies are not quite neon, you do need a white undie to really make them bright. But I like them in their natural state so I generally don't use white with them. And much as I like my little pond with the plant fronds on my middle finger, I wish I'd used a dark green instead or added a little bit of pond to each nail. Instead I made one nail look really bright because of the white and then mixed in a fuchsia on the other nails which made them look even darker and more earthy. I love both looks, but I'd like them more if they weren't together.
However, this was already my second time painting this nail art, so I decided to accept it as it is.
#ColoursWithinWomen
Be sure to check out the group tag if you're liking what you see in this lovely collage. They even organized it by the colors we used in our manis this time! 🤩