For some reason this feels like a mani I have done before, but apparently I have not unless you count the blue ornaments on Blue Ornaments. LOL Maybe it's because I kept getting the wrong balance of colors and had to repaint my ornaments a few times. I still kind of wonder if I shouldn't have stuck to a bronze color for all of my stamping. Live and learn. Overall, this is a pretty simple nail art so I don't think much needs to be said about it. I was working with a limited color palette (pink/purple) although I did swing all the way over to a rather blurple shade.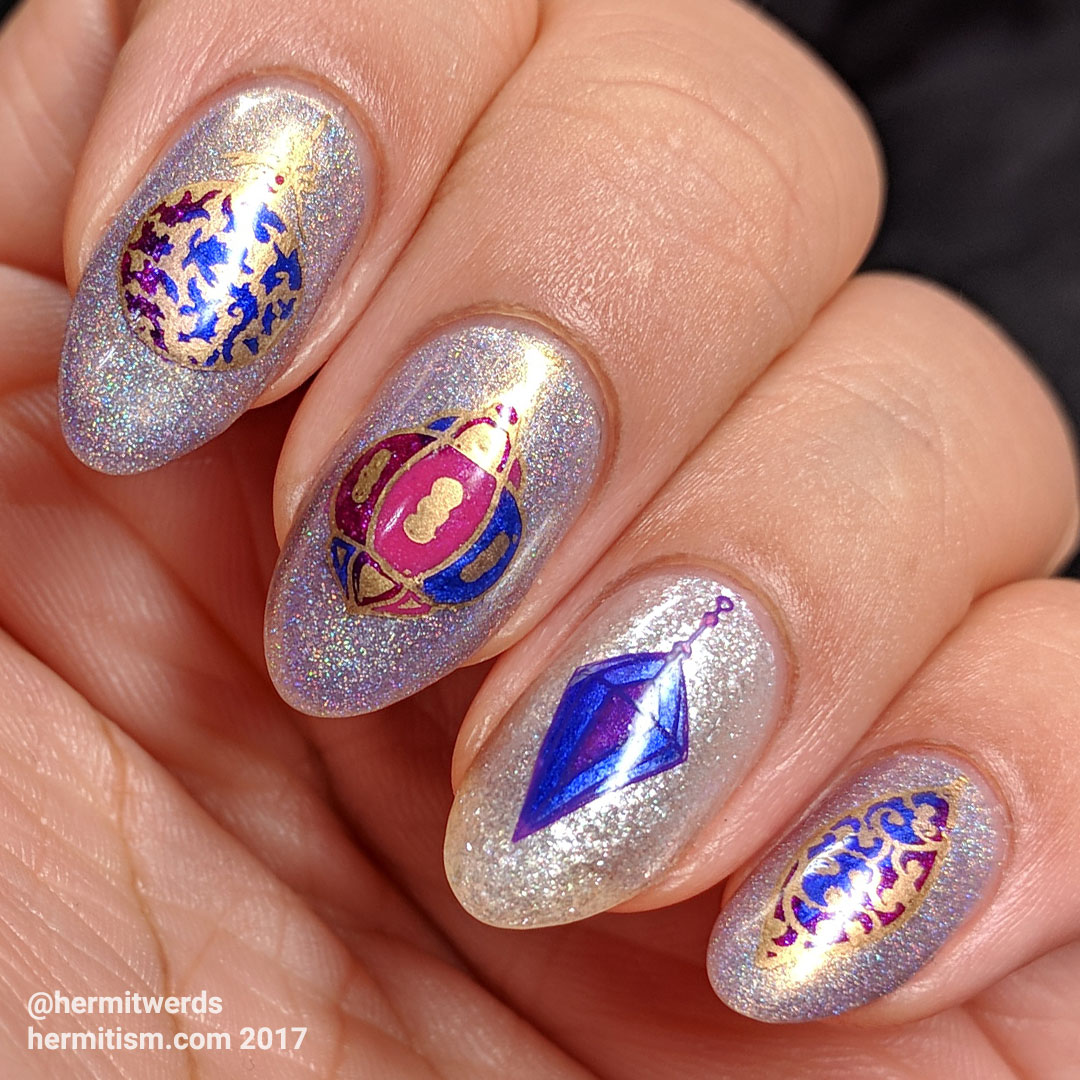 #firedazedchallenge – winter/holiday in purple & pink
I also caved this black friday and bought Shinespark's entire Winter Jewels 2016 set. I wasn't sure I wanted the whole set, but then she sold out of the "Blue Zircon" in the full size individual bottles so I said heck with it. I mean, I knew they would all be stunning, but I was afraid "Amethyst" would be too close to my Color Club "Cloud 9". It turned out to be less holo (and therefore more purple) and it also has a lot of gold shimmer in it. This means it will probably get more use on my nails because super holo things are very hard to nail art on top of once you get past the simplest of designs. Check it out. The odd nail out is my last unused KleanColor, "Metallic White". It is the only polish in their metallic set that will never be fully opaque.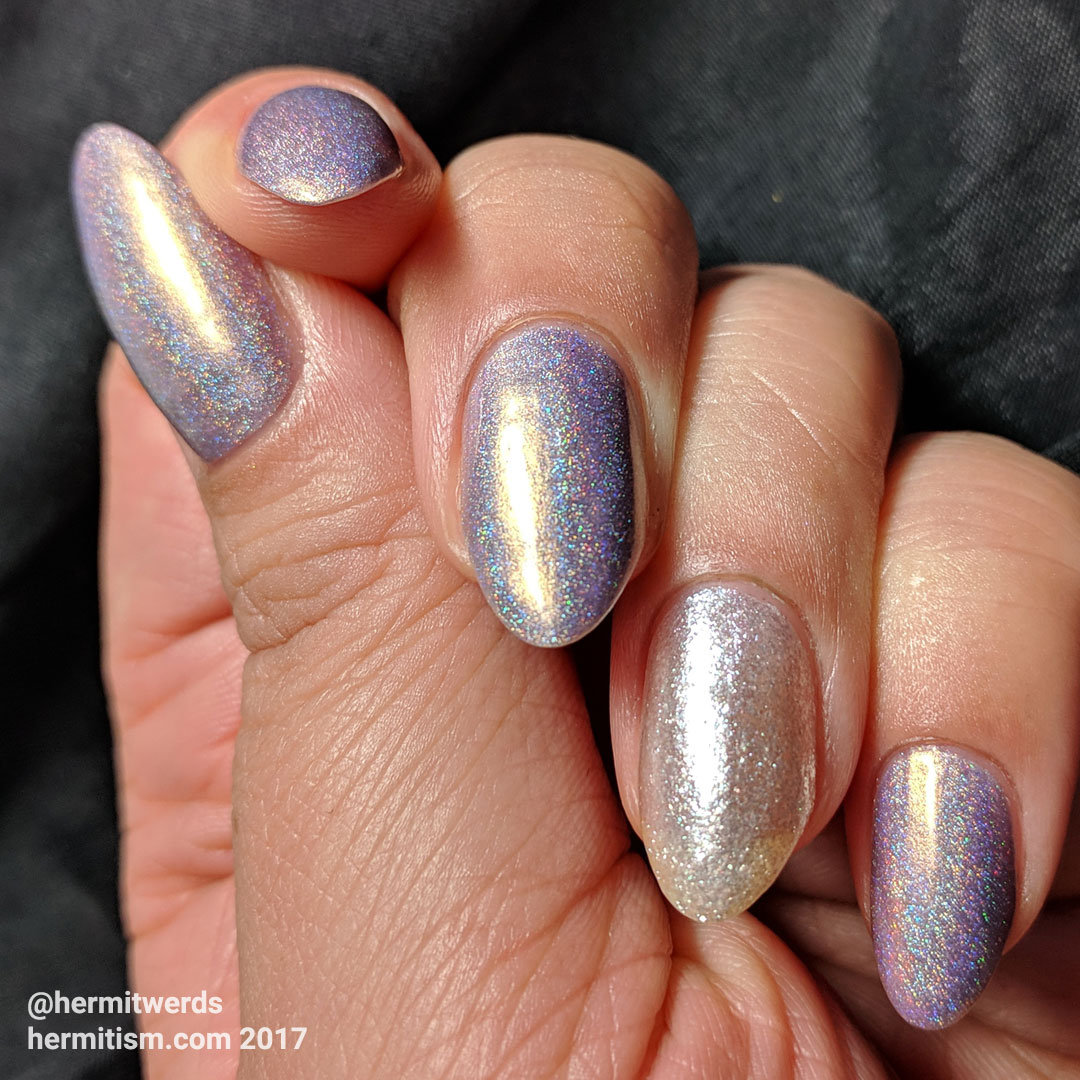 Shinespark Polish really has some beautiful new polishes. I just keep buying her older collections because I have a limited budget and I'm afraid they won't be there the next time I buy (for example: her Link collection is now gone). I did buy two of her new holiday thermals that I am going to link you to: "Snowfall" and "O Christmas Tree". You will be seeing both of these on the blog soon.