It seems like I only paint coral nails when it comes from a nail challenge prompt (#LigaNailistaChallenge) and then I just want to go full on coral. So today I have another coral monochrome. You can see the one I painted in 2017 here [Edit 1-16-2018: Sorry, it was a coral/gold only]. Happily, this time around I had more coral shades to pull from, starting with a polish from Dimension Nails that I reviewed last year (so…press sample). It is the only one of the three that I did not paint a full design for so now it feels like everything is equal. I did have a little more trouble with application this time, possibly because the air in my room is so terribly dry. Yay, winter. :p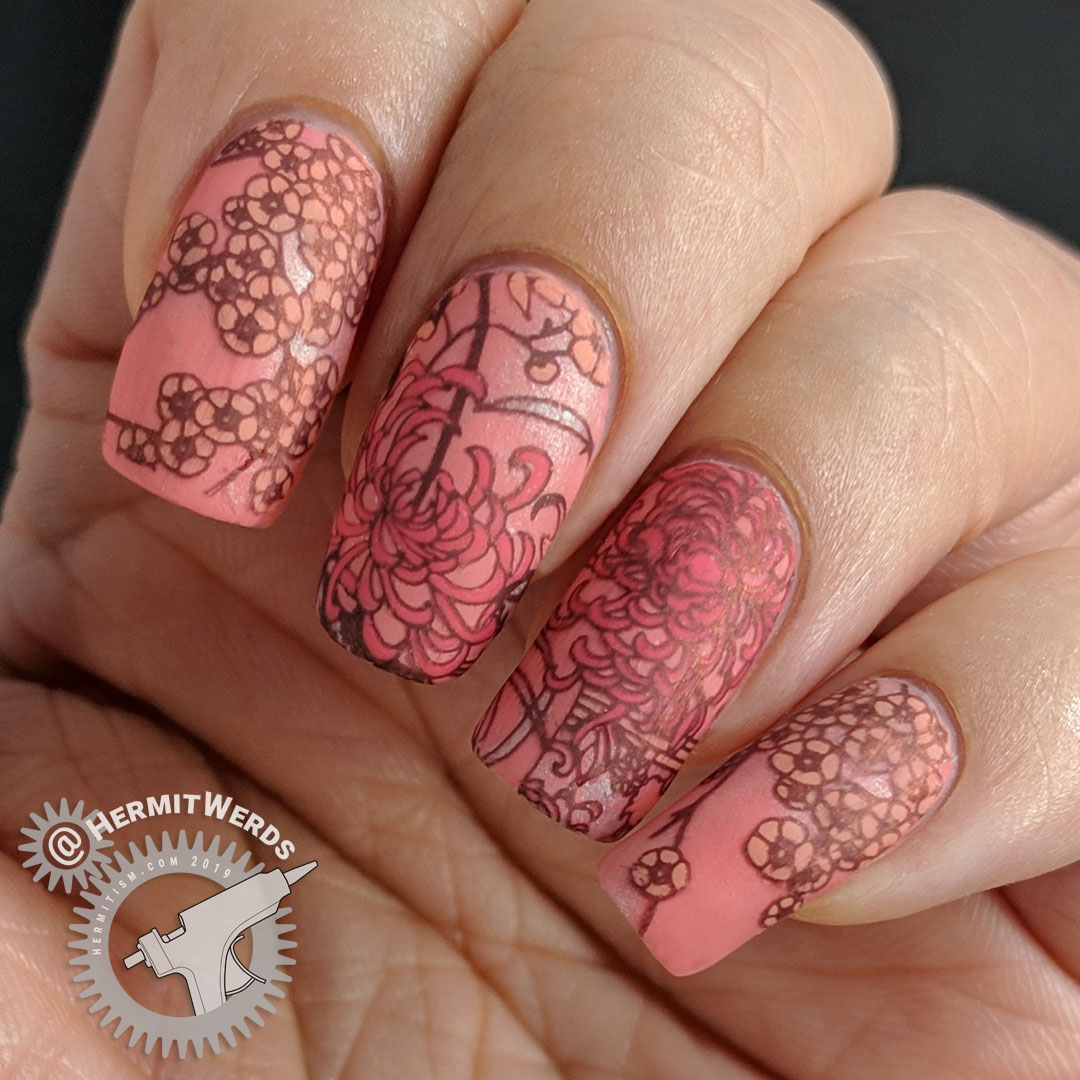 Products Used
Base Polishes:

Stamping Polish:

Advanced Stamping Polishes:

Stamping Plate:
I did want to have a tiny bit of another color included so I added some shimmer with a polish I haven't used in years: L'Oreal's "Atlantis". It added just that hint of green. I used a little bit in the decals on my ring and middle finger and a little bit of a gradient on my pinkie, middle, and index fingers. So the whole design still feels like I am truly monochrome, but it does have a flash of green to break it up.
And can I just say that while I love the Japanese chrysanthemums with their awesome long petals, they are a lot of work to fill in! Luckily I'd just trimmed a new brush for filling in decals so I mostly stayed inside the lines. 😬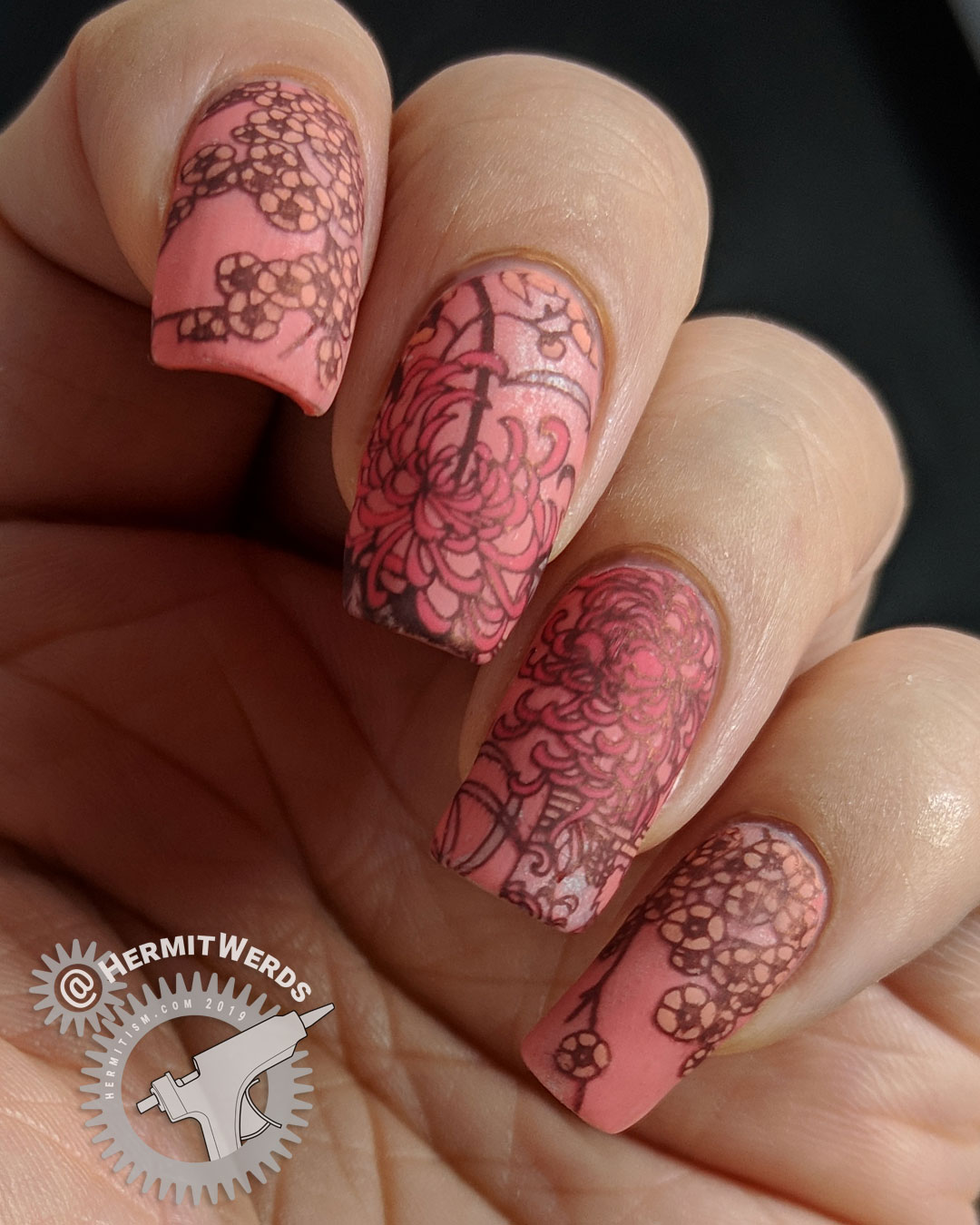 I tried out five different colors before I settled on B. Loves Plates' "B. a Milk Chocolate" as my stamping polish. Really, I would have loved to used a dark burgundy, but I don't have one. Yet. Emily from Born Pretty reached out to me and asked if I wanted to review some products for them so hopefully I picked one that will fill the stamping itch I want to scratch. Heh. Last year I relaxed more on using black stamping polish for everything and focused on overall color balance. This year…well, I might go back to avoiding black when I can. I love how it turned out here with the brown (even though I did smear the lines a little when I was making my decals *sigh*). This way it looks like a fine brocade for a kimono. 👘
And one last look at the design with a glossy top coat…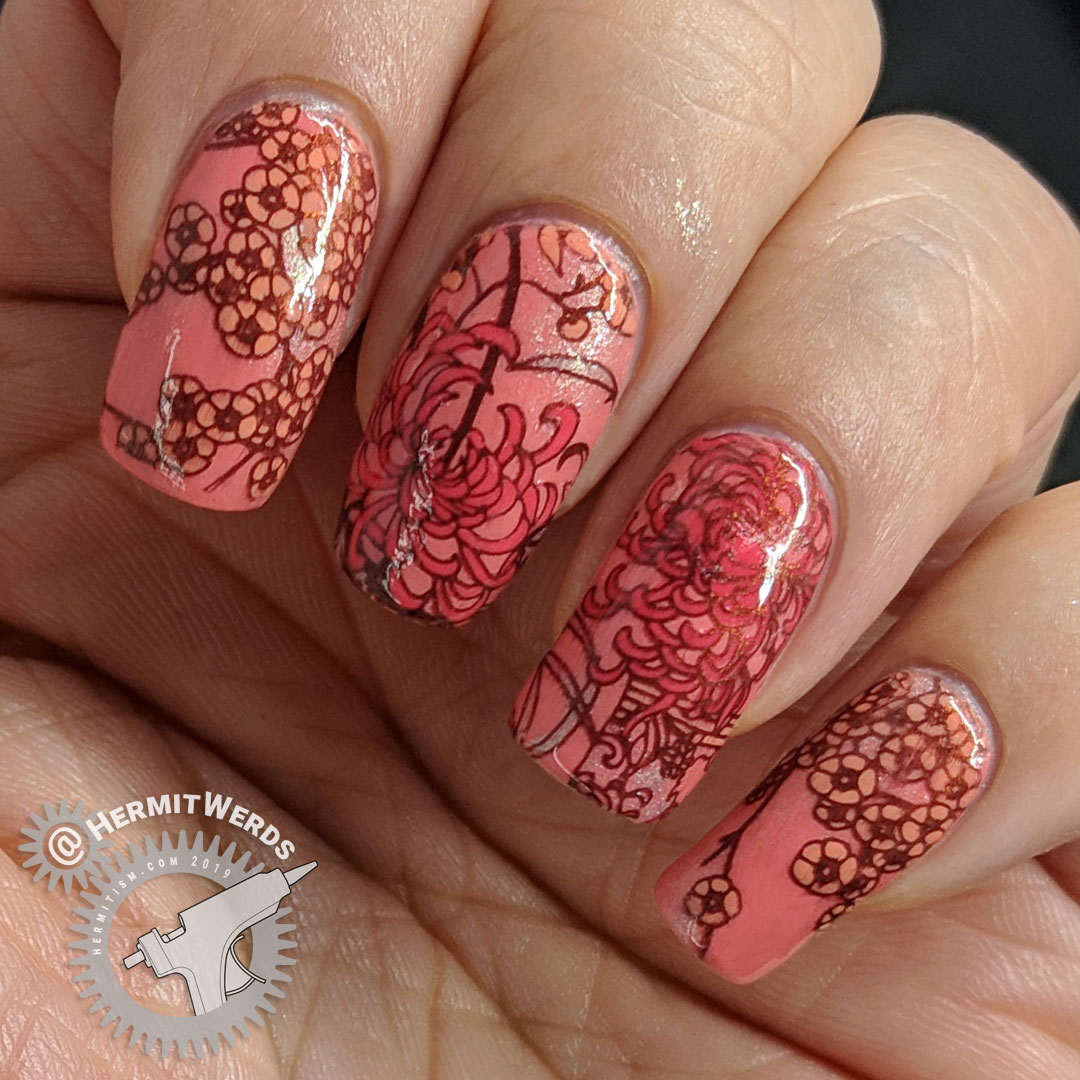 A Set, Complete
The completionist in me smiles. See also: Mustard Bird and Spring Kimono Print. Dimension Nails polishes can be purchased from Stephanie's site here.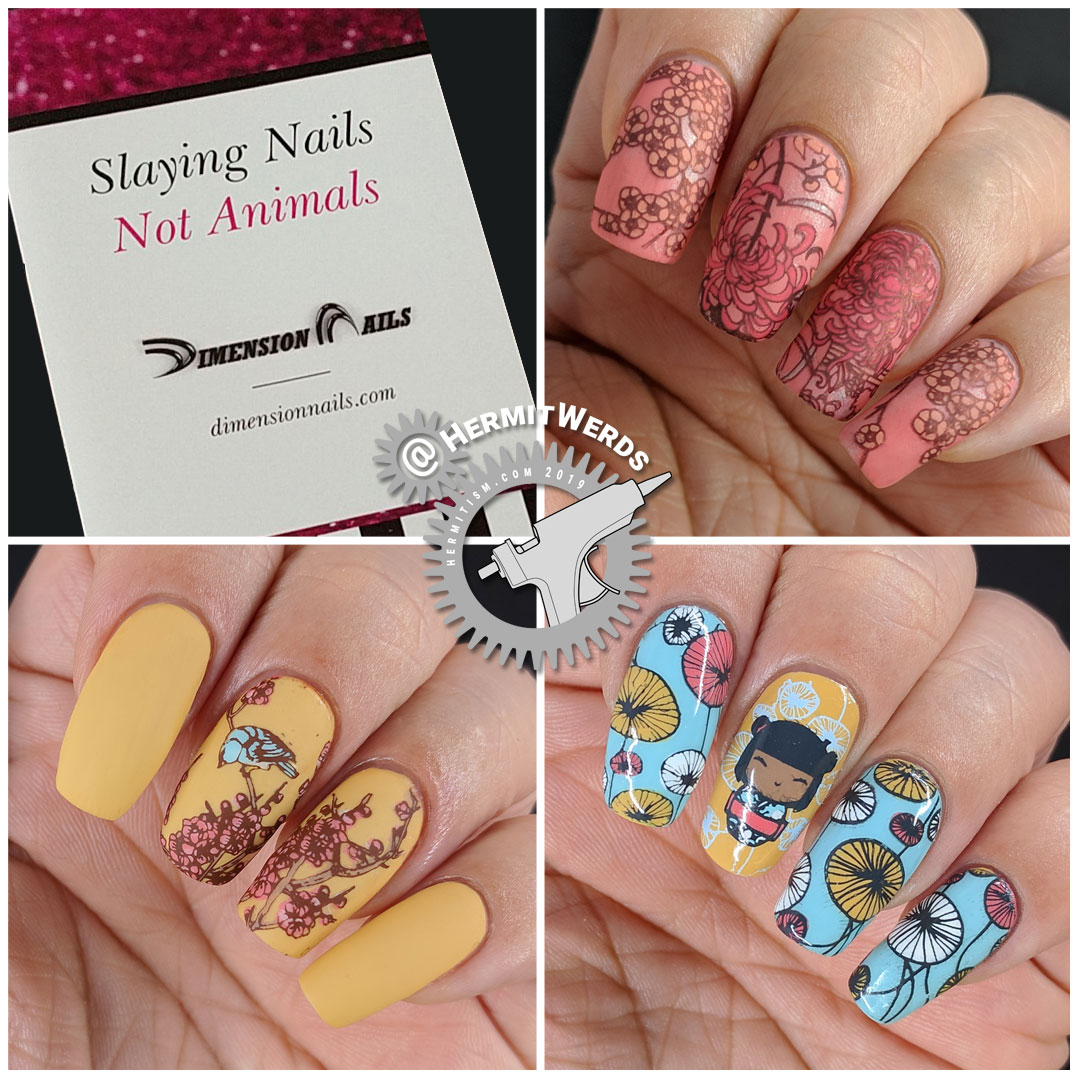 Tomorrow will bring what it brings, friends. Thanks for visiting me and hopefully I will be posting again soon. 🙂