You may remember that I reviewed these stamping plates back in December 2017. So even though I'm not sticking the [press sample] notice on the top of the post because this isn't a review, you should be aware that I did not use my own money to buy BeautyBigBang06 and BeautyBigBang12.
When reviewing any product, I naturally talk about how I want to use it and how I view it. But I also try to spend some time thinking about how someone who doesn't want to own several hundred stamping plates might view them. So I said that these plates had images that could be used out of the Christmas season. It felt a little like I was over-eager for my first sponsored review ever…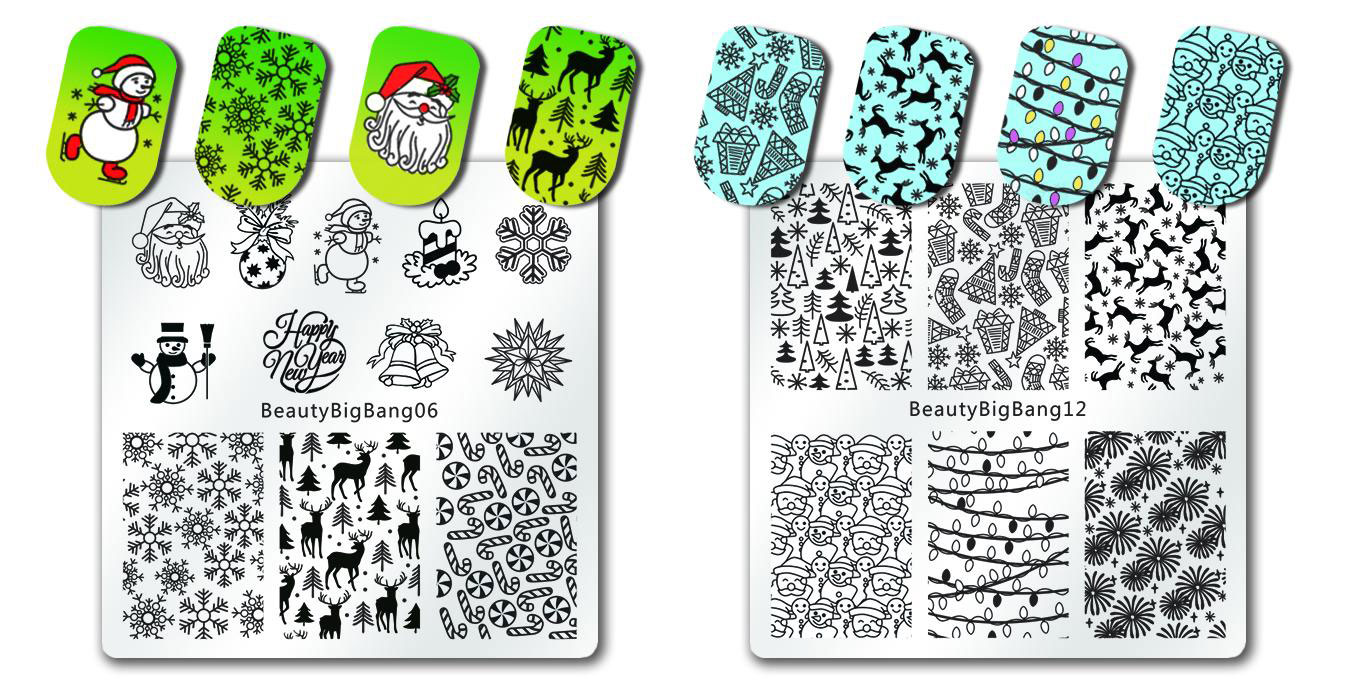 But they do because snowmen, snowflakes, and deer work well all winter. And the fireworks are appropriate for New Years, the Fourth of July or any other country-specific holiday where its peoples set off fireworks (although I have images I prefer more because: big collection). But turning fireworks into flowers? Well, I think if I'm going to say it, I should stand by it by doing it. So here are two test looks since I wasn't doing them at the time:
Kaleidoscope Flowers. Background is Butter London's "East End". Stamping done with Mundo de Unas' "Black" and filled in with Essie's "No Place Like Chrome" and "Penny Talk", Jenna Hipps' "Ain't Life Grape?", "I Surf with Boys", and "Jenna and the Giant Peach", Milani's "Sugar Plum", Sinful Colors' "Black on Black", and Zoya's "Amy" and "Tart".
Field of Flowers. Background is Sinful Colors' "Mint Apple". Gradient stamping done with Mundo de Unas' "Lilac", "Holland Blue", and "Tulip" with dots of Finger Paints' "Master Muse".
I hope you feel like I proved that they can be used for other seasons. I tried to aim for fall and spring with the test looks. Also, the yellow centers of the flowers are a good example of why I top coat so much. The stamping polish underneath has slightly stained the yellow since there is no barrier between them. And now onto the main event: a full summer mani with these stamping plates made for winter/Christmas. It can be done!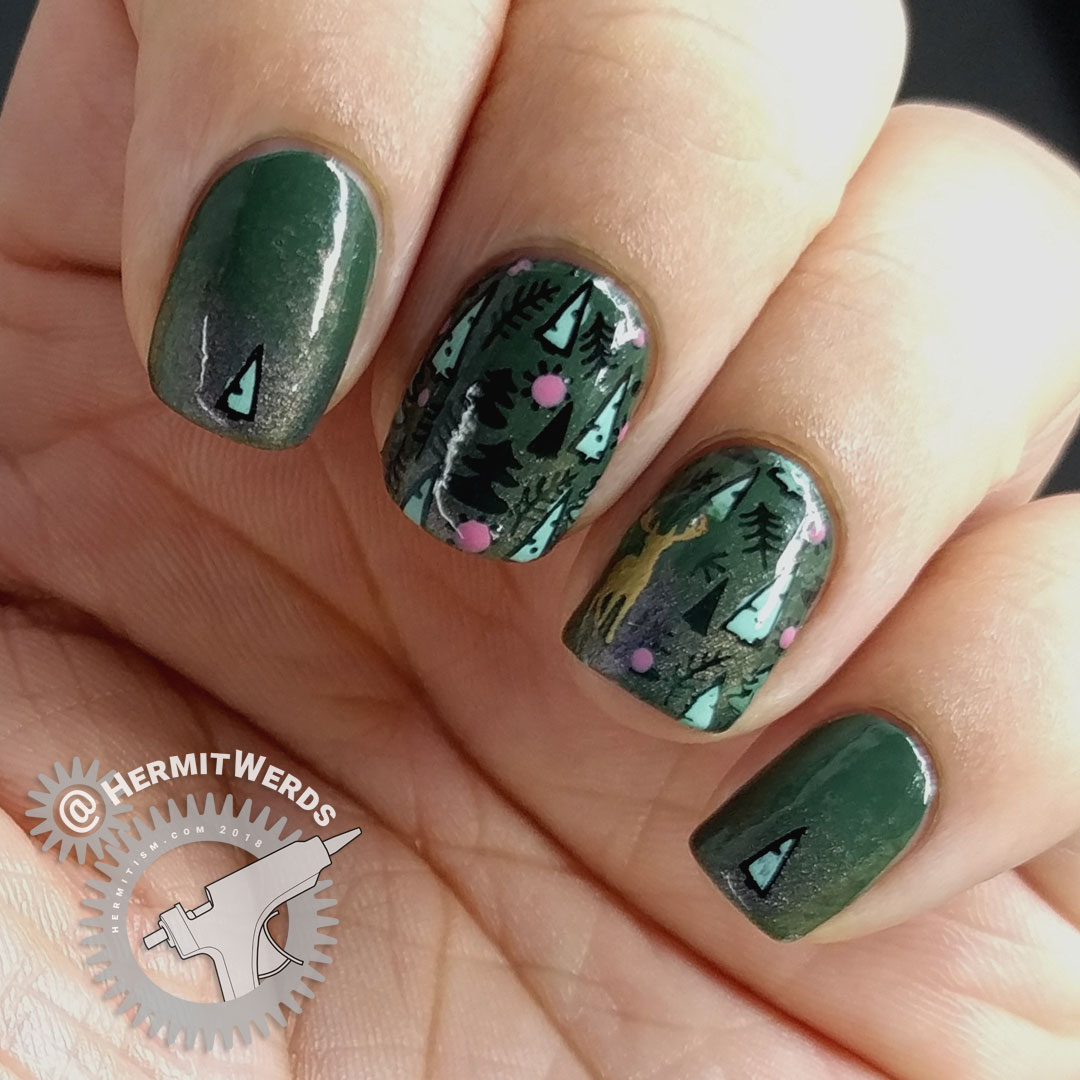 So summery forest mani achieved! Which was perfect for #GlamNailsChallengeSept's forest prompt. I think the only thing I might do differently is adding a black or dark green dot before adding the purple so the flower part has an outline. Or double stamping the "flowers" with a spring color and adding a yellow dot.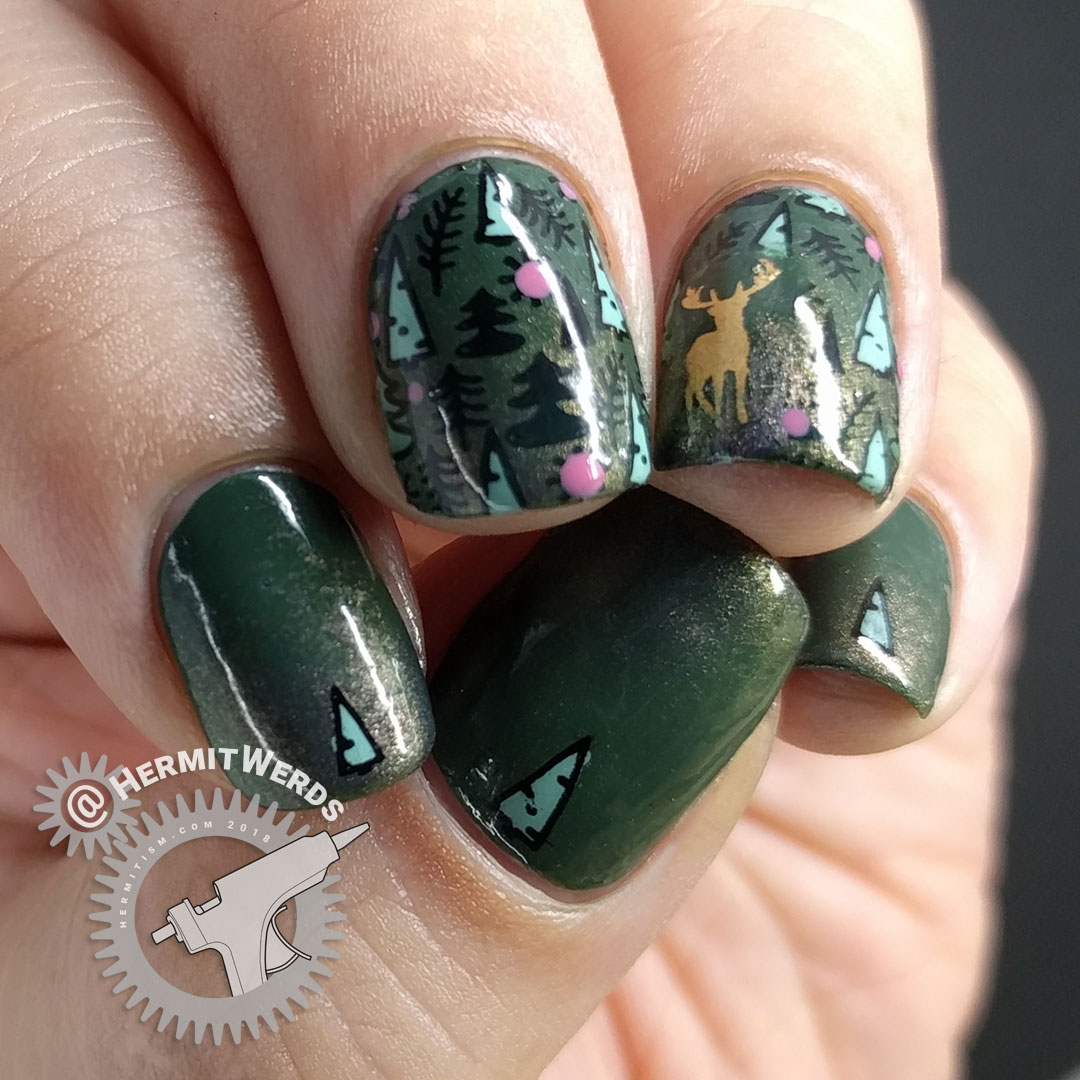 Tangent-ing
I used to wonder why late spring and summer manis were so focused on tropical nails. It's not like we all automatically take vacations to the equator. Why not more manis about camping or visiting a nearby lake or river?
It took about a year of social media participation for me to realize it's because seasons focus on different trees. Fall/winter is full of evergreen and the changing colors of leafy trees plus plain old bare tree branches. Spring tends to be a lot of flowers and blooming trees with some leafy trees. So that leaves people tired of the other two and ready for palm trees by late spring and summer. Also, traveling to a tropical vacation is more of a high status thing than visiting some place you can just drive to. *cough*
I could be wrong, but that's my best guess. 🙂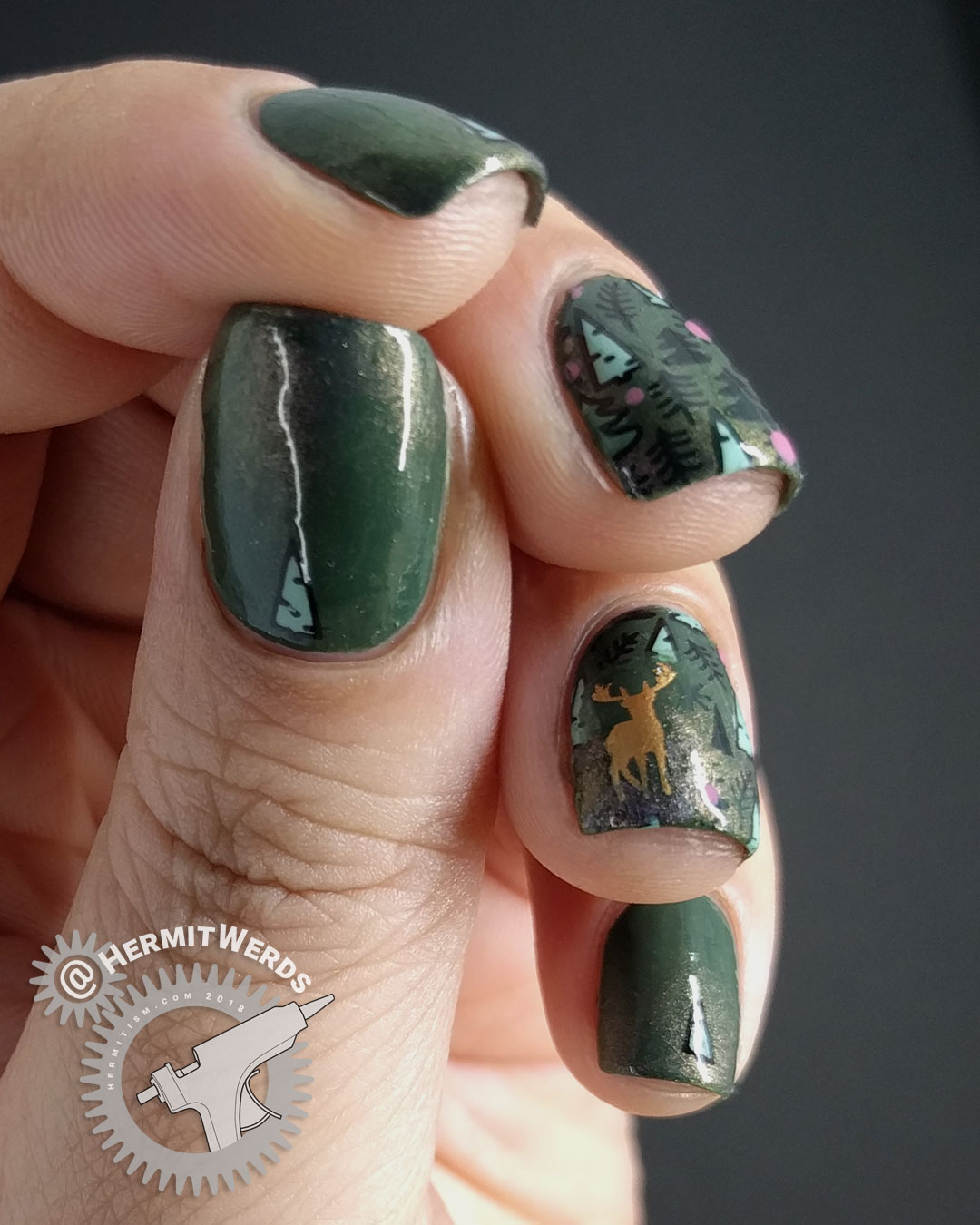 Well, that's all for now. Hopefully you feel like I've done my duty by you as a reviewer. 🙂