Yesterday we were traveling over the sea and today we're beneath the water's surface with this brown 'O' is for Ocean mani for #AZNailArtChallenge. I wanted to pair China Glaze's shimmery "Choo-choo Choose You" brown with duochromes and see what kind of magic would happen. I'm loving the results. I even used some of the duochrome on the leaves for #glamnailchallengesept's Colorful Leaves prompt.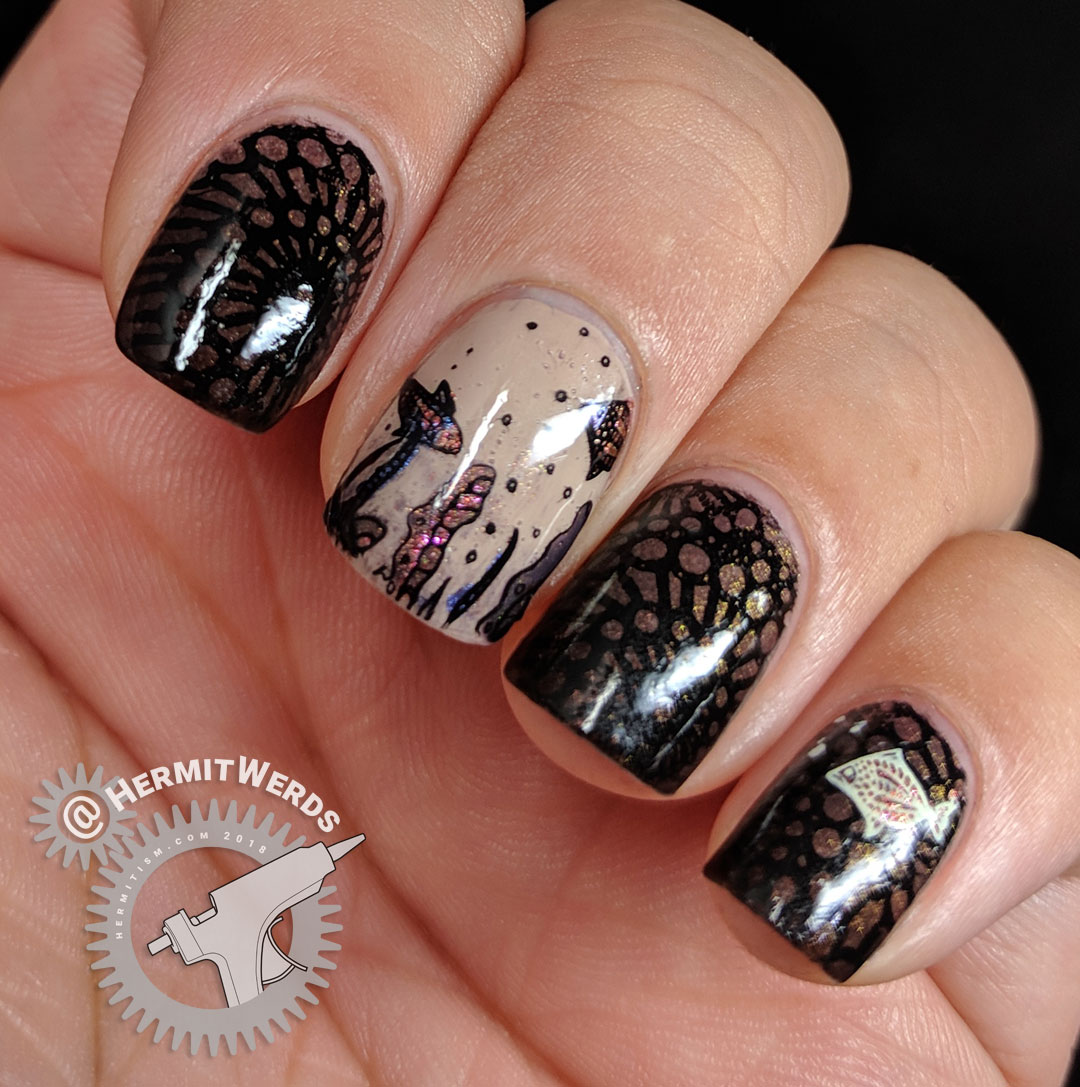 I used a clear polish that was getting too thick to stick down my decals and it created bubbles which actually worked well with this mani. Nevertheless, I finally added more thinner to it so I don't have to worry about bubbles next time. 🙂
The next day I looked at my nails and wondered what it would look like if I matted it. So there's a tiny bit of tip wear and a dent because I'm destructive, but I like the way this looks as well. Sadly, I took it under my natural light lamp and it was very hard for me to get the camera to focus while trying to hold my phone. My next phone is definitely going to have to be smaller than this one. :p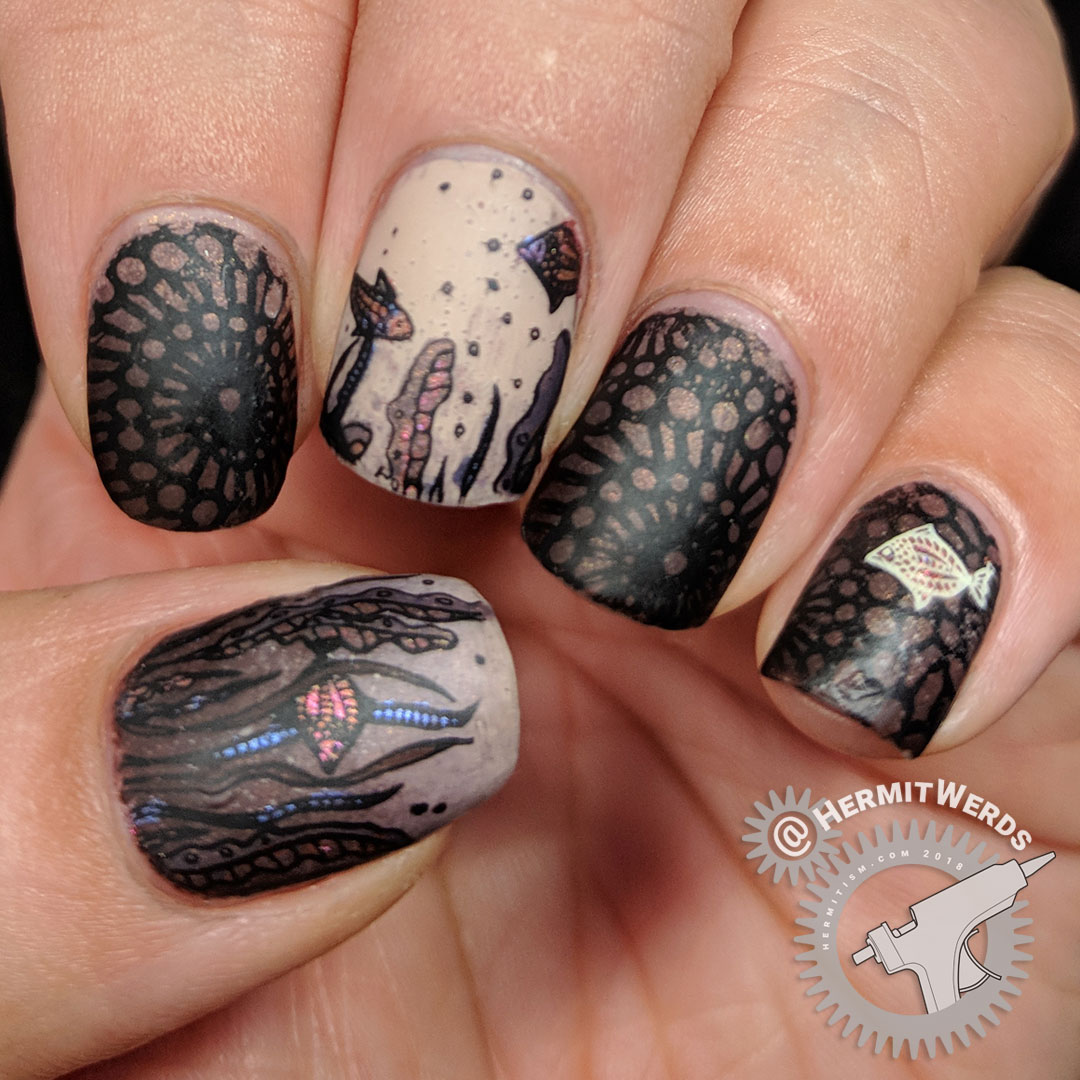 Check out the group collage for #AZNailArtChallenge and then check out the group tag to see the individual designs.