I love bees (and bugs in general really), so I was so excited for #firedazedaugust's last prompt Busy Bees. I haven't done a truly green manicure in a while so I decided to go for a garden-view of bees working (which also gives me my fourth Nail Challenge Collaborative flower nail art). It helped that my order from Shinespark Polish arrived and I had some green polishes I was super excited about to play with. So the stamping color came from the beautiful glitter in "Hulk Rage" (which came in a set with a lovely one-coat-er brown) and the darker green is "Link" from a set focused on the Zelda games (which I have a history of enjoying but not completing…yet).
I was hoping to repeat the effect I got on Primary Tribal Print of a matte background and super metallic polish on top that seems to glow, but it didn't work out that way. I did three things differently that might have caused this:
I didn't have a gradient in the background. I just had one solid dark color.
I used a different brand of polish that wasn't specifically a stamping polish. I am probably going to pick up more of those lovely Pueen metallics sometime.
The stamping plates were cheaper with finer lines and more shallow etchings which means the layer of metallic polish on my nails was thinner and less opaque. In fact, part of the wings would not pick up at all and I had to kinda sketch it in with a pin.
Either way, all the photos are with a glossy top coat because the matte ones just looked meh.
I love these nails though. So I'm trapped. Because I have a different manicure on each hand and I'm not ready to take them off, but I have kirin nails to paint tomorrow that I am very excited about. So. I am going to be painting them on false nails. It's going to be cool, I hope. I'm starting to accumulate quite a pile of finished false nails. I'm not sure what I'm going to do with them. Maybe I should sell them?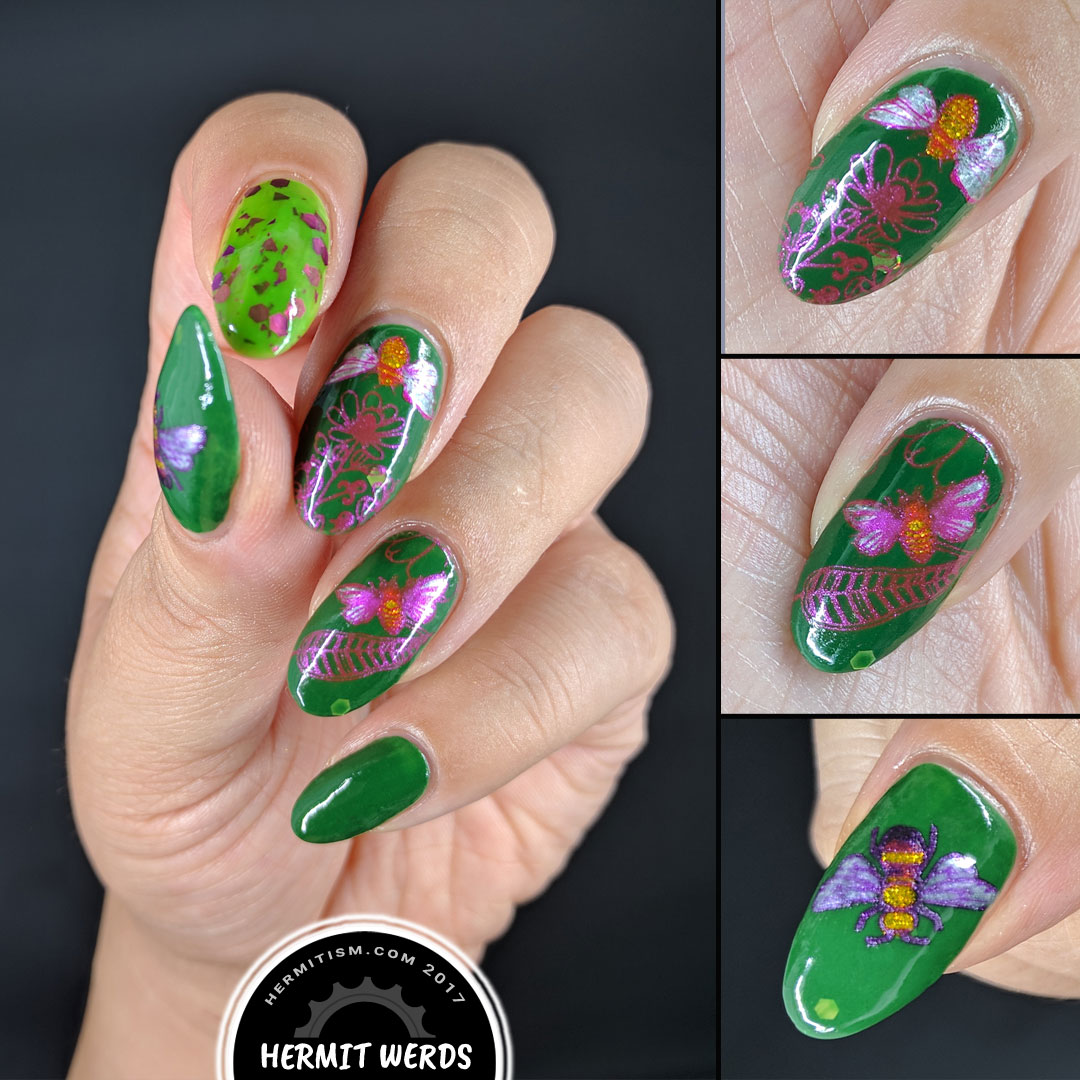 I don't normally do this since I don't have time to be a nail swatcher and a nail artist, but Shinespark Polish doesn't seem to have a big community around it that posts good pictures of what the polishes look like after the official nail swatchers who were sent the sets post their pics so here are my nails with nothing on them but the base polish. *gasp* 😉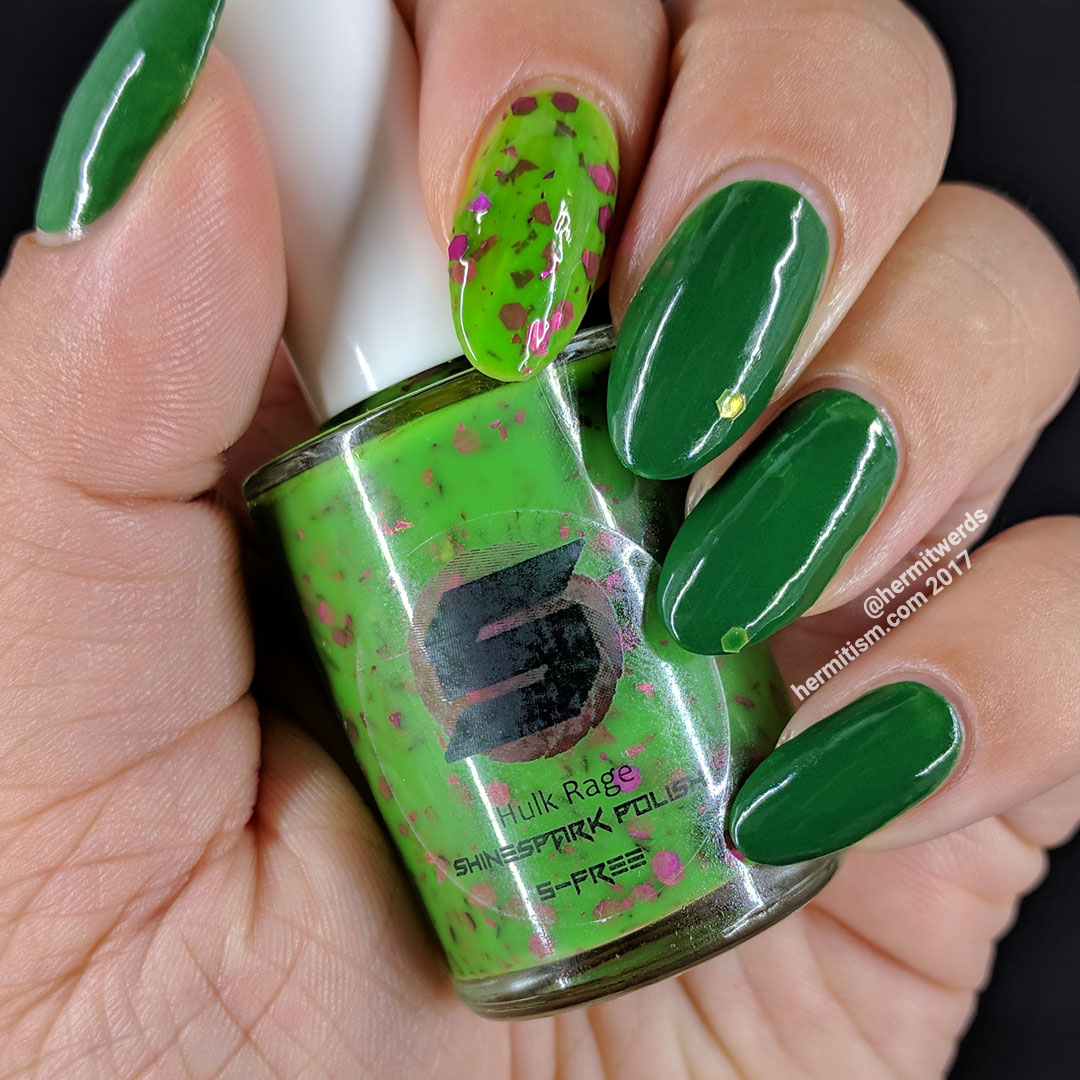 Check out more flower nail art from the ladies of Nail Challenge Collaborative: