Today I'm combining Nail Crazies Unite's prompt of Inspired by TV Show with a belated National Donut Day holiday to bring you some Homer Simpson nail art. It's been a long time since I've watched The Simpsons on a regular basis, but I still remember it fondly. Lisa Simpson will probably always be a hero of mine. I probably would have played the saxophone in school, but I couldn't get a sound out of the mouthpiece so I ended up playing the french horn for a while instead. Alas.
Still, Homer does a lot of memorable things like spider pig and the episode where he had a pet lobster. And then there's the episode where he sells his soul to devil Flanders for a donut. I won't tell you how he manages to get out of the situation, but his head is turned into a donut at the end…which he inevitably keeps trying to eat.
"Oh, but I'm so sweet and tasty!" LOL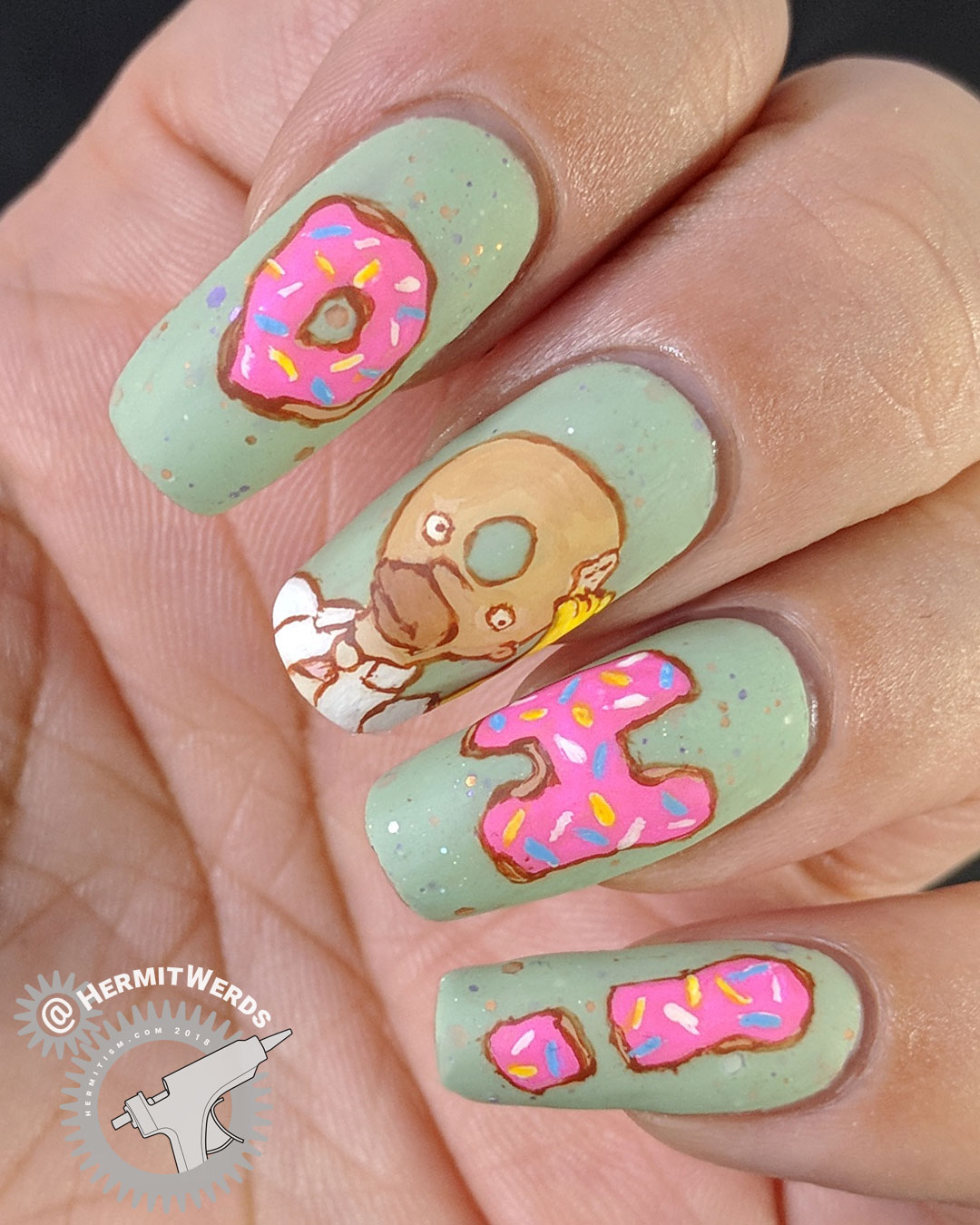 I got the colors as close as I could, but I don't have too many bottles of acrylic paint to play with. 🙂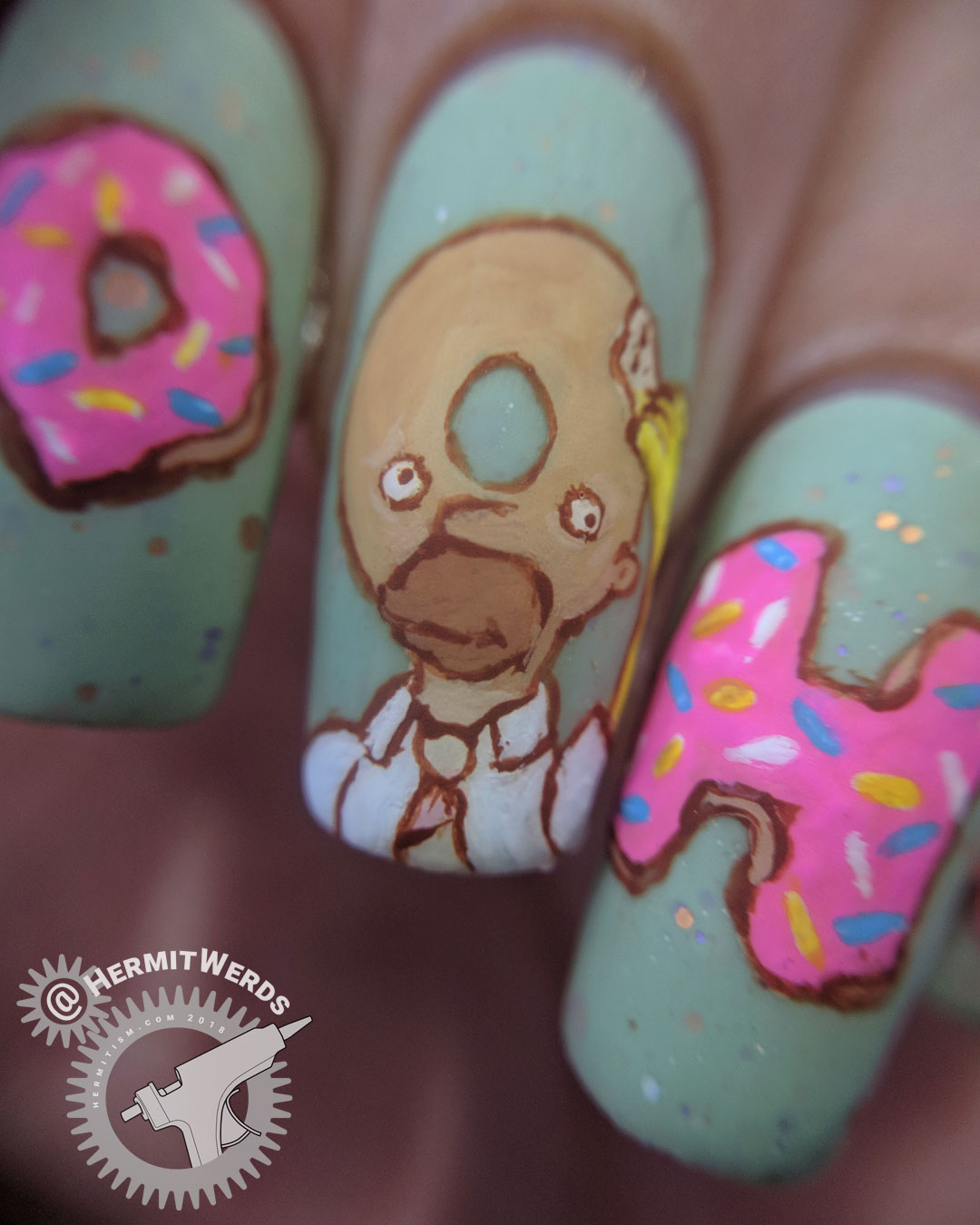 National [Food] Days are funny to observe. Some businesses offer a deal to lure you in and others just mention the day in the hopes that you'll decide to celebrate with them. Generally, it's the franchises that can afford to offer deals, but even then they try to set you up to spend money. Dunkin' Donuts is offering a free donut with drink purchase coupon that's good all month. But you still have to buy the drink (and drinks are generally where businesses make the most money) and I've never been impressed with their coffee. Several non-franchise donut shops near me just posted about the day on their social media and that was it. I ended up eating brownies on Friday instead of donuts. You don't tell me what to do, holiday!
Except, I guess when it comes to what ends up on my nails. Heh.
One fun thing to do with a super fresh glazed donut: take it home and throw it in your waffle iron. It makes it even more magical to shove in your face. And you don't have to wait until June 1st to try it either. 😉