The collage for #NailAddictsCollab posted yesterday and I was completely unprepared! I need to get caught up on (mostly) writing my blog posts when I finish everything else. This was a fun one and, for once, easy. The prompt was Untried, Unused, Unloved and you were supposed to get in at least one of the three. Well, I definitely had some untried/unused polishes from 2017's Black Friday sales and I have a pretty big water decal collection that never receives much love. Always got to be stamping and making decals, that's me. 😉
So I picked my colors and decals, threw down a gradient, stuck on my water decals and it was over. Probably the only unusual thing about this nail design is that my gradient isn't sponged. Instead, I wiped most of the polish off the brush, swiped it across the tip of my nail to get a solid band of color, then basically dry brushed upward from the tip of my nail towards my cuticle. I like how organic the end result looked and how the colors blend softly with the decals. Not a look I usually go for but definitely fun.
And now the collage of all the particpants of this month's #NailAddictsCollab: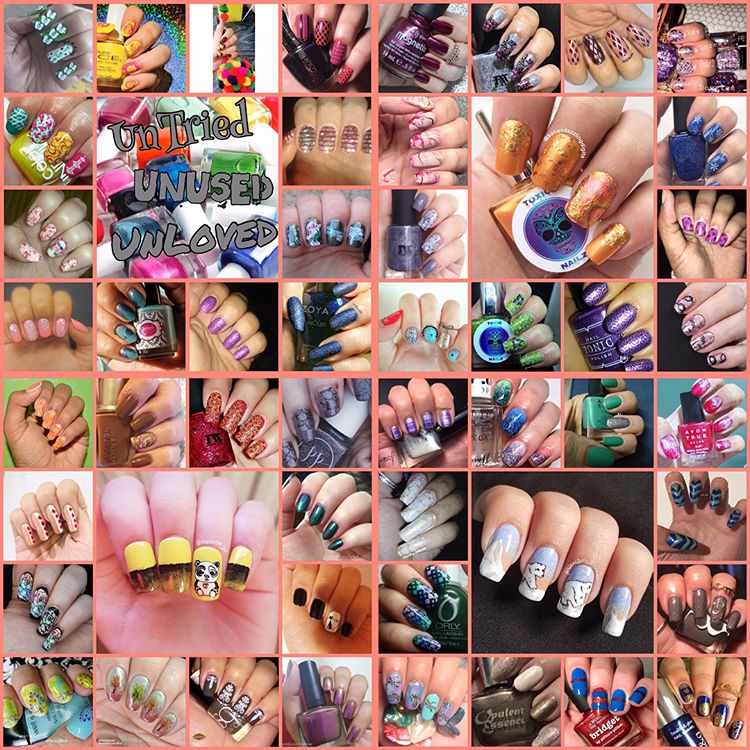 So that's it for this challenge. I thought I'd post the prompt graphic for next month's challenge since it's already on Instagram. The idea is to base your nail design on events/styles/something from the year you were born. So revealing! I already have a good idea of mine and it will give me an excuse to freehand some more. Always a win.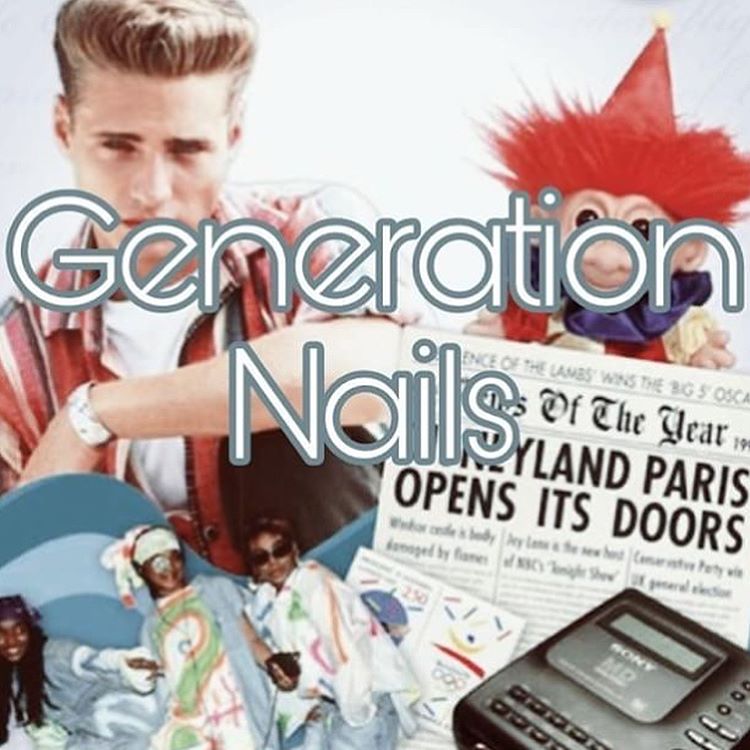 The Indies: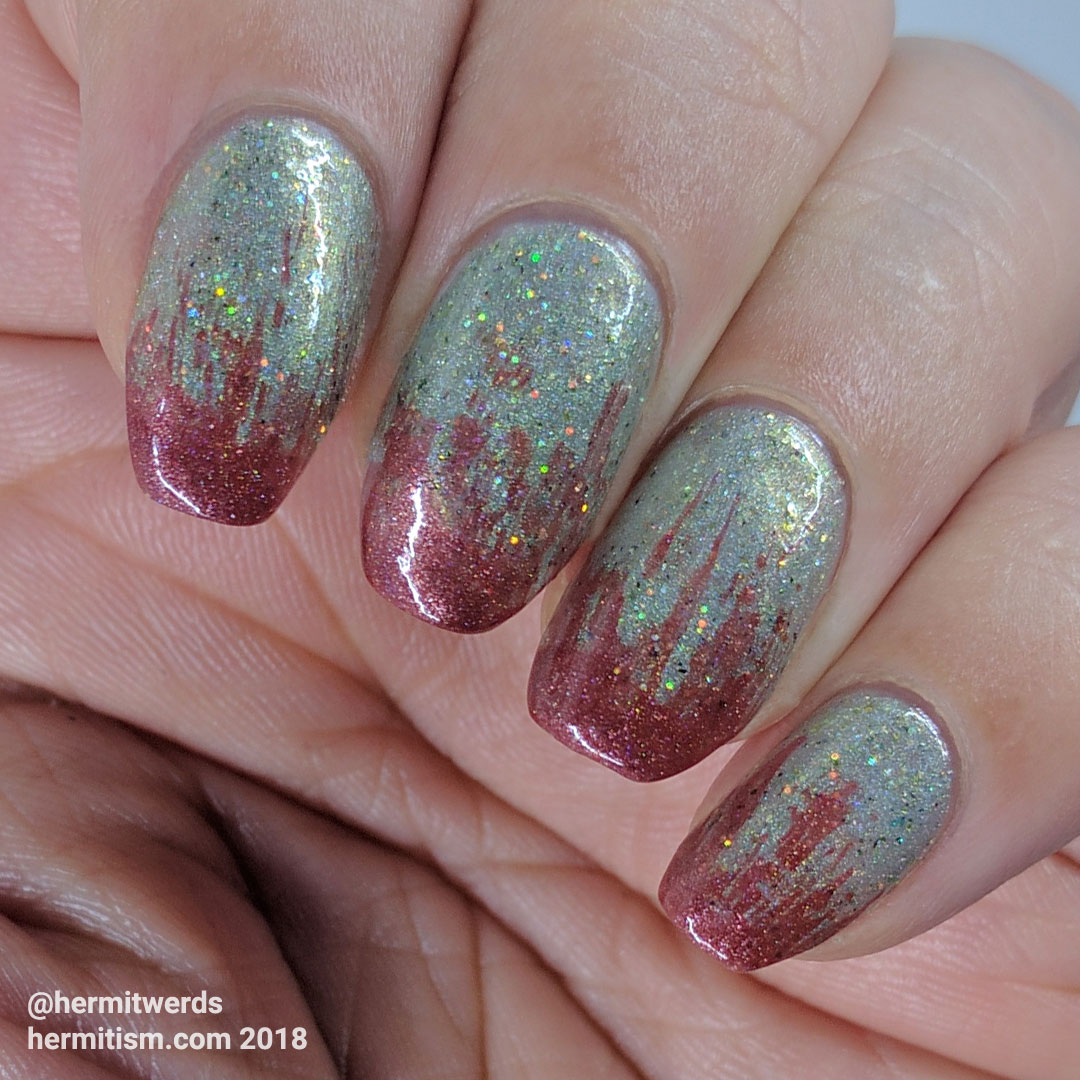 Before we leave, I want to talk about these base polishes. Believe me, I wanted a lot more of the Native War Paints' line during the Black Friday sale, but I had to limit myself to one of I wanted to stay in my budget so I got the one with the most amusing name: "Zombie Unicorns Love Brains". Believe me, there will eventually be an actual zombie unicorn mani with it. When it arrived it looked a little less green than it had on the monitor and I panicked a little because I thought it would be too close to a polish I had from Shinespark Polish. Fortunately, it has a semi-chunky holo glitter in it that distinguishes it nicely and makes me feel all sunny inside. It's just one of those polishes that leaves you staring at your nails as you move your hand around to catch the light.
KBShimmer's "Men Are From Mars-ala" is also quite pretty. It doesn't have any special details besides its color and its holo nature, but it fills a niche no other polish does in my collection and has a wonderful formula. It also marks my last untried from the KBShimmer brand. Until next order, right?