Squirrel! Forever connected with the movie Up! I also have a bizarre story about a squirrel ripping through a hawk's body like an Alien when it tried to have squirrel lunch living in my head too. That part is a less universally known story and probably shouldn't have been mentioned on a post about a peaceful little squirrel sitting under a tree. Although if you look at the scale of the things I stamped on my nail, the squirrel is either under a bush or it's a giant. Nail art! Weeee!
I knew when I started to paint my nails that I would be using the green polishes, but I hadn't made any particular decisions on what stamping polish I'd use. Conveniently sitting on my desk was the last Mundo de Unas bottle I hadn't used yet. It was the perfect shade. And then I got even luckier because it turned out the darker green polish stamped just fine over Turtle Tootsie's gorgeous ice cream polish. Everything came together really easily. Which is good because I'm really sucking at the nail art I'm trying to work out right now. Coincidentally also a green-heavy design.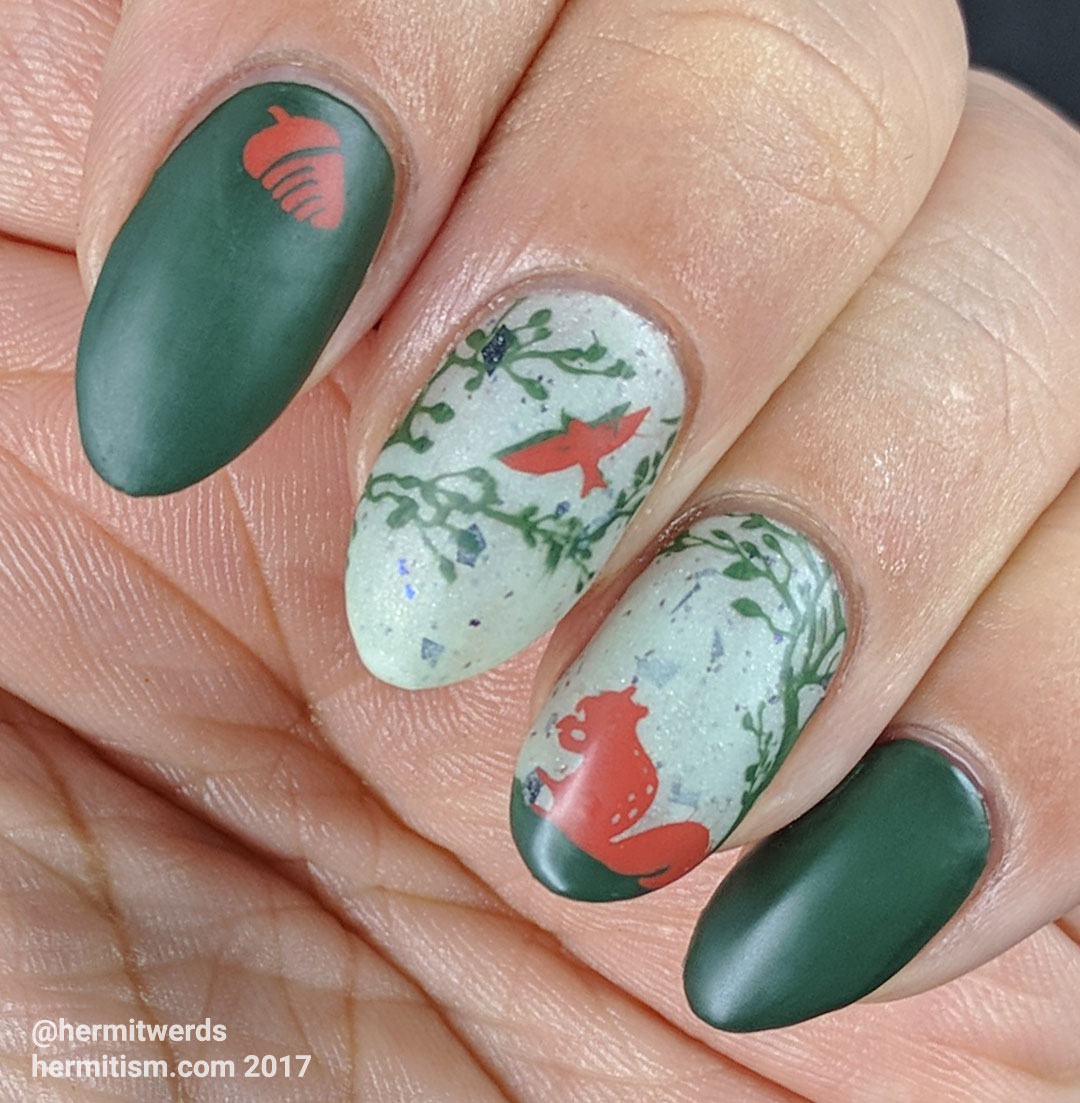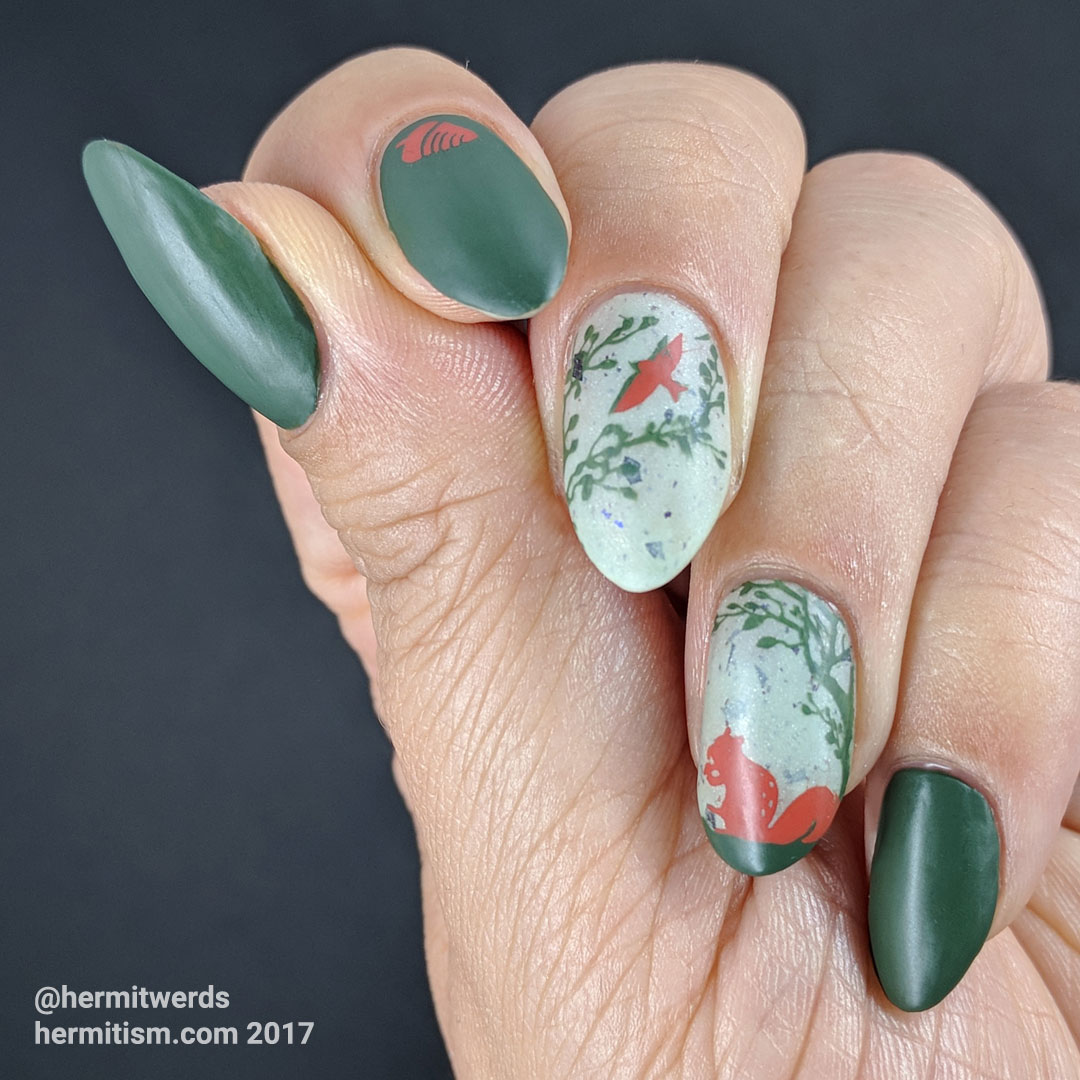 Pro tip:
Deer under trees is a pretty popular design for stamping plates. The deer are often easy to remove and then you have free tree stamps to frame other things.