The theme for this 26 Great Nail Art Ideas was Going on Holiday. Since I just went on holiday to Mexico at an all inclusive resort, my first thought was alcohol. I almost did an entire manicure of just different forms of booze, but then I thought I'd add the cruise ship since I liked that image and then there was the lounge chair with an umbrella (great drinking location, I do recommend) and before I knew it I was telling more of a story than celebrating booze. Next time, nails…next time…
I also wanted to explore a color scheme using the secondary colors (purple/orange/green). But my mind kept saying Water! Sky! You need blue! And then it wanted to do the orange sunset-y colors for the sky but then add a little blue at the end so you knew it was…sky? No, mind, no. Either commit to the color scheme or just do things in natural colors. As you can see, I fought my mind and this time I won! 🙂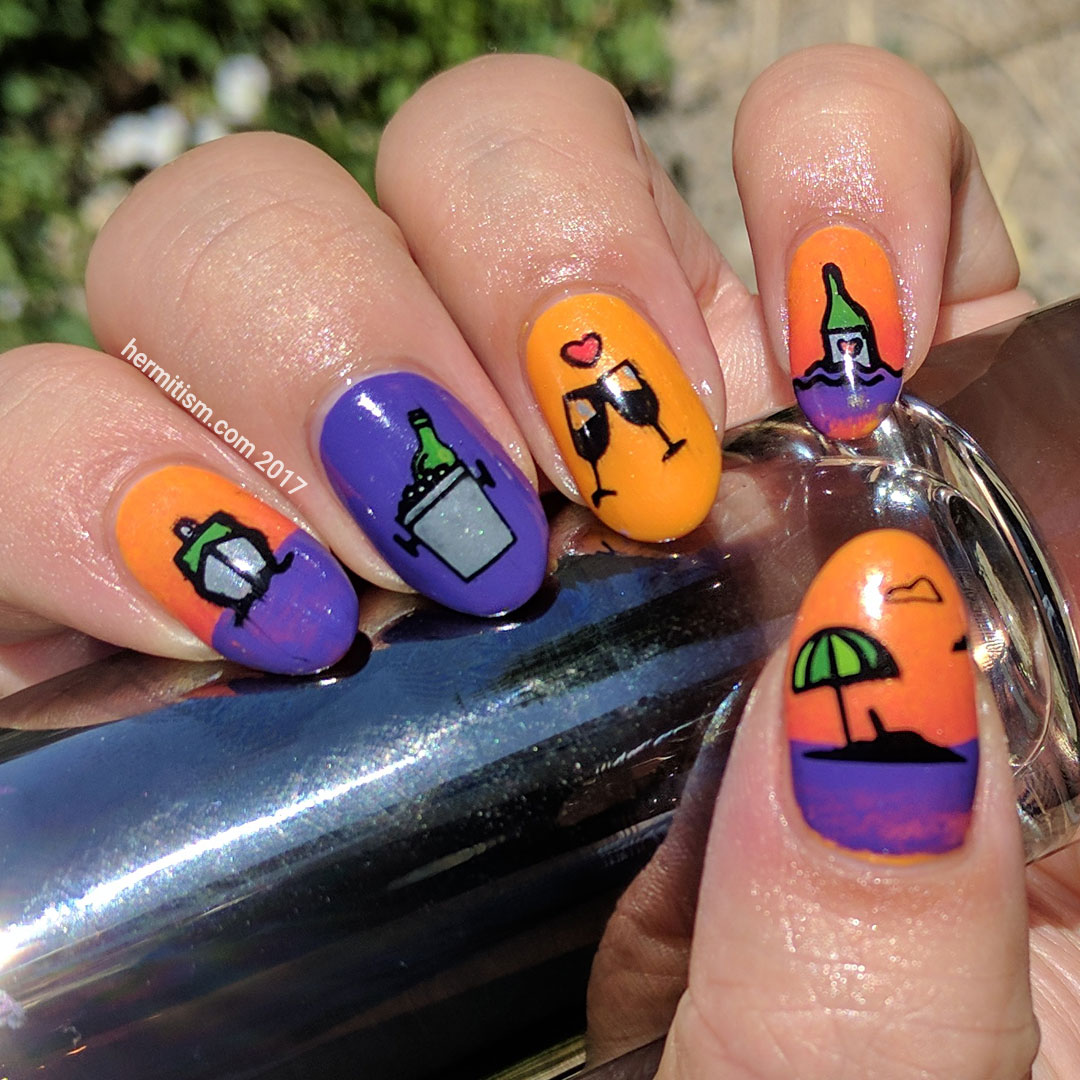 Items being used for the first time are in italics.
All of the photos are in full sunshine this time so you can see the shimmer from "Anchors Away". The Essie polish ("Sunshine State of Mind") is a creme, but the great thing about doing a gradient with a shimmer polish is that the shimmer gets into everything. This is especially awesome when it's a different color like Sinful Color's "Shell Out".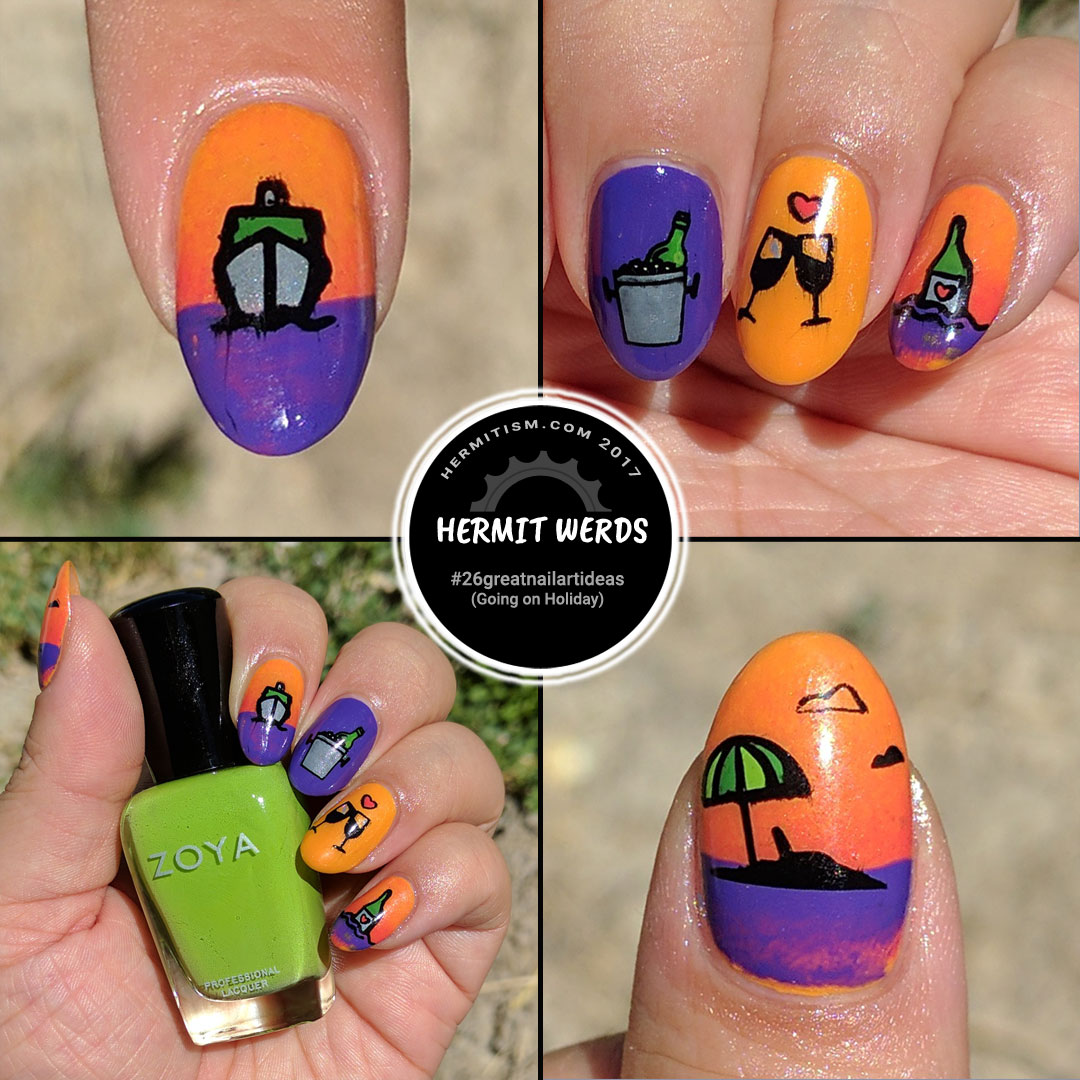 Nail art done while watching The Girl with All the Gifts. I read the book over a year ago (it was amazing) and then I realized it was a movie and the movie was already available for free on Amazon Prime! The girl was an interesting casting decision because–having recently read the pre-quel The Boy on the Bridge–I know she was originally blond and blue-eyed. Sennia did a great job playing her part and I think more minorities should steal the parts of white people since we insist on under-representing them in popular fiction. Hah! I enjoyed it because it's more than a zombie-lots-of-people-getting-eaten (because they do stupid things) movie. It was not an exact interpretation of the book. Events and character focus changed; however, given the different format, I'd say this was a great interpretation that actually stuck to the core ideas behind the book unlike I Am Legend or any Time Machine interpretation ever.
Before we forget, here are the other participants in this Going on Holiday theme: