Cake is a vector for icing.
The ABC nail art challenge has reached the letter 'I' and I picked icing. I started with a base of Sinful Colors' "Konstellation" from the Kylie Jenner Trend Matters (2016). The reviews I saw from others described it as an oil slick on your nails. I…have to disagree. It does reflect different colors, but they are very limited. Generally I can only see one or two even though the gamut runs from pink to green to purple. Strong emphasis on purple. There isn't the slickness I'd associate with an oil slick, especially since it dries to matte and is kinda grainy and has to be carefully applied. I still like it, just…not anything special.
After applying the base color, I added a limited number of stamps and reverse stamps using Q-girl's Qgirl-20 stamping plate. Again, I used Born Pretty's white (which I am not impressed with as far as opacity goes) and filled in with Sinful Colors' "V.I. Peach" (demi matte), Sinful Colors' "Bright Lucite", and two generic colors of sparkly pinky-purple from Walmart. The latter ended up being rather transparent so I painted a layer of Cherry Tree's white behind it to ensure the colors would pop.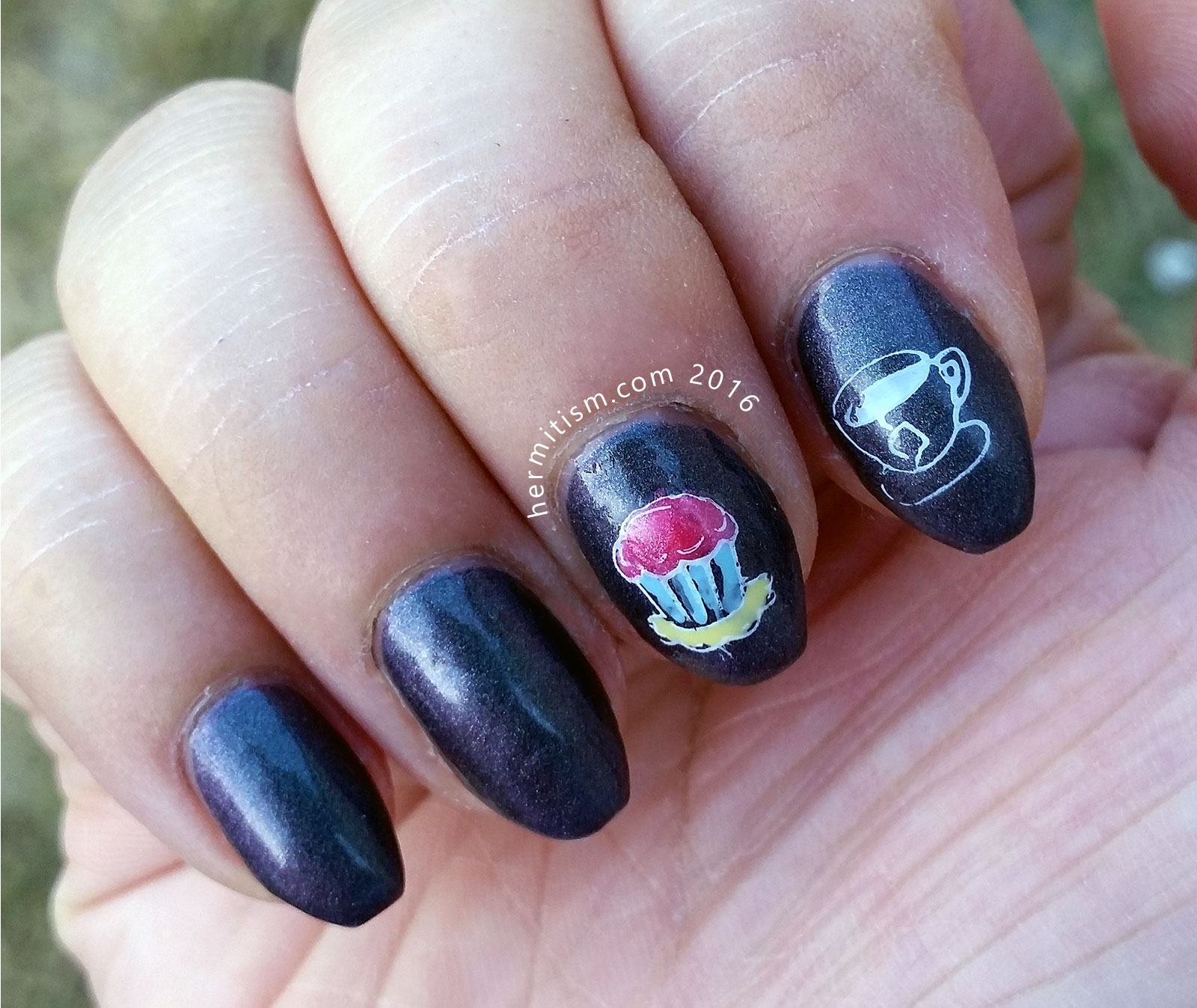 And now, on the lovely talented ladies who posted their nail art in a much more timely manner than I did: