So I bought a circle stamping plate years ago that had an image of this little cat wearing a bow tie. And I always thought he was a bit of a nerd dressing up to impress his (cat) lady friend. (He does. Bow ties are great.) This week I finally made that design a reality. He turned out to be a real gentleman cat. Behold his slightly uncertain wittle face. 😁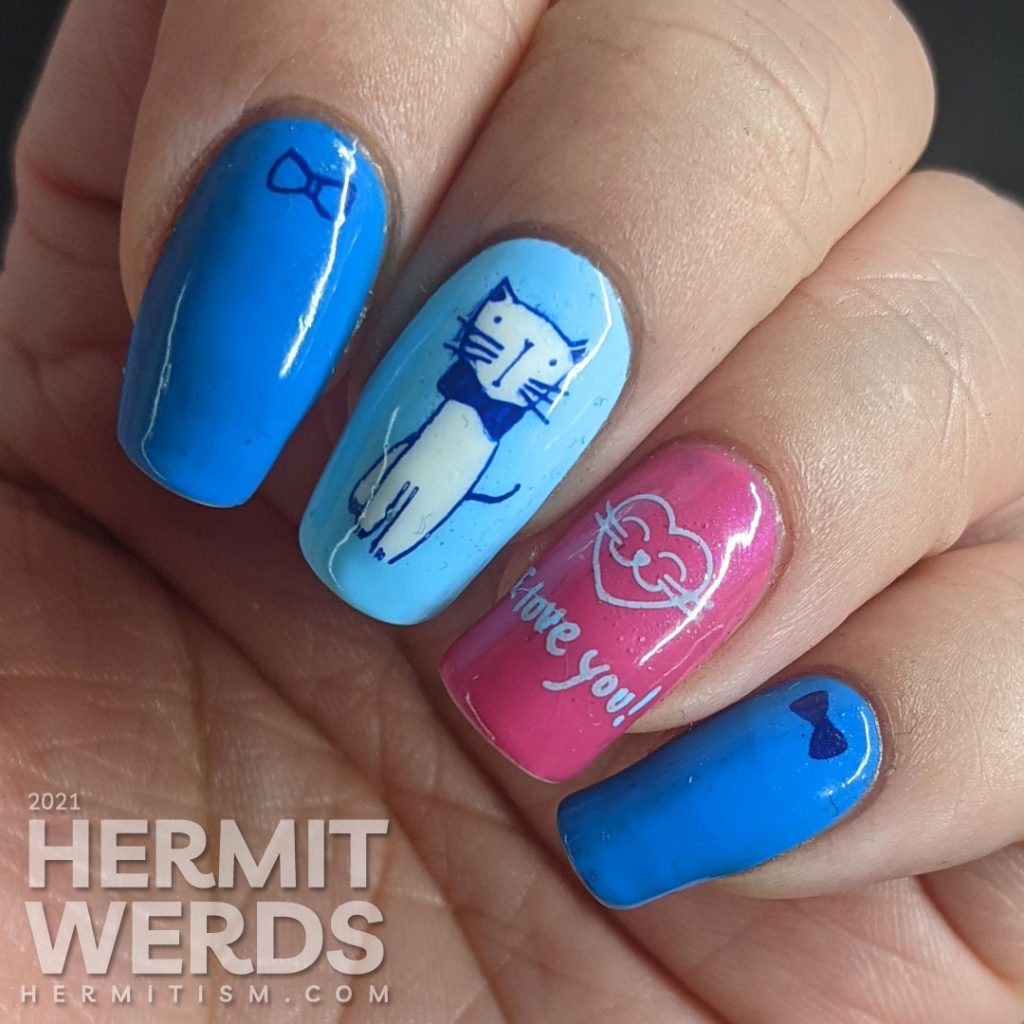 Oh, the humility! I'm pretty sure it all works out between them. Yep!
Pantone 2020 Winter Challenge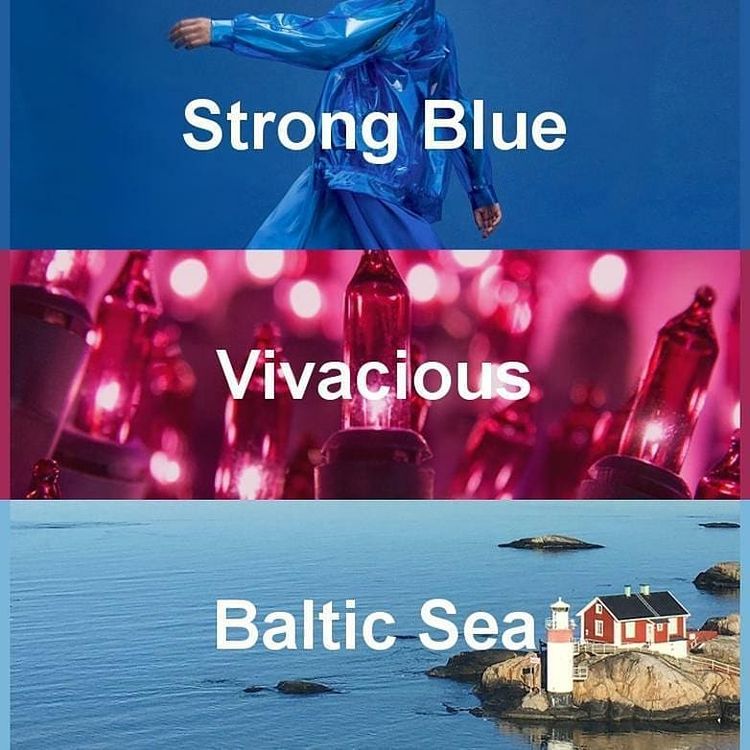 I procrastinated this long enough that I was even able to pick my colors based on Ine's secondary colors too. It felt like they came together really well as an early Valentine's Day-esque color palette. My color matches went like this:
Pantone's Strong Blue was matched quite well with Essie's "Nama-stay the Night". Ironically I just bought two other medium blue polishes, all of which arrived too late to be considered for this role. I am quite happy with the Essie polish though.
Pantone's Vivacious has a lot of yummy berry tones in it, but the polish I always associate with berries was too dark. Instead I went with Sinful Colors' "Oasis" which has a lovely subtle shimmer to it. I can never complain when I use this polish. It's just beautiful.
Pantone's Baltic Sea was a bit of a flail for me. I went with Born Pretty's "Blueberry Macaron" which has a little too much white in it to be a perfect match, but also is a stamping polish, which was convenient.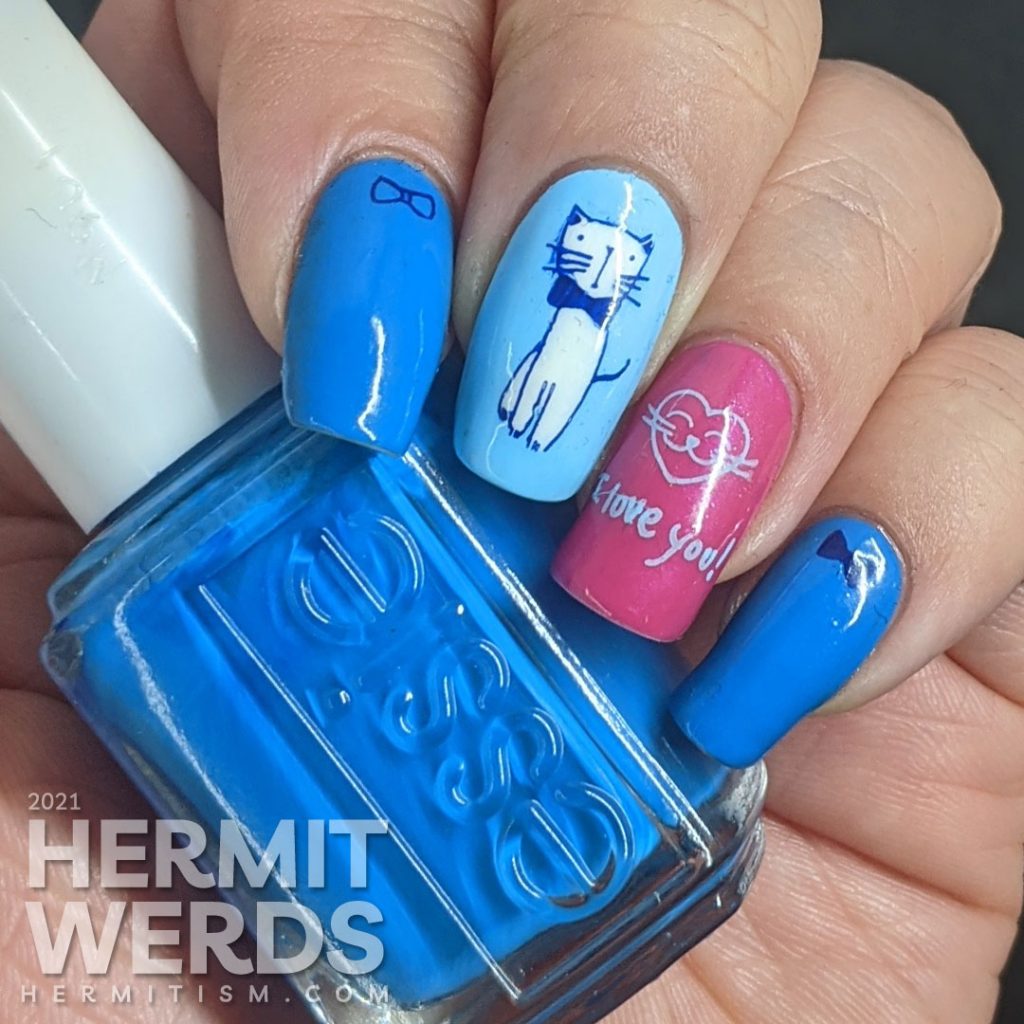 Nail art products used
Base Polishes:

Stamping Polishes:

Advanced Stamping Polishes:

Stamping Plates:
Don't tell anyone, but my placement of the stamping decal on the ring finger was so bad I freehanded a quick exclamation point to rebalance it. 🙊🙈🙉
Successful woo-ing
I really love the scene on my thumb. It starts with a simple gradient with a full stamping decal thrown on top. The little fish and hearts above the cats' heads are actually part of the image. I just used a different stamping polish color on that part.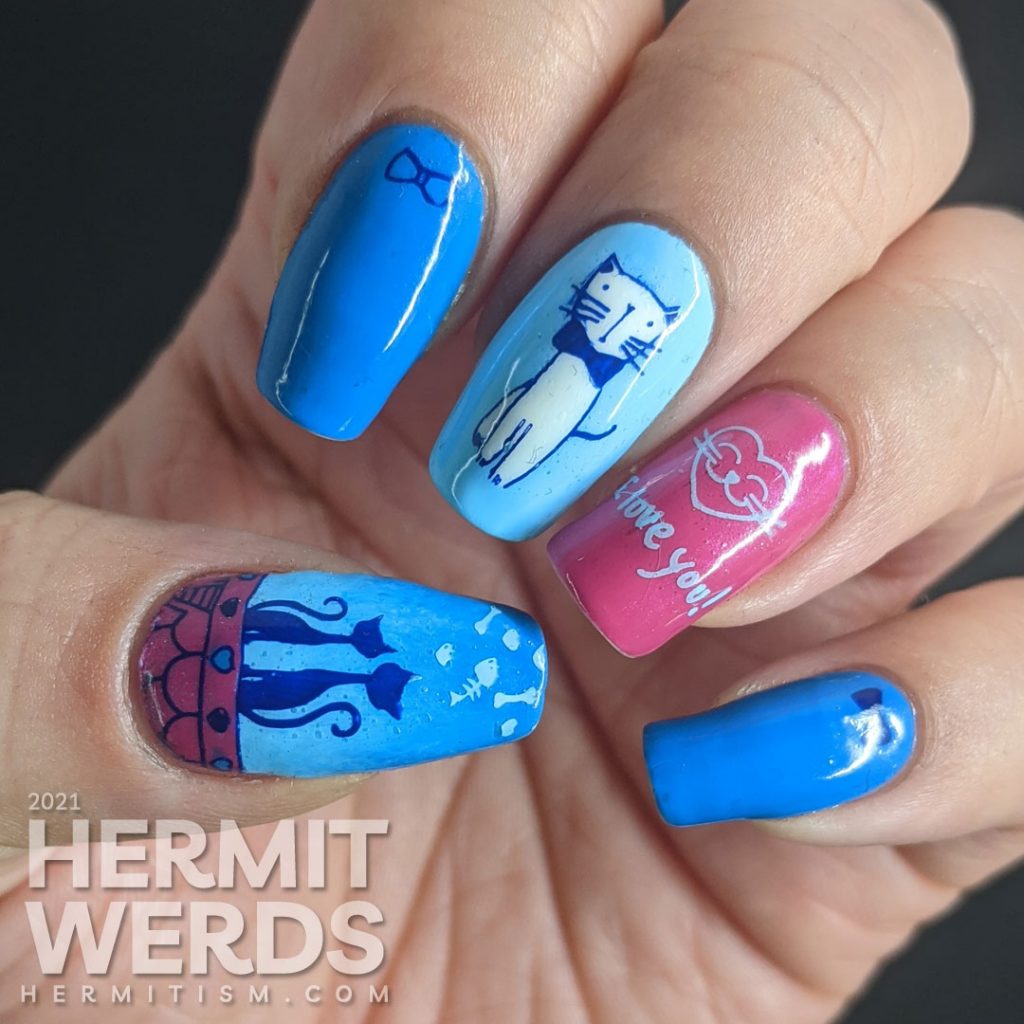 And our usual last: a far away photo. The gentleman cat? Still looking uncertain even from more of a difference.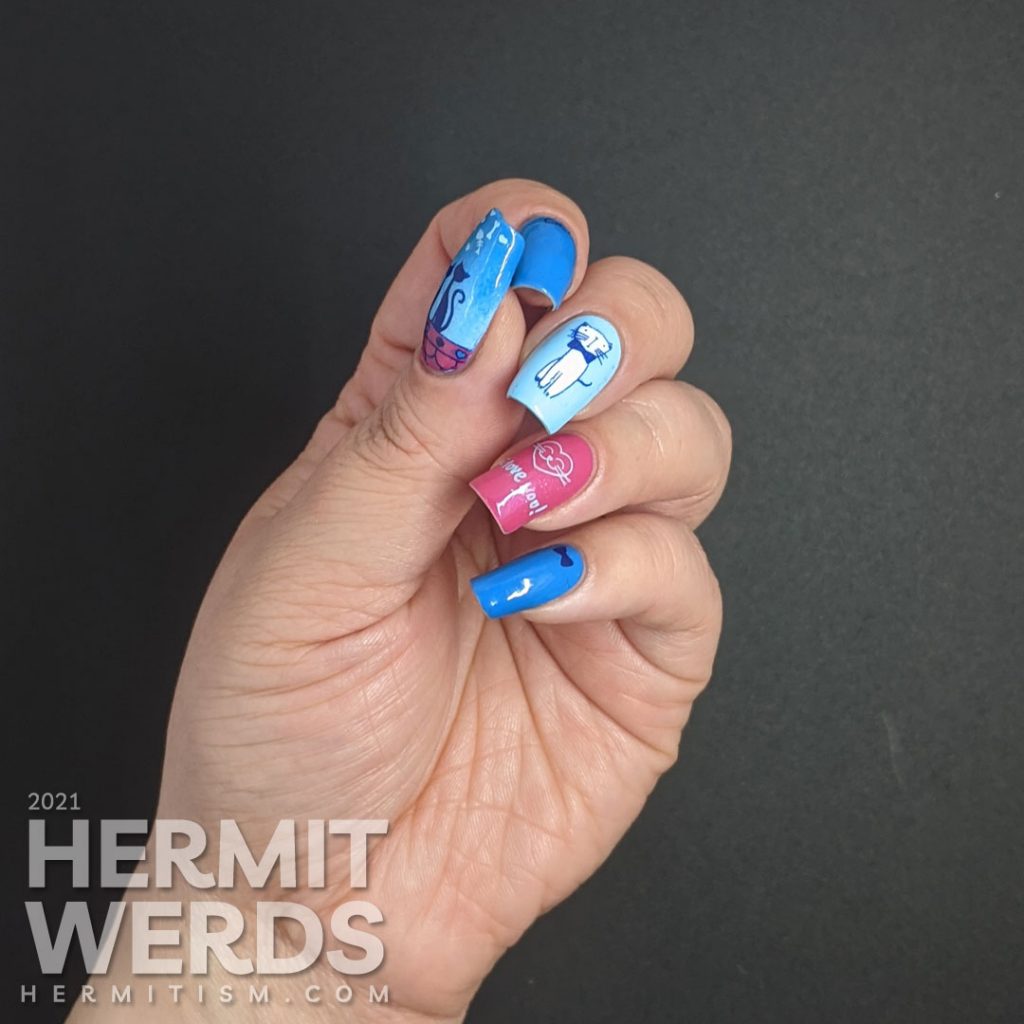 I feel like the country just took a deep breath and relaxed a little yesterday. (Unless you voted for the other side and then there's talk about how they're going to get rounded up into camps. Umm…no, sweeties. We just want you to have health insurance even if you don't have a job.) I hope you are having a peaceful and lovely day, friend. Until next time! 🙋‍♀️