I'm back with another mani where I try to use the items that came in the month's Mani x Me box. This time it worked out for me and I used everything in the box but the extra item. (A cuticle tape used to mask the area around your nail. Perfect for less clean-up when you sponge a gradient on your nails, but redundant for me since I already have liquid latex.) Since one of the stamping plates had animals formed from floral patterns, I decided to go with a moth theme since I love them.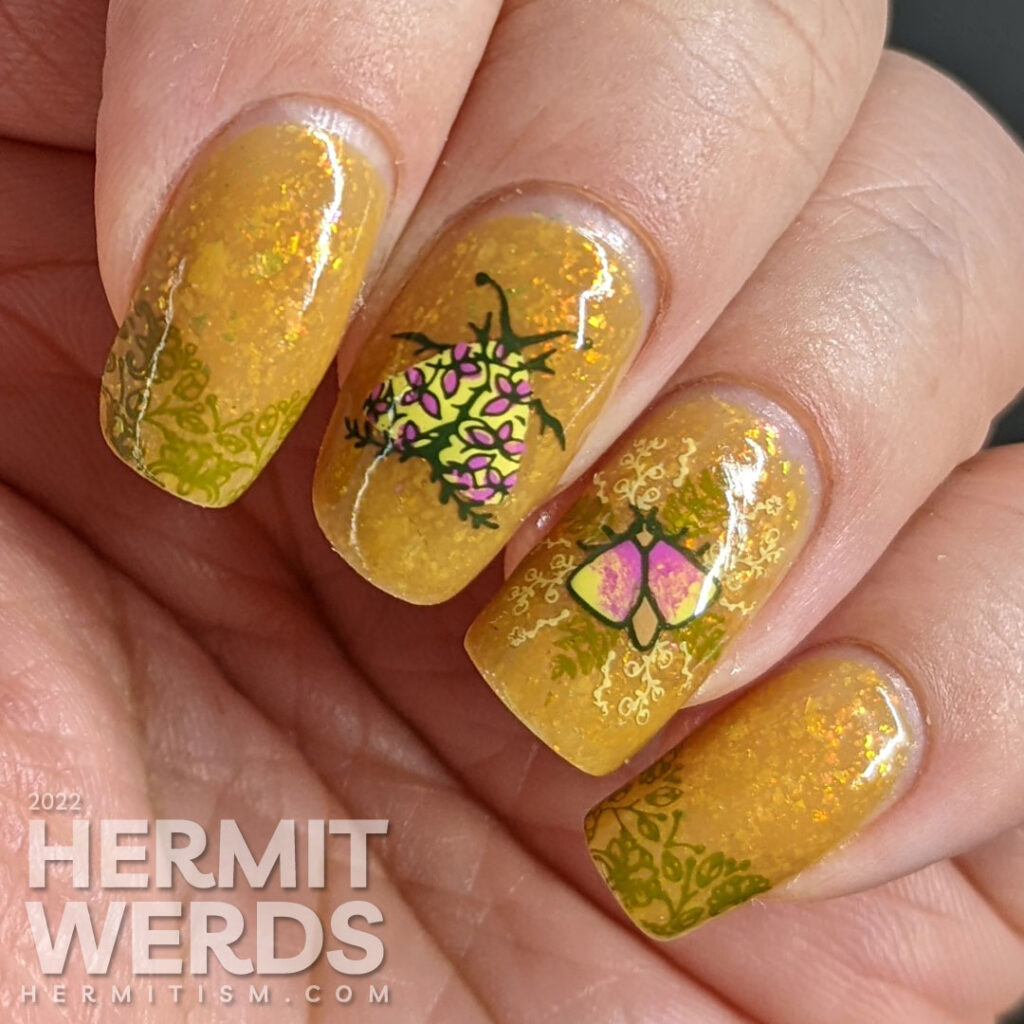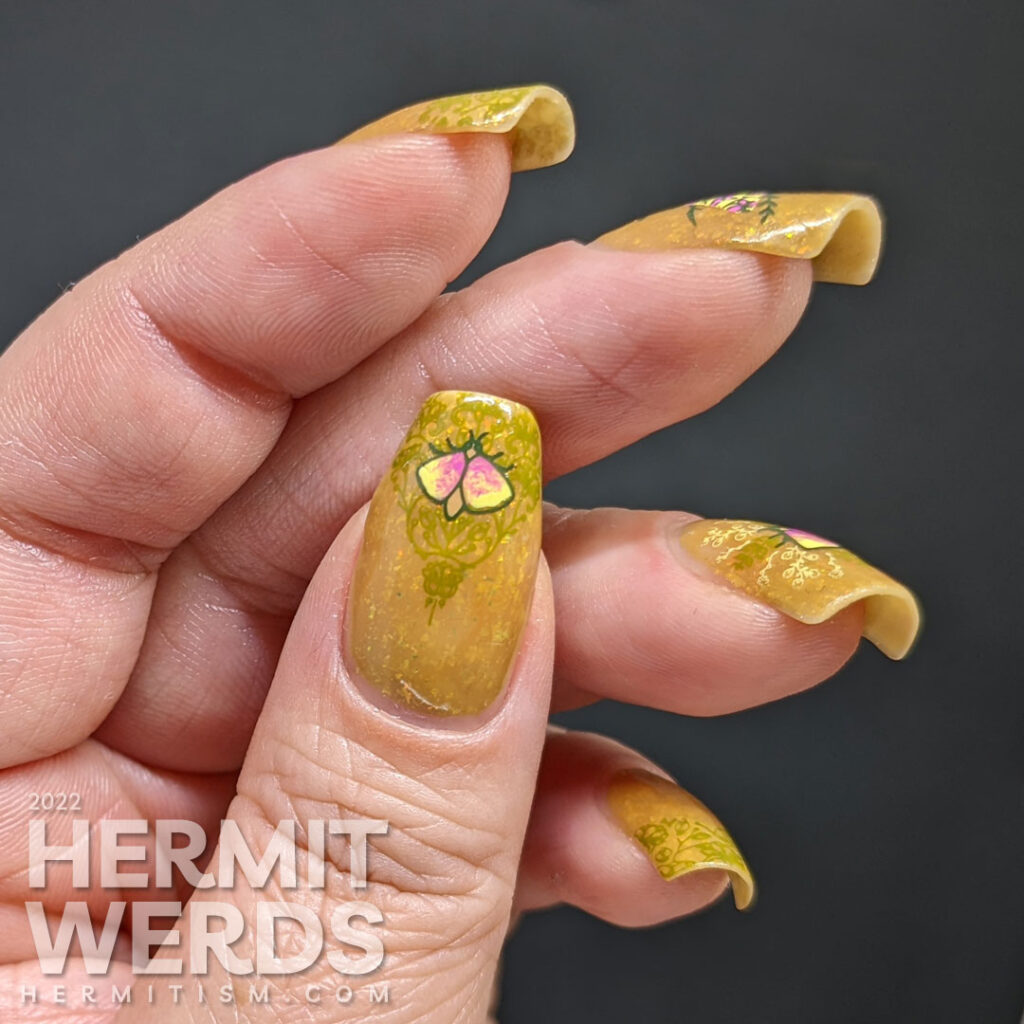 Nail art products used
Base Polish:

Night Owl Lacquer's "Cozy Sweater"

Stamping Polishes:

Hit the Bottle's "Slitherin' Serpentine" + Maniology's "Evergreen" and "Zinnia"

Advanced Stamping Polishes:

Stamping Plates:
Like with the recently posted Enchanted Penguins I have tried to use my base polish numerous times before and today was finally the day. I wasn't sure it would work out and almost chickened out and picked a different shade. This is because it's just that perfect medium tone and with the flakies (that I love!) giving a bit of texture, it swallowed all of the secondary stamping polishes I thought I'd be using. So I had to pick darker shades. I'm just lucky the Mani x Me polishes worked!
Still, it's lovely. And apparently still for sale even though I bought mine in 2019.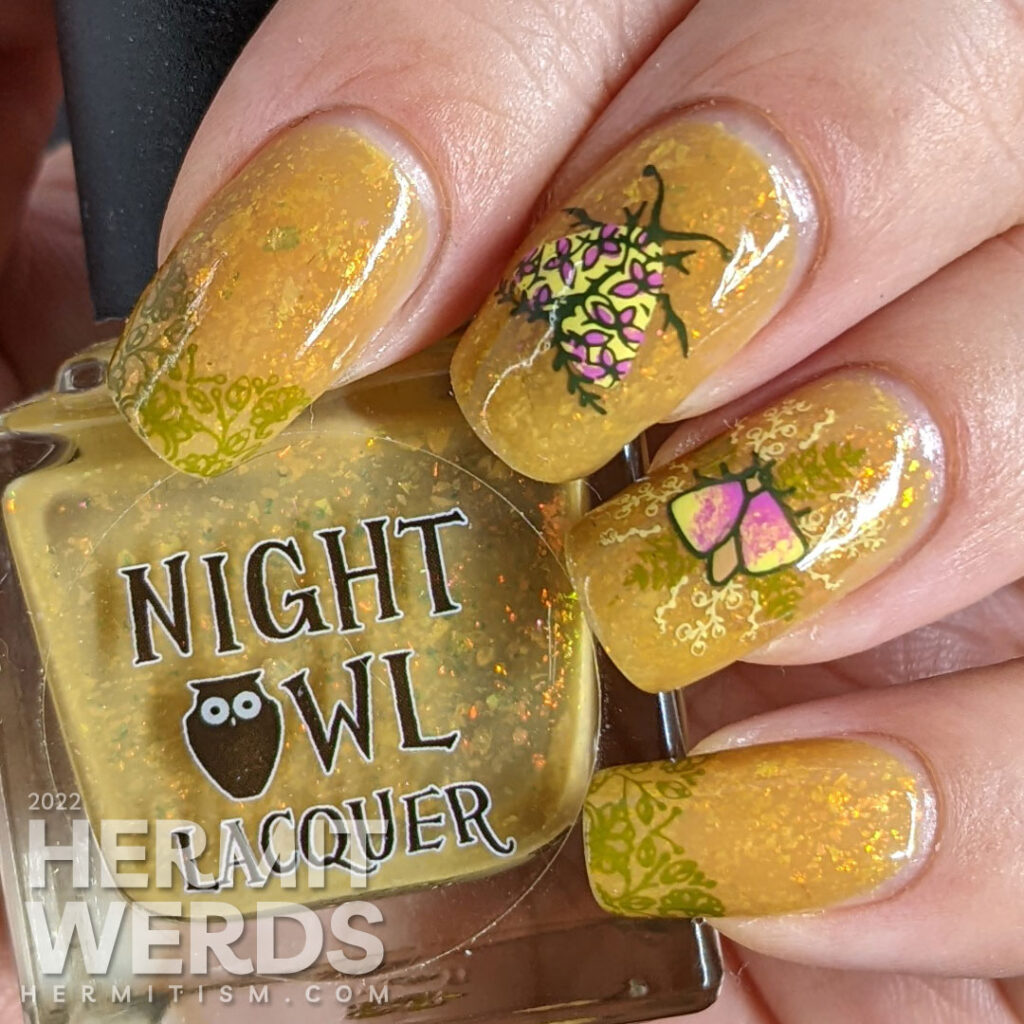 #FloralManixMe – Springtime Stroll
There are so many different takes on the two stamping plates in the box to delight in. In some way I think the simple and yet flexible nature of the theme made it easy for people to explore different styles. Plus some of us are using dull colors still (raises hand) while others headed straight into spring. Check out the group tag to see all the gorgeous spring manis.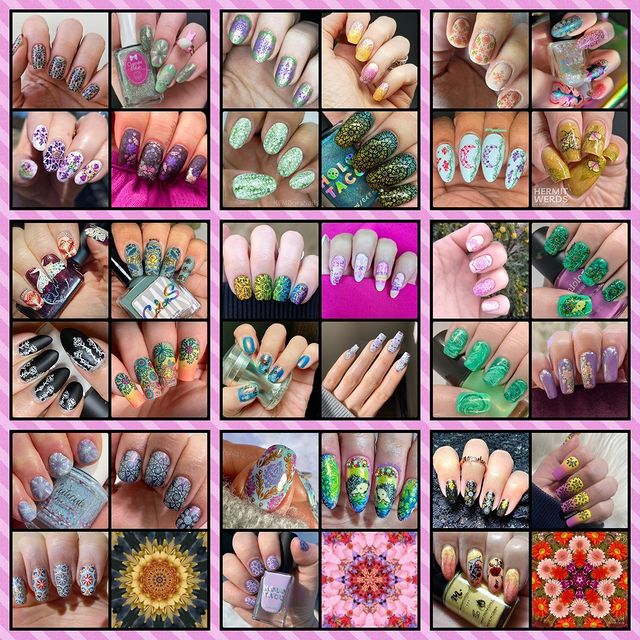 And now for the rest of my photos…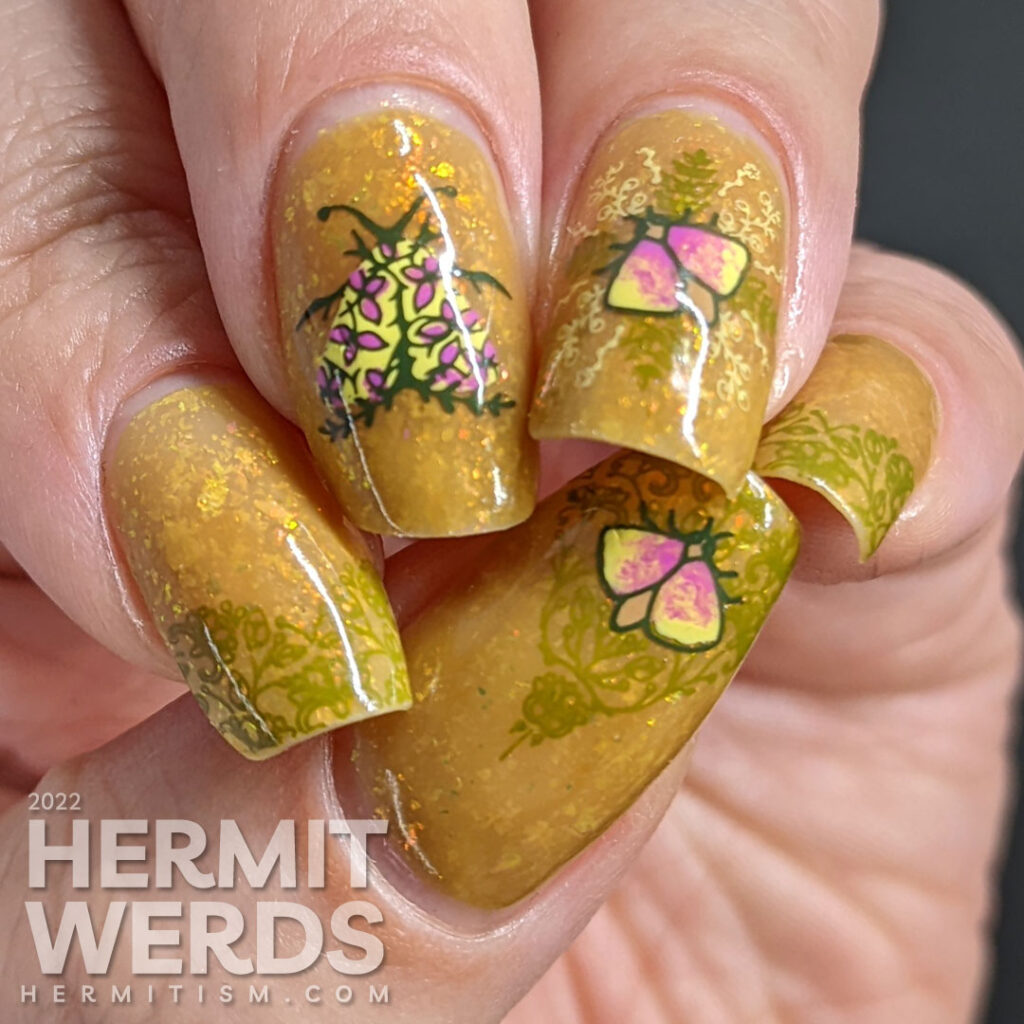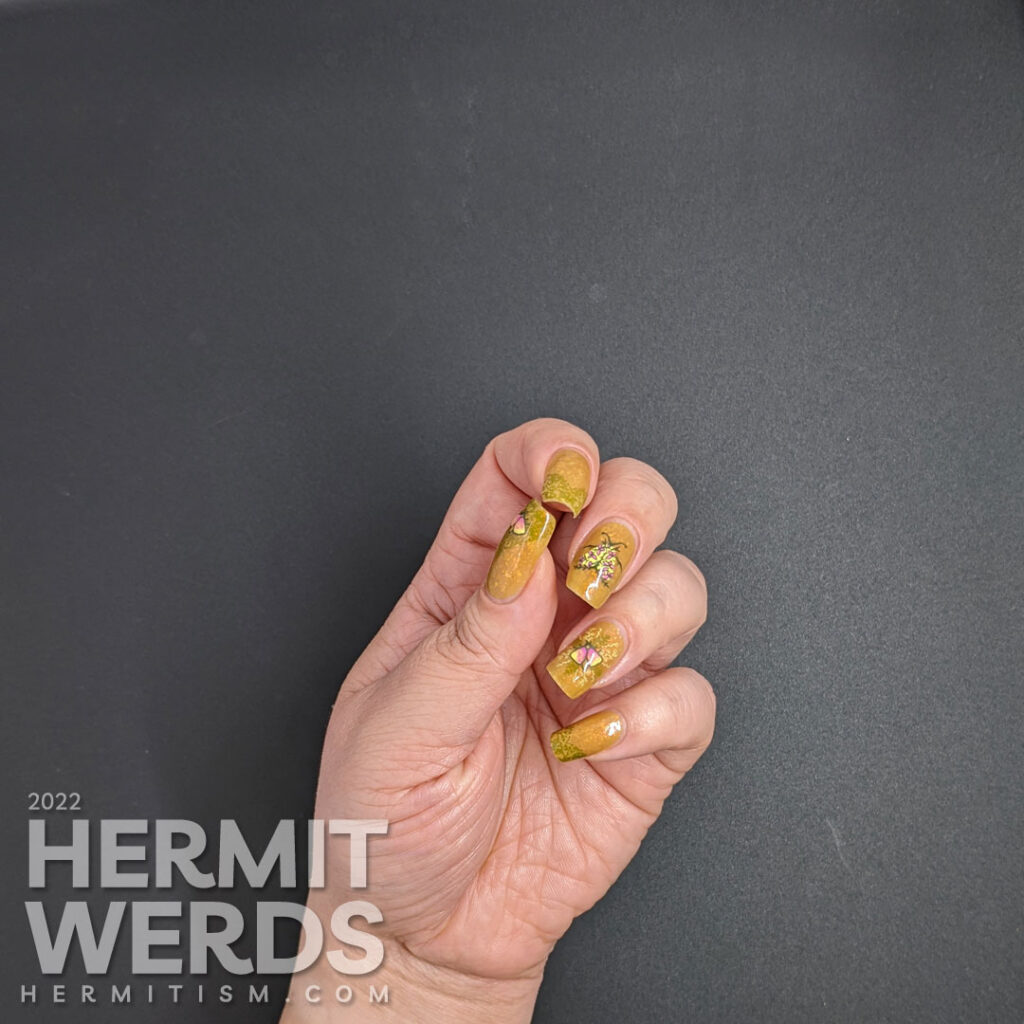 Until next time, friends! 🙋‍♀️