You may have noticed that I'm using a lot of false nails lately. Well, this is the last mani I painted before I had to chop my nails short. Y'see, that time a few months ago when I shut my finger in the door has come back to haunt my nail! It has grown out to where the top layers are separating and breaking away from the bottom. I'm pretty sure it will break off once it grows out more and I'd rather not increase the chances of that with a long nail. So…short and also really bumpy. You're going to be seeing a lot of falsies for the next bit. Sorry!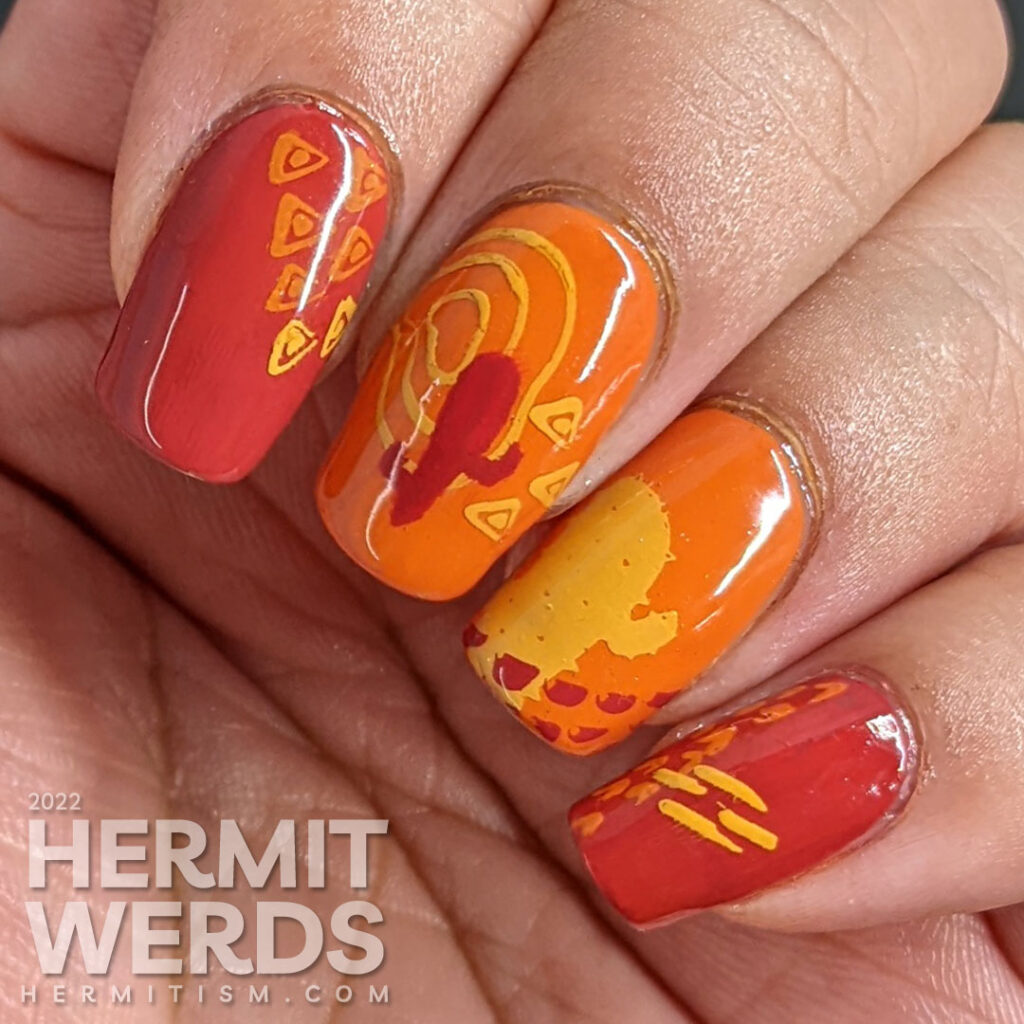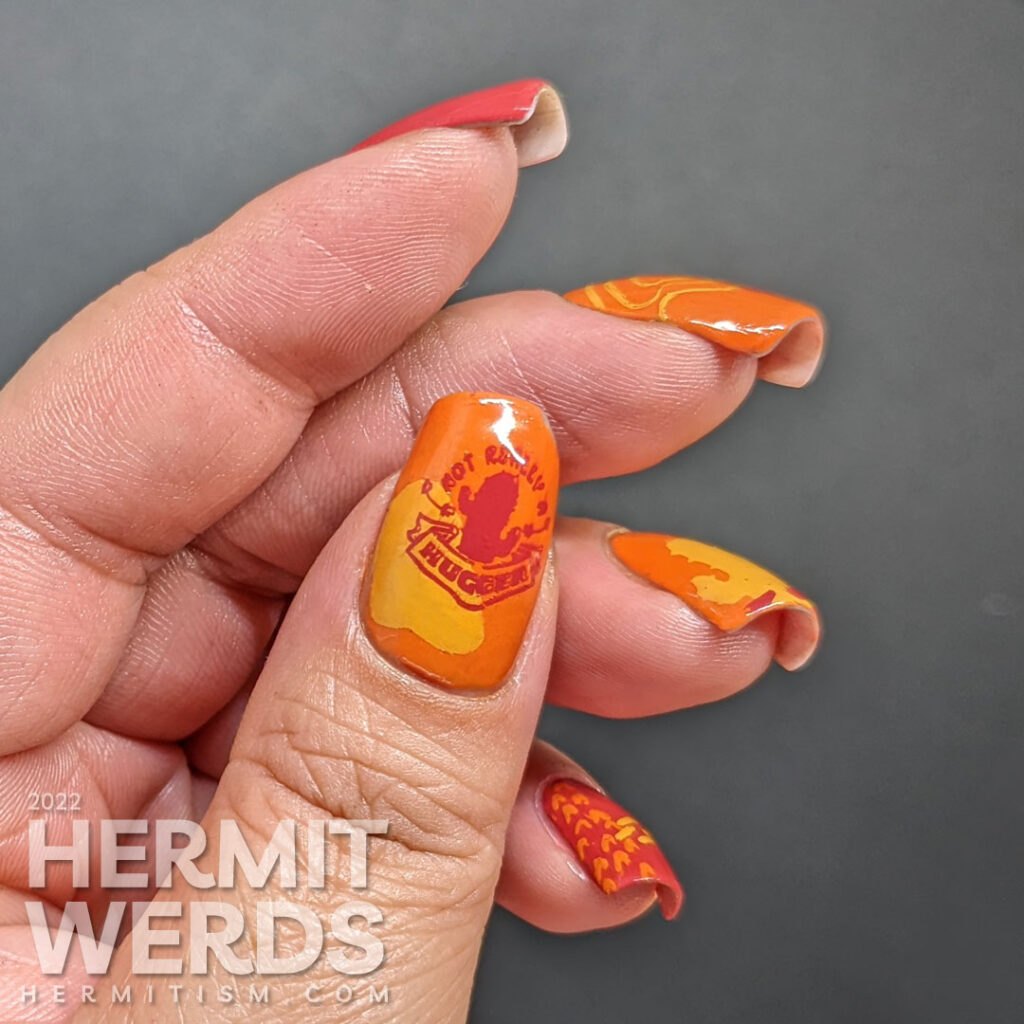 Nail art products used
Base Polishes:

Stamping Polishes:

Freehand Painting:

Stamping Plates:
Items in italics are debuting on the blog for the first time.
I found unexpected contentment in using Nicole Diary L36 because someone else who I failed to bookmark had stamped abstract patterns on top of some fish silhouettes and it was perfection. I would never have thought of such a combo because the patterns didn't perfectly fit inside of the fish shapes (yes, I can be that pedantic sometimes). And the plate they used was Clear Jelly Stamper 153, from their minimalist set. That plate was out of stock when I last purchased from Beautometry (mockingly available now though. 😝). It was cruel. Did not the universe know I had a mighty need?
And then I used the Nicole Diary plate and realized that it had similar patterns. And my mighty need was reduced to a dull roar. I can buy it during Clear Jelly Stamper's Boxing Day sale. Yes…
Also content with: this perfect vintage red. I've been wanting more red shades lately and this is exactly the kind of gap I wanted to fill.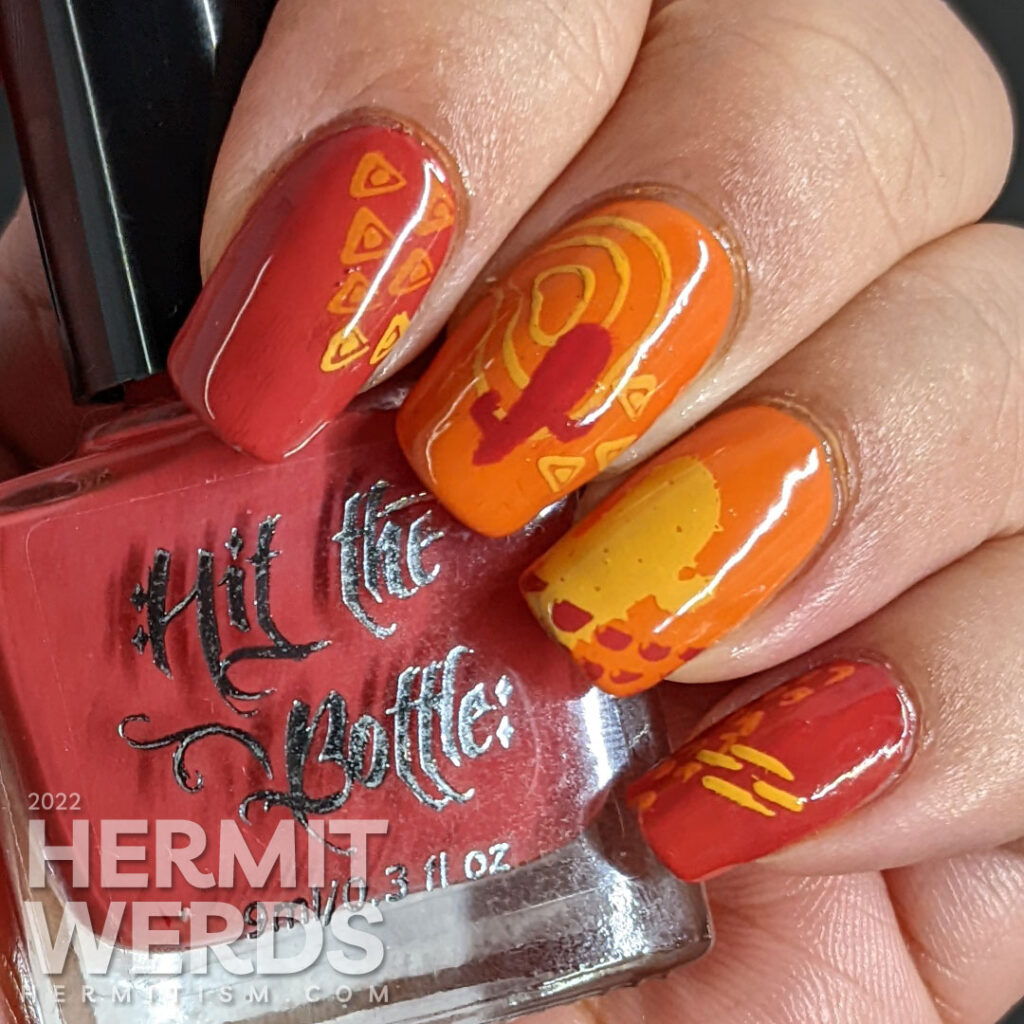 #WhenColoursCollide – red/orange/yellow
I still haven't managed to get double processed stamping to work so I have not picked the best yellow for this challenge, but I did pick one I could live with. WhenColoursCollide decided to make this challenge extra challenge-y and not only limited participants to three colors, but three creme polishes as well. And no mixing to make more colors (fluid art, marbles, and gradients were exempt from this though). Since there was another challenge prompt out there for cactus, I decided that would be my subject and went for an abstract + thing look.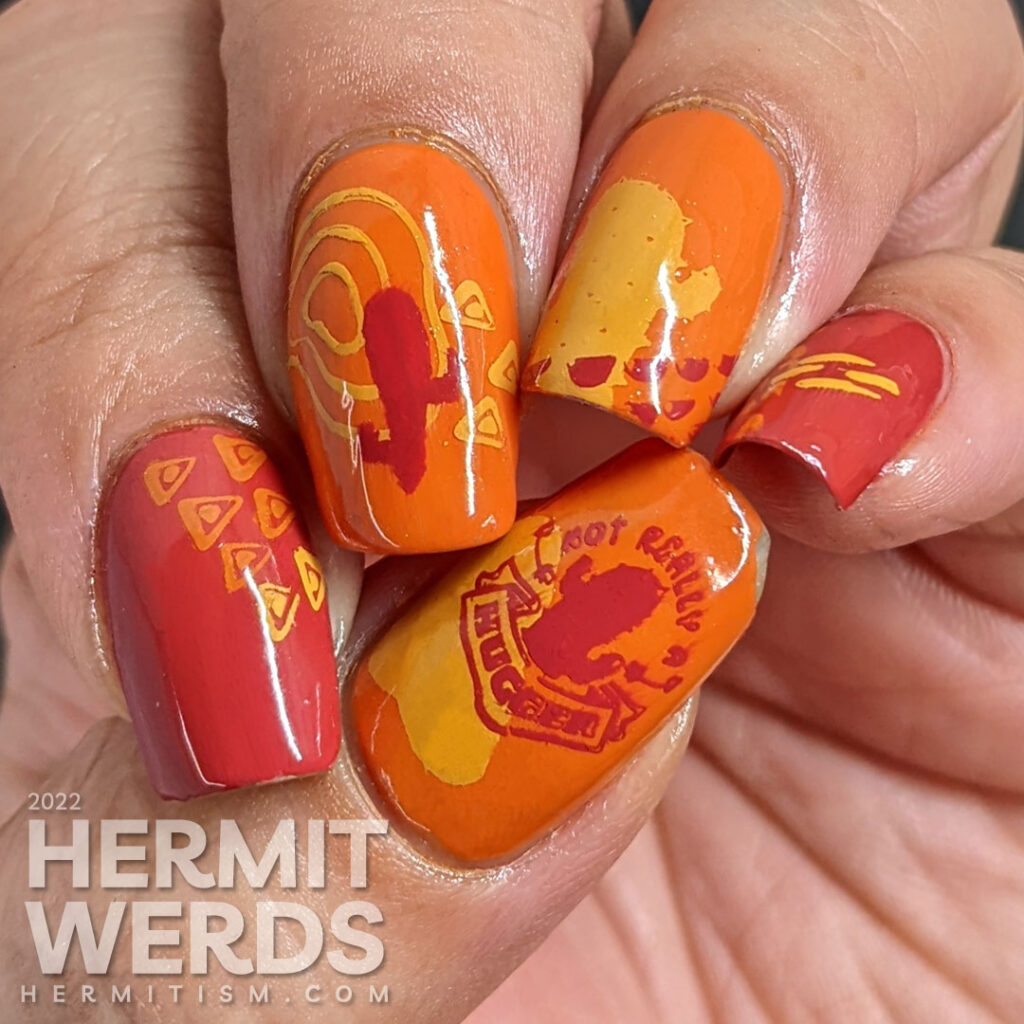 Final minimalist cactus photos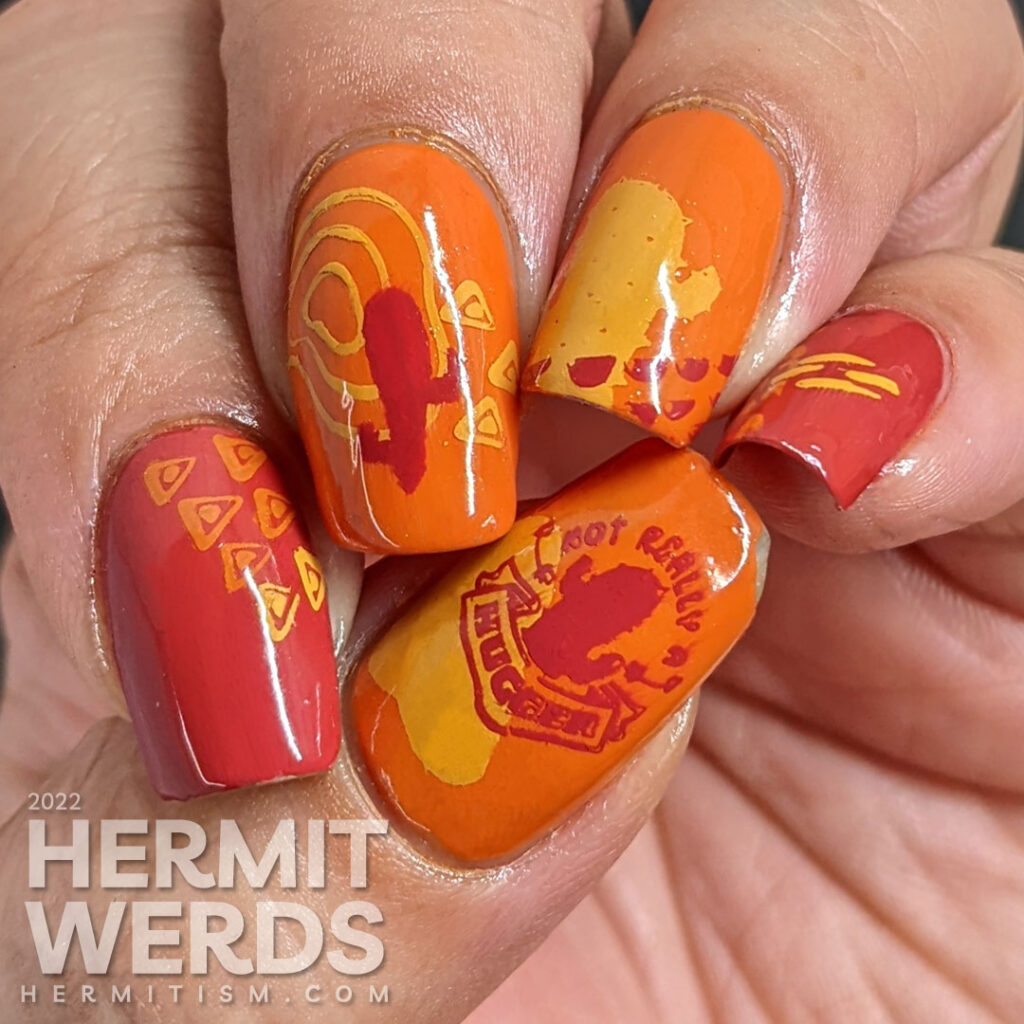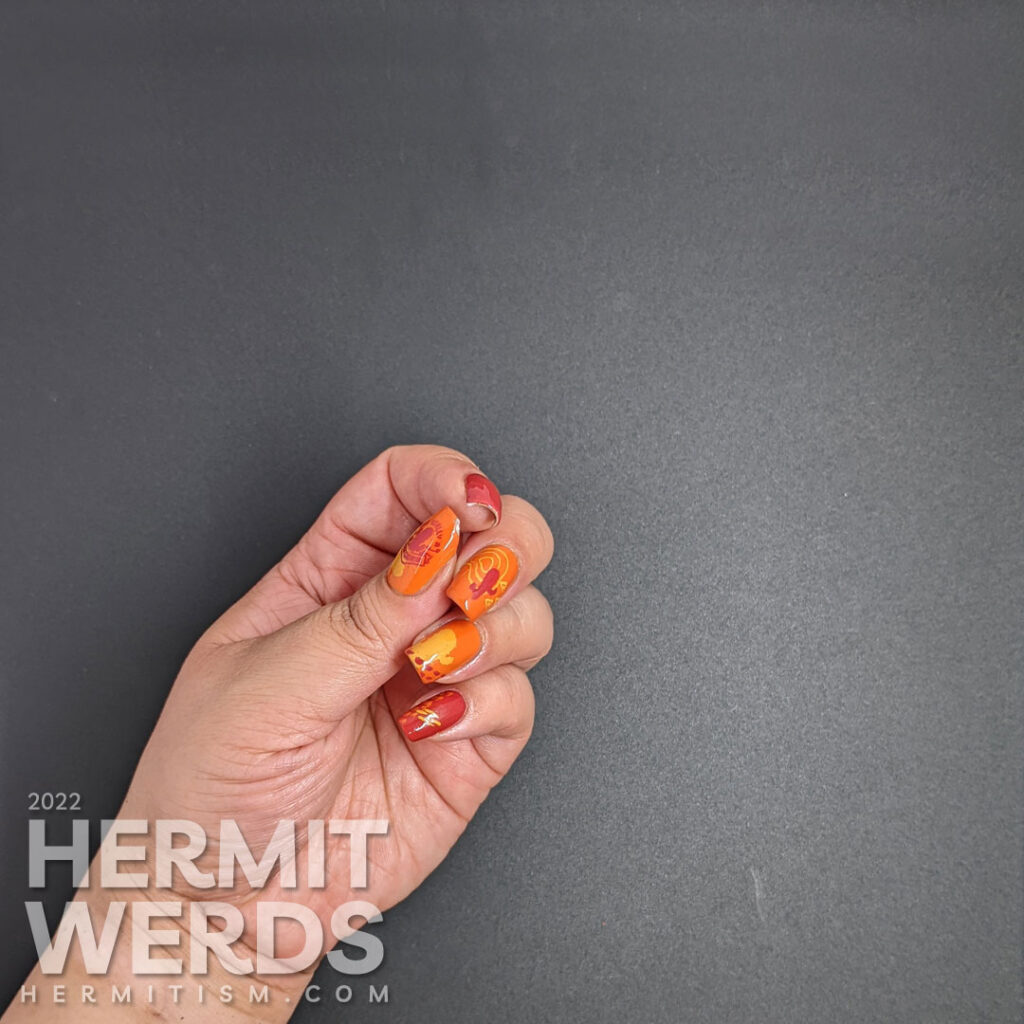 Until next time, friends! 👋