There are too many human monsters running around trying to take other people's rights. Please be sure to vote this year (and that includes the primaries where the main candidates get picked!). With that said, it's time to celebrate one of my favorite oceanic monsters: the kraken.
I love cephalopods. They're smart, beautiful, and delicious. What could be better than a really, really big one that can swim to the surface for a ship when it's feeling snack-is? Although, I didn't paint a ship in this nail art so maybe it's just come up for a bit of sun. Do kraken tan?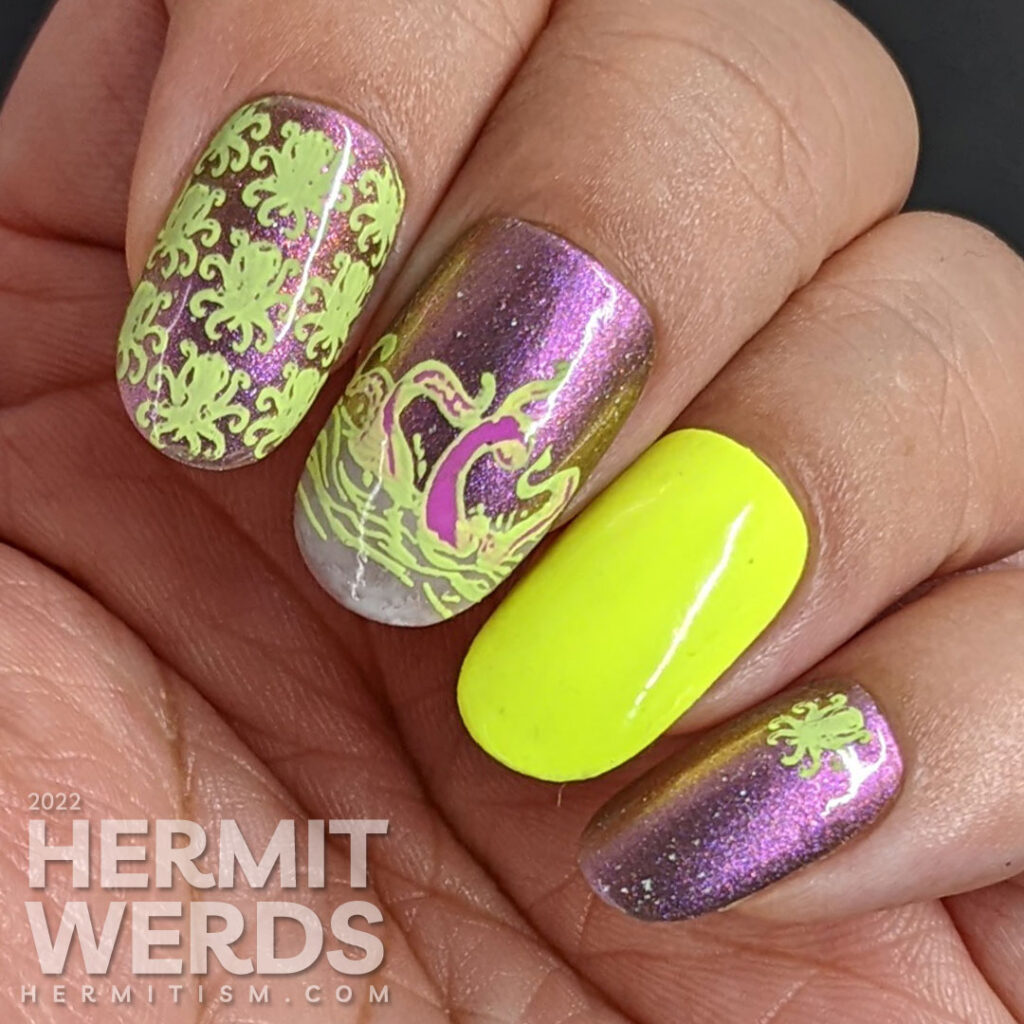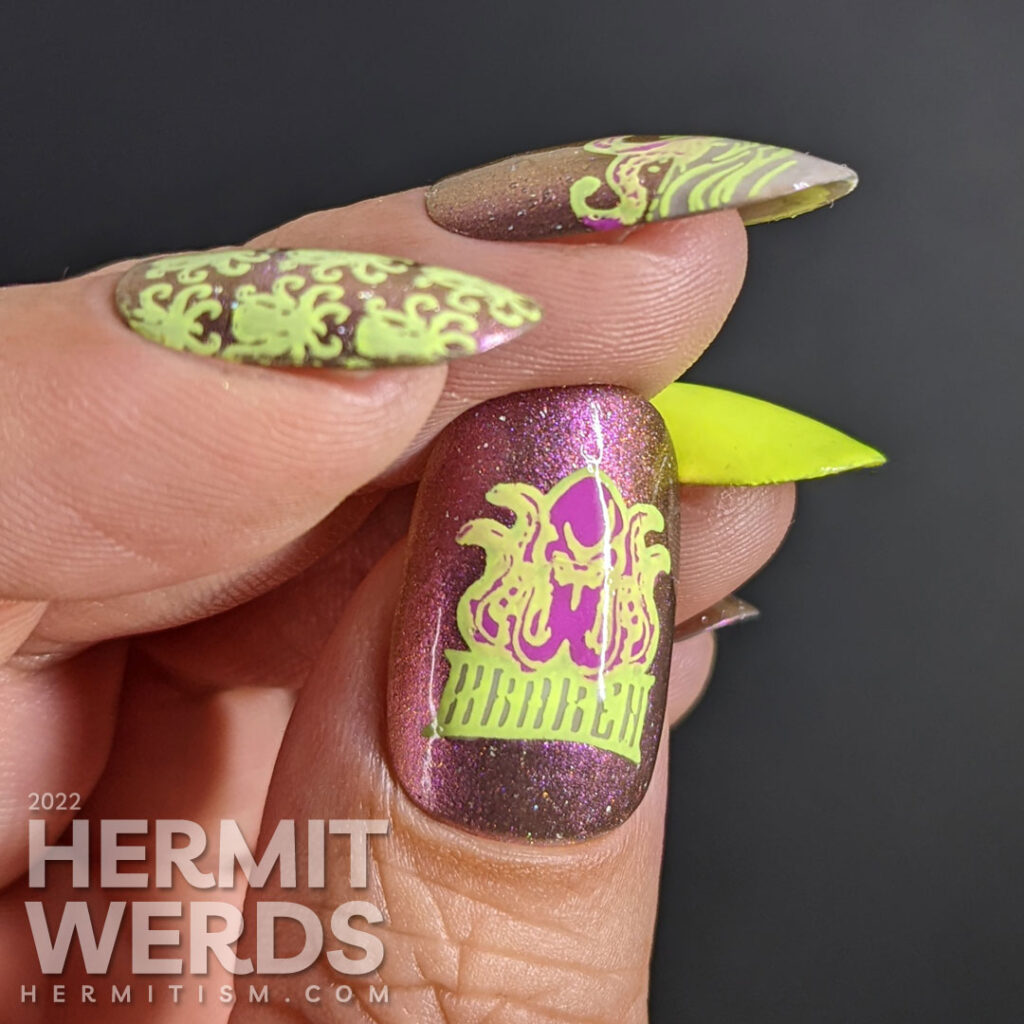 Nail art products used
Base Polish:

Stamping Polishes:

Advanced Stamping Polishes:

Stamping Plates:
Items in italics are debuting on the blog for the first time.
I am definitely painting more neon looks now that I have neon stamping polishes again. This particular polish is from a pastel neon set. As you can see on the neon accent nail, it can register as yellow, but I think the stamped images show its true color: a more yellow-green. I'm finding that I love it better than the true neon yellow I have. Couldn't tell you if it's more because it's a pastel neon and therefore a better shade for my skin color or if it's the inclusion of green…
However, since I'm not really of a mind to highlight the neon polish's brand, there's no comparison shot between the two (sorry). Instead, here's a bottle shot of the no longer available for sale magnetic polish by Lyn B Designs. As a magnetic it's a little subtle for my taste, but its shifty nature still makes it a stunner.
Three monstrous manis from the deeps
I'd like to take this moment to prove that I've always loved monstrous cephalopods. Tentacles for all! Or arms. Really these are all arms because tentacles don't have suckers until you reach the club-like end. I just like saying tentacles more and historic kraken sightings are believed by many to be giant squid and not octopi. Either way, check out my cephalopod tag for more proof of my abiding love if these three manis aren't enough for you. 🦑
Final kraken nail art photos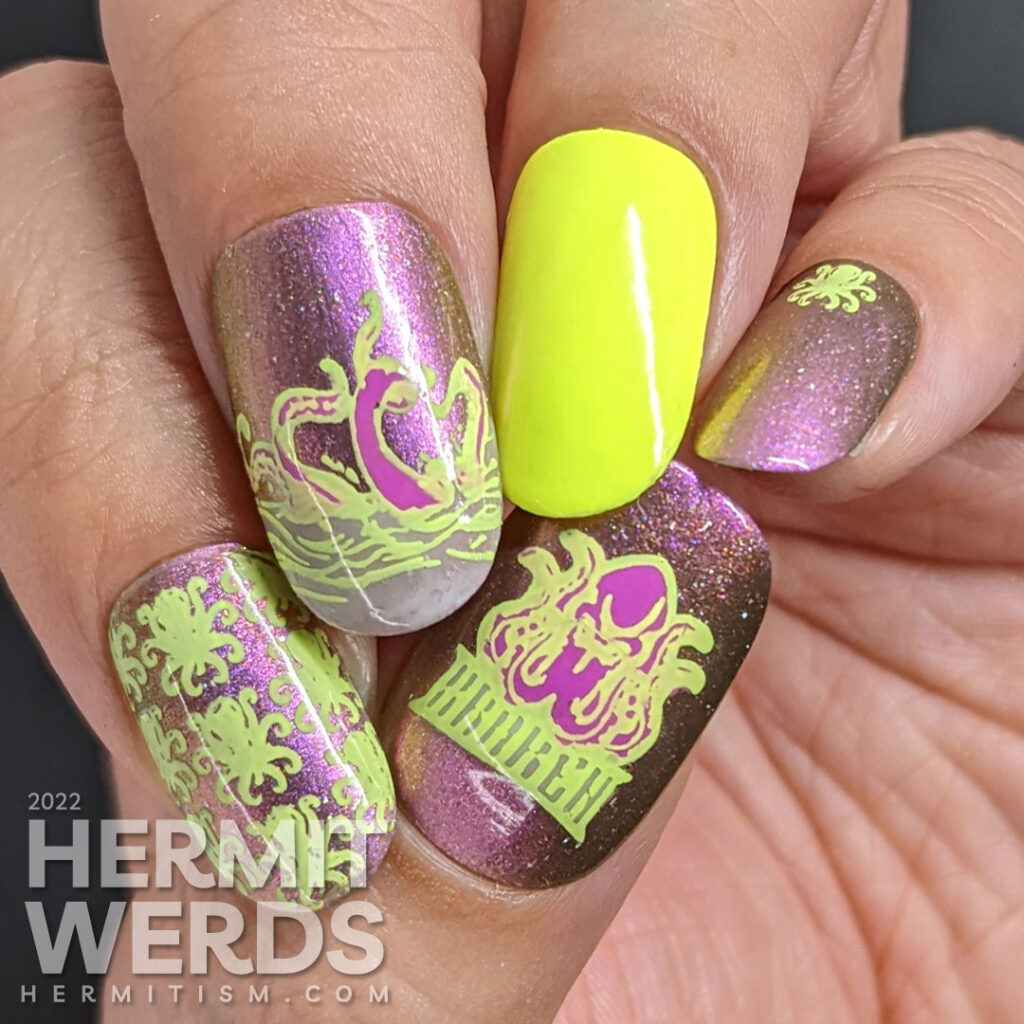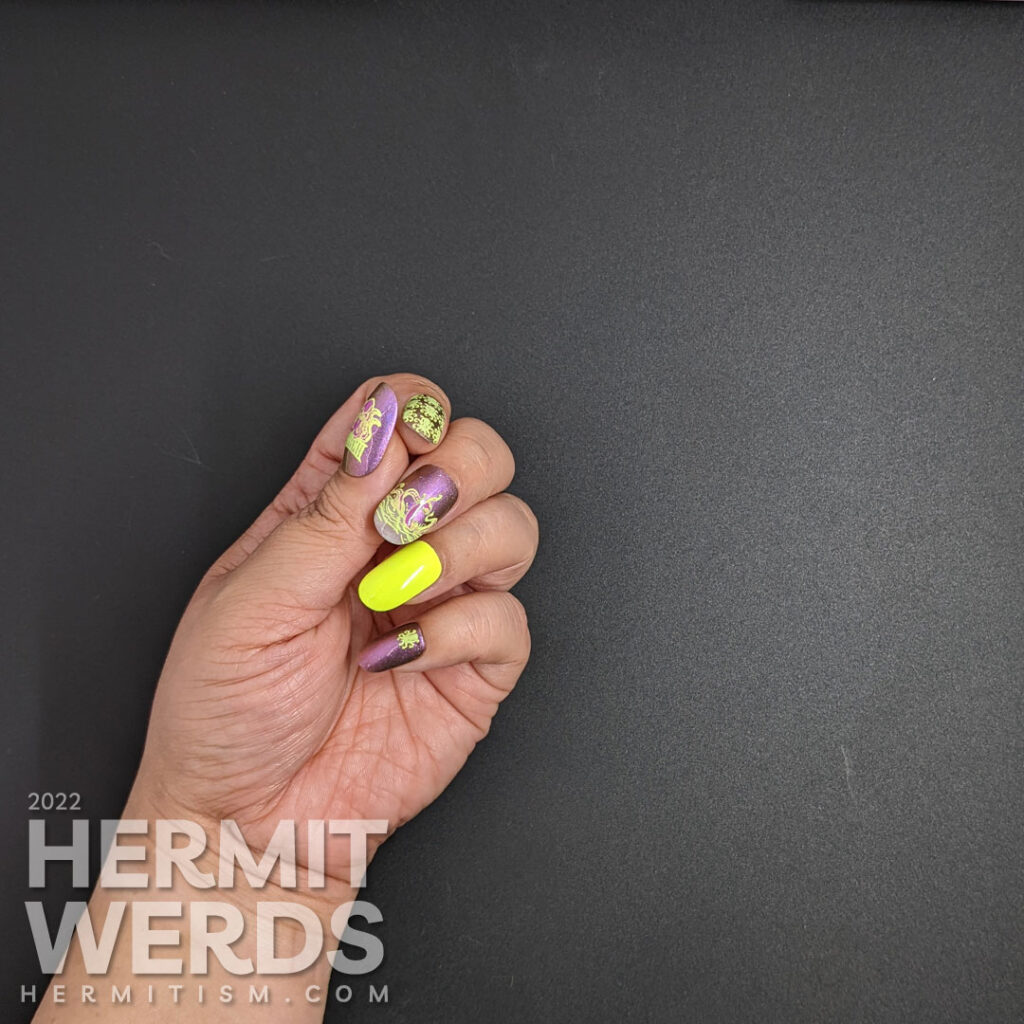 Until next time, friends, stay safe from the krakens! 🙋‍♀️