Last year when my husband and I went camping, the wildlife that we saw the most were the flies. It certainly helped to keep us eating our food quick so most of them would go away again. Anyway, when the xyloid (relating to, consisting of, or resembling wood) prompt came up, I thought of that vacation in the woods with all the bugs and that's what I went with for today's nail art.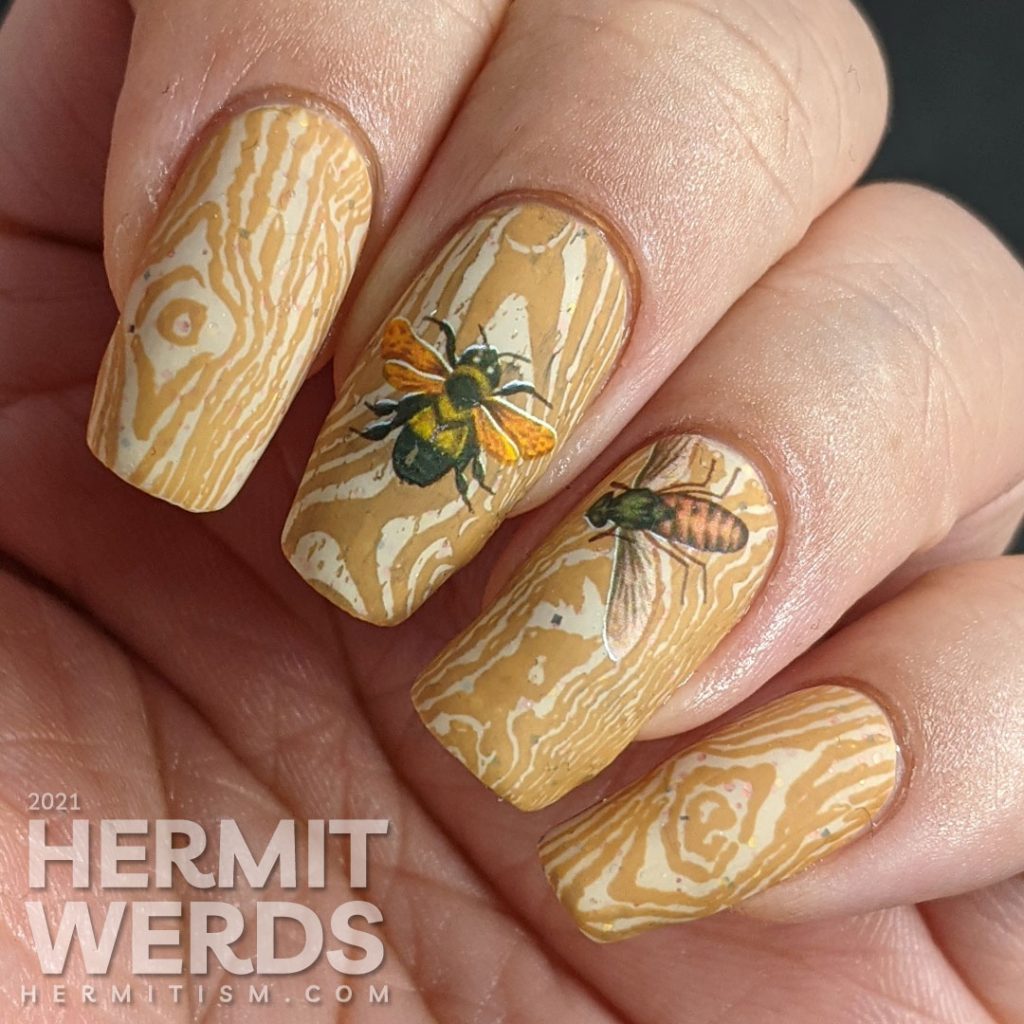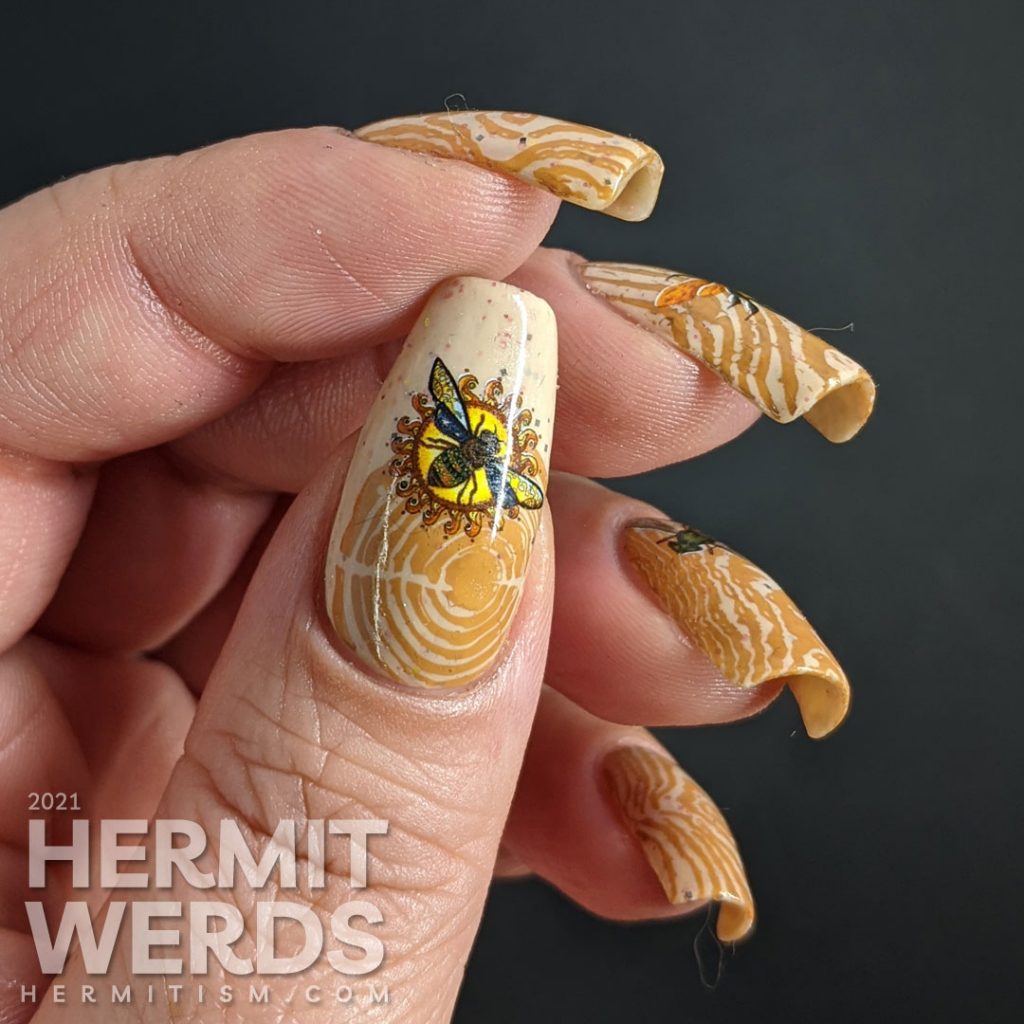 AZ nail art challenge
Participation was down for this prompt, which is a little sad since it's actually very general. I've got tree/wood stamping images coming out of my ears. But it is what it is and what people posted is lovely. Check out the group tag to see everyone's posts.
The next prompt is 'Y' is for Yolk. I just may have to go with Gudetama nails because I have million water decals of him.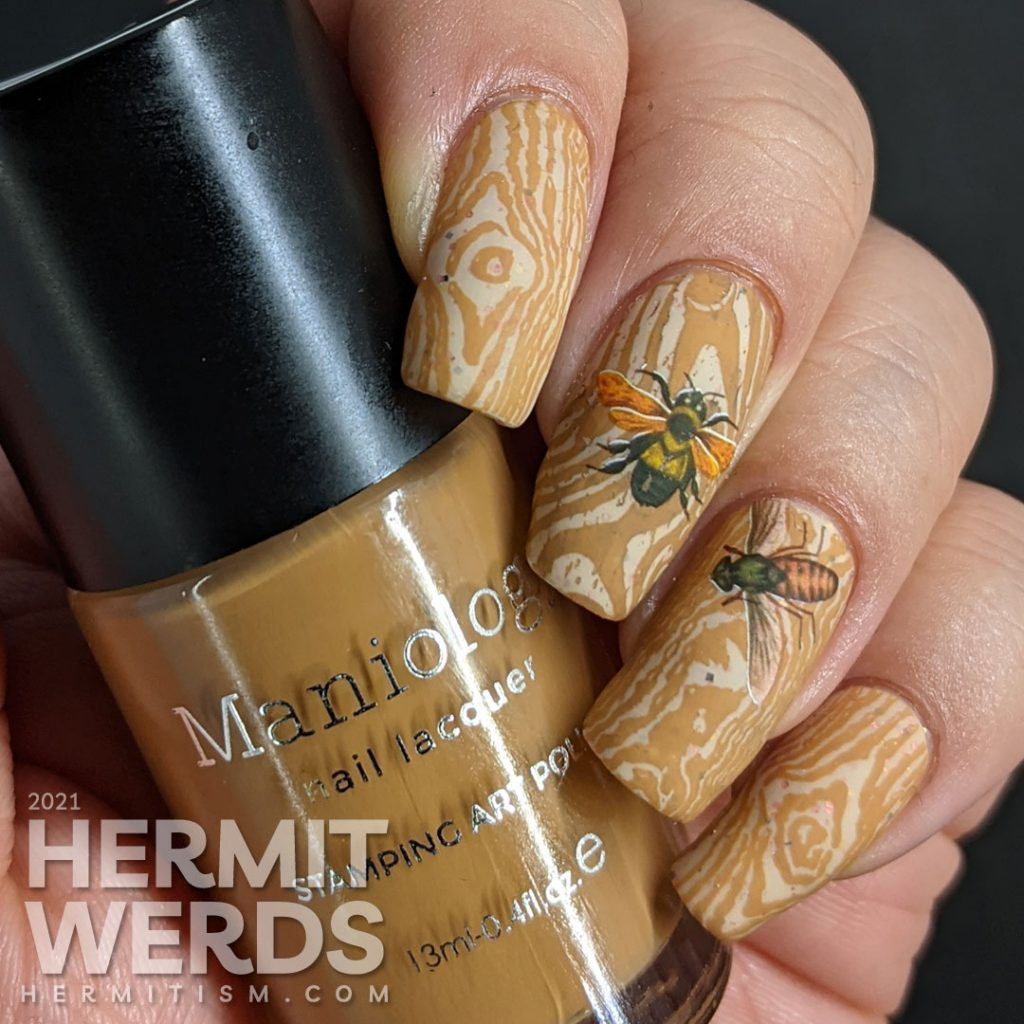 Nail art products used
Base Polish:

KBShimmer's "Tiers of Joy"

Stamping Polish:

Maniology's "Caramel"
Some bee/fly/bug water decals from Aliexpress STZ-626

Stamping Plates:
My nails ended up being a little too long for the just the circle stamping plate to handle, so I ended up grabbing the Maniology plate for my ring and middle finger. I really need to file my nails down again soon. The bug water decals were simple to apply and pretty opaque. I liked them so much I bought two of the same sheet when I got them. It seems a little silly now, but maybe you'll see these bugs again. I do like painting bug nail art.
There's not much contrast with this nail design so I imagine if I took my photo from much further away that nothing would be terribly distinct.
Until next time, friends! 🙋‍♀️