I have been part of the nail artist community on Instagram for about a year now and I recently found out one of the ways I've left myself out of the loop. Stories are apparently being used to announce that someone is putting a birthday collage together. Then anyone who is interested can ask to join. I've mostly ignored the stories but I poked at more near the end of December and found out that @damningeden and @dwooleybooger were organizing a birthday collage for Becky (@nail.dazed) who runs the @fire.dazed.challenge on Instagram that I participate in sometimes. So I asked to join in and the theme was to recreate one of Becky's design in dark reds/purples/blues.
So happy birthday, Becky! I tried not to butcher your pretty design as I crammed it on my short(er) nails!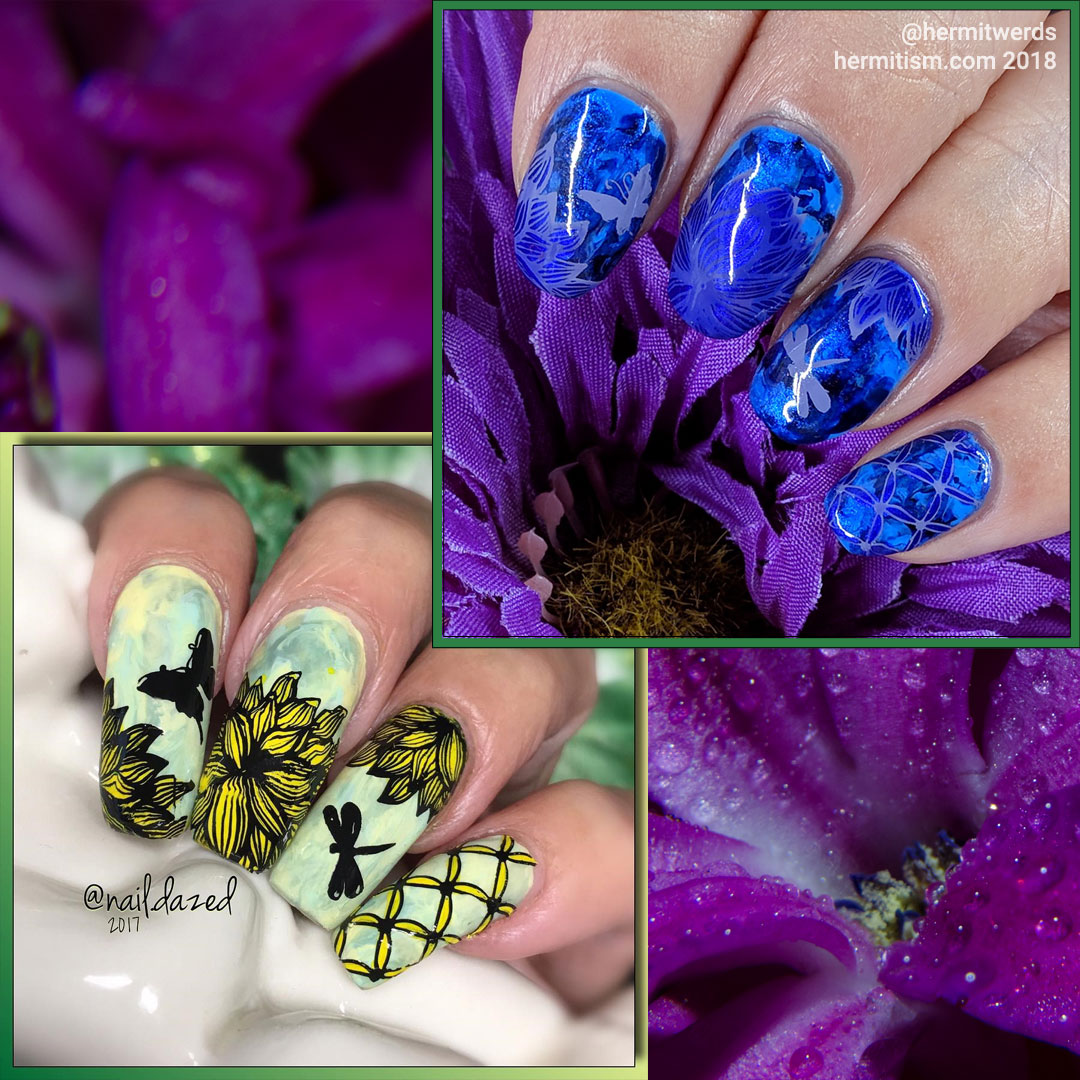 I initially thought I could do a lighter purple smoosh and just make the flowers really dark, but I got the purple smoosh on my nails and it just didn't look like it would work out well for me. So I finished it differently, took my photos, and started over. This time I decided to go with a dark blue smoosh and purple flowers. It all went smoothly after that. I used shrink stamping on the butterfly, dragonfly and netting to ensure the whole design would fit. Really, the hardest part was getting Sinful Color's "Let's Talk" to photograph as purple as it was appearing on my nails, possibly because it's not an opaque color and I put it directly on the smoosh without adding black or white behind it. My eyes hit the shiny purple shimmers and stopped. The camera was able to look past that under the LED lights in my ShotBox and blended the purple with the blue. So I turned what I had in to @damningeden and took more photos today with the curtains open and my ott light on. Much more purple-y.
Becky's birthday! – recreate her design in dark reds/purples/blues
#NailChallengeCollaborative – Blue
The metallics ("Tart" and "Let's Talk") were just so pretty together. I was supposed to paint my nails last night and I couldn't do it. I finally had to take this off today, but it was a very sad moment. Well, I'll still have my photos. And this mani had enough depth that I thought it deserved some macro shots. The macro shots were also taken in the ShotBox so you're seeing more of the blue than the purple again:
And here is the group's birthday collage along with some advice: If you're interested in group collaborations, watch the stories. Don't wait like I did for someone to invite you. Yes, after that first invite it seemed to open a door and I received more, but I probably would have gotten them sooner if I'd just been watching stories and asking to join in on things.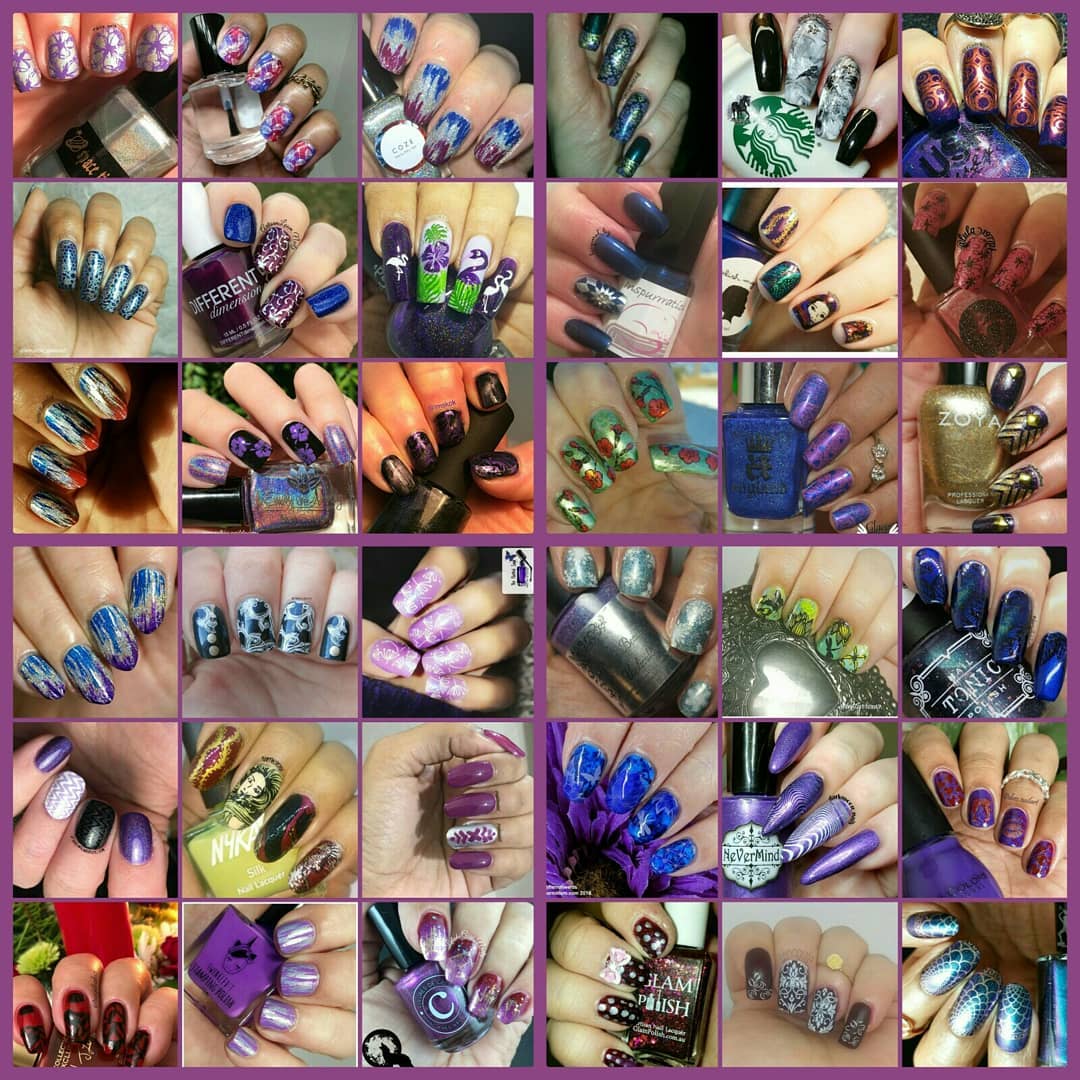 Finally, check out more gorgeous blue nail art from the Nail Challenge Collaborative: