I had a more elaborate design drawn up for today's mani, but as a I stamped parts of the bone piles on the ends of the nails as a kind of French tip I realized I didn't want to do more. The magnetic polish I used is super stuffed with flakies and aurora shimmer. It is doing so much work for me. It would be silly to cover it up with more than a wee skull or two and the bone piles. So all of this was done with one stamping image just used in different ways. And I made the magnetized lines go in an 'x' shape to match the crossbones part.
Nail art products used
Base Polishes:

Esmaltes da Kelly's "Sorority"

Stamping Polishes:

UberChic's "Essential White"

Stamping Plates:

knockoff plate "CF07" (bones and skulls)
Items in italics are debuting on the blog for the first time.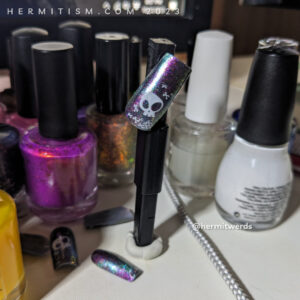 I was determined to have a sharper magnetic line. I painted the nails on the magnet and left it on for two days after it was all done. I even took a photo to prove! And the line still had dispersed a lot. So I guess I can relax. I am doing it as well as I could be!
And that means I can paint them on one of my little displays stands again if I want. Or I can still use the magnet and a lot of mounting putty, it just doesn't have to stay stuck there for a long time.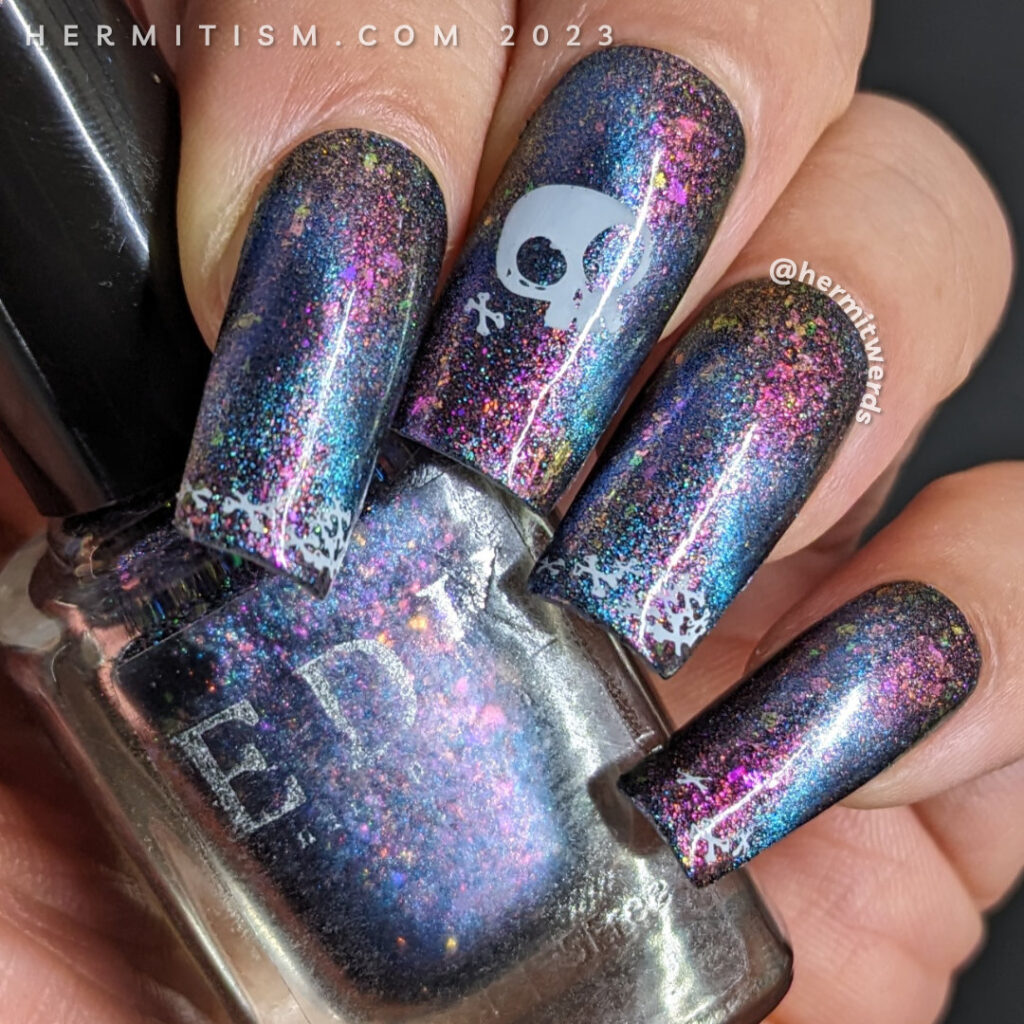 @MagneticMagicalNails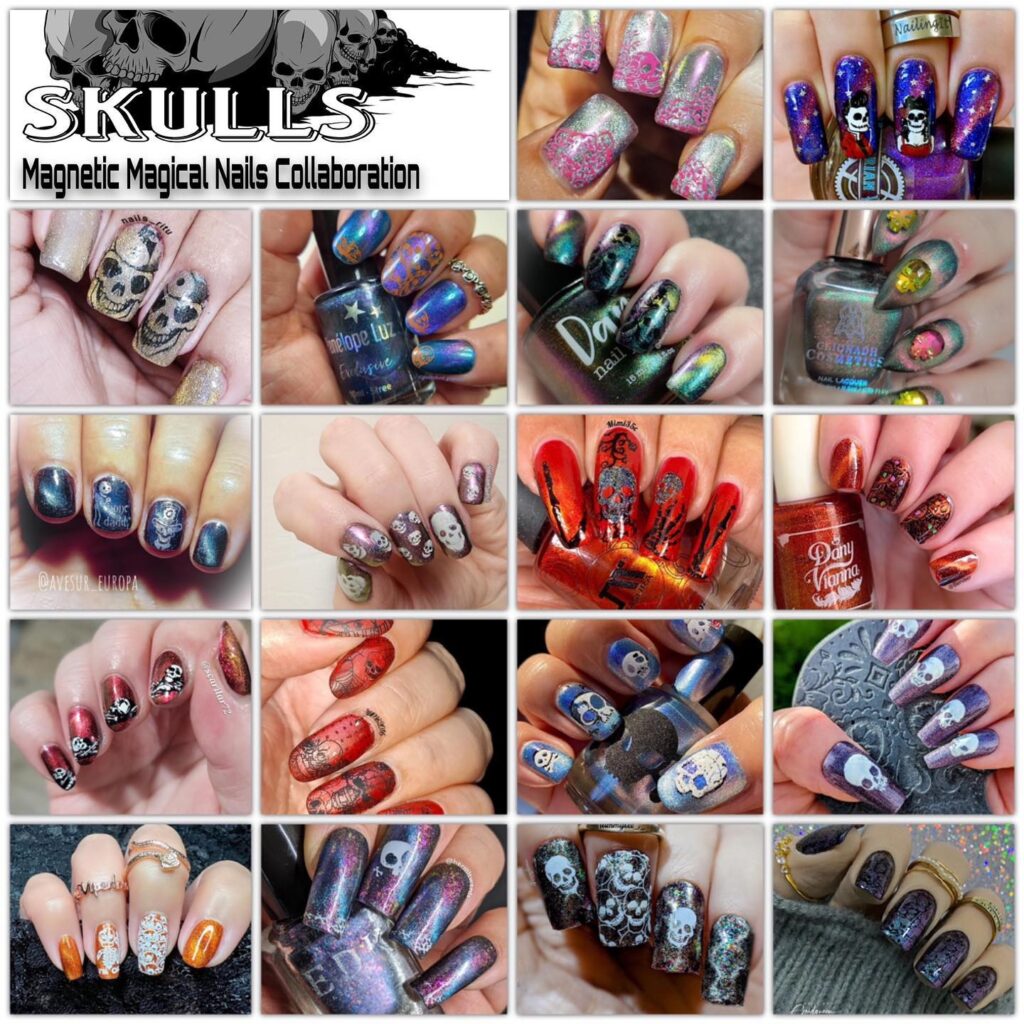 Final skull nail art photos
Gotta have a macro with such a fancy polish.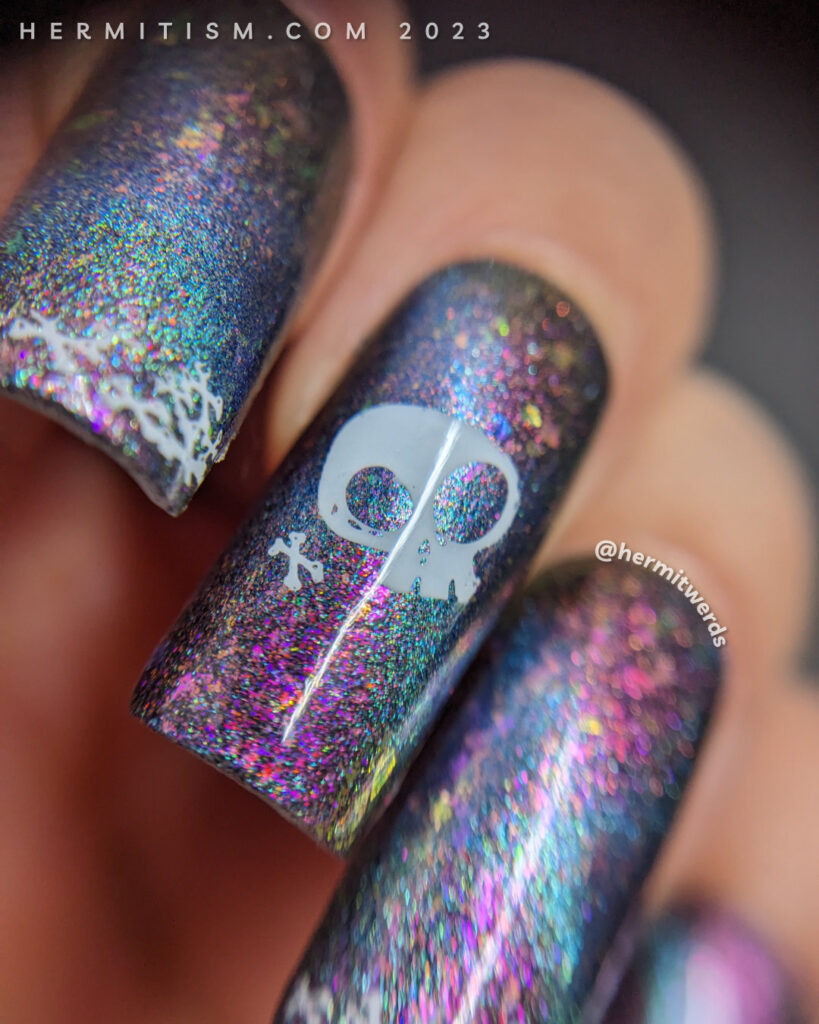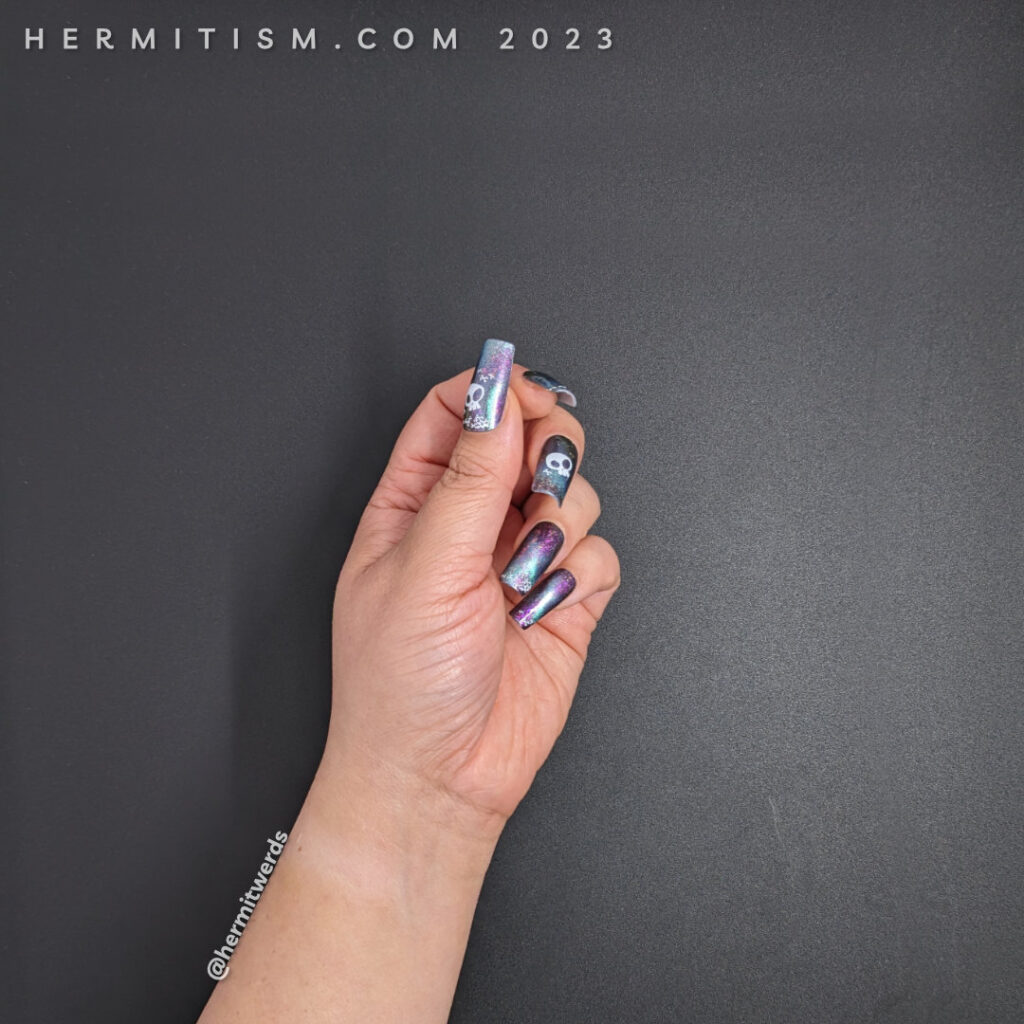 Until next time, friends! 🙋‍♀️