We are catching 'em all by finally catching up. That's right! I am now fully back on track just in time to collapse from exhaustion. Haha
I watched the original Pokemon anime. I didn't have a Gameboy or anything so I never got into the video game aspect of it, but I loved the cartoon. Team Rocket's endless optimism on how they were going to win was always funny. And I loved seeing the different critters evolve and grow into what they were meant to be. I love Pokemon designs. But I have moved on from the franchise as far as my entertainment goes. So this Pokemon nail art is all about sentimental love. Hence why it features the main four: Charizard, Pikachu, Squirtle, and Bulbasaur.
Nail art products used
Base Polish:

Stamping Polish:

Advanced Stamping Polishes:

Stamping Plates:
Items in italics are debuting on the blog for the first time.
Sometimes I am not so smart. I was so busy thinking what the inside of a pokeball would look like that I didn't think about how the decal would look. This would have looked much more fun and bright if I'd made the outer ring red. I thought about trying to go back and re-do or even repaint the whole thing. I just don't have it in me. My mistake will have to stand.
@Saucy.mani.challenge – Stay Toon'd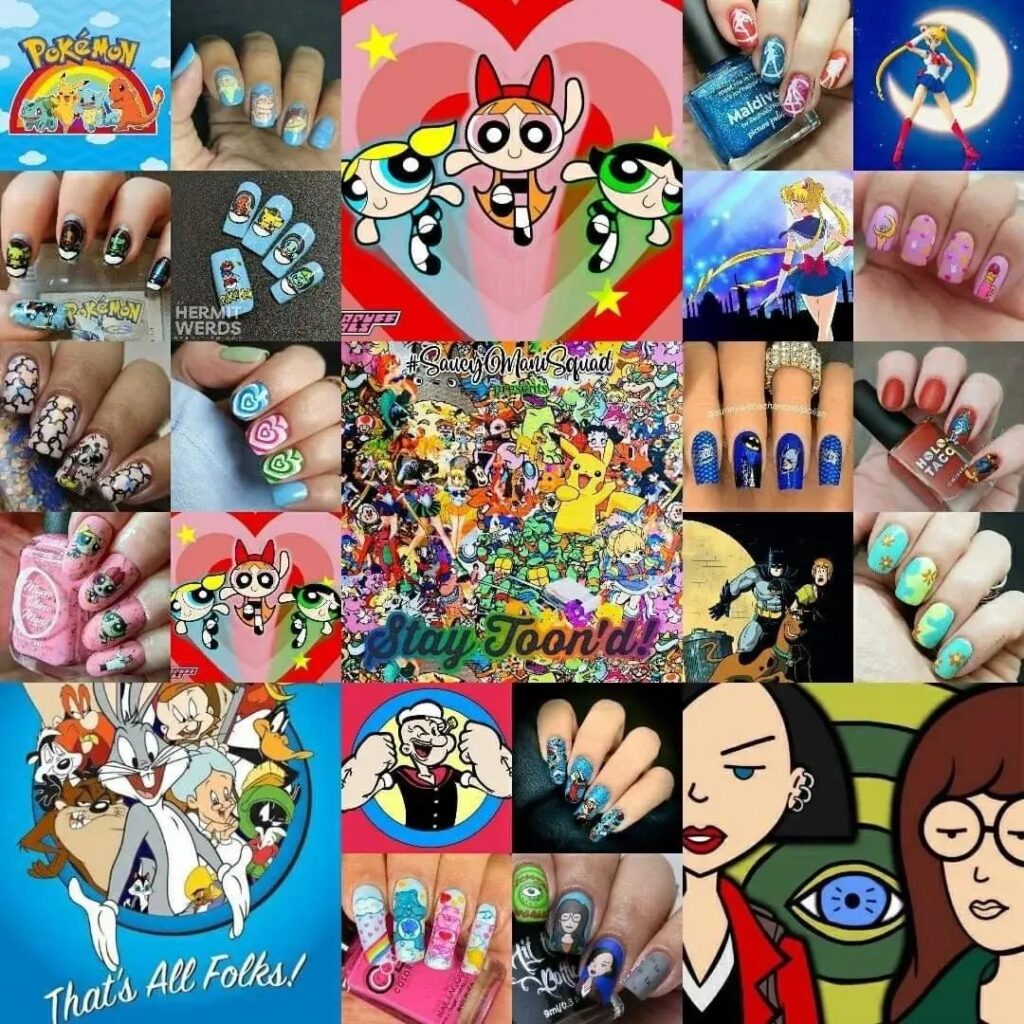 There was a time where I briefly joined a collab that was going to paint them all, but then I realized the plan was to paint one for each Pokemon and its evolutions instead of combining them. I…did not love Pokemon that much. Would have been really good freehand practice though. 🤔
Bulbasaur evolves!
The #PokedexNailProject is still getting posts. I'm not sure if it's still going as planned, but it's impressive either way. 🤩
Final Pokemon nail art photos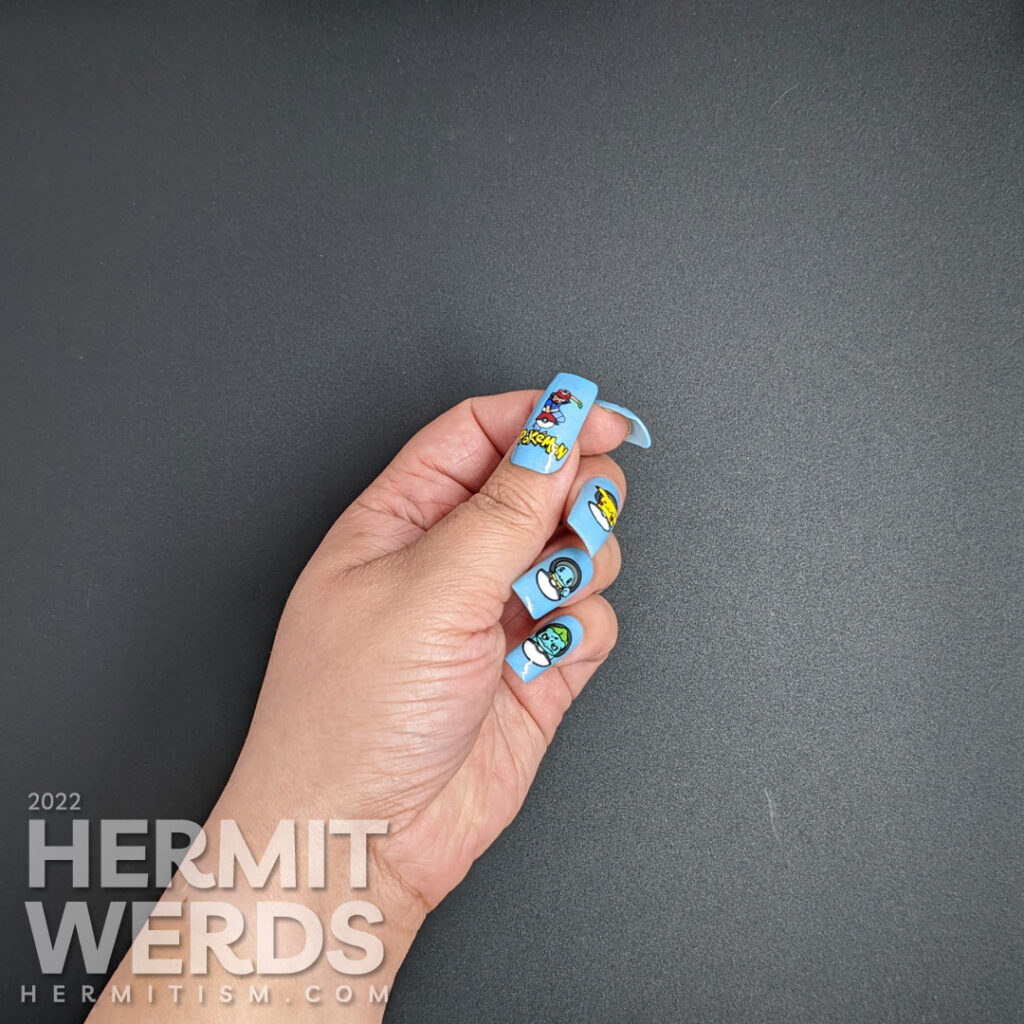 Until next time, friends! Catch 'em all! 🙋‍♀️